FAST 2023: 'Fetale' line fuses androgynous, feminine aesthetics to celebrate individuality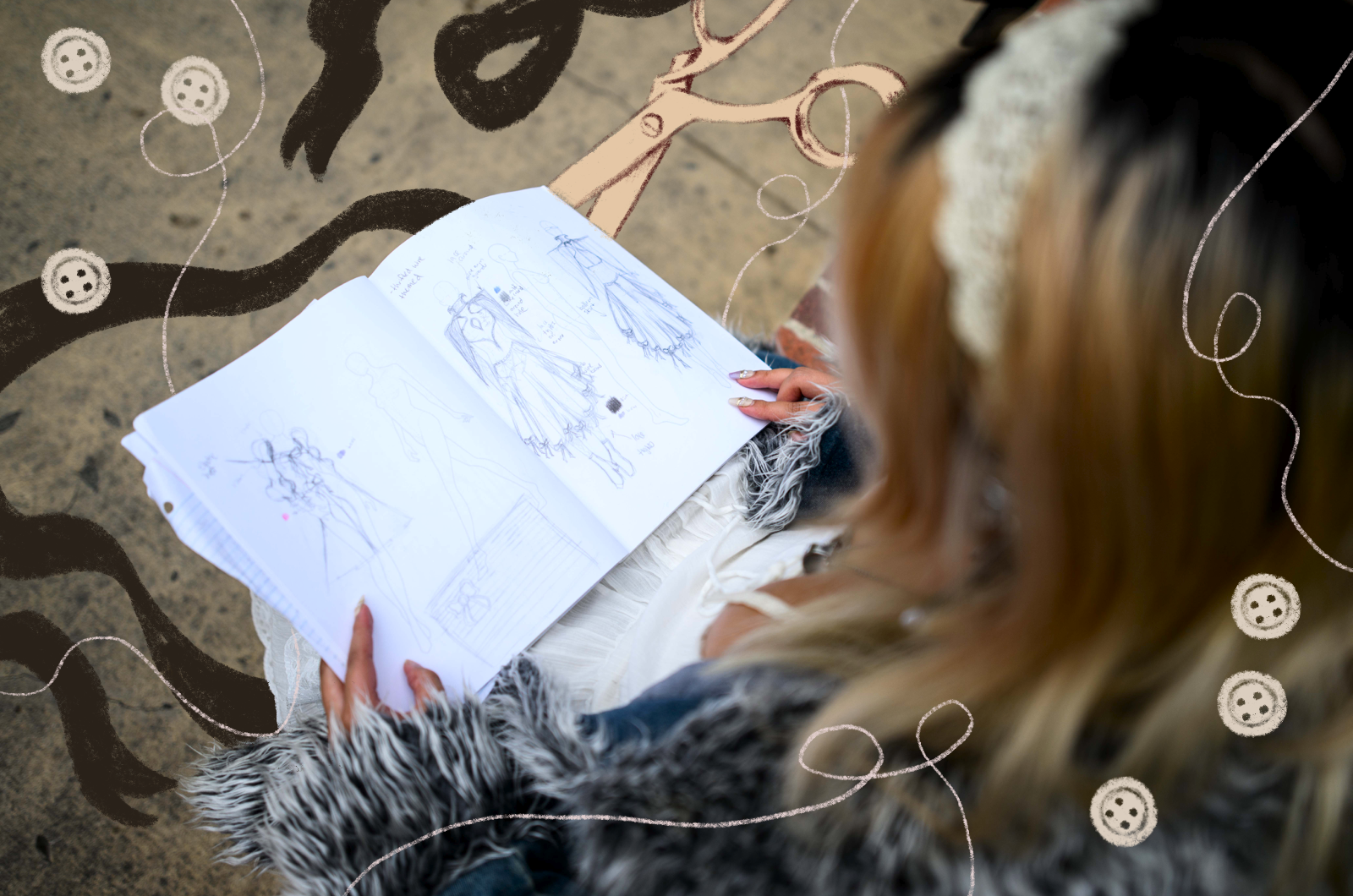 Ashley Chen looks at her sketchbook. Chen, a third-year economics and philosophy student, is collaborating with third-year student Nancy Nan to bring their fashion collection, "Fetale," to the FAST at UCLA runway Friday. (Photo by Myka Fromm. Photo illustration by Isabella Lee/Illustrations director)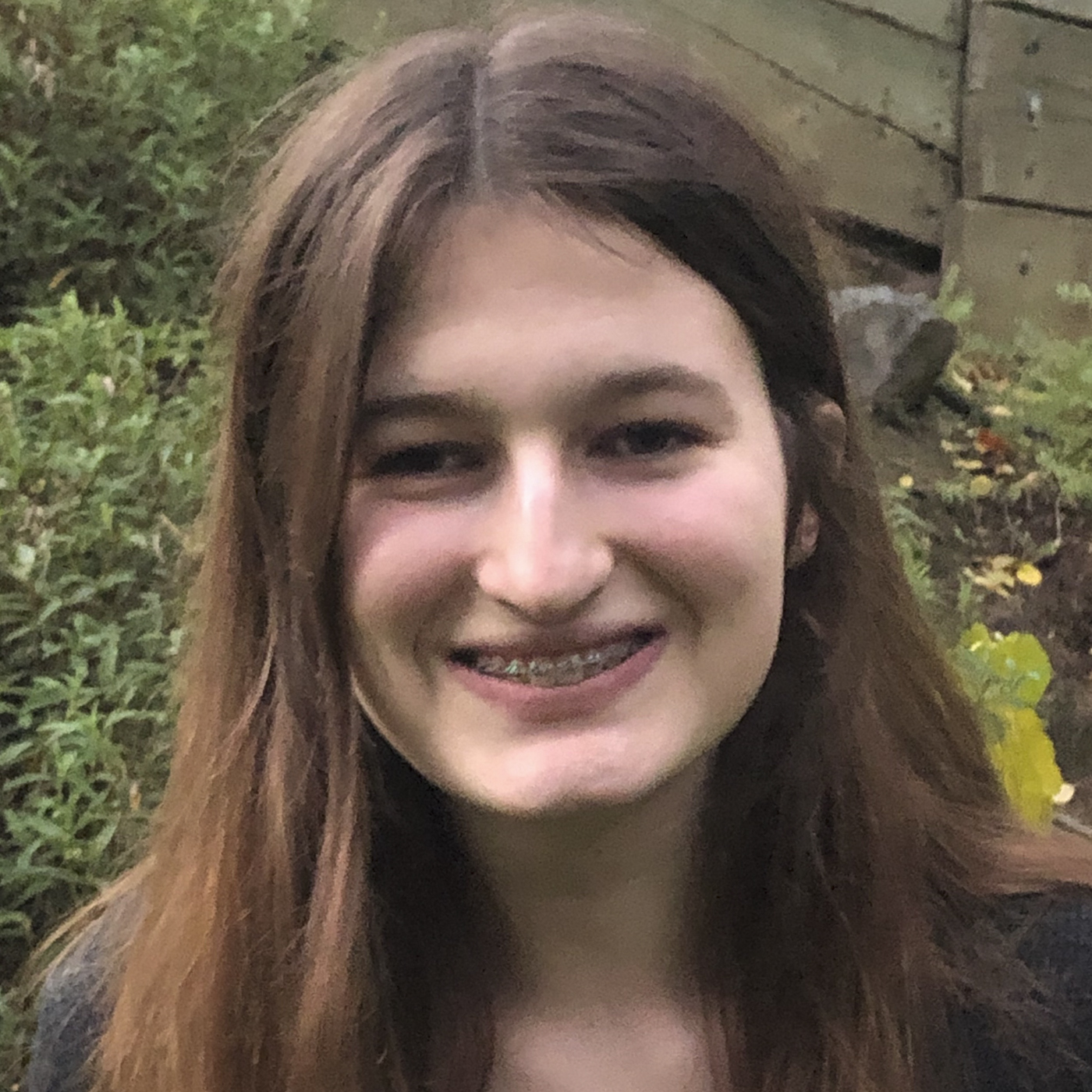 Correction: The original version of this article misspelled the name of the "Fetale" collection.
This post was updated May 27 at 10:21 a.m.
With "Fetale," Nancy Nan and Ashley Chen are cutting constraints on gender expression.
The two designers are joining forces in the "Fetale" collection, which marks their second runway show and first collaboration. Fusing Nan's feminine, Y2K-inspired style for the first three looks with Chen's more androgynous take for the final three, Chen, a third-year economics and philosophy student, said the show will deconstruct gender conceptions in fashion for a figurative rebirth. Dismantling the traditional positivity associated with modest dress, third-year geography/environmental studies and sociology student Nan said the line emphasizes that there is no wrong way to express femininity in fashion.
"You can dress however you like, and that's just true female empowerment – not, 'Oh, if you dress more like a man, or you dress more modest, then you're being more empowering as a woman,'" Nan said. "I don't believe in that. I believe in letting women dress however they want, whether that be conforming to the standards or not conforming to the standards."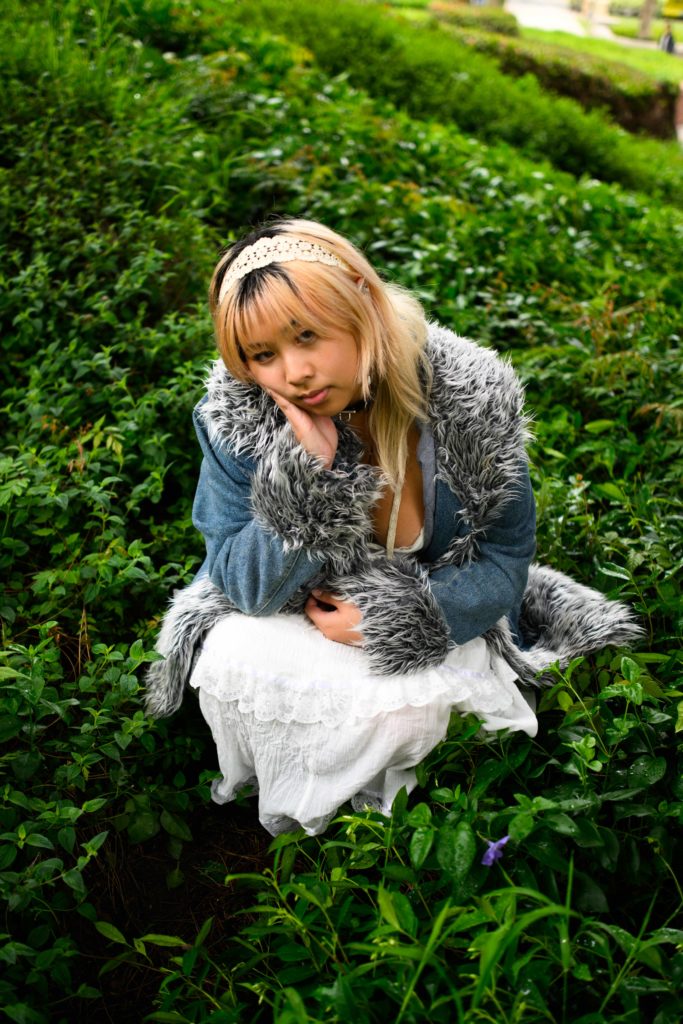 Nan's initial exposure to fashion was that of K-pop in middle and high school, and she said it was the first time she remembers seeing people who looked like her depicted as cool. Aiming to emulate that style, Nan said she asked for new clothes, which her parents denied, so she began sewing her own clothes. Her studies in sustainability also guide her designs as she sticks to using materials from thrift stores and her own closet rather than purchasing new materials, Nan said.
Building off her go-to aesthetic, her first look features a corset constructed from a 15-year-old jacket and scrap fabric from a thrift store, topped off by sequins and a bow created from the bottom of a gown, Nan said. That same gown, she added, is further dismantled to comprise the corresponding skirt. Nan said her second look repurposes the top of the gown with a restructured bubble skirt from her prom a couple of years prior. The challenge, Nan said, is her third look, a pantsuit with a twist. Complete with an upcycled suit jacket and skirt made of a smaller pleated skirt and parts of a pair of pants, the look will serve as a bridge to Chen's pieces.
In her collection last year, Nan said she was focused on completing looks rather than going outside her comfort zone, resulting in a variety of denim corsets and skirts. Fourth-year sociology student Christabel Odoi, who modeled for Nan last year and will take the runway again this year, said Nan's choices are typically unorthodox. Nan added that this time around, she is exploring more unconventional forms, which she described as more high fashion and less department store.
Ravi Ranawaka, an Asian American studies graduate student who is a model for this and Nan's 2022 collection, said they are interested to see Nan's deviation from denim in this new line. Looking ahead to the show, Ranawaka added that as the only nonbinary person featured in the line in the previous year, the representation and honor of opening the show were very important to them. Ranawaka added that their own style is constantly evolving, as it is representative of how they navigate the world on a given day.
"Because I'm nonbinary, I do enjoy playing with gender a lot in my personal style," Ranawaka said. "So I do wear a lot of skirts, I do wear a lot of, quote-unquote, women's clothing. But I also wear a lot of, quote-unquote, men's clothing as well. So I definitely do try to gender bend a lot. I think that's a way in which I achieve gender euphoria through clothing."
After last year's runway, Chen said she and Nan wanted to collaborate, and both were drawn to designs examining gender. Contrasting color palettes with Nan's playful pastels, she incorporated more neutral tones, such as gray and black, and experimented with different silhouettes, Chen said.
Transitioning between the two designers' works, Chen's first look combines feminine and androgynous styles with a gray skirt and black jacket with electronic cords attached to it, she said. In toying with form, Chen said the second design is a puffer dress that defies conventions given its lack of clear silhouette. Describing her third look as unwearable under normal circumstances, she said the bottom forms a large circular shape with a cinched waist, and the top flares away from the body to mirror the skirt.
"I was trying to really think beyond the human body," Chen said. "And trying to play with not using the human form … into this more like androgynous kind of style, kind of alien as well."
Of the designers she follows, Chen highlighted her influence from Thom Browne, whose fall 2022 collection examined artistic expression in New York City through reinvented suits. She added that another source of inspiration, an Instagram account she follows, WINDOWSEN, spotlights Asian designers deviating from traditional designs with different silhouettes and textures. Similarly, she said this year she is trying to add an unusual element to each look, like last year's look that featured chainmail made from soda tabs.
With bass-heavy techno tracks accompanying the collection, the Fashion and Student Trends 2023 runway will be restructured into a U-shape rather than vertical this season to encourage and showcase model creativity, Odoi said. In this upcoming show, Ranawaka said they hope there are additional opportunities for models to interact with the audience and experiment with theatricality in exhibiting the garments, given the show's emphasis on shedding normative notions of modeling and fashion.
"What I do like about FAST is that it's not your typical runway show. It's not like Fashion Week – these are student designers," Ranawaka said. "We are not here to sell the garments. We're not here to play into these very capitalist notions of what fashion is supposed to be and how fashion should be presented. We are here to show off the creativity that student designers have and also the creativity that the models have in showcasing these garments."