FAST 2023: Designers embrace the glittery and bold in 'Rebelle: Volume 2'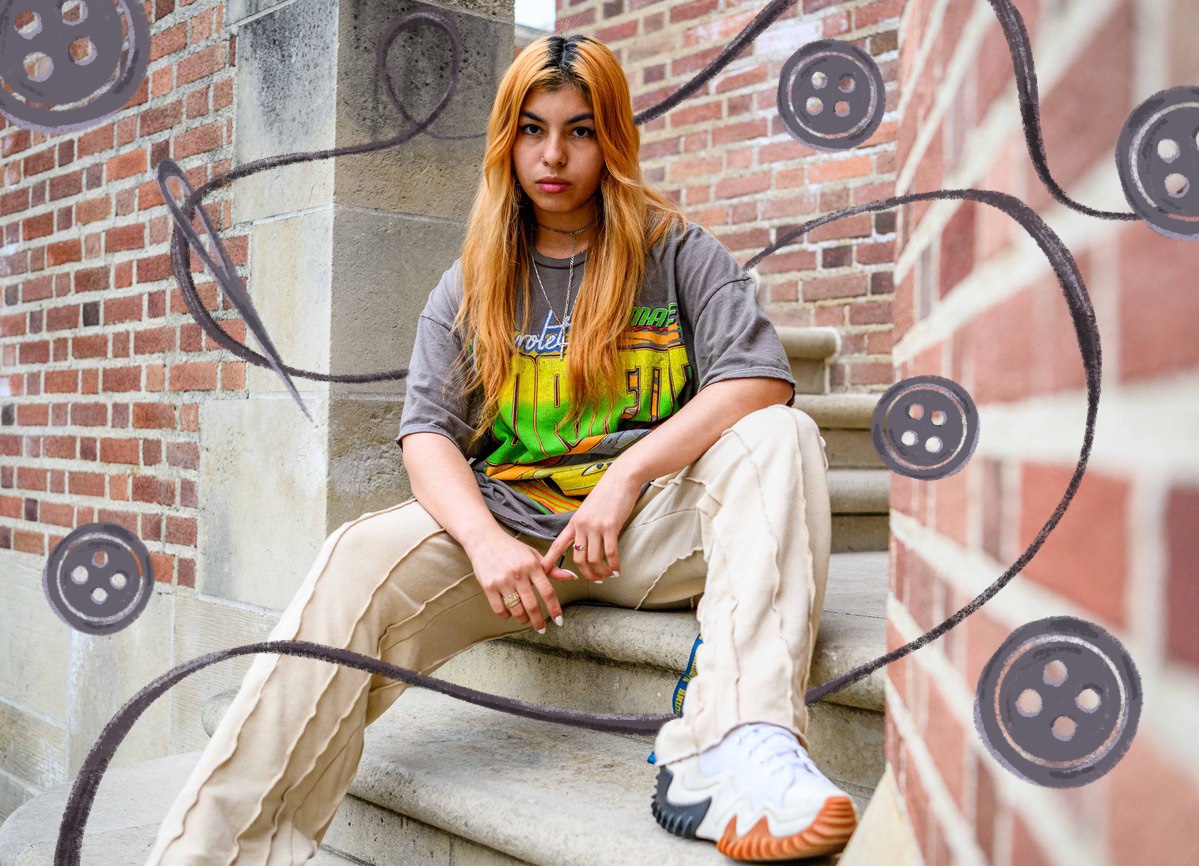 Yuliha Vasquez sits on stairs. The fourth-year sociology student will be walking the Fashion and Student Trends at UCLA runway wearing "Rebelle: Volume 2," a collection co-designed by Gersha Jagwani and Shasta Bowens. (Photo by Christine Kao/Daily Bruin staff. Photo illustration by Amber Lee/Daily Bruin)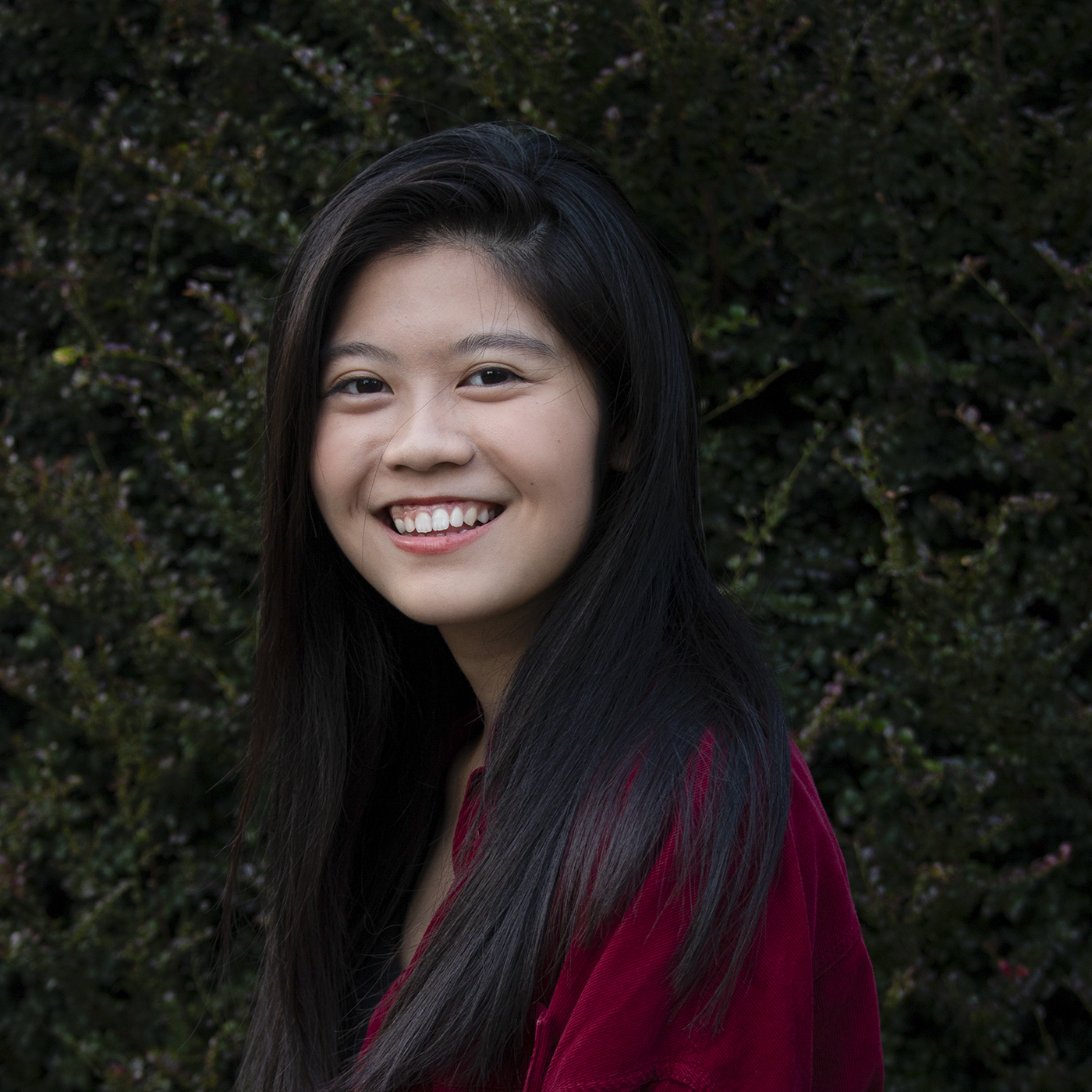 A second-time collaborating pair is preparing to bedazzle the FAST runway again this spring.
The second-year math and economics student Gersha Jagwani and her co-designer Shasta Bowens, a fourth-year psychology student, will each debut three pieces at this year's Fashion and Student Trends at UCLA runway, Jagwani said. Their collection, "Rebelle: Volume 2," is driven by wild and spontaneous ideas, she added. Besides exchanging drawing concepts with each other, the duo also takes inspiration from concert outfits donned by pop stars such as Lady Gaga, Beyoncé and Rihanna, Bowens said. Similar to last year's design, she said the two incorporate sheer fabrics with shiny elements for this spring's collection, with pops of brightness sparking on their dark-colored pieces.
"I would describe our collection as fun and funky," Bowens said. "(We are) taking this wherever our heart desires, a little bit unconventional. It's not everyday wear at all."
Growing up styling her Bratz dolls, Bowens said her early interest in fashions guides her to coordinate her own outfits, ranging from boho and edgy to preppy. She particularly enjoys sketching clothing archetypes during the creative process, finding it a calming activity, Bowens said. Joining FAST last year, she said, has allowed her to grow beyond admiring pieces from other fashion designers to begin building items of clothing herself. Nowadays, she said, some of her ideas emerge from scouting for fabrics. She has also learned to update preliminary sketches while searching for the materials and sewing methods suitable for the final piece, Bowens said. As a fan of lacy and glittery garments, Bowens said her design this year features neon green sequins and a lace bodysuit.
Jagwani also enjoys working with sparkly elements, she said. The co-designers often joke about themselves being the same person, Jagwani said. On the other hand, Jagwani said seeing how designers in the same club express their visions with remarkably different pieces inspires her. She added that her own designs, often extravagant and expressive, reflect her outgoing character.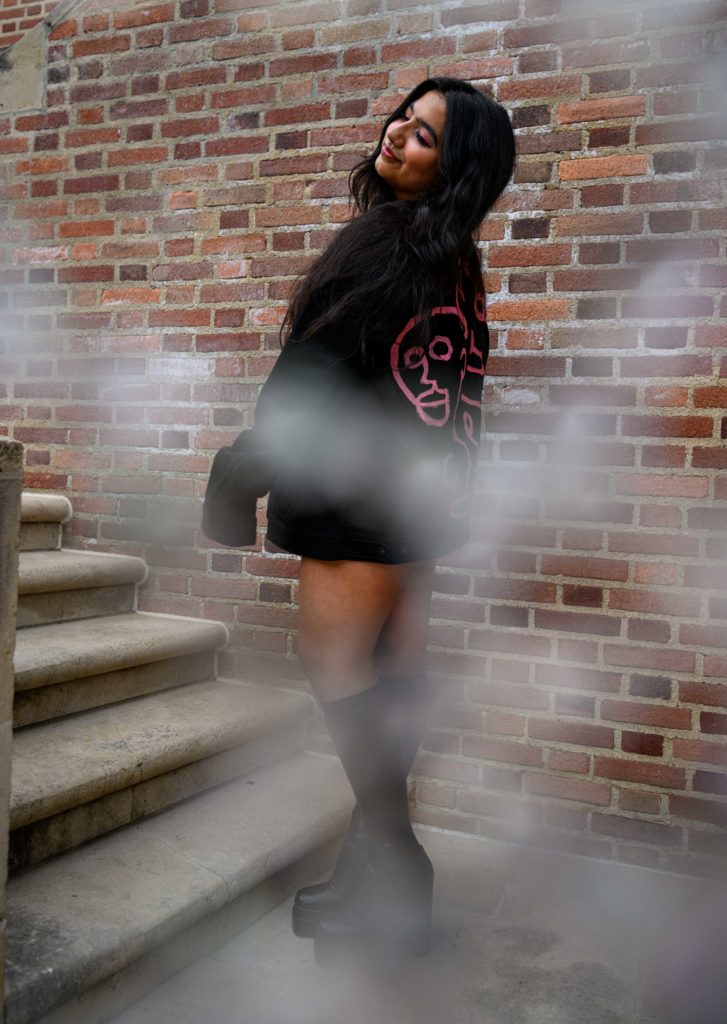 "They're not supposed to be wearable," Jagwani said. "It's supposed to be very sparkly. I had lights last year. I have a bunch of crazy different things, so it's not something that you could walk to class in, and I think that reflects a lot about my personality."
Preparing to dress in one of Bowens and Jagwani's designs this year, model and fourth-year sociology student Yuliha Vasquez began modeling last year when she joined FAST upon transferring to UCLA, Vasquez said. She has gained confidence through walking on stage and a sense of belonging at FAST, a club that she said creates an inclusive community for modeling by not upholding certain beauty standards. She said Bowens and Jagwani's sensual pieces embrace feminine aesthetics among this year's collection created by designers of diverse backgrounds. A headpiece, which Vasquez is excited to wear with a multi-layered skirt, stood out to her from the duo's line as it reminds her of Eastern culture, she said.
"It (the collection) is pretty fancy," Vasquez said. "But at the same time has a great form of character. It's this form of embracing the feminine and the women figure, and I really like that."
Excited to draw attention to the pair's collection on the runway, Vasquez also looks forward to interacting with other models and designers behind the stage, she said. Members of the club help each other in fixing broken pieces and modifying makeup backstage, Jagwani said, recalling overcoming unexpected challenges on last year's runway day as one of her most memorable moments at FAST. Bowens also remembered the collaborative atmosphere in the back room, as she had to urgently find people to hold the dress trains for her models after seeing additional fabrics on the runway surface last spring, she said.
"I felt like last year on runway day, we were all a collective and bonding in certain experiences like getting the makeup done, organizing the back room that was chaotic, Bowens said. "But we're all helping each other out and offering materials last minute"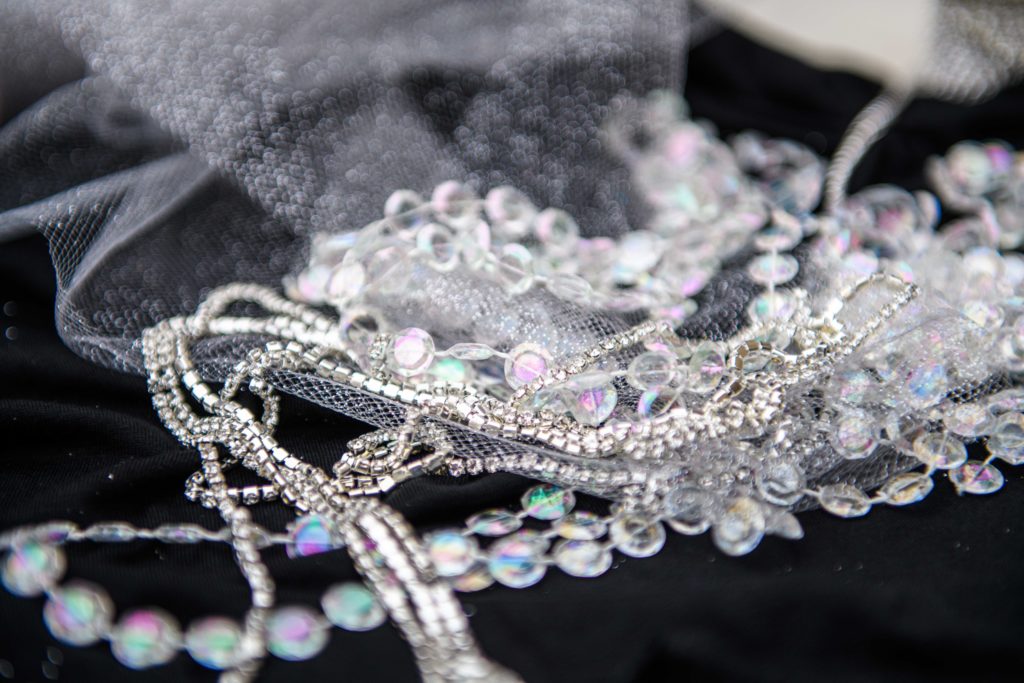 At this year's runway, Bowens said she hopes spectators will notice the complex details embedded in each individual piece of the collection and appreciate the time that the designers have devoted to producing the line. Rebelle: Volume 2 will hopefully not only grab audiences' attention, Jagwani said, but gives them the courage to dress in any way they desire.
"If there's one thing I'd want them to take away is always to be yourself, always to express whatever you want," Jagwani said. "Be bold. Be delusional. Be crazy. Be whatever you want."