Letter to the Editor: Geffen Academy expresses steadfast commitment to student safety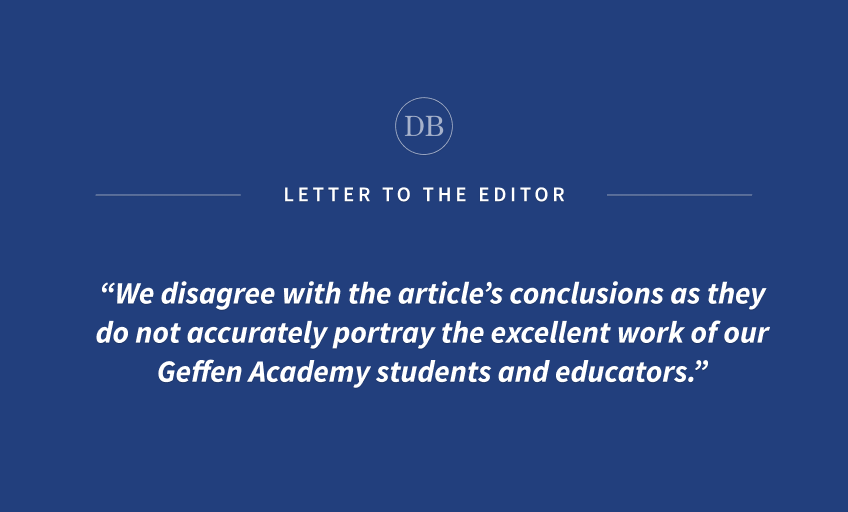 This post was updated 9:26 p.m.
Dear Editor:
I write in regard to the May 8 article, "'Way too many dangers': Makerspace violations at UCLA's Geffen Academy pose risks for students."
We are deeply disappointed that the piece mischaracterizes the Geffen Academy's steadfast commitment to the safety of our students and community. Contrary to the article's assertions, the Geffen Academy has openly welcomed inspections from UCLA Environment, Health & Safety, the office in charge of inspecting labs and other facilities, and has fully resolved any concerns raised during their inspections.
Additionally, our instructors and students are trained in equipment safety before they gain access to the Makerspace, and they are encouraged to raise safety concerns so that they may be quickly addressed. In fact, no students have ever been injured in the Makerspace.
We disagree with the article's conclusions as they do not accurately portray the excellent work of our Geffen Academy students and educators.
Sibyll Carnochan Catalan is the Head of School at Geffen Academy.