North Westwood Neighborhood Council holds in-person voting at Ackerman Union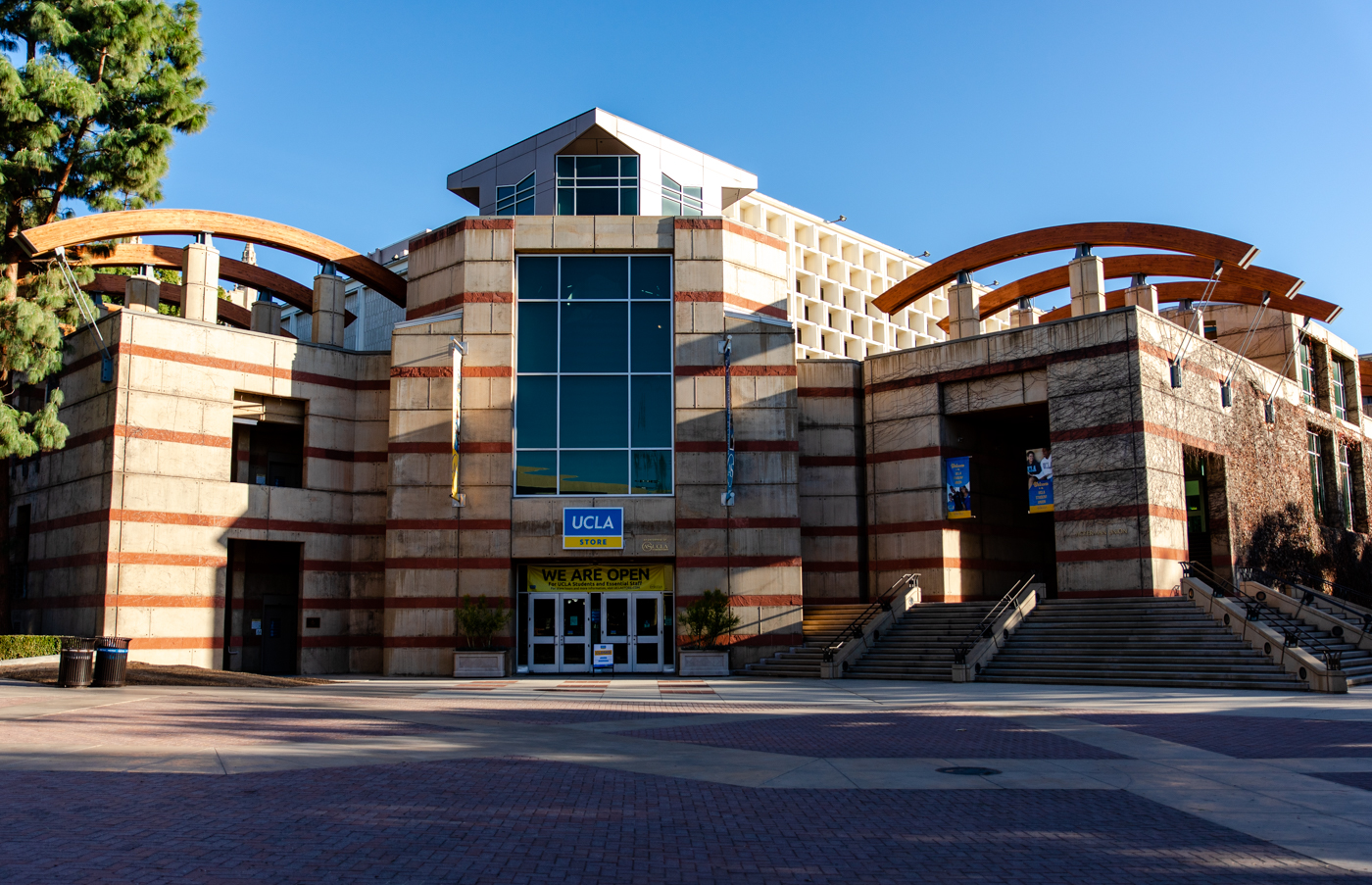 The North Westwood Neighborhood Council held its biennial election Thursday at Ackerman Union, which is pictured. (Daily Bruin file photo)
Voter turnout was low Thursday as election officials, candidates and community members returned to in-person voting for the North Westwood Neighborhood Council for its biennial election.
Community members voted on 19 candidates for 18 council positions, with only one contested position: worker stakeholder.
Voting was hosted by UCLA from noon to 6 p.m. in Ackerman Union's Bruin Viewpoint room. Voters also had the option to request mail ballots through the Los Angeles City Clerk's office.
Michael Lektorich, a senior election administrator with the city clerk's office, said he hopes the hybrid model of in-person and mail ballots will get more people involved with the neighborhood council. He added this was the first time the Department of Neighborhood Empowerment used this hybrid system of voting.
While Lektorich saw an increase in voter and candidate engagement during the COVID-19 pandemic, he said this year's turnout was lower than previous years, with fewer candidates and only around 100 mail-in ballots.
Some candidates were concerned about voter turnout due to there being only one contested position.
Evan Curran, second-year public affairs student and candidate for at-large stakeholder, who is also a candidate in the ongoing Undergraduate Students Association Council elections, said "I think it's hard this year because there's only one contested race out of the 19. It makes it more difficult to get people incentivized to vote."
William McReynolds, a third-year public affairs student, said he wanted to cast a vote even if most of the seats were not contested in order to make his voice heard as a stakeholder in the area. He said the council returning to in-person voting also increased accessibility.
"It's here in Ackerman Union. It's a very visible public spot. It's my hope that they can get as many people as they can to vote," McReynolds said.
Candidates at the voting site were hopeful the return to in-person voting would increase voter turnout and community engagement.
"I'm really glad that we were able to have voting not only in person but in the heart of the campus," said Andrew Lewis, candidate for general residential stakeholder and current NWWNC vice president. "Doing this anywhere outside of UCLA campus would have had drastically lower turnout."
The return to in-person voting also follows the council's return to in-person meetings, which began April 26 and took place at the Weyburn Terrace's Skyview room. Gov. Gavin Newsom legally mandated all councils return to in-person meetings after declaring an end to statewide COVID-19 pandemic emergency order.
[Related: Gov. Newsom declares end to California's COVID-19 state of emergency by Feb. 28]
In the upcoming term, the NWWNC plans to deal with substantial transportation projects, such as the Sepulveda Transit Corridor, which proposes to build a heavy rail connecting the San Fernando Valley and Westside, with a stop at UCLA, as well as Westwood Connected, a campaign for new bus lanes, bike lanes and walking improvements.
McReynolds said he feels the biggest issue facing Westwood right now is getting a heavy rail line built, adding that he voted based on candidates' positions on the Sepulveda Transit Corridor project.
Along with the heavy rail line and Westwood Connected, Lewis said he would like to see more skyward construction in the north Village in order to mitigate the housing and homelessness crisis.
Neighborhood councils are able to make getting involved in the local community accessible to most members within the area, Lektorich said.
"The beauty of neighborhood councils is it can involve people in the area who are stakeholders who are not typically able to have a say," Lektorich said.
Contributing reports by Matthew Royer, city and crime editor.
Steinman is the 2023-2024 city and crime editor. She was previously a city and crime contributor. She is also a fourth-year political science student.
Steinman is the 2023-2024 city and crime editor. She was previously a city and crime contributor. She is also a fourth-year political science student.