Q&A: Scott Z. Burns discusses human nature, climate change in 'Extrapolations'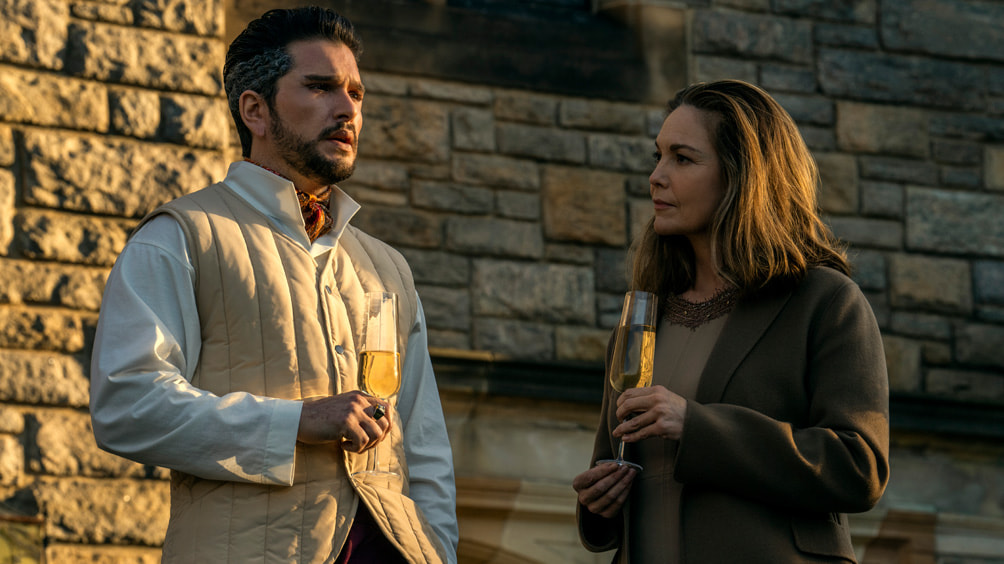 "2070: Ecocide"
Directed by Michael Morris 
Apple TV+
April 21
"Extrapolations" is delving into the heart of the planet's future.
The Apple TV+ anthology drama series connects eight stories across a 33-year timeline from 2037 to 2070, acquainting viewers with authentically human responses to a world severely affected by climate change. Featuring an ensemble cast including Daveed Diggs, Kit Harington, Tobey Maguire and Meryl Streep, the show has been applauded for its ambitious approach to the complicated climate crisis.
Ahead of Friday's season finale, series creator Scott Z. Burns and executive producer Dorothy Fortenberry spoke with the Daily Bruin's Victoria Munck and other college journalists in a roundtable organized by Apple TV+ to discuss the process behind the show's production.
This interview has been edited for length and clarity.
[Related: 'Succession' season 4 recap — episode 4: 'Honeymoon States']

Daily Bruin: How did you approach directing the actors in order to align with this story's emphasis on humanity and empathy?

Scott Z. Burns: You can't direct climate change into a thing. You can't direct empathy. You can only play a human motivation or a human feeling. The beautiful thing about directing these episodes was sitting with our cast going, "So what is this like for you as a mother, talking to a child in episode two, knowing that your child is sick and then having guilt about that?" The conversation (is), from a directorial standpoint, you have to let go of this larger frame of climate because it is undirected. You need to work inside of the actor's emotional landscape, which is purely them as a character dealing with something that is fundamentally human. If you go and watch either Steven Soderbergh's "Solaris" or Tarkovsky's "Solaris," you find the same thing. Those work because it's a human emotion that the actors are having to inhabit.
[Related: Q&A: Actors discuss race for gold, familial relationships in 'Outer Banks' season 3]
DB: Despite "Extrapolations'" serious nature, the show still features occasional notes of comedy. How did you decide where to include these shifts in tone, and why do you consider them important?
SZB: There's actually a lot of neurological evidence that when people are laughing, they are more receptive to other ways of thinking, so that is one part. Another part, which for Dorothy and I was an important part of this exercise, is if you believe that climate is background and human relationship is foreground in your storytelling, then it should be true that any sort of human relationship would work. So, you should be able to tell a story that is funny, that is sexy, that is scary, that is a thriller. We wanted to use all the grounds that there were.
Dorothy Fortenberry: We're currently living in a world with 1.1 degrees of climate change. There are people in Florida right now whose homes are flooded, whose cars are flooded. This is already happening. And all of us at some point today will also laugh about something. Climate change feels like right now. There are moments that it's going to make you angry. There are moments it's going to make you sad. There's moments it's going to make you laugh. The lives that we are currently living day to day are climate change affected-lives, and we wanted to show the fullness of that. I think there's a fear that if climate change only feels like you're running away from a tsunami every second, that those moments that you're not running away from a tsunami, you're not experiencing the effects of climate change, but of course you are.