Q&A: Bruin alumnus Diane Marie Brown discusses magic, family amid release of her novel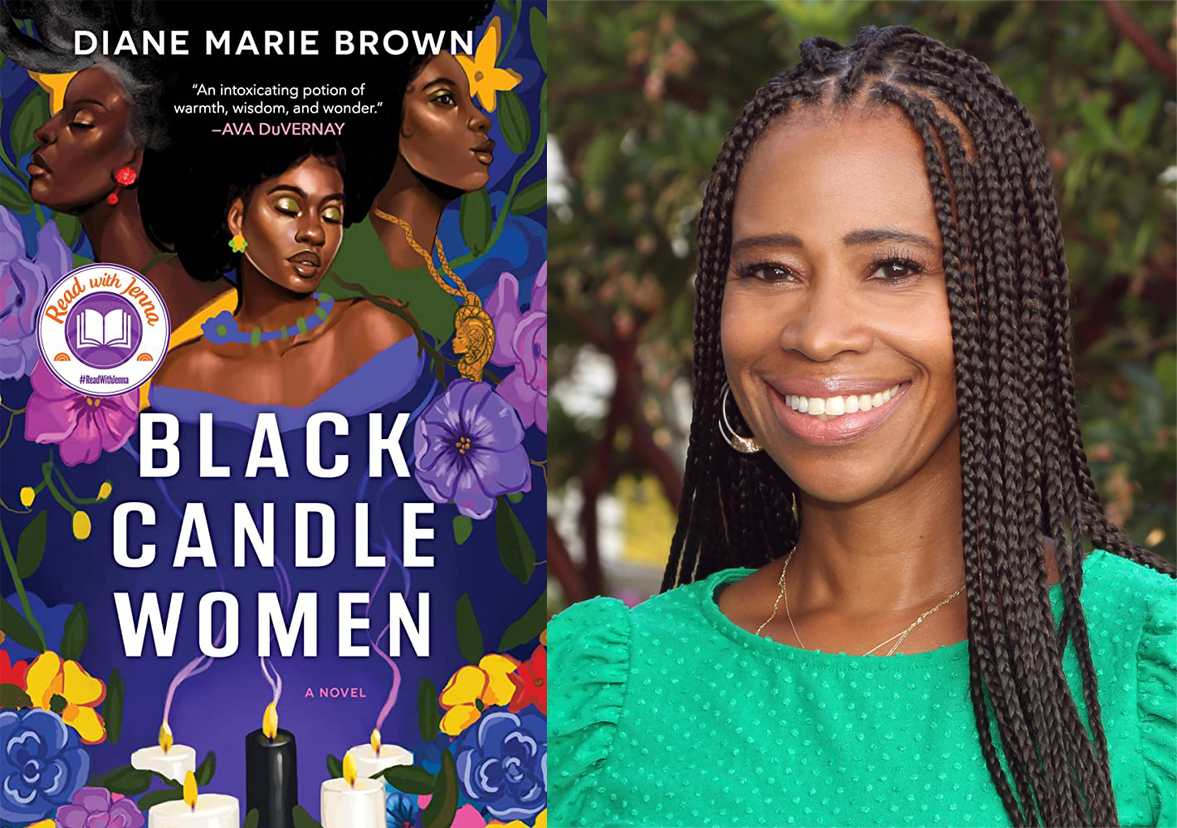 (From left to right: Courtesy of HarperCollins Publishers, Courtesy of Diane Marie Brown)
Diane Marie Brown is lighting up the literary world.
The alumnus' debut novel, "Black Candle Women," was recently chosen as the March selection for the Today Show's "Read With Jenna" Book Club. Spanning multiple generations, the book follows the Montrose women, who are forced to confront a deadly curse when the youngest daughter brings home a boy for the first time. As the story unfolds, readers are transported back to 1950s New Orleans to learn about the curse's origins.
Marie Brown spoke with the Daily Bruin's Sanjana Chadive about her inspiration for "Black Candle Women" and the underlying messages of the text.
[Related: Book review: "Before I Let Go" expertly cooks up strained relationship dynamic]
This interview has been edited for length and clarity.
Daily Bruin: What are the key themes of your novel?
Diane Marie Brown: One of the themes is really looking at how we pass things on from one generation to the next. Sometimes, those are tangible things. For example, this family has a spell book that has been passed on through different generations and over time. It's also accumulated other things like recipes and drawings that document interesting bits and pieces of their history. (Another theme is) also how we pass along gifts and generational curses and things that we want to keep and continue that are really a rich part of our family history. Also things that have been burdens and how we can find a way to let go so that we don't pass on those difficult or challenging things and lead to a cycle of issues for our families.
DB: What inspired you to tell this story?
DMB: I wanted to tell a story about families, about women. My family is from Louisiana, and so I would visit there every summer with my mom to visit my uncle. And I was always intrigued by the story of Marie Laveau, who is known as the Voodoo Queen of New Orleans. I just kind of thought about, "What if she had ancestors that were alive today? What would their legacy be and would they have any of her inclinations, her abilities? If she had magical abilities and skills? What might she have passed along to them?" That was my inspiration for coming up with this family and then having connection to an ancestor that had a unique history and ability.
[Related: Authors James Hannaham, Jonathan Lethem talk related influencers in novel works]
DB: What do you hope readers will take away from "Black Candle Women?"
DMB: I think it's so important just to settle ourselves into other people's lives and stories and experiences. That's what books allow us to do in so many ways. I also wanted to have people think about fate and destinies and that we don't have to settle for other people's expectations for us, and we can change our destinies even if things have kind of been set up for us and put into place out of love or wanting us to be successful. We have to, at the end of the day, do what speaks to our own hearts and passions and wants in our lives.
DB: What kind of stories do you wish to tell in the future?
DMB: I would like to tell hopeful stories. I feel like our society today is so complex, and it can be hard to maneuver some things, especially for younger people. So, I want to write books that show that, despite the craziness in the world and the unpredictability of things, we can create lives that we feel are worth living and most importantly, in our relationships with others, in our friendships and our family members.