Ethnic studies librarians partner with communities to preserve their histories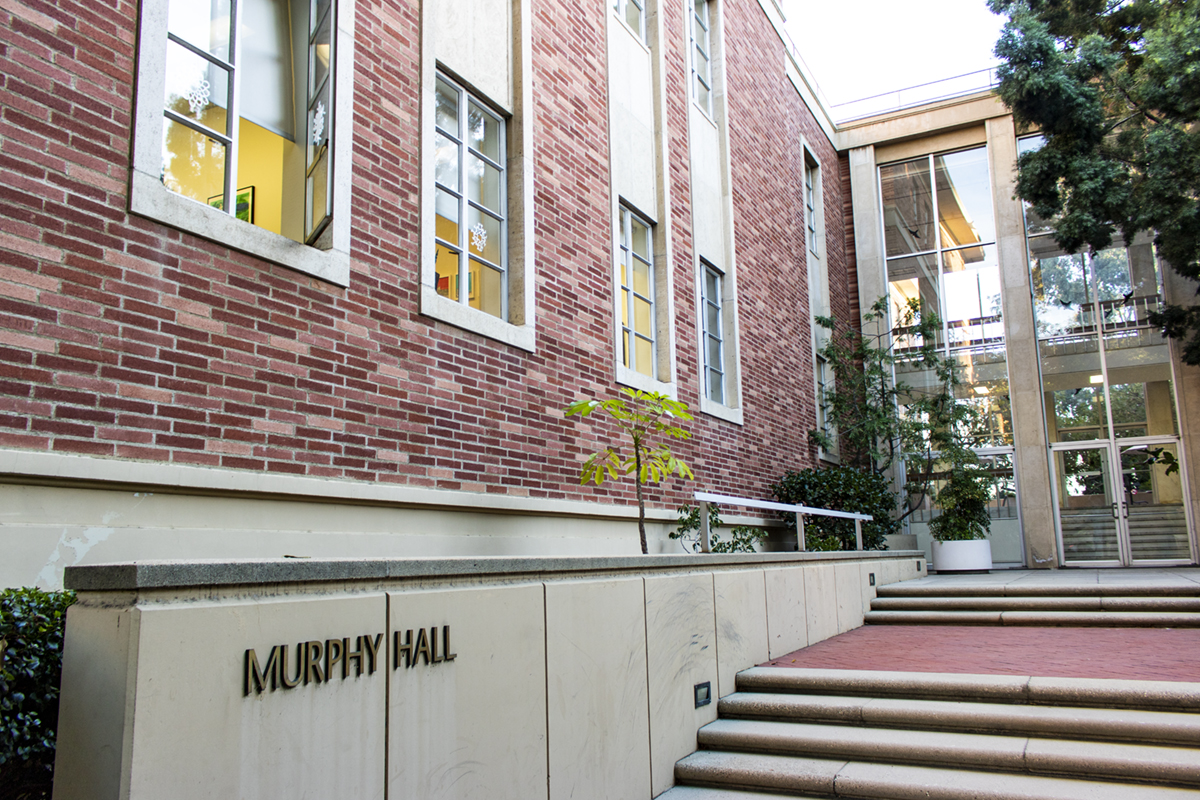 Pictured is Murphy Hall, where UCLA's Institute of American Cultures is housed. (Daily Bruin file photo)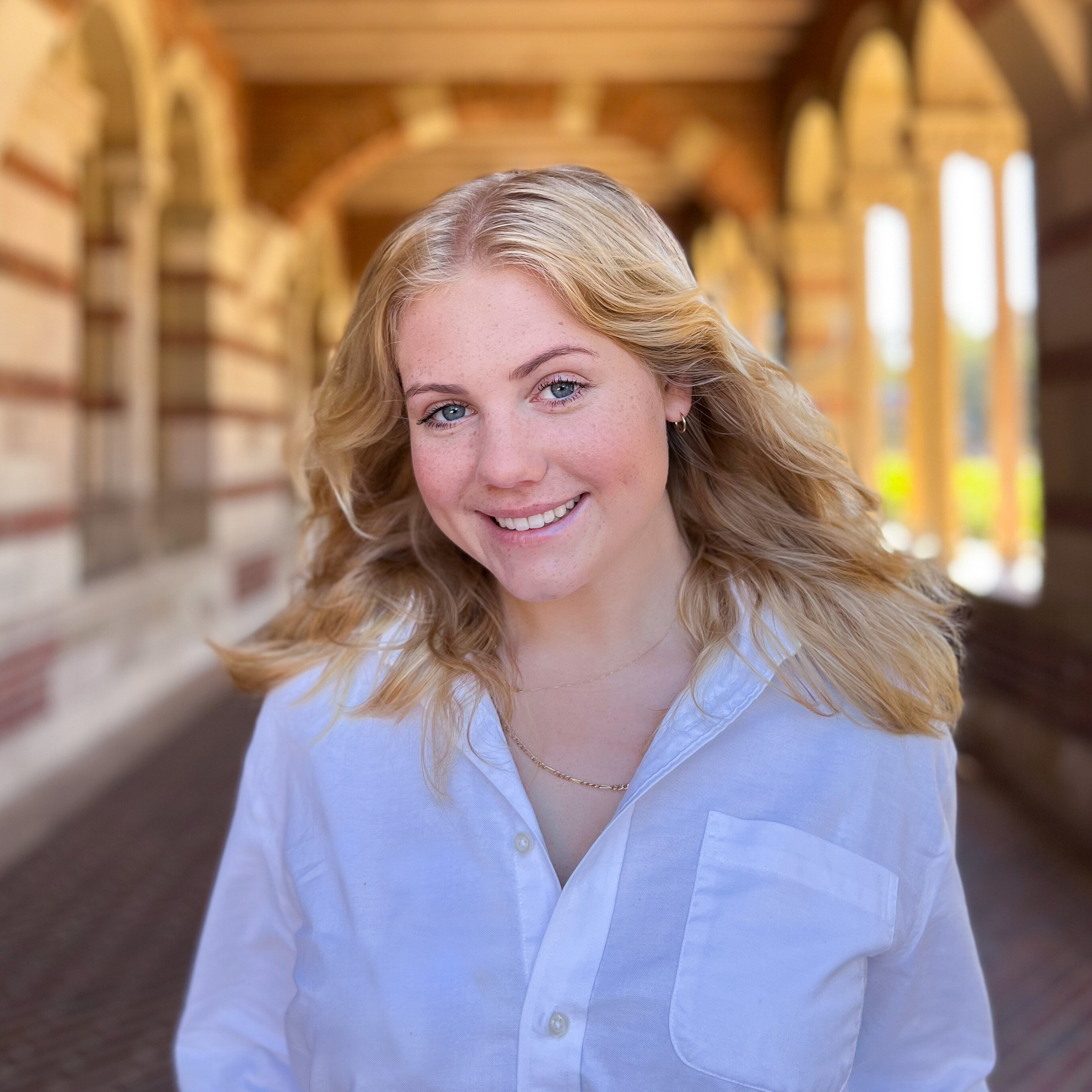 This post was updated March 17 at 3:54 p.m.
UCLA Asian American Studies Center librarian Marjorie Lee said she never imagined an archival gold mine of 1930s-1950s newspapers and magazines, exclusively written by and covering Chinese Americans, might be found in someone's garage.
During her first year as an Asian American Studies graduate student at UCLA, Lee said she learned that gathering reliable and authentic information often requires forging trusting relationships with local community members such as the Chinese Historical Society of Southern California. In an emailed statement, Lee added that only through making friends and asking around did she gain access to the garage and discover the fascinating truths that might be found in individuals' own collections of materials.
Lee, who is also an archivist at the Asian American Studies Center, works alongside colleagues Joy Holland, a librarian at the American Indian Studies Center; Xaviera Flores, a librarian and archivist at the Chicano Studies Research Center; and Stacy Williams, a librarian at the Ralph J. Bunche Center for African American Studies. Together, they work within UCLA's Institute of American Cultures, which is made up of the four ethnic studies centers.
They preserve multimedia archives of historically marginalized groups and support the work of UCLA students, faculty and local community members exploring these histories.
The four librarians use their academic knowledge and archival expertise to guide individuals' research interests, manage archival collections, catalog materials and lead community outreach initiatives, Flores said.
Hoping to strengthen community-based co-curation, the four librarians are building a digital archive infrastructure in tandem with the Institute of American Culture's "Archiving the Age of Mass Incarceration" initiative, Williams said. Through showcasing oral histories, Los Angeles Police Department records and other archives, the project will illuminate the effects of incarceration and policing on marginalized communities in LA, she added.
The project is funded by a three-year $3.65 million grant from the Andrew W. Mellon Foundation, according to UCLA Newsroom.
The team will prioritize community feedback using Mukurtu, a content management system where community members can contribute to the archive by suggesting language corrections, improving descriptions and clarifying names, said Monika Rhue, a project manager at the Bunche Center for the "Archiving the Age of Mass Incarceration" initiative. She added that this is an unusual feature because public records like these are typically inaccessible to the broader community.
"One of the most important things and the lesson learned is making sure that the people take ownership of the work that we're doing, that they have involvement from the beginning and throughout the process," Rhue said.
The digital archive will increase accessibility for UCLA students and faculty, independent scholars and the greater LA community, Williams said, adding that its newly built infrastructure will be used for future collections.
While the archive will support scholarship, research and reform, it will also represent the histories of students and individuals within these historically marginalized communities, Flores said, adding that she primarily works with first-generation and transfer students, freshmen, and students without legal status.
"For a lot of students, this is the first time they are having any type of contact with histories that reflect them or people that look like them," Flores said.
Formed in 1969, UCLA's Institute of American Cultures emerged from a nationwide, student-led movement calling for increased representation of historically marginalized groups in faculty, students and curriculum within the university, Flores said.
"What's kind of unique about that (the centers) is that there are many academic libraries throughout the country that have now, of course, ethnic studies or materials that relate to communities of color, but there really aren't a lot of separate libraries dedicated just to that community," Holland said.
The centers primarily exist to represent, honor and collaborate with local groups, Holland said, adding that community needs shape their initiatives and determine collection development, material selection, lecture series and service projects.
Community research requires determination and dedication, Lee said. Facilitating partnerships should include mutual benefit and respect with the communities they work to access, she added.
While libraries, museums and academic research institution professionals are starting to question the ethics of collecting items and portraying another culture through exhibits, these groups still often fail to include communities within the archival curation process, Holland said.
"If you really want to have communities participate in sharing this broader history of American history, then we might have to rethink and re-strategize how we're able to do that. And it may require putting away some of our professional lenses as far as our processes," Rhue said.
The AISC works with Indigenous tribes to collect archival materials, which requires eliciting community feedback and preserving the privacy and sensitivity of special objects, Holland said, adding that it also involves respecting community wishes to not collect certain items. To supplement traditional academic scholarship, the AISC also features self-published items, pamphlets and zines from local communities, she added.
"A lot of things that relate to Indigenous or Native knowledge is not necessarily written by somebody with a doctorate and in a typical, scholarly monograph," Holland said. "How do you make sure that things that might not be represented in scholarly presses are still represented in spaces that are supposed to reflect Native knowledge? And so that requires being creative about collecting."
Ultimately, the centers serve as a space to confront the realities of our histories, Williams said.
"I really wonder why sometimes there is a preoccupation with things forward and yet not drawing enough attention to the context of the past," Lee said.
In the future, Holland said, she hopes the centers gain more resources and staff with archival experience as well as digital and technology experts. She added that she hopes for increased involvement in collaborative projects with graduate students and special collections.
"As a librarian, we're keepers of memories by being archivists, specifically in ethnic studies," Flores said. "How can we help students along with that journey, not forcing anything on them, just letting them know this is the world that also exists?"