UCLA Health receives grant to expand Homeless Healthcare Collaborative program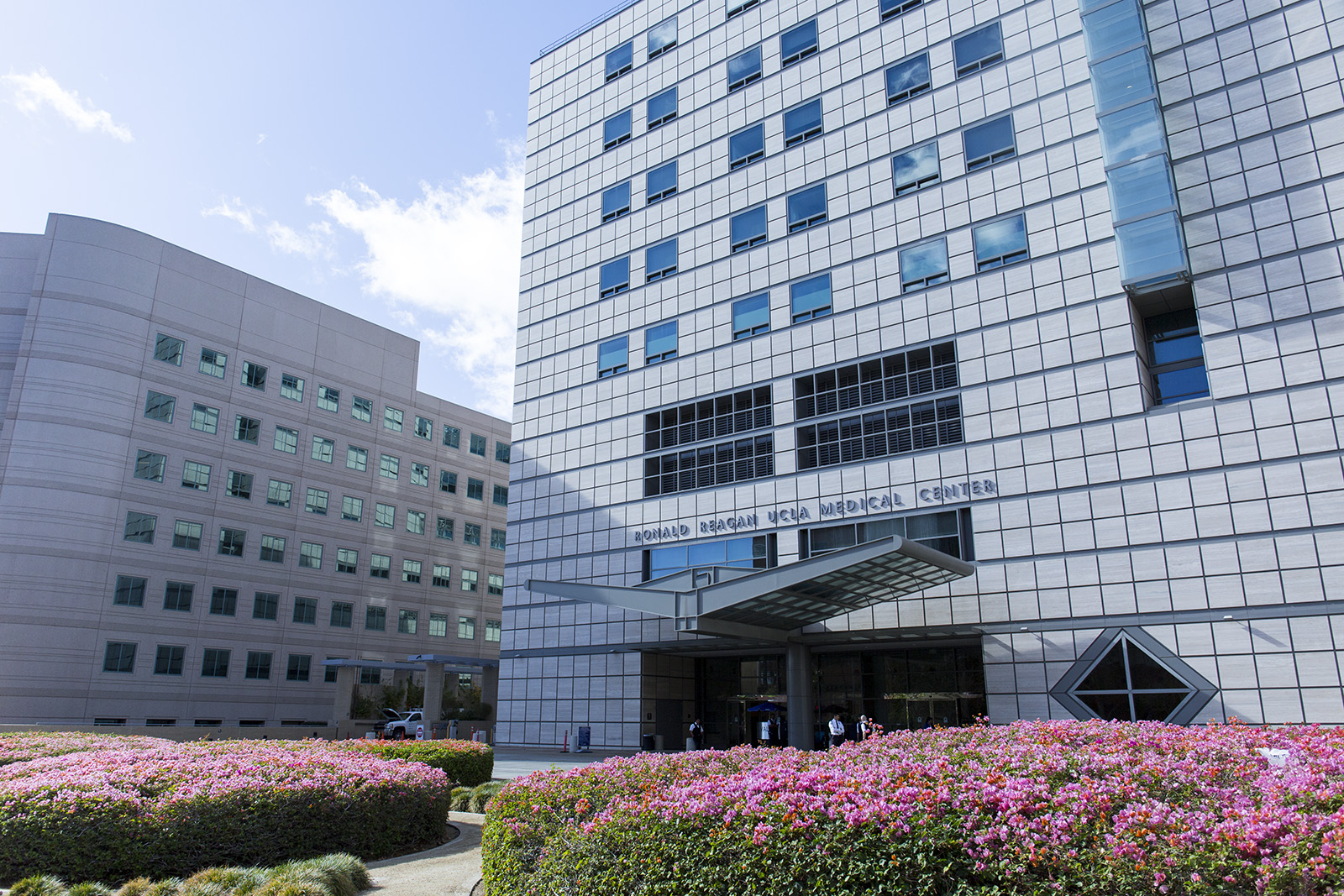 The Ronald Reagan UCLA Medical Center is pictured. UCLA Health recently received a $25.3 million, two-year grant to further the work of the Homeless Healthcare Collaborative Program. The program currently provides mobile health care to people experiencing homelessness in Westwood.(Daily Bruin file photo)
March 14, 2023 11:15 p.m.
UCLA Health received a $25.3 million, two-year grant from the state of California to expand the efforts of the Homeless Healthcare Collaborative program, which provides free mobile health care to the local population of people experiencing homelessness.
According to the UCLA Health website, the grant will expand access to health services by funding equipment and staff, as well as supporting the development of records management and communication systems that will facilitate the coordination of care with other street medicine teams.
The grant is also a part of the state's transformation of Medi-Cal, California's Medicaid health care program, to CalAIM, according to the UCLA Health website. CalAIM emphasizes collaborative and preventative personal care between the state's health partners. The two-year grant is a step in CalAIM's initiative to address homelessness and housing instability through state funding directed toward providing health care and social services to those experiencing homelessness.
Director of the Homeless Healthcare Collaborative Brian Zunner-Keating said the shift to CalAIM will potentially allow UCLA Health to eventually bill Medi-Cal or Medicare for its services. He added that such reimbursements would help continue the street medicine program, a patient care system for people experiencing homelessness.
The state's investment in UCLA Health will provide infrastructure necessary to build and grow, Zunner-Keating said. He said the new funds will support the expansion of core services and introduce more comprehensive services, including enhanced patient management, which will allow for greater access and follow-up for patients.
"Housing is health in our view," Zunner-Keating said. "It can be really hard to achieve wellness and health when you're living on the streets, or even in a lot of the shelters, unfortunately."
The Homeless Healthcare Collaborative currently operates at least one medical services van with doctors, nurses and social workers in Los Angeles seven days a week, primarily focusing on West LA, South LA, downtown and North Hollywood, Zunner-Keating said. The vans visit large encampment areas, shelters, soup kitchens and food distribution sites, as well as locations with high need requests, he added.
Sophia Yu, an undergraduate coordinator for the Mobile Clinic Project at UCLA – which offers free medical and social services to members of the local unhoused community – said the grant will allow UCLA Health to better address the lack of health care in the unhoused community.
"(These communities) may not have great experiences with medical staff in other contexts," said Yu, a fourth-year human biology and society student. "It's really important in rebuilding that trust between unhoused folks and the medical system."
The development of records management and communication systems will facilitate the coordination of care across different street medicine teams that will improve the continuity of treatment, according to UCLA Health.
Yu said she believes the unhoused population faces various barriers to health care, such as inability to afford services, lack of citizenship, language barriers, or chronic, immobilizing conditions.
Mobile units can offer an important bridge between communities in need and health care services, she added.
Randall Kuhn, a professor of community health sciences, said the grant is a significant shift toward complex care management for people experiencing homelessness.
"It's essential within a particular health care provider like UCLA Health to be able to have mechanisms for sharing information across doctors, or having patients know where they're going next," Kuhn said.
He added that effective sharing of information between providers improves capability to help patients in spaces with multiple street medicine providers, such as in an outpatient care setting.
"To be able to make that handoff is just critical," Kuhn said.
Kuhn said the grant is indicative of the leap that state funding agencies and health care providers have taken to better serve the needs of people experiencing homelessness.
"In a society where health care dollars are such a huge portion of our social expenditure, there's enormous power in recognizing that homelessness is a health condition, and then acting on that," Kuhn said.