The Quad: Bruins discuss importance of embracing unique hair types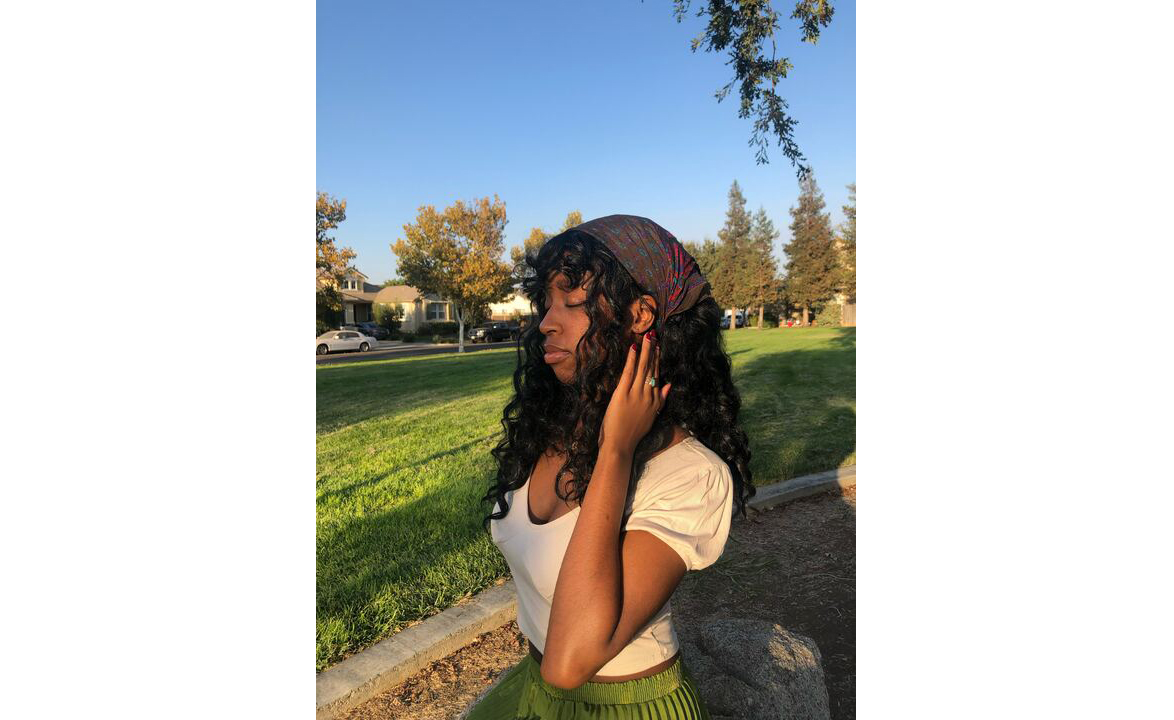 Pictured is third-year psychology student Dawn Ikezue, who reflects on the connections hair can have with identity and history. (Courtesy of Jolyne Ikezue)
When Bruins wake up feeling frustrated about a bad hair day, they may wonder why they feel emotionally invested in their hair.
Hair may feel personal because it is not only a prominent feature of an individual's physical appearance, but it also ties people to their culture, religion or personal history. To combat expectations that may be associated with certain hair types, some Bruins have embarked on a journey to learn how to embrace their natural hair.
Anthropology professor Monica Smith said hair constitutes a part of people's identities because it is entirely changeable and frames one's head, which serves as a main source of communication with others.
"If your hair is visible, if it's curly, if it's short, if it's long, if it's under a hat, if it's under a hijab, it's there," Smith said. "Your head is there as a primary focal point of talking, engaging, being in the world."
For many Bruins, hair is a form of self-expression that requires trial and error to find what best suits oneself.
Fourth-year economics student Maya Zeevi said she felt pressure when she was younger to straighten her curly hair because she wanted to fit in, and straight hair was popular among media, entertainment and celebrity figures.
However, Zeevi added that as she got older and learned how to take care of her hair, she came to appreciate her individual curl pattern.
"Now it's (my hair) for me a confidence booster instead of something I wish I didn't have," Zeevi said. "It sets me apart, and it's something that is unique to me."
Hair also holds historical significance.
Third-year psychology student Dawn Ikezue said hair is important to the Black community because it demonstrates a collective identity that can be traced back many years.
"If you look into the history … and you see all the different ways that hair was used for Black culture, if you look into slavery, the different braid styles on people's hair sometimes showed different pathways of how to escape," Ikezue said.
But society's notion of ideal and beautiful hair may change depending on the culture individuals are a part of.
"I'm sure if I grew up in Israel, seeing curly hair is so much more common there and the ideal hair type is different than if I grew up in a small white suburban town somewhere in America versus in the Middle East," Zeevi said.
Hair has also often been at the center of political controversies.
Smith said there were many court cases about whether long hair in men was protected by the First Amendment at the height of the Vietnam War when men grew their hair long as a form of protest.
Religious displays of hair have also led to hate and violence. After 9/11, many Sikhs were mistaken for Muslims because of their turbans, leading to discrimination, according to WAMU.
Hair-based discrimination can also extend to the workplace. According to a study by Duke University, Black women wearing natural hairstyles such as curly afros and braids were perceived as less professional than Black women with straightened hair.
"The expectation that goes with hair can also lead to completely inaccurate understandings of peoples' attitudes, legitimacy of being in a place, connection with unwanted world events," Smith said.
Ikezue said children can also be sent home from school for having hair that is perceived as unkempt.
Learning to love one's hair is a journey that may take time and patience. For Ikezue, progress lies in leaning on family and friends with similar features to her own.
"Not focusing on the media or prioritizing the media to define beauty to you (and) focusing on having your own support system of people that look like you, that will really help you embrace who you are and also embrace your hair type as well," Ikezue said.