The Quad: Bruins discuss difficulty navigating undergraduate research labs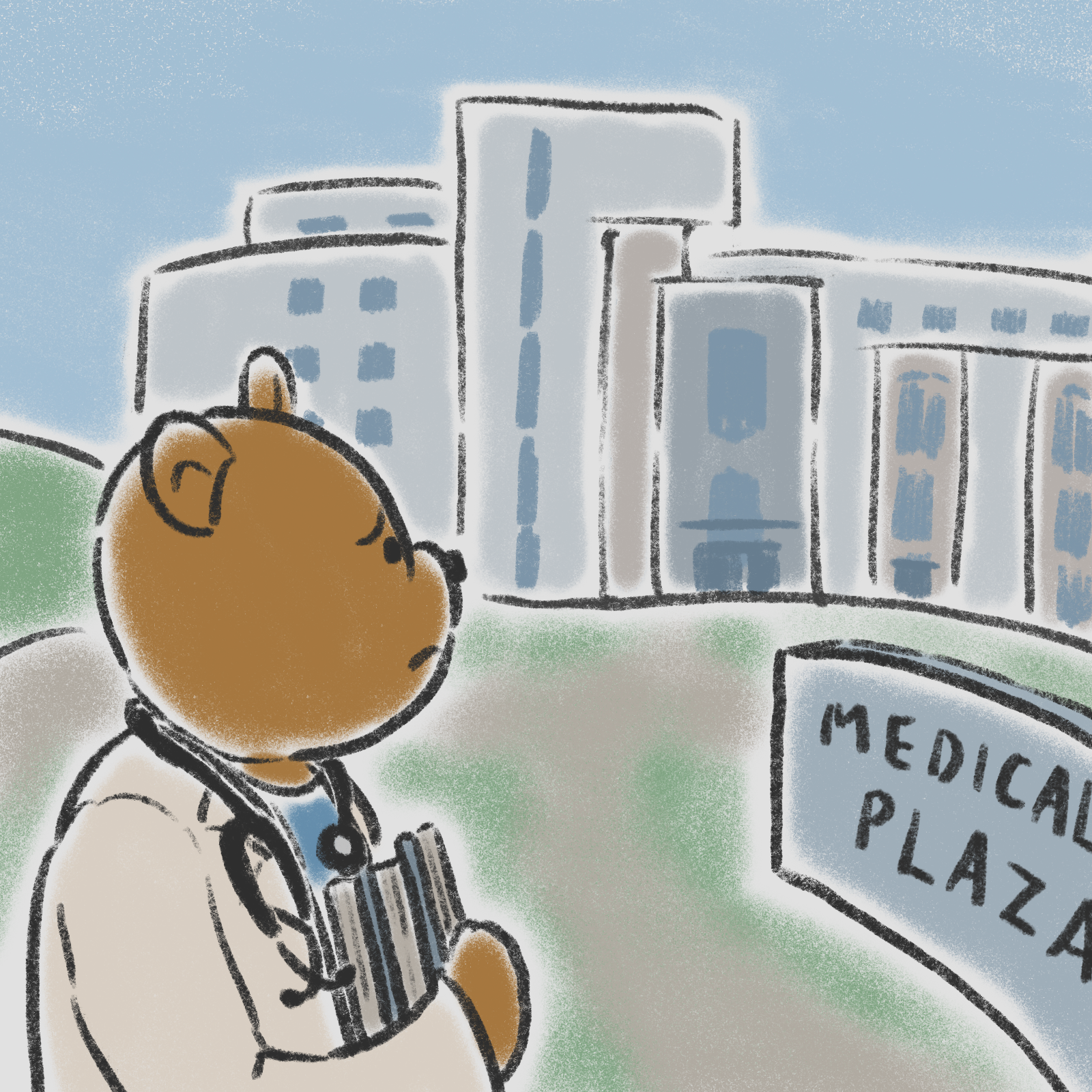 (Isabella Lee/Illustrations Director)
Research opportunities for undergraduate students are present in every corner of UCLA's campus, from Dodd Hall to Engineering IV. However, despite the glowing amount of opportunities, landing a desired, worthwhile research assistant position as an undergraduate STEM student is not easy.
For starters, some majors, such as computational and systems biology and microbiology, immunology, and molecular genetics require students to complete capstone projects or apprentice-based research experience pathways in a research lab in order to graduate, while certain jobs and professional schools require research experience.
Given the sheer number of STEM students – 9,248 life sciences major students and 4,315 physical sciences major students – and a lack of an official application process, getting into labs can be competitive and time-consuming.
Third-year neuroscience student Leou Ying said many professors may not reply to cold emails due to the large number of emails they receive.
"I really wanted to join one (lab) because UCLA is one of the biggest research universities. So I started off emailing, cold emailing, a lot of professors, going on my department website," Ying said. "But I feel like it didn't really work. Some of them read the email but they didn't respond, which is totally normal because a lot of people are applying for these labs."
Mayank Mehta, the principal investigator at the W.M. Keck Center for Neurophysics, said for professors, mass emails with no mention of specific interests show the student is not putting in enough effort.
"Don't just write a mass email," Mehta said. "Professors are also smart people, they can figure out when the email is a mass email or not. And they're simply going to ignore your email."
Instead, Mehta added that students should tell the professor which particular papers from the lab that they are interested in and ask whether they have a chance to continue that research by joining the lab.
Mehta also said that the competitiveness of research labs depends on the popularity of each lab. However, Mehta added that most professors will review the applications as long as they believe the student has a strong desire to participate in their area of research.
"I don't reject any student application without taking a look," Mehta said. "Unless I see (a) very clear sign that this is a copy and paste, in which case, I just don't spend my time, because I know this student is not serious, it's not going to go anywhere."
The tried and tested way for undergraduate Bruins to get involved in research may be cold emailing professors whose labs interest them. However, writing an email that stands out from the competitive process is hard to master.
The process of finding a suitable lab can also be lengthy.
Yuelai Feng, a third-year computation and systems biology student, said it took about one to two months to find a lab, from cold emailing to finalizing the details to start working.
Feng added that another problem students may encounter when applying to labs is having a lack of required skills and criteria.
"One of the main difficulties is that some lab requires more coding experience," Feng said. "I remember actually, one professor replied to my email saying that they required some higher level experience, and they do not accept freshmen or sophomore students."
The application process became harder when COVID-19 hit. Undergraduate researchers were unable to access their labs while new Bruins who wanted to get involved with in-person research had little to no opportunities of doing so.
Feng mentioned that during her freshman year during the pandemic, she stayed at home, which impacted her search for a research lab.
"I have no idea what I need to do to get into a lab and I like, I literally did nothing… in terms of research application," Feng said. "It would be better if I could have more in-person interactions with professors through my freshman year. I feel like that would greatly help my research."
Labs, especially more scientifically experimental ones, recommend students to commit at least 10 to 15 hours of work per week. The first few weeks may be dedicated to arduous training and menial work.
Mehta said before applying to a lab, undergraduates should understand why doing research is important to them and figure out which topics they want to delve into.
Despite the work required to first acquire a lab, it can be a rewarding experience for Bruins who enjoy the process of pushing through research.
"I'm a big believer of taking what you learn in classes outside," Ying said. "Once you go outside the classroom, it's easy to not contextualize the knowledge that you learned, which I think is the most important thing."