The Quad: For UCLA health insurance requirement, UC SHIP floats Bruins' boats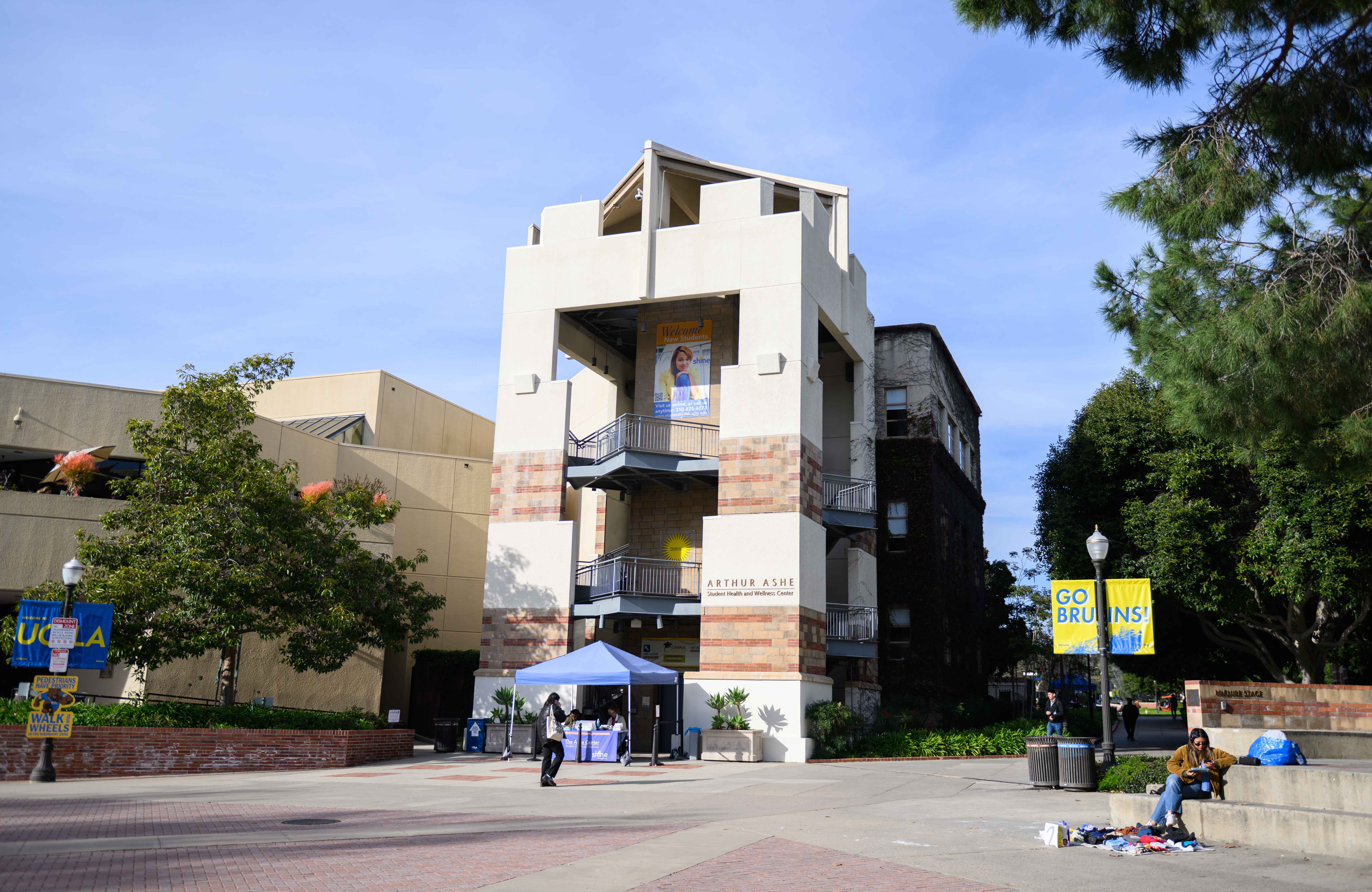 Pictured is the Arthur Ashe Student Health and Wellness Center located in Bruin Plaza. Bruins weigh in on UCSHIP, a health insurance plan offered by the University of California campuses. (Jeremy Chen/Assistant Photo editor)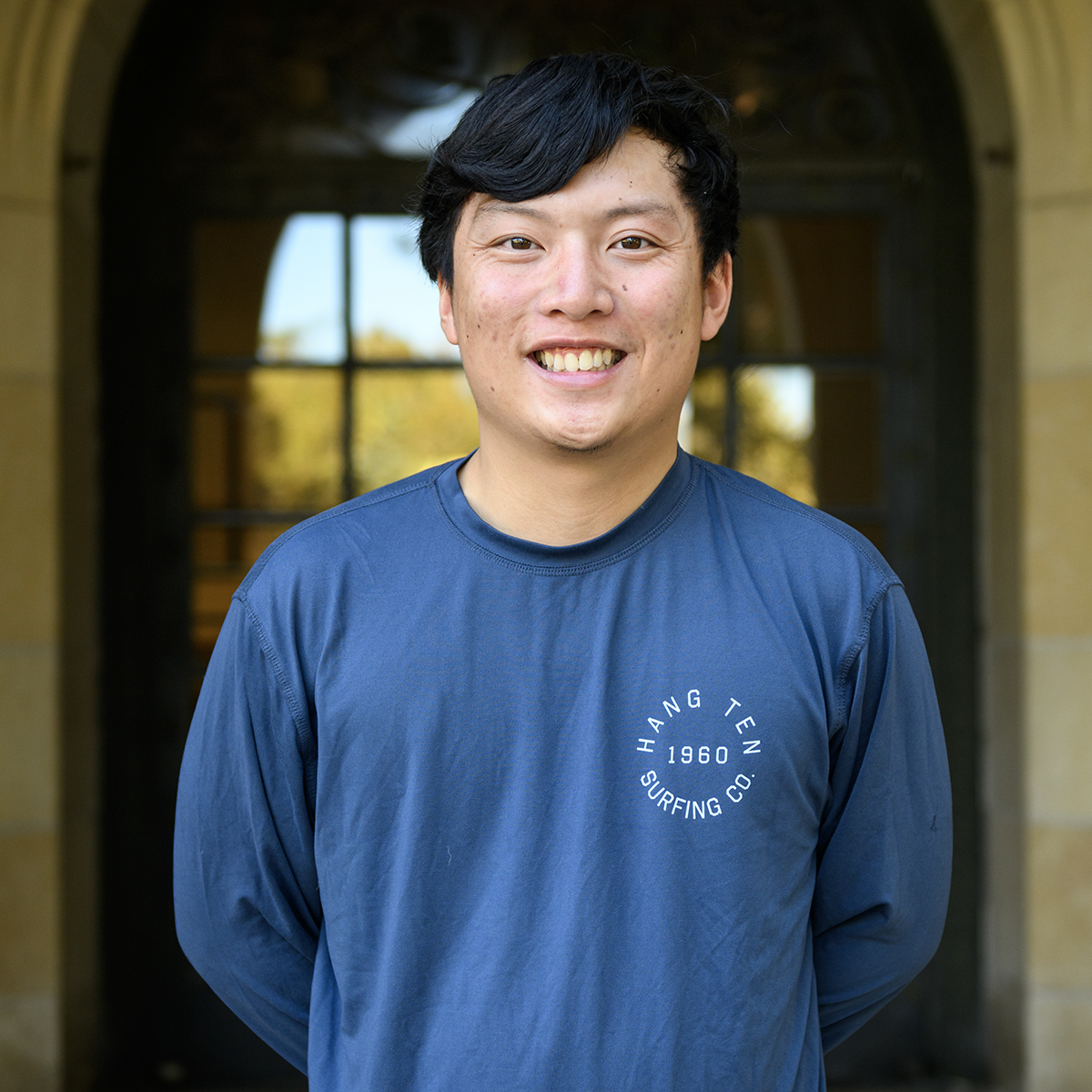 As Bruins move along in their college career, properly looking after one's health is an important responsibility. Whether it is one's own or campus-provided insurance, students reflect on their insurance usage throughout the school year.
Under UCLA's student health policies, all students must have a form of health insurance. If a student does not, they are automatically registered into the University of California Student Health Insurance Plan, a UC system-wide insurance plan that aims to provide health coverage for Bruins.
Heather Harper, a spokesperson for the UC Office of the President, said in an emailed statement that students from all over the UC system, including graduate programs such as the UC San Francisco College of Law, utilize UC SHIP.
"Enrollment in UC SHIP varies by campus," Harper said in the statement. "At UCLA, more than 50 percent of undergraduates and 62 percent of the graduate students were enrolled in UC SHIP in Fall 2021."
According to the Arthur Ashe Health and Wellness Center, UC SHIP costs $928.40 per term for undergraduates and $1,571.35 per term for graduate students.
For some Bruins, UC SHIP can be a quick and convenient way to schedule wellness appointments and checkups.
Fourth-year computer science student Kevin Jin said he uses UC SHIP to schedule routine medical checkups throughout the year.
"For UC SHIP, I make doctor's appointments, just like general appointments," Jin said. "I believe last quarter, like I haven't gotten a doctor's appointment in four years, so I just wanted a general checkup."
Jin added that UC SHIP's accessibility and lack of a need to find an external form of insurance are two factors that drew him to choose UC SHIP.
"I just thought that UC SHIP was pretty convenient … and maybe most students use UC SHIP," Jin said. "It's also because I didn't want to find some external insurance and I guess perhaps more trust with the UC. I guess its mostly a matter of convenience, though, and popularity."
According to a study conducted by the University of Wisconsin, poor academic performance was correlated with inadequate health insurance because of higher levels of stress regarding students' health and insurance costs. Furthermore, the surveys used in the study showed that uninsured students expressed uncertainty about factors such as access to health services and preventive care and the ability to pay for insurance.
A wide array of services, ranging from medical prescriptions to hospital visits, are offered by UC SHIP because of its connections to Anthem, a health insurance provider.
"UC SHIP uses the Anthem nationwide PPO network to offer portable health benefits whether near campus, at home during breaks or while traveling abroad," Harper said. "At most campuses, students can simply call the student health center to get a referral for care when away from the campus."
Jin said UC SHIP may be beneficial to Bruins from outside of the Los Angeles area, especially international students.
"Students probably don't want to find health insurance that's around Southern California if they come from other areas, like Northern California or out of state," Jin said.
Although many students use UC SHIP, some Bruins opt for their own form of insurance. UCLA's student health policy allows registered students to opt out of UC SHIP if they have another provider.
"A benchmark to consider when comparing health coverage is the set of minimum standards defined under the Affordable Care Act for health plans," Harper said. "Those standards are the minimum coverage required for UC students."
According to HealthCare.gov, these standards include covering at least 60% of the total cost of medical services for a standard population and providing benefits that cover physician and hospital visits.
Leandro Jacinto, a second-year mathematics/economics student, said he utilizes an external private insurance provider because of his mother's profession and his ease of access as an LA native.
"I did not choose this insurance. It was my mom's insurance from her work. She's part of a union – she works for Warner Brothers and that is the insurance they provide," Jacinto said. "And it's a pretty good service as well, so I'm not complaining."
While UC SHIP and private insurance providers can be beneficial to students in different circumstances, UC SHIP can offer UC students a plan specifically catered to them.