UCLA community discusses revised AP African American Studies course curriculum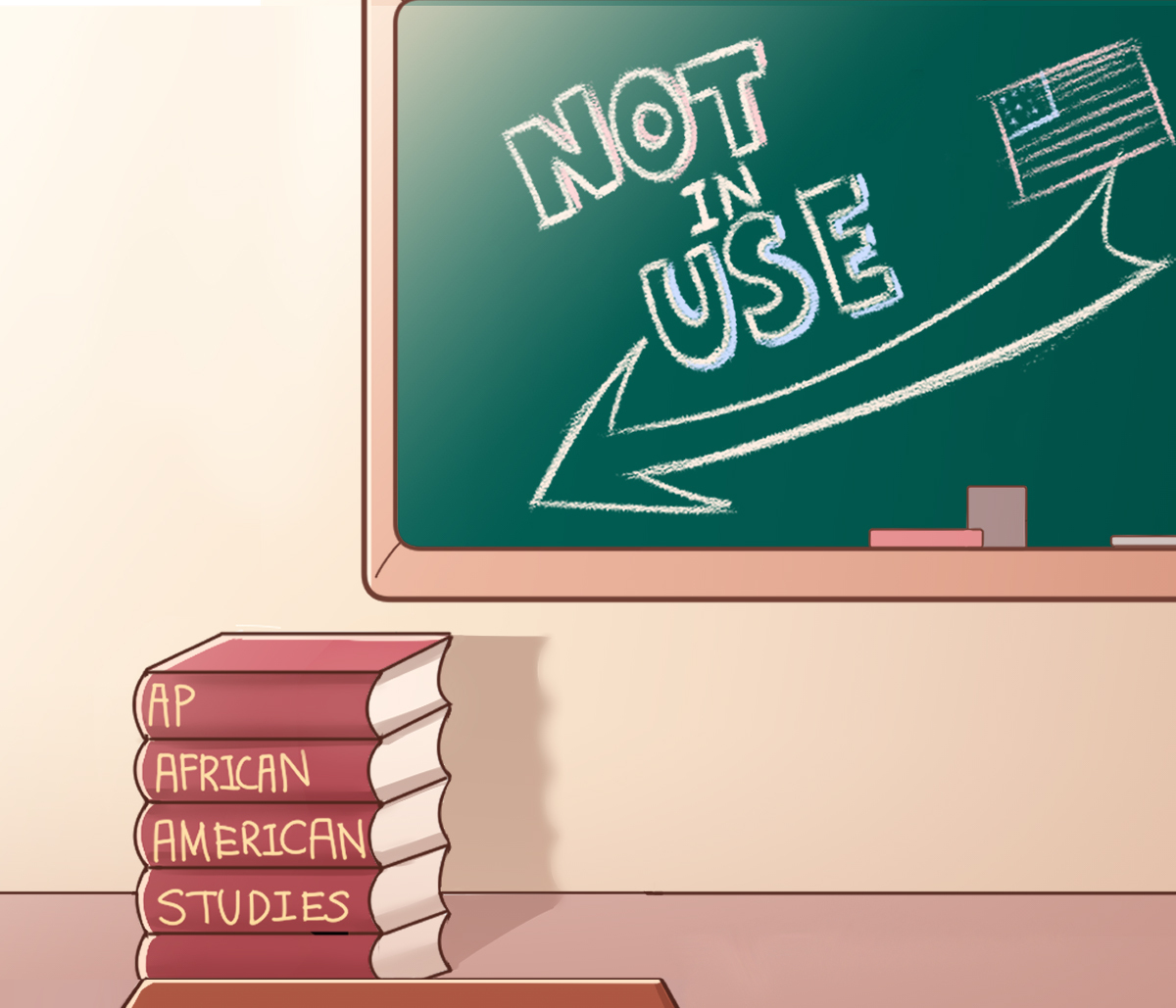 The UCLA community expressed mixed feelings about the College Board's revised curriculum for a new Advanced Placement African American Studies course.
The College Board announced its plan to create an AP African American Studies course in 2021, piloting the course in the 2022-2023 academic year. The proposed College Board curriculum aims to include African American Studies in the context of literature, arts, humanities, political science, geography and science, according to its website.
Florida's governor, Ron DeSantis, was one of the biggest critics of many topics in the curriculum, rejecting the course for his state in January, according to NPR.
On Feb. 1, notable changes were announced to the curriculum. UCLA community members said professors' works were sidelined in the new revisions, sparking discussion about the course and its approach to education.
The College Board criticized DeSantis' administration for its handling of the course, claiming that it was attempting to take credit for the revisions, according to a press release Saturday. However, the College Board added that its decision to cut certain topics was independent of political influence, and all revisions were pre-planned and created without assistance.
Jayda Jackson, a third-year political science student and outreach coordinator for the Black Pre-Law Association, said she felt the AP African American Studies course could have many benefits for high school and college students, as they will enter college with greater knowledge of American history and different communities.
"I feel like learning this information and coming to an institution like UCLA can really help diversify identities (and) diversify narratives around African Americans in general," Jackson said. "Especially on this campus, we are a marginalized group."
An issue many marginalized communities face is the use of a model story to describe their history, Jackson said. These stories generalize a community to fit a singular narrative that plays into harmful stereotypes, increasing prejudice, she added.
It is important to discuss not only the struggles of Black Americans in history but also their resilience and resistance movements, Jackson said, adding that these have had an important role in shaping their culture and role in America.
Jackson said the new course syllabus revisions seem to omit topics she feels remain important to include in discussion of African American history, such as a focus on intersectionality — a term originated by UCLA Law professor Kimberlé Crenshaw — and scholarship from professor of history Robin D.G. Kelley.
Some faculty members have also expressed concern at the approach the College Board has taken to teaching African American Studies.
Jemima Pierre, a professor of African American studies and anthropology, said this history should be included across other relevant AP courses, such as AP United States History. She said it is troubling for an institution with a business model such as the College Board to attempt to dictate the study of African American Studies. The fact that an AP African American Studies course even exists is telling, she added.
"The reason we have African American studies is because the entire education system is structured by white supremacy," Pierre said.
Pierre added that the College Board and AP course system themselves are tailored to a very narrow, privileged group of people. She said AP exams do a disservice to teaching, pushing students to study for the AP test rather than seek a broader exploration of the subject.
"AP then becomes a way of siphoning out the already privileged group of people who get to take it," Pierre said. "Then we're having a conversation about a small, privileged group of people who can afford to take the AP exam, as opposed to thinking about actually restructuring high school curriculum."
Tyrone Howard, a professor of education and the director of the UCLA Black Male Institute, said political pressure has a large role to play in both the College Board's actions and the American education system.
"There is this discomfort we are trying to avoid when it comes to how many whites experience history," Howard said. "I just feel like we were OK with history being told from one side when it was Black and brown people who were on that exclusionary end." Pierre also expressed criticism of the AP African American Studies curriculum's treatment of modern racial justice movements.
In its Saturday press release, the College Board said it had failed to articulate that contemporary events, such as Black Lives Matter and discussions of reparations, had always been optional topics in the pilot course. The press release said teachers were told to pick one such topic to focus on. Florida officials also criticized the study of these topics in the original course.
Kelley said he met with the College Board executives Jan. 31 to view the revisions to the course curriculum. He also criticized the College Board's denials of political influence, adding that it spoke with Florida officials about the course prior to publication of the changes, which he said suggested political pressure.
In the press release, the College Board said it had exchanged emails with the Florida Department of Education regarding only requesting a pilot course code and responding to a request for an explanation as to why it believed the course would not violate Florida laws.
The College Board said in the press release that it had no negotiations about course content with any state, adding that following the Florida Department of Education's initial rejection of the course, it exchanged calls in which the department asked vague questions about course content but did not provide feedback.
Kelley said he felt works that were sidelined from the core curriculum were not discarded because of the content they discuss but because of the authors' political identities.
"Why am I bad? Because I wrote a book about the communist party," Kelley said. "It is ironic that I get identified as a radical and the state of Florida is busy banning books and banning curriculum and banning material and banning knowledge."
Kelley added there is a tendency to prioritize discussion of the achievements of Black Americans at the expense of critically engaging with their struggles and resistance, which can diminish the integrity of African American studies.
"Education is supposed to be a deep interrogation, and we're being faced with from the right a refusal to be critical. … They are saying that any criticism of the United States, any criticism of the West should be off limits, which is quite stupid," Kelley said. "It's just ignorant, so ignorant that it's embarrassing."
The College Board has, as of this month, opted to add new topics – such as Black conservatism – and continue to allow those teaching the course to decide on certain topics to emphasize in the curriculum.
Jackson said African American studies should reflect the role Black Americans have held in every aspect of history.
"It really should expose people to the truths behind how African Americans have had a role in each: literature, arts, humanities, political science," Jackson said. "What I think that AP classes should do is really expose people to the accurate representation and history of what did happen and just shine light on other aspects of African American identity."