Authors James Hannaham, Jonathan Lethem talk related influences in novel works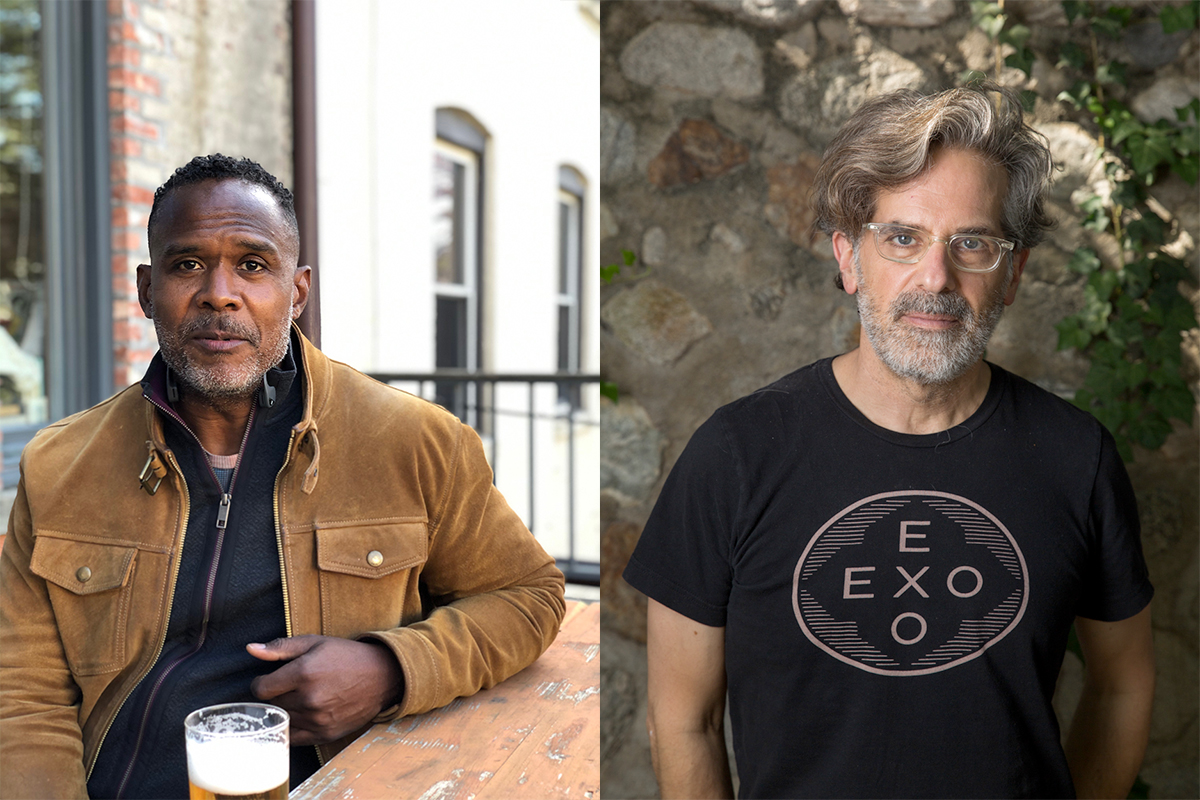 James Hannaham (left) and Jonathan Lethem pose for portraits. The authors spoke at an event at the Hammer Museum last month, where they discussed their writing insights and experiences. The event came on the heels of Hannaham's most recent book release, "Didn't Nobody Give a Shit About Carlotta." (From left to right: Courtesy of Issac Fitzgerald, Courtesy of Ian Byers-Gamber)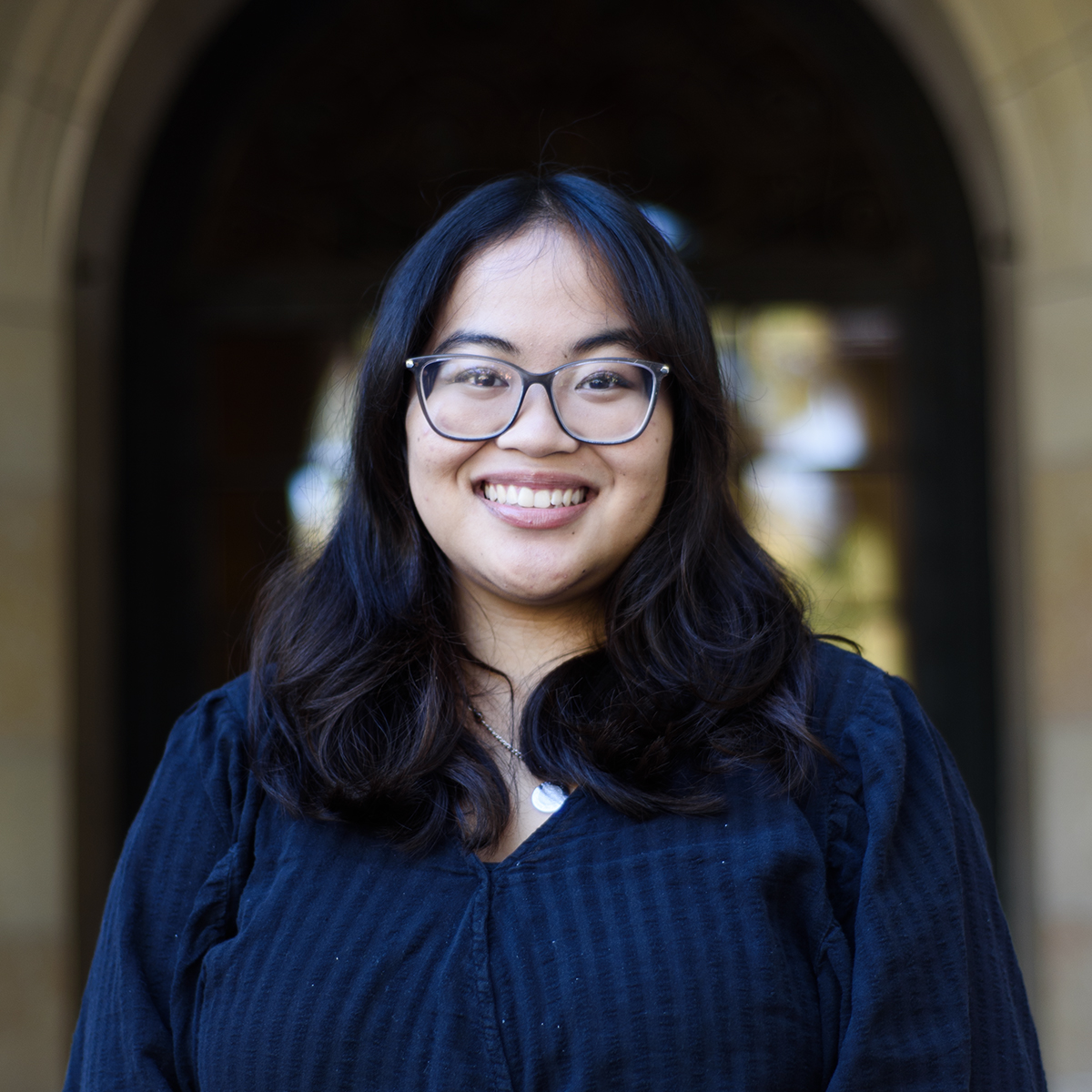 Brooklyn is more than just the literary common ground for authors James Hannaham and Jonathan Lethem.
At the end of last month, Hannaham and Lethem discussed their writing insights at the Hammer Museum. Hannaham, who is also a writing professor at the Pratt Institute, published "Didn't Nobody Give a Shit What Happened to Carlotta" in 2022. Set in 2015 Brooklyn, the fictional story follows an Afro-Latina transgender woman who is released from prison after being incarcerated in a men's facility for 20 years. As a Black gay man himself, Hannaham said he felt a responsibility to tell the story of someone whose identity also overlaps across different communities.
"I don't feel particularly separate from trans people," Hannaham said. "(They are) struggling for pretty much the same thing I am: to be free and to be who you are without people trying to stop you in these disturbing ways with violence and legislation. … (Carlotta) isn't just a character – there's an opportunity here for increased visibility on the part of a real trans person."
Hannaham said he was partially inspired by Ulysses from Homer's "Odyssey," drawing a parallel between Carlotta and the ancient Greek hero and their changed relationship with their homes after physical and mental transformations. He said writing from the perspective of a transgender person — in alternating first-person and third-person points of view — offers the story a different perspective than a cisgender person while also telling the stories of incarcerated trans women of color who disproportionately experience violence in the prison system.
Both "Carlotta" and Lethem's earlier novels, "Motherless Brooklyn" and "The Fortress of Solitude," take place in Brooklyn, where the setting functions as its own character. For Hannaham, Brooklyn serves as a particularly important feature in "Carlotta" because its protagonist has to learn to navigate the gentrified neighborhood which is markedly different from how she left it before her incarceration.
[Related: UCLA professor Harryette Mullen talks poetry themes ahead of Hammer Museum reading]
Hannaham said Carlotta and Brooklyn have parallel opposite experiences, where the borough becomes more affluent while Carlotta, as a former prisoner and a trans woman of color, becomes further marginalized by her identity. Lethem, who was raised in Brooklyn, said he finds it difficult to say exactly why he is so fascinated by the borough, but its characteristics of juxtaposition and creativity make for an interesting place to tell a story.
"Brooklyn is like a conundrum because it's a giant conflation of different spaces and realities, histories and legacies," Lethem said. "That nervous system quality that makes it really exciting and really confusing to think about is still alive in me. It recharges anytime I go back there."
Another quality shared by both authors is their use of humor in dealing with heavier topics. By examining "Carlotta," Lethem said he finds humorous writing goes hand in hand with serious subject matter, rejecting the notion that serious is equivalent to dry and unfeeling. For Hannaham, he said he approaches tougher narratives with a sense of humor in order to provide a full range of emotions for the reader. The crass and absurd nature of New Yorkers lends itself to a more unfiltered, human side to both characters and people, he said.
[Related: LA Literary Lore: Poet Rhiannon McGavin maintains LA roots while exploring new themes]
"I don't think that people without a sense of humor about their situation are primed to survive anything," Hannaham said. "If you can't see anything humorous about your situation, you probably don't have any perspective on it, and that is an important thing to provide as a storyteller."
Among other similarities, both authors started out as visual artists, which Lethem said guides his writing style and the process in which he writes. He said he compared his literary development style to painting elements and that he tends to focus on composition as opposed to strictly plot. These shared affinities and backgrounds are the foundation of their long-standing friendship, Lethem said.
Claudia Bestor, director of public programs for the Hammer Museum, said Lethem and Hannaham's unique chemistry and sense of humor lend themselves to engaging conversations surrounding literature. Referencing Hannaham's work specifically, Bestor said "Carlotta" is relevant not only because of how its protagonist navigates America's justice system but also because the general public is more aware of these issues than in the past.
"There has always been mistreatment of prisoners," Bestor said. "In this moment, we're all becoming much more aware of these topics. So it's our cultural awareness that's new, not the topic."
Looking forward, Hannaham said he hopes to continue telling stories that keep readers absorbed and questioning things they might have otherwise ignored. Having delved into several genres, including science fiction, detective stories and poetry, Lethem said he wants to continue exploring new forms of storytelling while challenging his own expectations of what constitutes good writing. He said his career gives him the privilege of attempting to tell new, inventive stories with the same wide-eyed approach as a novice writer embarking on their writing journey for the first time.
"I love it when artists in the latter part of their career start to write things that are unruly and impossible because now they can," Lethem said. "I'm hoping to just be free."
Lagrimas is the 2022-2023 lifestyle editor. She was previously an Arts contributor from 2021-2022. She is also a second-year communication and political science student from Temecula, California.
Lagrimas is the 2022-2023 lifestyle editor. She was previously an Arts contributor from 2021-2022. She is also a second-year communication and political science student from Temecula, California.