Sam Settles It: Judging inconsistencies in NCAA gymnastics challenge integrity of the sport
A gymnastics scorecard is pictured. Judging inconsistencies have become increasingly prevalent across the sport. (Shengfeng Chien/Daily Bruin senior staff)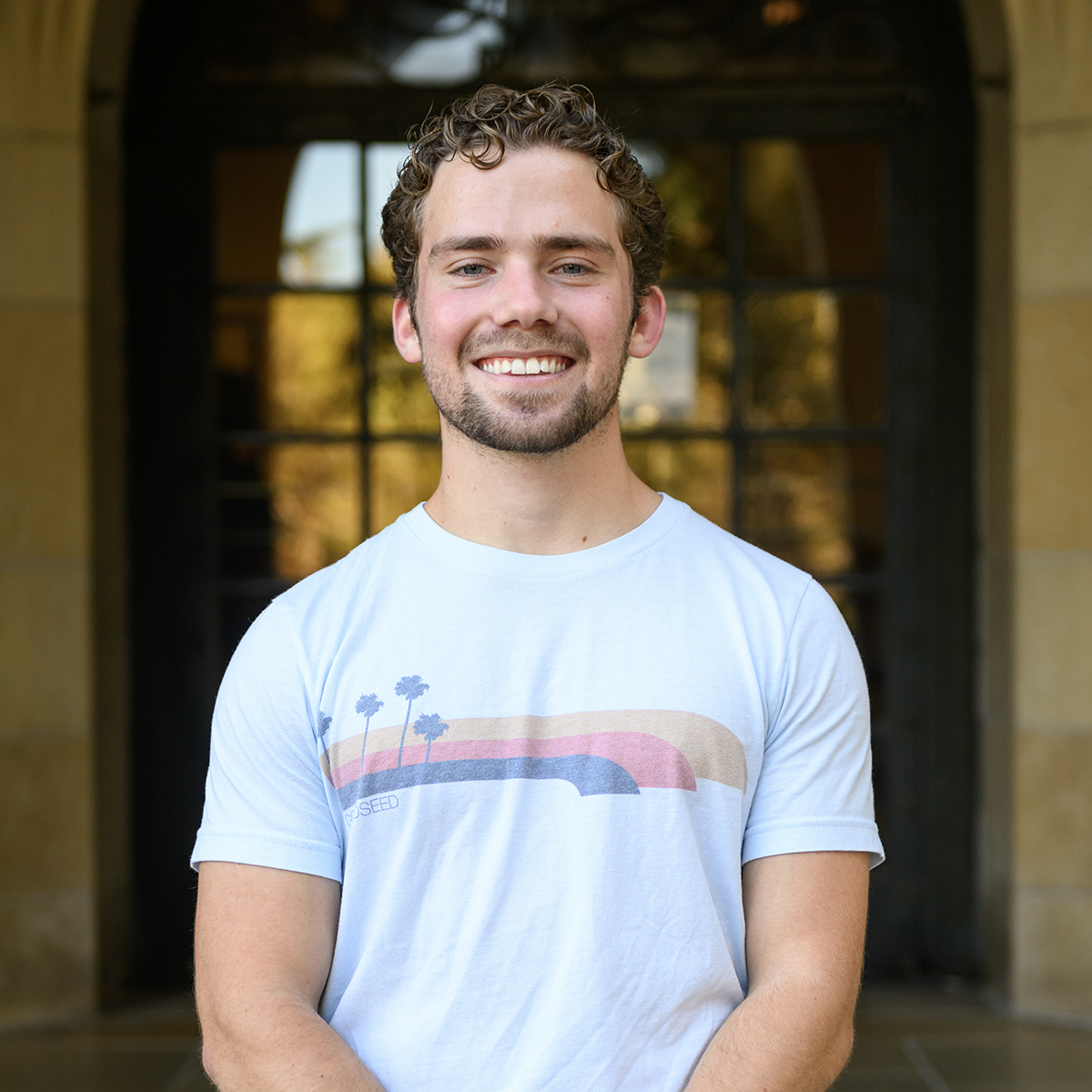 This post was updated Feb. 14 at 10:21 p.m.
NCAA gymnastics has a problem.
It's not a problem with talent, nor marketability or viewership. In fact, the sport has checked all those boxes and passed all those tests with flying colors. There isn't a faster-growing sport in the NCAA.
But collegiate gymnastics has a problem.
Judging inconsistencies across the sport have plagued what has otherwise been a rapid ascent for a sport where high-level competition was once thought to be confined to the Olympics. Scoring disparities across conferences and individual judges have left supposed objective rules in limbo.
In UCLA's meet Saturday, sophomore Jordan Chiles became the first Bruin to earn a perfect 10 this season. Freshman Selena Harris didn't mince words when it came to potential judging biases.
"Well it's about time," Harris said. "If we were in the SEC, we would have had a couple of 10s."
Harris may not be wrong, either.
SEC powerhouse Florida has already tallied nine perfect 10s on the season, with Trinity Thomas and Leanne Wong having each earned four across six meets. Chiles is tied with Wong for fourth in the all-around standings but holds five 9.975s to her name this season. Meanwhile, Thomas earned a perfect 10 last week on a routine that featured what should have been an obvious deduction on her dismount.
Conference inconsistencies may play a role in regular-season rankings, but their impact is mitigated in the postseason when the normal two-judge format is traded out for four judges at the NCAA regionals and six at the NCAA championships. With six judges scoring each routine and the top and bottom scores thrown out, biases are minimized.
However, perhaps a bigger issue that can't be solved by adding more judges is inconsistency across a judging panel.
The talk of the town in NCAA gymnastics has been significant judging splits, or instances in which one judge scores a routine one way and their counterpart comes up with a completely different score.
Florida gymnast Chloi Clark earned a 9.750/9.950 split on her vault last week. Her Yurchenko full, which has a start value of 9.950, featured a significant hop and somehow still earned a perfect score from one judge. Judges certainly make mistakes, but egregious errors to that extent jeopardize the integrity of the sport.
Meanwhile, Harris earned a 9.850/9.950 split on her floor routine in Utah two meets ago and last weekend was the recipient of an even more shocking split on floor. The first judge flipped her scorecard with a 9.950, while the second presented a score of 9.800 on the routine.
Chiles put it simply when asked what the second judge deducted for in Harris' routine.
"Their eyes," Chiles said.
The truth is, Harris' routine probably deserved closer to a 9.800 than a 9.950. Her chest position was low on her first two passes despite a pair of sticks and the judges could've taken a deduction for her leap series, too. But the 9.800 isn't the problem, the split is.
"What gets me, though, is how do you get a 9.800 and 9.950? The split doesn't make sense to me," Chiles said. "Because that's the second time it's happened."
Harris' score didn't match the way the rest of the meet was being scored, nor did it showcase two judges on the same page. When Chiles saw the 9.800 scorecard flipped, she was left scratching her head in confusion.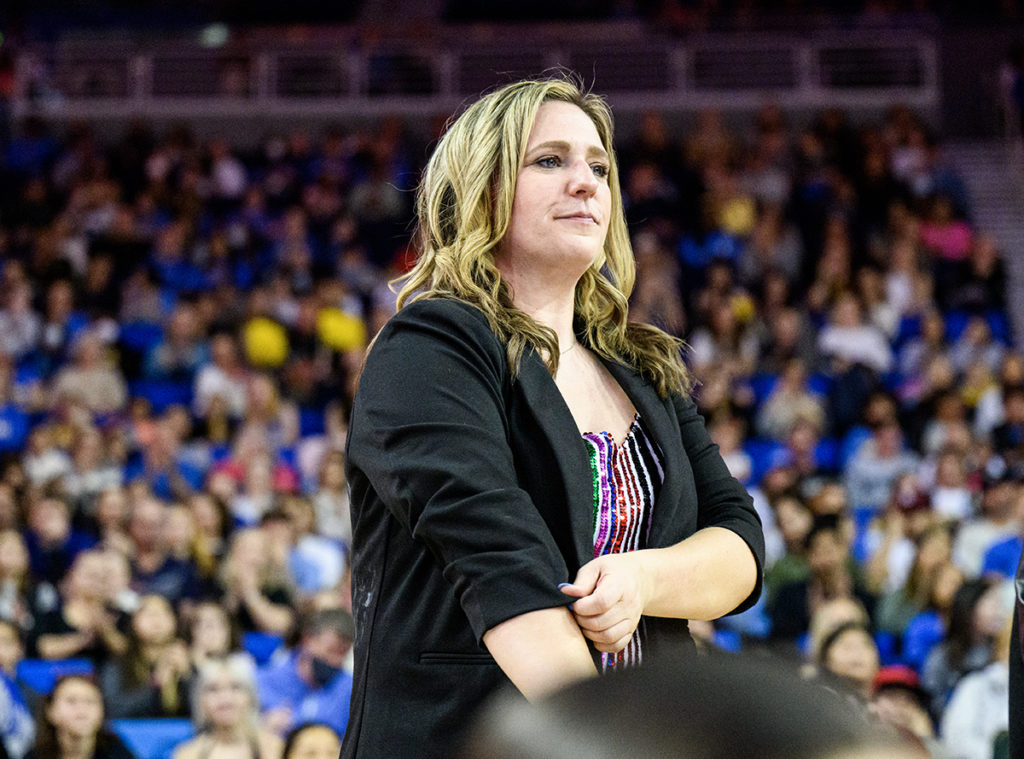 Coach Janelle McDonald said while she tries to stop her gymnasts from paying attention to scores, it's something she and her staff have to be cognizant of.
"As a coach, we try not to encourage our team to look too much at the scores or worry about it," McDonald said. "Judges are human and sometimes miss things. … Although we're not going to let it distract us from our goal and our job that we need to do, it's definitely something that we have to keep tabs on."
Yes, judging is subjective. But it's founded upon objective rules. A low chest position on a landing is a deduction; a non-stuck landing is a deduction; a form break is a deduction. Why do two judges see objective rules in such different ways?
One potential reason is that judges simply apply different rules to different gymnasts. Casual fans want to see their favorite Olympic gymnast get a perfect 10. ESPN wants to see Chiles, Auburn's Sunisa Lee or Oregon State's Jade Carey get a perfect 10.
Biases are inherent and evidently unavoidable, but consistent standards should be the foundation of a sport that is scored subjectively.
Another argument is that scoring inflation has run rampant across the sport. In 2010, the top teams in the country didn't even average a 197 across the regular season. In 2022, that number jumped to nearly a 198. Has the quality of gymnastics at the collegiate level improved? Probably. To the extent of a full-point difference? Unlikely.
Whatever the cause may be, NCAA gymnastics has a judging problem that needs to be addressed.
The solution may entail changing the process by which judges are selected or increasing the number of judges at regular-season meets, but that sort of overhaul may not be feasible in the short term.
Instead, new rules could be put into place to force judges to conference with each other when there are splits of at least one tenth. Replay review could even be on the table for bigger splits, although the negative effects of slowing down meets might outweigh its benefits.
In football, basketball and many other sports, referees regularly discuss calls that aren't clear-cut. The same standard should be instilled in NCAA gymnastics.
Collegiate gymnastics can't take the next step in its ascension until it figures out its inescapable judging inconsistencies.
Settleman is currently the Sports editor on the football, men's basketball and gymnastics beats. He was previously an assistant editor on the gymnastics, women's soccer, women's golf, men's water polo and women's water polo beats and a contributor on the gymnastics and women's water polo beats.
Settleman is currently the Sports editor on the football, men's basketball and gymnastics beats. He was previously an assistant editor on the gymnastics, women's soccer, women's golf, men's water polo and women's water polo beats and a contributor on the gymnastics and women's water polo beats.