The Quad: What happens when social media becomes 'candid,' how do users respond and change?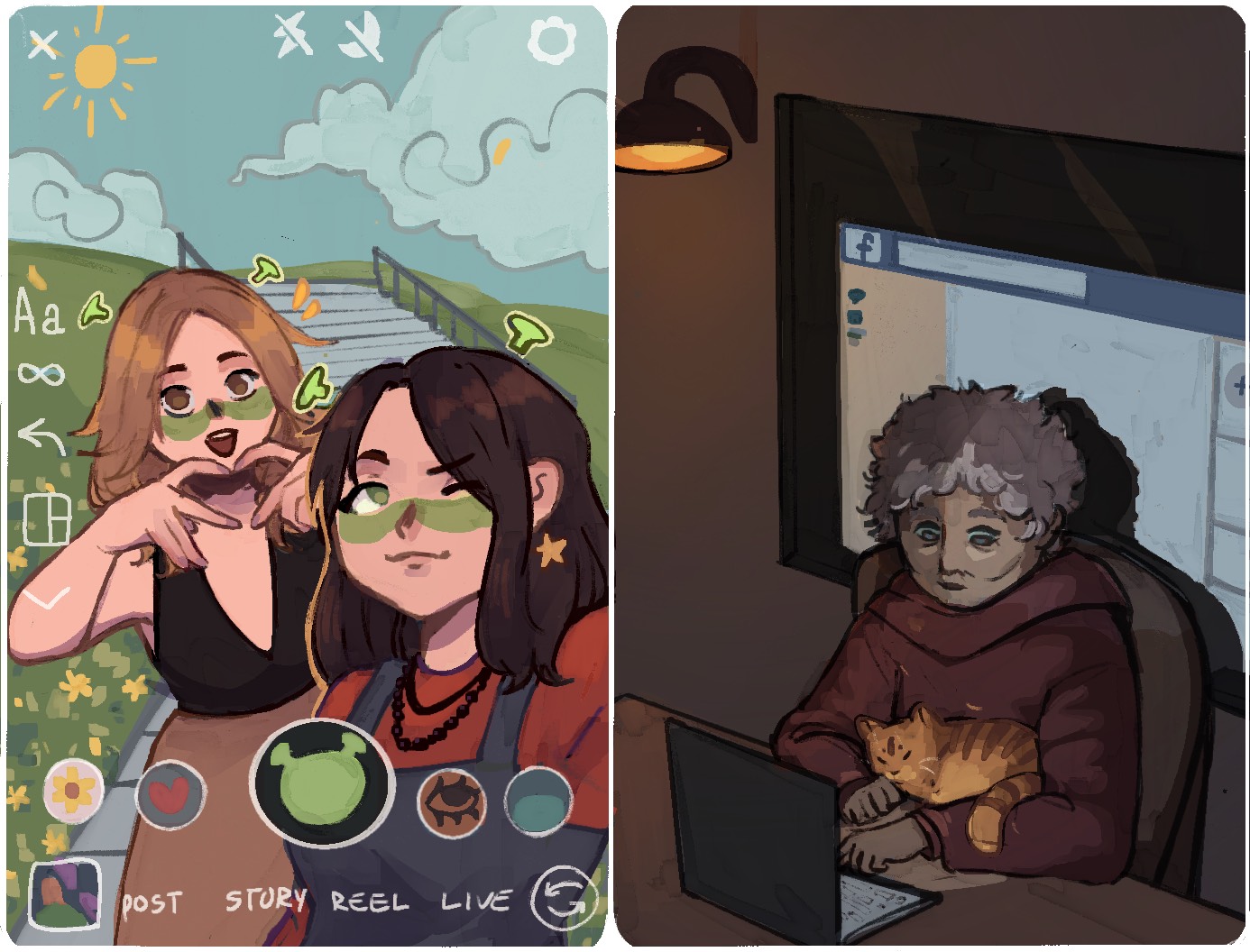 (Anna Richardson/Daily Bruin)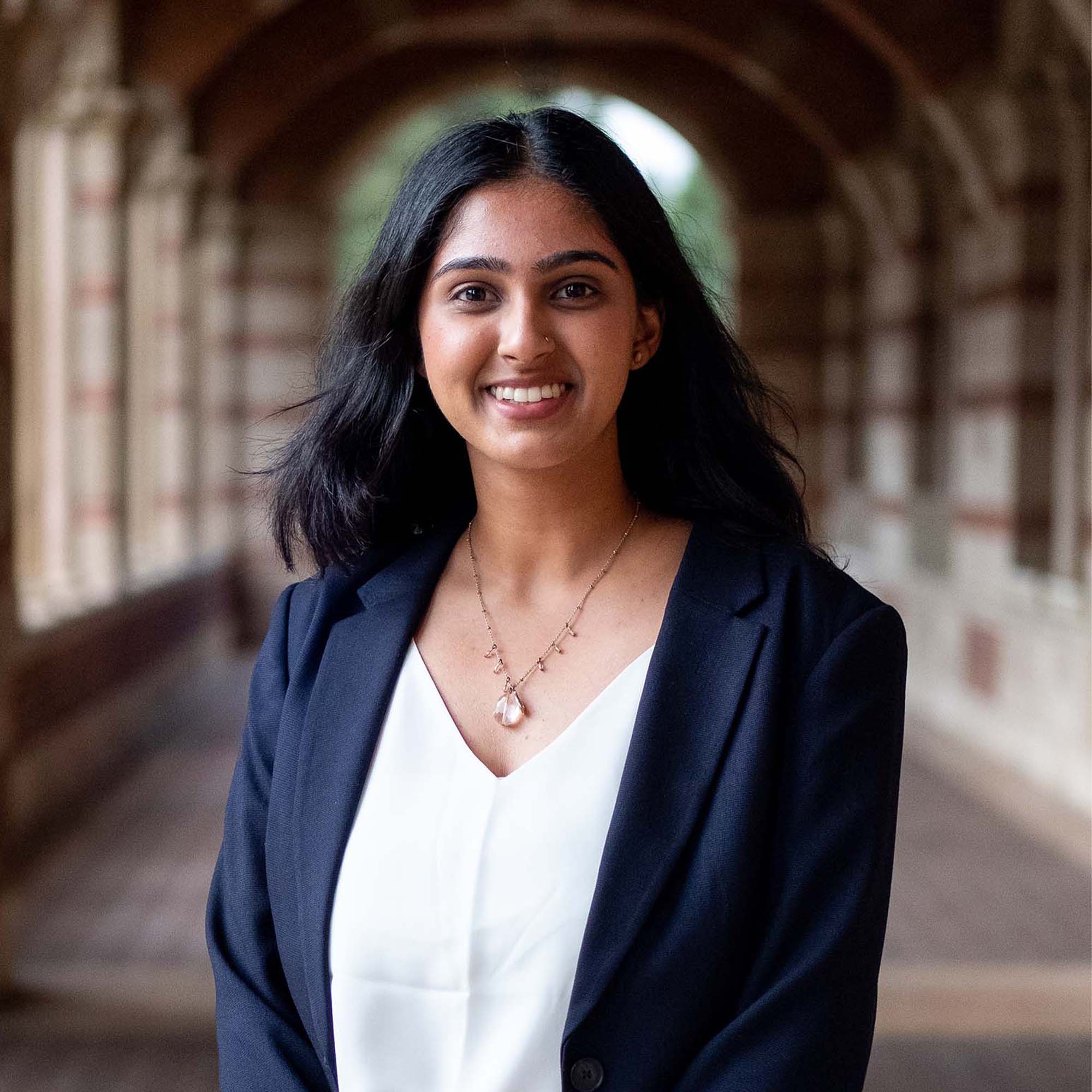 This post was updated Feb. 9 at 9:44 p.m.
As photo dumps and blurry candids begin to take the place of posed and filtered pictures, some Bruins may question what casual really means when it comes to social media.
The #makeInstagramcasualagain movement is more than a hashtag. It's a new generation's attempt to break down the platform's early trends, and it aims to foster a more natural online presence.
Jayden Tan, a second-year human biology and society student, said he uses Instagram primarily as casual entertainment but finds the platform useful to communicate with students and receive information. He added that he first became familiar with the effort to make Instagram more casual two summers ago but has heard it more frequently since then.
"I honestly like the casual, lighthearted vibe of Instagram. I feel like social media has come to a place where it's low-key just post whenever you want to," Tan said. "There's no need to feed into what you're expected to look like on your Instagram."
Tan added that casual posting doesn't always correspond with authenticity.
"I honestly feel like since we've made it this solidified movement, people are trying to be more casual and curating their posts to be more casual, which then is counterintuitive, because now we're curating feeds to make it fit a common theme," Tan said. "As much as it is starting to make it more casual, people subconsciously still think, 'Okay, this is how my Instagram should look.'"
Second-year microbiology, immunology and molecular genetics student Brooklyn Burgess said while social media has been a platform to meet new people and form new connections, it can also feed into negativity quickly.
"I see people posting with their big group of friends (and) I'm like, 'Oh, I wish I was doing really cool things like them,'" Burgess said. "And then, mostly my own content, I realized, doesn't seem as exciting as what I see in my feed."
Burgess added that there is a growing casual Instagram movement, which she credits to the growing awareness and benefits of being more genuine online.
"I guess with Instagram you can kind of … present yourself however you want, even if it's kind of stretching the truth about yourself," Burgess said. "I think now, though, it's been a growing trend to kind of be real and showing your genuine self online. I think maybe people have found that that gets more people to like you."
Facebook conducted internal research revealing that one-third of all teenage girls who use Instagram experienced increased feelings of depression and body dysmorphia when using the app, according to The Wall Street Journal.
Sociology professor Gabriel Rossman said in a written statement that young people seem to be particularly susceptible to some of the harmful effects of social media. Beyond anxiety and depression, some of these harmful effects are novel to the internet era, added Rossman in the statement.
"It also seems that social media is responsible for spreading what social scientists and historians call mass psychogenic illness and neurologists call functional disorders," Rossman said in the statement. "These are essentially imaginary but sincerely experienced syndromes that spread by a process of social imitation."
According to the American Academy of Family Physicians, mass psychogenic illnesses occur when individuals feel sick, despite there being no physical or environmental trigger behind the illness. Functional disorders refer to neurological symptoms that cannot be explained by a pre-existing medical condition or neurological diseases, according to Mayo Clinic.
Rossman added that the most relevant example of this phenomenon is a functional neurological disorder in which TikTok users developed tics as a result of frequently watching influencers with Tourette syndrome, according to The Wall Street Journal.
Amid research that details the harmful effects of social media and the turmoil of some social media platforms, such as Twitter's recent ownership change, some Bruins wonder what the future holds in the industry. Instagram engagement fell 30% in 2022 compared to the previous year, according to an annual report by Rival IQ.
Rossman said there is a natural cycle of social media platforms falling in and out of popularity because older platforms begin to be associated with older generations, users and trends.
"Just as Instagram replaced Facebook and Facebook replaced MySpace, maybe TikTok is replacing Instagram," Rossman said in the statement. "Nonetheless we see platforms replace one another, presumably because old platforms get associated with disfavored groups and so people bail. Believe it or not, Facebook was originally associated with college students."
For Tan, the answer lies in not worrying about the standards set by other people's judgments.
"I think perception is so harsh on social media that it really gets to you and then that feeds into how you act outside of social media," Tan said. "If people are just true to themselves in an unapologetic way on social media and outside of social media, their lives would be so much better."
Panchapakesan is the 2022-2023 assistant Quad editor. She is a third-year international development studies and statistics student. She was also a Quad contributor from 2020-2022.
Panchapakesan is the 2022-2023 assistant Quad editor. She is a third-year international development studies and statistics student. She was also a Quad contributor from 2020-2022.