Grammys 2023: Beyoncé breaks record for most awarded artist in history with 32nd win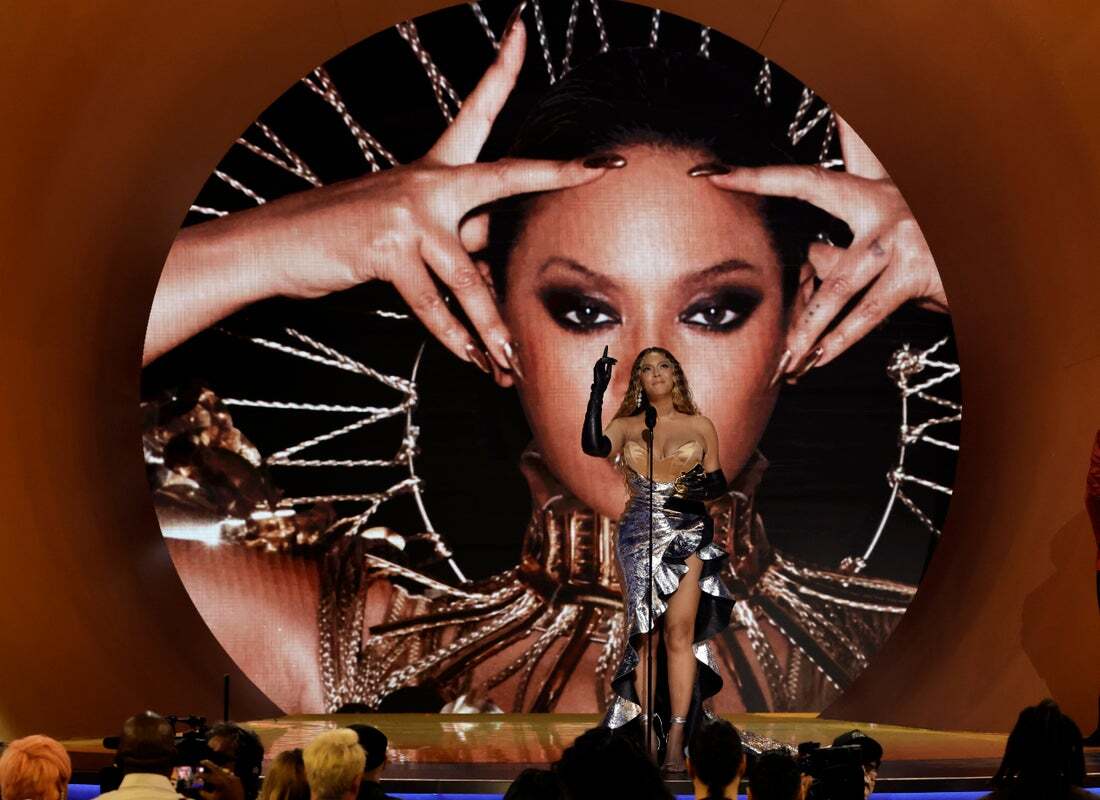 Beyoncé gives her acceptance speech after winning Best Dance/Electronic Music Album for "RENAISSANCE." This win solidified her status as the most awarded artist in Grammy history. (Courtesy of Getty Images for the Recording Academy)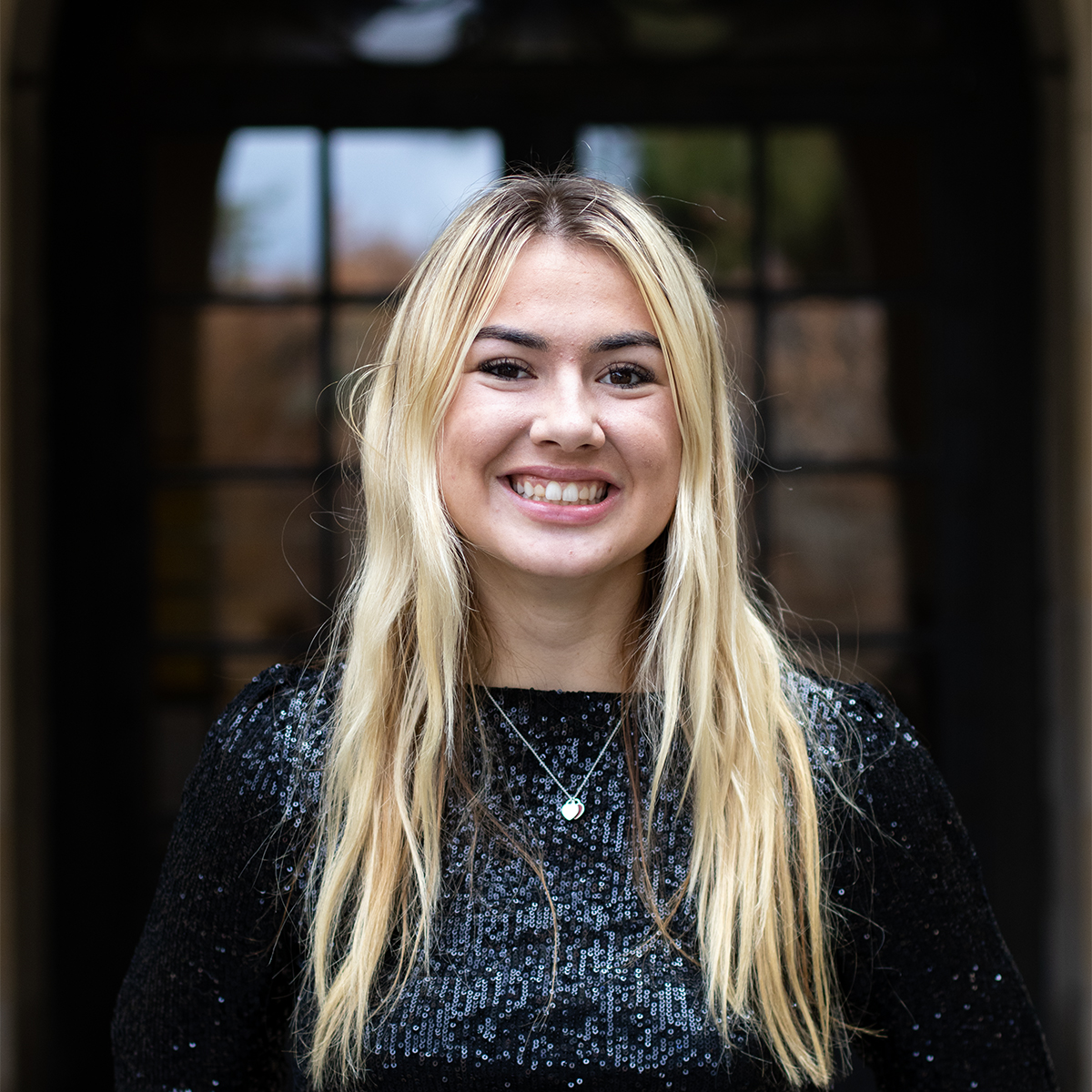 This post was updated Feb. 5 at 11:36 p.m.
This year's Grammy Awards was a dazzling night of achieving firsts and breaking records.
After last year's ceremony was relocated to Las Vegas, music's biggest night returned to Crypto.com Arena in Los Angeles. Hosted by comedian Trevor Noah for the third straight time, this year's awards were anyone's game, given no single artist swept all of their respective categories.
Kicking off the evening's performances, Bad Bunny grooved his way through the crowd before heading to the palm tree-filled main stage, singing "El Apagón" and "Después de la Playa." Later, the Puerto Rican rapper won Best Música Urbana Album for "Un Verano Sin Ti" — the first album from the Latin field to ever be nominated for Album Of The Year.
"This is really easy," Bad Bunny said. "I made this album with love and passion, and when you do things with love and passion, everything is easier."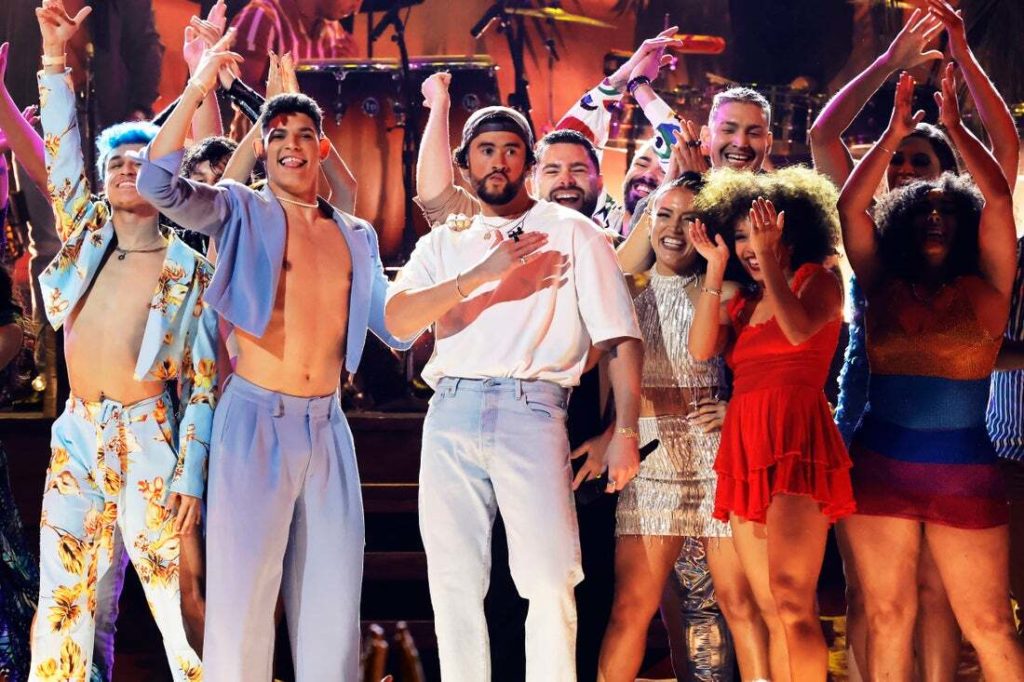 Confusion over nominated artist Beyoncé became a topic of conversation when newly anointed Emmy, Grammy, Oscar and Tony award recipient Viola Davis – who became the third Black woman to achieve EGOT status with a Grammy win earlier in the night – announced "CUFF IT" as the winner of Best R&B Song. When the record's collaborators received the award on Beyoncé's behalf, Noah claimed she was simply stuck in LA traffic.
However, the artist finally arrived in a glistening gold-and-silver gown to receive the award for Best Dance/Electronic Music Album for her summer album "RENAISSANCE." In record-breaking fashion, her four wins at this year's ceremony brought the artist's career total to 32, cementing Beyoncé as the most awarded musician in Grammy history.
Earlier, actor and comedian Billy Crystal took to the stage to introduce the tribute performance for MusiCares 2023 Persons Of The Year winners, Smokey Robinson and Berry Gordy – which included a Motown and soul medley by Stevie Wonder, Chris Stapleton and Robinson himself. Robinson stayed on stage to present Best Pop Duo/Group Performance, won by Sam Smith and Kim Petras for "Unholy" – making Petras the first openly transgender woman to win the category.
Before the shift in tone of the quieter In Memoriam performances by Kacey Musgraves, Quavo, Sheryl Crow, Bonnie Raitt and Mick Fleetwood – honoring Loretta Lynn, Takeoff and Christine Mcvie among others who died this past year – Kendrick Lamar took home Best Rap Album for "Mr. Morale & the Big Steppers," in his fourth consecutive nomination in the category.
"As artists, we're all entertainers," Lamar said. "We say things to provoke thoughts and feelings and emotions. Making this record, one of my toughest to make, allowed me to do that and share other people's experiences."
Merging music, visuals and narration, the latter half of the ceremony featured a multigenerational medley celebrating the 50th anniversary of hip-hop, or the August 1973 date when DJ Kool Herc introduced a new beat style widely credited as the birth of the genre. Prior to the performance, producer and rapper Dr. Dre spoke about fostering the next generation of artists in his acceptance speech for the inaugural Dr. Dre Global Impact Award.
In addition to other presenters outside the music world, including Dwayne Johnson and James Corden, first lady Jill Biden appeared in person at the ceremony to present two awards: the newly minted Song for Social Change Special Merit Award and Song Of The Year. The former was awarded to Shervin Hajipour for "Baraye" – regarded as the anthem of Iran's "Women, Life, Freedom" protest movement – while Raitt took home the latter for "Just Like That."
Following Steve Lacy's rock-infused live act, emotional speeches constituted the evening's penultimate categories with jazz singer Samara Joy winning Best New Artist and Lizzo taking home Record Of The Year for "About Damn Time." Accepting her fourth career Grammy win, Lizzo passionately expressed her gratitude for Beyoncé's impact in addition to narrating her own experiences about creating music that prioritizes positivity.
"In a world of darkness, I'd like to believe that not only can people do good, but we just are good," Lizzo said. "Anybody who feels misunderstood or on the outside looking in like I did, stay true to yourself because I promise you, you will find people, you will attract people in your life who believe in you and support you."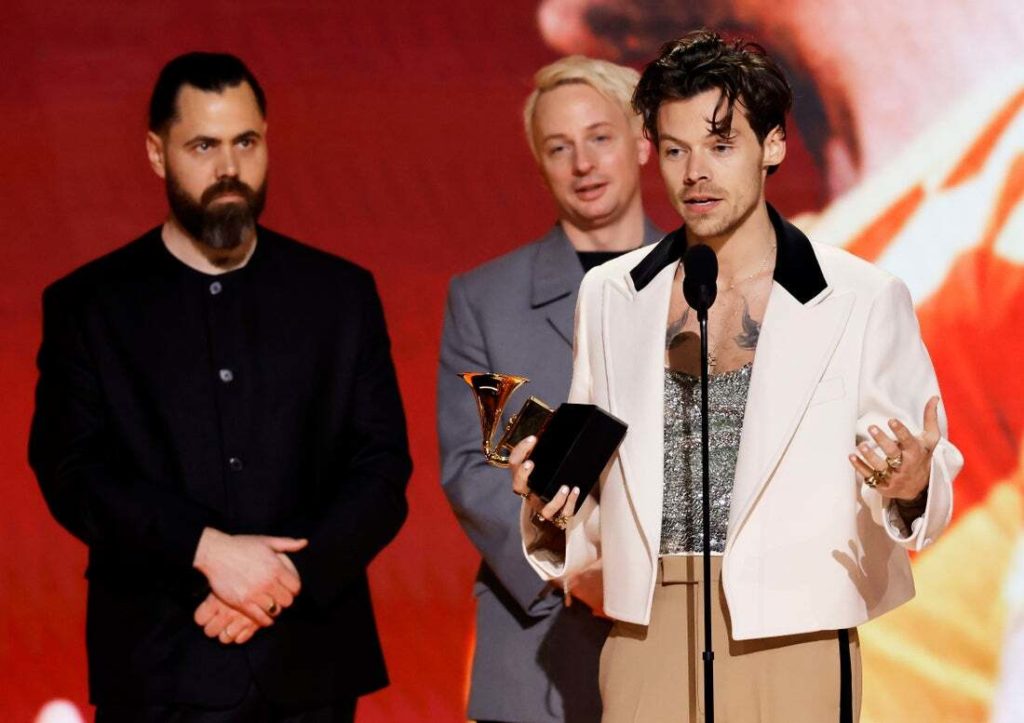 Winning the final award of the night, Harry Styles nabbed the top prize of Album Of The Year for his 2022 album, "Harry's House," which also earned him Best Pop Vocal Album at the ceremony's start. Afterward, the award show concluded with an outdoor performance from DJ Khaled, Jay-Z, John Legend, Lil Wayne and Rick Ross of nominated track "GOD DID."
And with the wins spread fairly evenly across the main categories' nominated artists, almost everyone ended the night in style.
Paxton is the 2022-2023 music | fine arts editor. She was previously an Arts contributor from 2021-2022. She is also a third-year psychobiology student from Morgan Hill, California.
Paxton is the 2022-2023 music | fine arts editor. She was previously an Arts contributor from 2021-2022. She is also a third-year psychobiology student from Morgan Hill, California.