Sundance 2023: Coming-of-age film 'The Starling Girl' explores nuances of adolescence, sexuality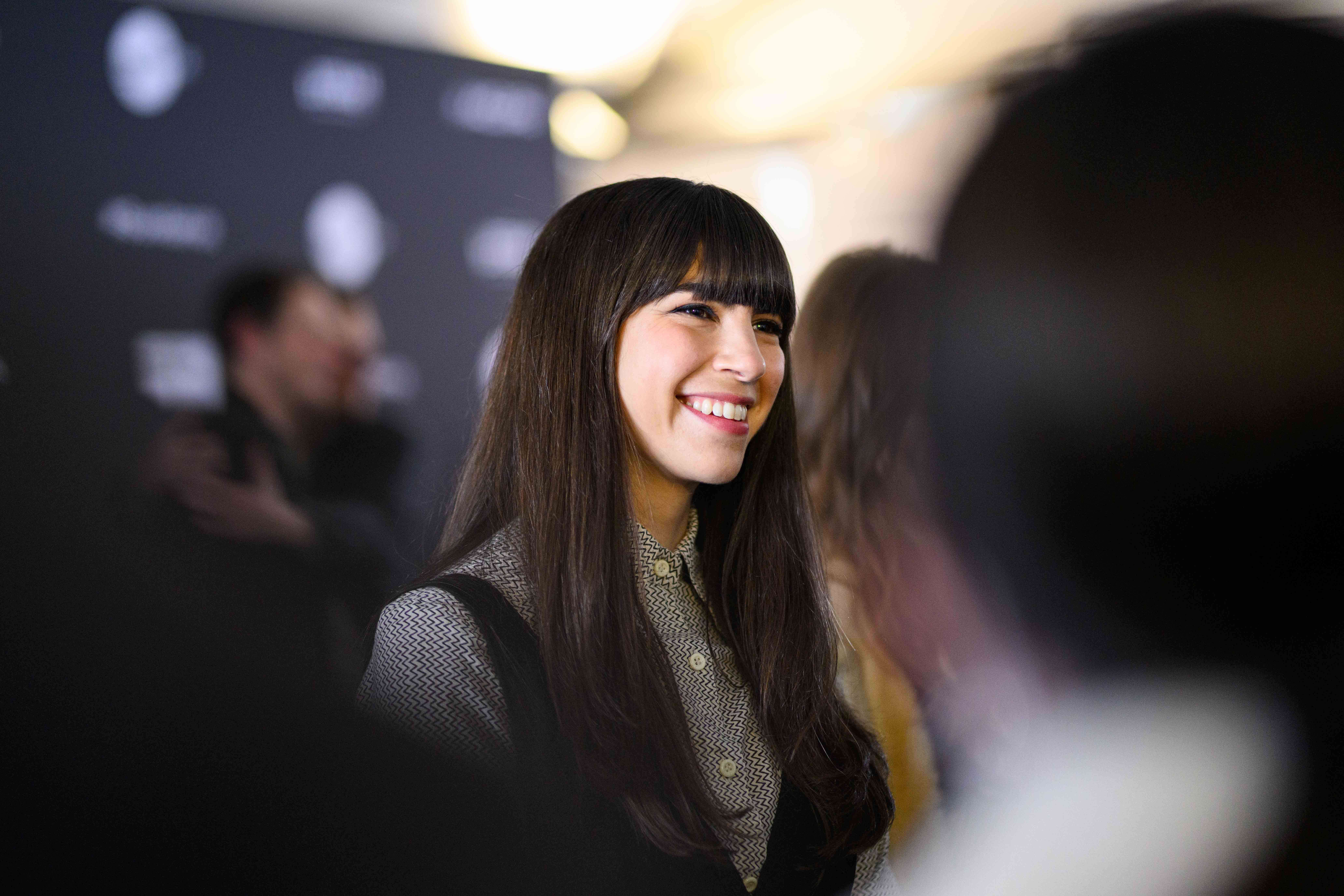 Laurel Parmet smiles off to the side. Her film "The Starling Girl" premiered in the U.S. Dramatic Competition at the 2023 Sundance Film Festival. (Joseph Jimenez/Assistant Photo editor)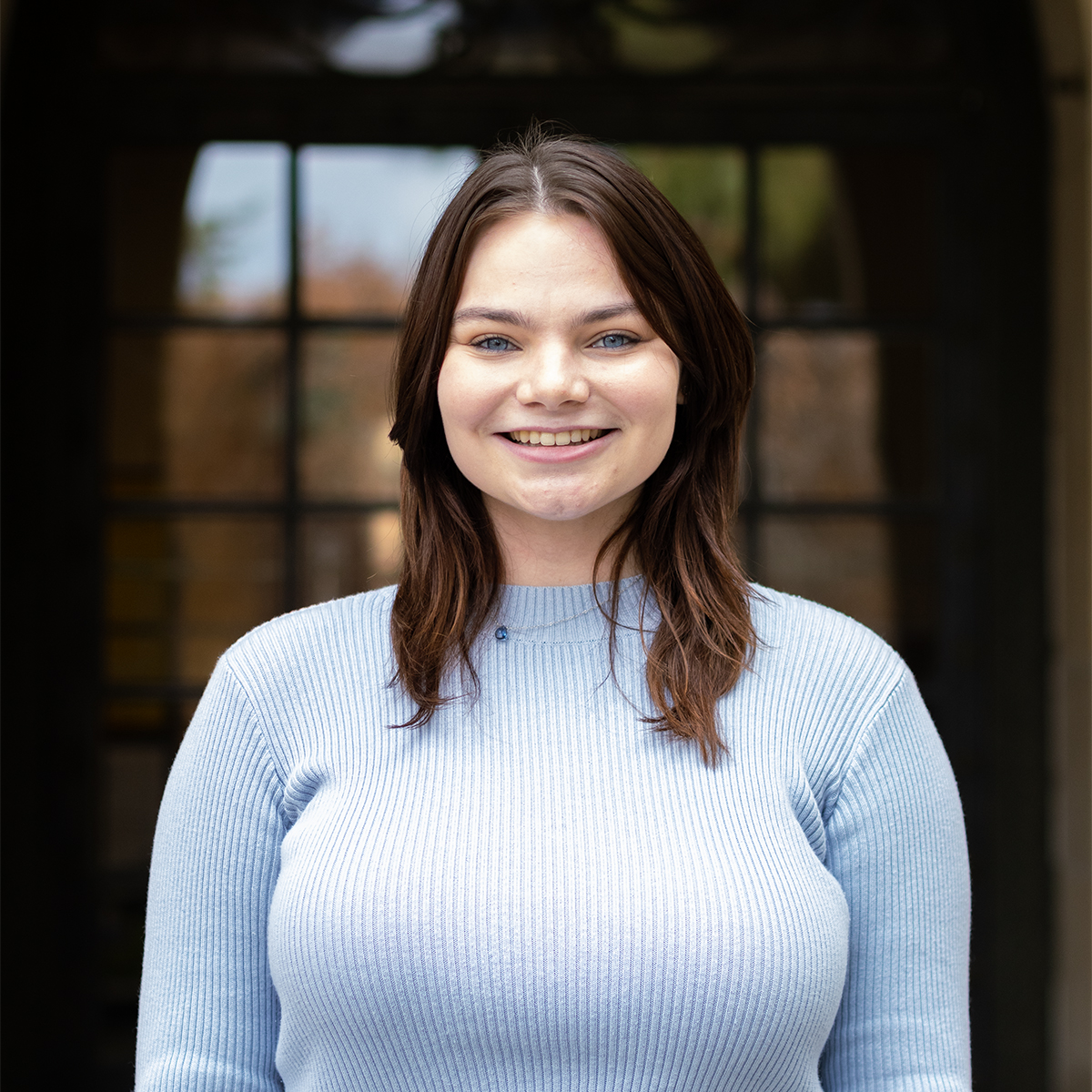 This post was updated Jan. 29 at 8:38 p.m.
"The Starling Girl" hits close to home for writer-director Laurel Parmet.
In her first feature film as a Sundance Institute Feature Film Program fellow, Parmet said she drew inspiration from her own experience dating an older man. "The Starling Girl," which premiered at the Sundance Film Festival in the U.S. Dramatic Competition category, centers around 17-year-old Jem Starling (Eliza Scanlen) as she comes to a crossroad with her fundamentalist Christian church group in rural Kentucky and her relationship with her youth pastor Owen (Lewis Pullman). Parmet said she met with women from a fundamentalist church in Oklahoma while doing research for another project and learned they shared universal attitudes toward their sexuality.
"I really saturated my head with that world, and then bringing my own experiences into it felt pretty easy," Parmet said. "It was hard at first to reflect, but one of my favorite things about filmmaking is to draw from my own experiences. It feels very cathartic, and I learn a lot about myself in the process."
[Related: Sundance 2022: Q&A: Lena Dunham talks sexual liberation, female sexuality in new film 'Sharp Stick']
After interacting with these women, Parmet said she chose to revisit her past relationship with an older man within the extreme environment of the rural religious group. She said she wanted the film to speak to how women grow up experiencing shame for exploring their sexuality and seeking validation from men. Scanlen said she strongly identified with the portrayal of how women are solely viewed as sexual beings when they start maturing in their adolescent years.
"I remember distinctly growing up – the moment when you come out of childhood and you begin to understand that women become objects of desire," Scanlen said. "I found that I felt quite angry that I wasn't in control of that. I think Jem feels a similar way when her mom urges her to start courting. She feels an instinctive resistance to that. I definitely relate to her in that way."
For Scanlen, Jem is a character audiences have never seen before in a film about isolated communities because of her fiery spirit and how it intertwines with the movie's themes. She said Jem is a young woman on a journey toward self-discovery, as her passion and creativity are stifled by the pressures she faces from her family and her church's values. However, Jem is able to give in to her repressed desires when she strikes up a relationship with Owen, Scanlen said.
Pullman said his character Owen initially believes his newfound worshipping practices from his service trip in Puerto Rico are not wholeheartedly accepted by their church group. But Jem's open and understanding nature is what brings her and Owen together, Pullman said. While their connection is frowned upon for many reasons, there are other members whose actions are not approved by the community. Pullman said this is but one example of learning not to judge people too harshly and realizing all humans are flawed.
"There's all this gray area, and so I hope that they (audiences) can remain aware that of the human experience, everyone can fail and can do (horrible) things," Pullman said. "Those things shouldn't necessarily define them, and people can change and learn, and it's going to be messy, and it's going to be muddy. But (I hope audiences) keep an open mind and just keep the empathy alive."
One character who finds abiding by the church's values difficult is Misty Taylor, played by Jessamine Burgum. She said Misty particularly struggles with living up to her community's expectations of perfection. Despite Misty's circumstances trapping her in this narrow ideal she has to uphold, Burgum said her character reclaims her power, hopefully evoking empathy in audiences.
While his character forces his daughter Jem to adhere to the church's organization, Jimmi Simpson, who plays Paul Starling, said both characters share a strong discomfort with their community's ways. After a poignant breakthrough in which Jem sees how following in her father's footsteps would lead her to a life of inner turmoil, Paul and Jem come to an understanding as his daughter forges her own path, he added.
"(I can relate to) the reinvention of oneself to fit a standard, to be a good human, a contributing human," Simpson said. "Sometimes, you really truly must separate yourself from what everyone's expecting of you and listen to your heart and that experience."
[Related: Sundance 2022: 'Honk For Jesus, Save Your Soul' reflects alumnus' relationship with church culture]
Ultimately, "The Starling Girl" is Parmet's nuanced and empathetic interpretation of the complexities of a woman's inner life, namely her sexuality, Burgum said. Although the underlying theme of the movie is political, Parmet said her filmography does not intentionally aim to inform viewers, as she instead sets out to create morally ambiguous characters. But if she is able to tell a compelling, dramatic story that both entertains and educates, she gladly welcomes it, she said.
"I hope audiences see themselves in the characters," Parmet said. "It's a specific community that is different from how a lot of people grew up, but there's a lot that we have in common. … There's a lot that is political about this movie, but at the end of the day, it's a movie and I want people to go along for the ride and go on the highs and lows."
Jones is the 2022-2023 Arts editor. She was previously an Arts staff writer from 2021-2022. She is a fourth-year psychology student from Las Vegas.
Jones is the 2022-2023 Arts editor. She was previously an Arts staff writer from 2021-2022. She is a fourth-year psychology student from Las Vegas.