LA City Council to expand tenant protections with expected start in February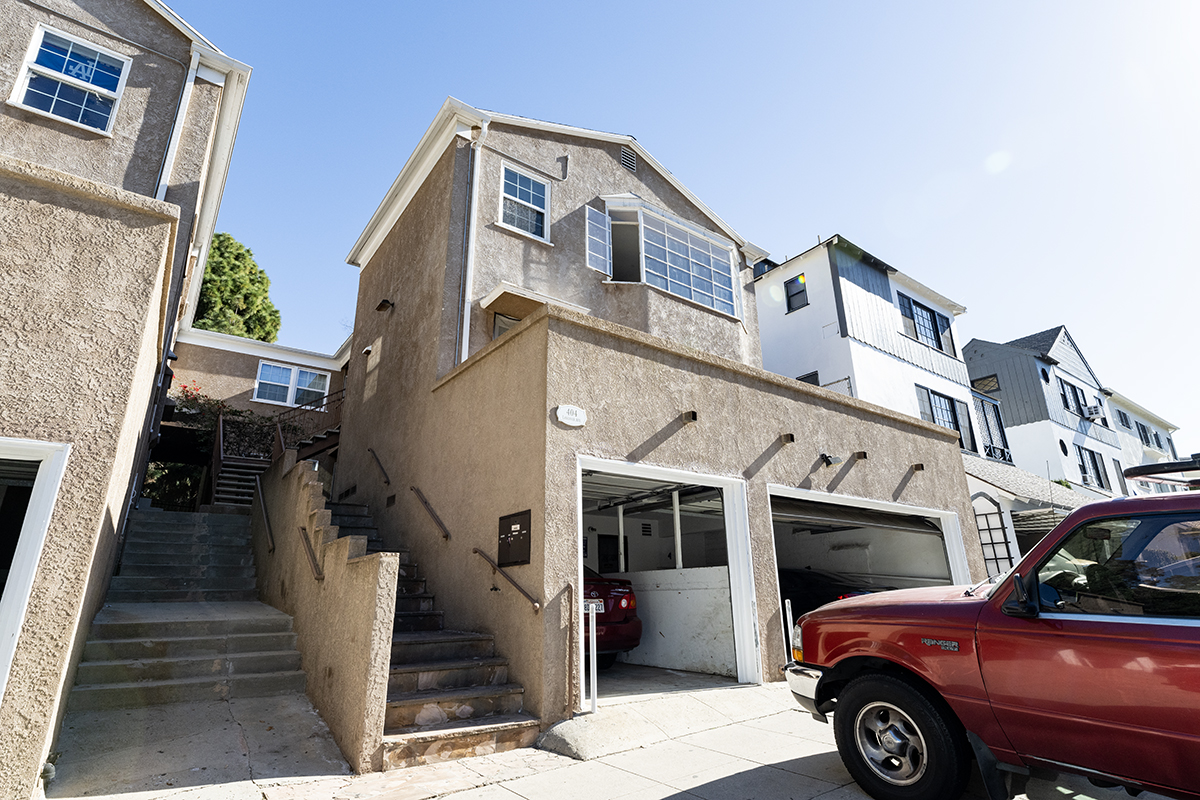 Housing in Westwood, Los Angeles, pictured. The LA City Council recently unanimously voted to expand tenant protections aimed at protecting renters from "just-cause" evictions and being priced out of their housing. (Ethan Manafi/Daily Bruin staff)
The Los Angeles City Council unanimously voted Jan. 20 to expand tenant protections aimed at keeping renters in their homes, following the conclusion of its pandemic-era regulations at the end of the month.
Earlier this month, the LA City Council extended its eviction moratorium until Jan. 31, allowing many landlords in LA to resume evicting tenants starting in February. Moratoriums across the country reduced evictions by half, particularly in Los Angeles, according to Economic Roundtable, a nonprofit research group. Although the council allowed the moratorium to end Jan. 31, the Board of Supervisors voted Tuesday to extend the measure until the end of March for the entire county.
Before the ordinance passed, 76% of multi family rental units in LA were protected from excessive rent increases and arbitrary evictions. However, those protections don't extend to the over 400,000 units built from 1979 onward, after the city implemented its rent control system, said LA housing department representative Anna Ortega in Friday's meeting.
The new ordinance further helps renters across the city by expanding their protections. Landlords will have to provide relocation assistance to tenants priced out by rising rent and those evicted for no-fault reasons during their leasing period. This means a landlord will need a justified reason to evict, such as being behind on rent, breaking the terms of their lease or other reasons specified by the ordinance.
Under the ordinance, tenants will also be given more leeway in paying their rent because they will only qualify for eviction if more than a fair market value of rent is owed, which is currently set by the United States Department of Housing and Urban Development at $1,747 for a one-bedroom and $2,222 for a two-bedroom dwelling. Therefore, those who fall slightly short on rent or pay a day late would not qualify for eviction, Councilmember Bob Blumenfield added at the meeting.
The protections passed after an extensive public comment period, in which many Angelenos advocated for tenant protection rights and landlords urged the city to remove protections without creating new ones.
Some expressed concern for landlords who cannot afford to not receive rent payments for any longer, while others argued the protections will disincentivize affordable housing creation.
Councilmember Monica Rodriguez said at the meeting this ordinance offers the possibility that small mom-and-pop landlords could be bought out by corporate entities.
"We have a responsibility to have a policy that strikes a balance for all members in the city of Los Angeles," Rodriguez said.
After members debated Friday, the council compromised, allowing the protections to kick in at the end of a tenant's first lease or six months after they move in – whichever comes first.
The councilmembers discussed the possible impacts of the timeline, and some noted the housing department's findings that 80,000 units would not gain immediate protections if they began after a year or the end of the first lease. Councilmember Marqueece Harris-Dawson added at the meeting that the just-cause protections will also not apply for the first six months of a lease under the council's compromise.
"We're essentially saying we are giving our power … to those corporate landlords," Councilmember Hugo Soto-Martinez said at the meeting. "They have profited off working people … landlords and developers have an outsized power in this city."
However, Councilmember Blumenfield expressed concern over how immediate protections would affect landlords using short-term leases. Although the council debated the start date, he said their common focus is on preserving tenants' rights and preventing homelessness.
The ordinance awaits Mayor Karen Bass' signature, but protections are expected to start at the beginning of February.
"In order to confront this crisis, we must continue to get people housed but we also must stop people from becoming homeless in the first place," Bass said in a statement Friday. "I look forward to signing this measure and continuing to work with members of the City Council to bring our unhoused neighbors inside."