Students, professors comment on creation of American Indian studies department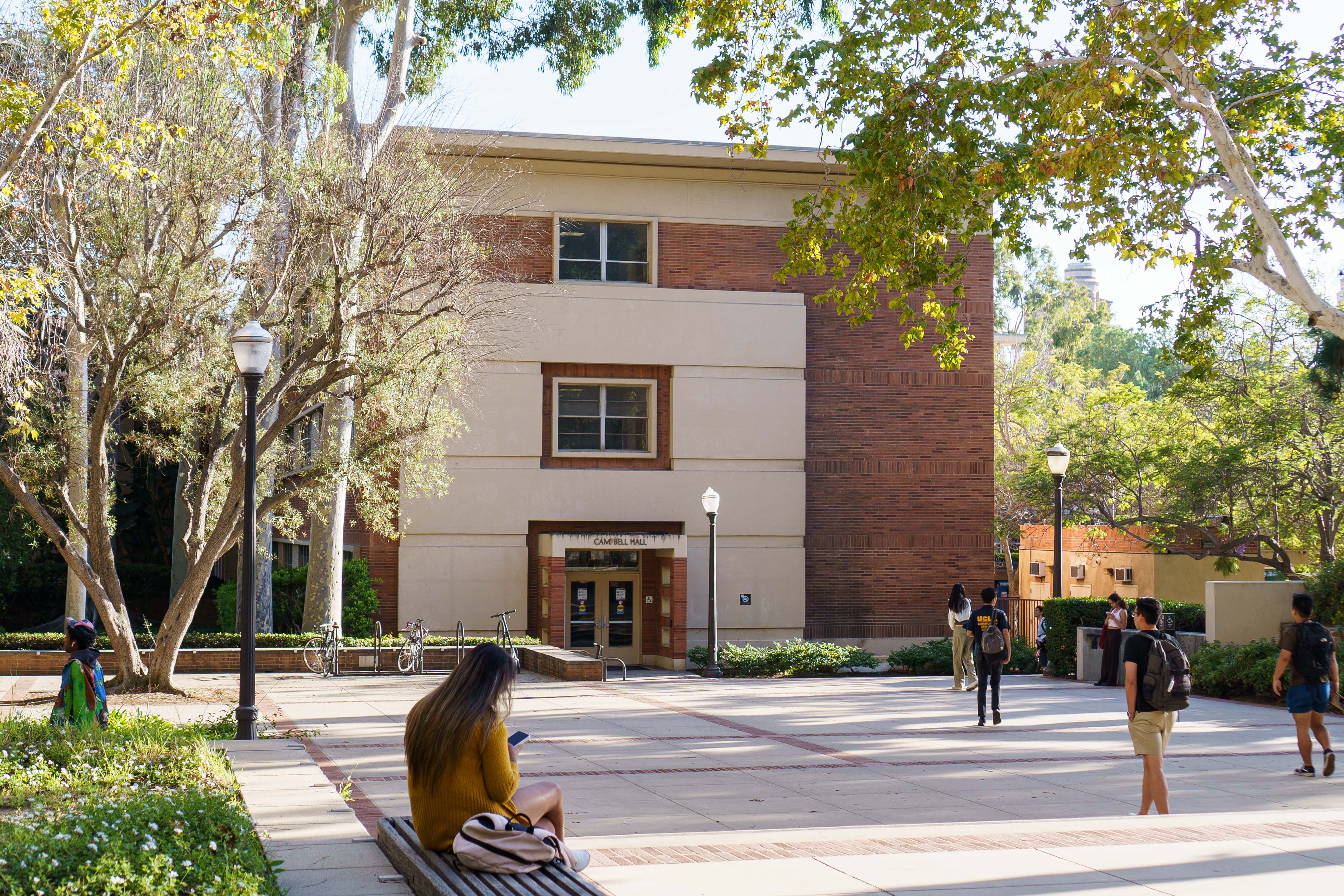 The American Indian Studies program, housed in Campbell Hall (pictured), will transition to a full department after a vote by the UCLA Academic Senate in November. (Joseph Lee/Daily Bruin)
This post was updated Jan. 25 at 1:26 p.m.
Members of the UCLA Academic Senate voted in November to establish an American Indian studies department, making it the last ethnic studies center to departmentalize and dismantle its interdepartmental program.
Other ethnic studies programs previously achieved full departmental status, but the American Indian studies program had retained its interdepartmental structure because of the barriers posed by Academic Senate policy.
In an emailed statement, professor Paul Kroskrity, the interim chair of the Department of American Indian Studies, said the UCLA Academic Senate typically evaluates the number of students majoring or minoring in a particular subject to calculate the need and viability for departmentalization. Creating a department took longer for American Indian studies than other ethnic studies disciplines because the discipline has some of the fewest students, he added.
In an interview, Kroskrity said the growth of Native American and Indigenous studies at UCLA has been stunted by its interdepartmental structure, which means the department has had to hire other departments' faculty to teach American Indian studies courses. As a result, the program often catered to the needs of other departments and had difficulty hiring those at the heart of the discipline, he said.
As a result of the change, the department can now further improve its curriculum and increase student resources such as course offerings, spaces for engagement with course content and research experiences, he said.
"We probably will be adding as many as five positions over the next five years or so," he said. "This will expand the topics that we talk about, the different kinds of fields that are represented in American Indian studies."
The senate's move works well with the University of California's Native Opportunity Plan, which covers tuition for students from federally recognized tribes in an effort to increase Native American student enrollment. A former faculty member has also offered to provide funds for Native American students who are not from federally recognized tribes in California as a result of the American Indian studies departmentalization, Kroskrity added.
"One of our former faculty on this campus is a travel chairman of the Graton Rancheria, and he's also offered to provide funding for all the students that are not from federally recognized tribes in California," he said.
Camryn Redmond, a second-year economics student minoring in American Indian studies, said the departmentalization has been a long time coming.
She added that having Native American Studies courses taught by Native professors is necessary for the field.
"Especially with it being American Indian studies, you'd think that we would have more Native professors, but right now that's not the reality," she said.
Mishuana Goeman, a professor and former chair of the program, said in an emailed statement that departmentalization was a necessary step for UCLA to continue supporting the Native American Studies program, which ranks in the top 10% in the country.
"As the field grows, we knew we must … actualize in ways that are important and responding to American Indian and Indigenous communities," she said in the emailed statement.
Redmond said she thinks departmentalization will help students in the department feel more represented.
"I think the students see this and other recent developments in favor of American Indian Studies as a very positive and affirming sign," Kroskrity said in the emailed statement. "They expect changes for the better."