California university faculty discuss recent drops in community college enrollment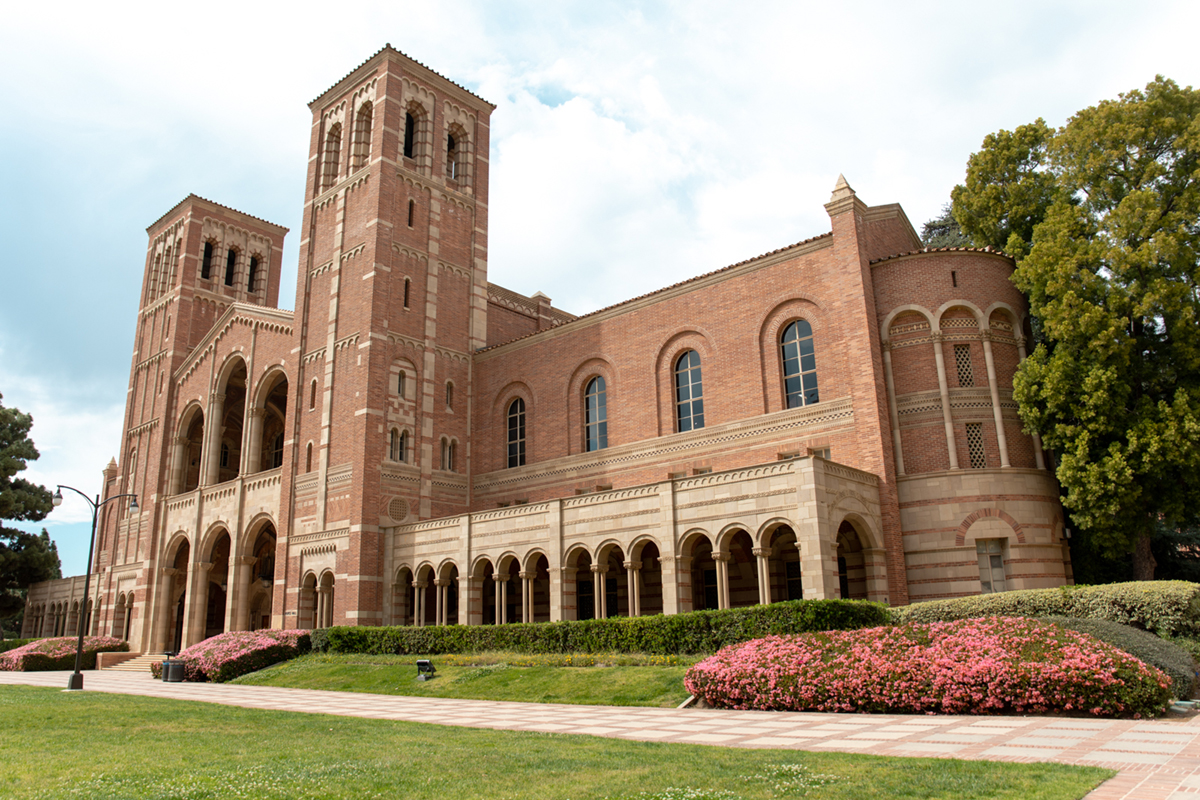 Royce Hall is pictured. Following the COVID-19 pandemic and its financial difficulties, California community colleges have seen decreased enrollment as individuals focus on earnings rather than education. (Daily Bruin file photo)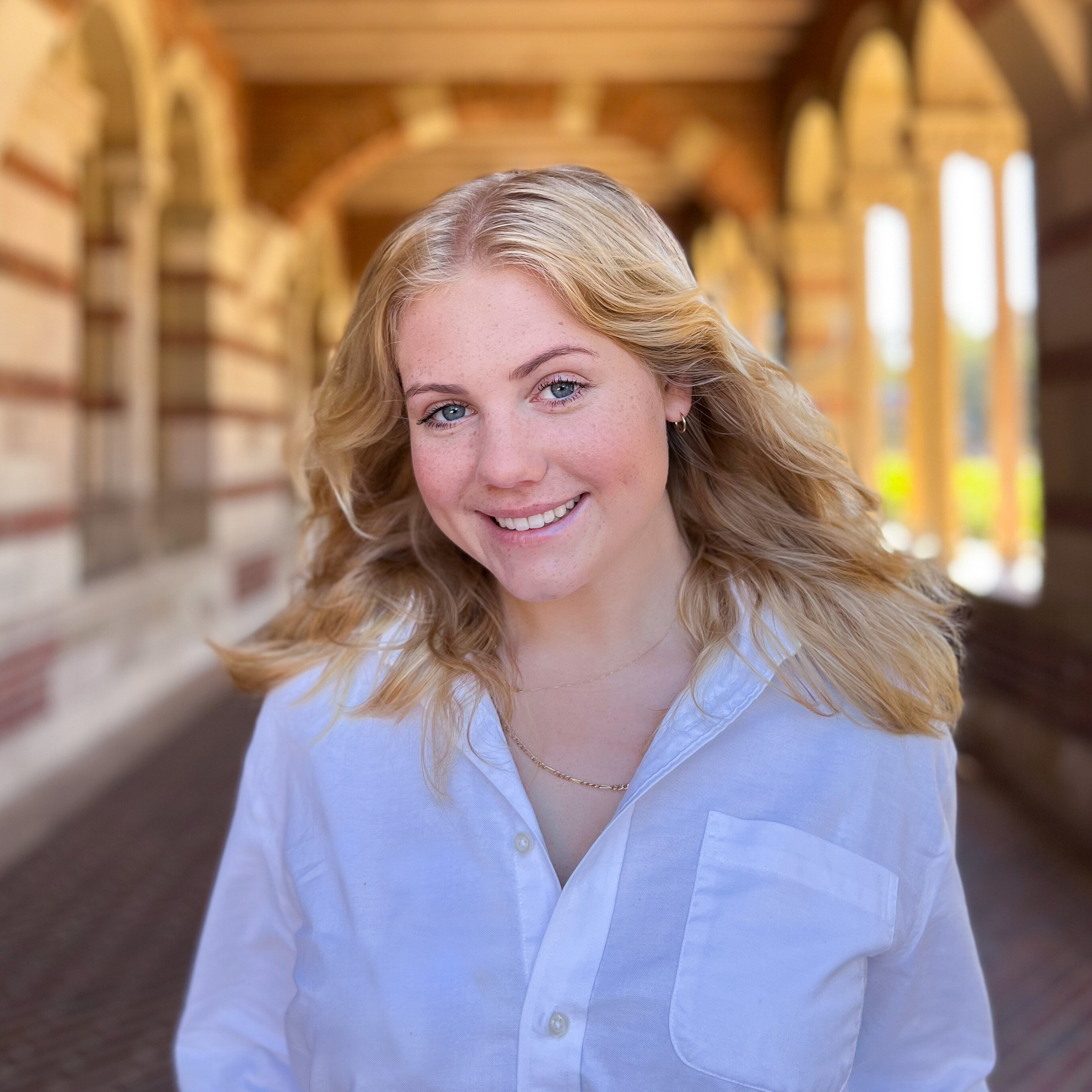 This post was updated Jan. 11 at 12:40 a.m.
Prospective students, especially those with dependents, are beginning to wonder whether reading poetry and doing geometry is worth quitting their job, said Luke Wood, chief diversity officer at San Diego State University.
Wood, who is also the vice president for student affairs and campus diversity at SDSU, said this weighing of options is one way people are starting to question the value of pursuing higher education.
Within the first 18 months of the COVID-19 pandemic – which began to shut down much of the United States in March 2020 – California community college total enrollment decreased by 14%, according to a report from the UC Davis Wheelhouse report, a research center that focuses on California community colleges. The decline in enrollment rates disproportionately affected Native American and Black men, who saw a 26% and 24% decrease respectively, Wood said. Latinx and Filipino students' enrollment is also down, he added.
Student groups with the largest enrollment declines were also those disproportionately affected by the pandemic through higher rates of infection, death and unemployment, as well as housing and food insecurity, Wood said.
Gary Clark, interim vice provost for enrollment management and executive director of undergraduate admissions at UCLA, said that given the current strength of the job market, potential students are opting for well-paid jobs to support themselves and their families to recover from the adverse financial impacts of the pandemic.
Michal Kurlaender, a professor of education at UC Davis, said that despite the current high wages in typically low-wage industries, earning potential will eventually stagnate. Ultimately, postsecondary school is vital for financial security for individuals and their families because of its ability to increase income opportunities and decrease dependence on welfare, she added.
"The real reason we push students to get a college degree is because their longer-term employment viability and earnings trajectory is much greater," Kurlaender said.
Community colleges primarily offer vocational and technical training, General Educational Development degrees for immigrants, and adult education, Kurlaender said. They also provide the ability for students to later transfer to a four-year institution, she added, with around two-thirds of community college students pursuing a bachelor's degree.
Most community college students are older, employed, caring for dependents and have other responsibilities aside from school, and they are more likely to experience food and housing insecurity, transportation concerns and employment barriers, Wood said.
However, these institutions are not equipped with the services to support the students they have, Wood said.
"If you have an institution that serves these students but doesn't have childcare, doesn't have food and housing resources, has classes and services that operate during normal hours and doesn't have hours to serve evenings or weekends, … you have an institution that is well designed to serve the students they don't have," Wood said.
Additionally, between 2025 and 2029, there is expected to be a national loss of 400,000 students enrolling in postsecondary institutions, Wood said. This is because individuals had fewer children during the 2008 Great Recession because of the high cost of raising families, so that generation is inevitably smaller, he added.
Each year, the UC commits to enroll at least one new transfer student for every two new freshmen, Clark said, adding that UCLA has always surpassed this ratio. Currently, declines in community college enrollment impact the number of applicants rather than official student enrollment, he also said.
Community college transfer students significantly improve the undergraduate campus experience with their presence at UCLA, Clark said.
"They have a great deal of ability, diverse backgrounds and experiences, and I think that it enriches the experience for all of our undergraduates both in and outside of the classroom," Clark said.
As declines in enrollment continue, community colleges should invest in additional contract training, better serve their adult population and consider consolidating schools, he said. Doing so would help them better compete with four-year universities that are increasing outreach efforts and financial aid, which will exacerbate community college enrollment drops, he added.
To increase student enrollment, community colleges will have to continue developing creative solutions such as offering fully asynchronous classes, partnering with high schools to offer dual enrollment courses and partnering with industries to offer more tailored career training, Kurlaender said.
However, the institutions that serve the most marginalized students are often underfunded, harming their ability to address student needs and make reforms, Kurlaender said. Community colleges received large amounts of federal and state relief aid during the pandemic, but this money will eventually run out, Wood said.
More broadly, community colleges must better support their students by increasing student advisors and access to services for mental health, tutoring and economic crisis response, Wood said.
"(This strategy) basically doesn't leave students to their own devices, but really helps to support them in that transition, which is especially important for first-generation students who overwhelmingly populate our community colleges," he added.
Illustrated by the decrease in enrollment rates, the changing attitudes around the value of a bachelor's degree are sparking a broader conversation in higher education right now, Clark said, though the value of higher education extends beyond job training to equip students with critical thinking, data analysis, written and verbal communication and interpersonal skills.
"Higher education is not just preparing you for the workforce, but preparing you for life as a lifelong learner," Clark said.