'Invincible – The Musical' gives 'Romeo and Juliet' a name that smells as sweet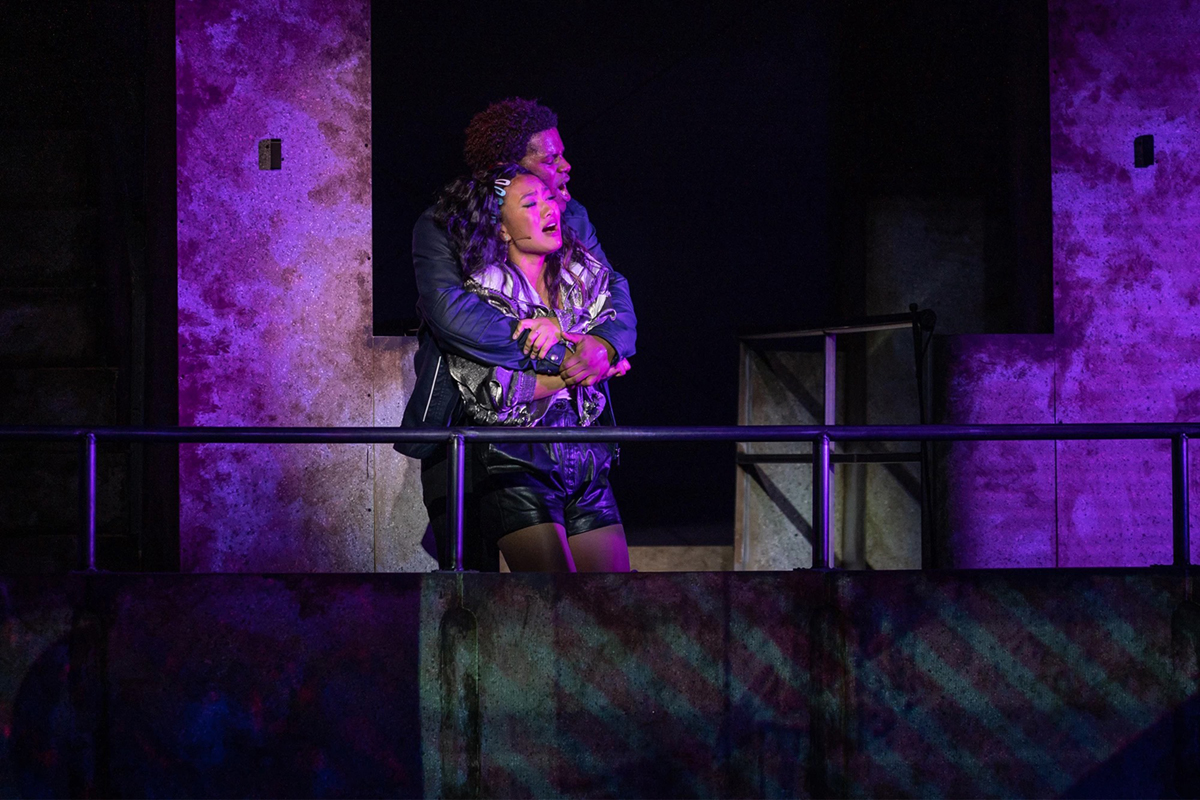 Kay Sibal and Khamary Rose play Juliet and Romeo in "Invincible – The Musical." The musical adaptation of Shakespeare's "Romeo and Juliet" will run until Dec. 18 at The Wallis Annenberg Center for the Performing Arts. (Courtesy of Jamie Pham Photography)
"Invincible – The Musical,"
Nov. 26 - Dec. 18 
Wallis Annenberg Center for the Performing Arts
$39-125
"Invincible – The Musical" is hitting audiences with its best shot at a reimagined Romeo and Juliet.
Running through Dec. 18, "Invincible" has made its global debut at the Wallis Annenberg Center for the Performing Arts. The contemporary take on the Shakespeare play features songs from rock 'n' roll musicians Pat Benatar and Neil Giraldo, along with modernized characters and conflicts. Among the lead cast members is UCLA alumnus Kay Sibal, who stars as Juliet. Sibal said she was first introduced to the musical during her final year at UCLA when she was a member of the ensemble in an industry reading for the show.
"Aesthetically, it's rock 'n' roll because we use the music of Pat Benatar," Sibal said. "She was this '80s rock 'n' roll icon, and so much of the design and so much of everything is driven by that rock 'n' roll aesthetic, as opposed to a Shakespearean Veronian aesthetic."
Related: 'Driver's Seat' challenges conventional portrayals of queerness, mental health
Alumnus and ensemble member Gillian Bozajian said most of Benatar's well-known '80s hits have been rearranged and orchestrated to fit the story. She said the production team changed the tempo and other musical elements to make songs such as "Heartbreaker" and "Love Is A Battlefield" better connect with the emotions of Romeo and Juliet. Alumnus Kelsey Lee Smith, a member of the ensemble as well as an understudy for both Juliet and Benvolio, said Benatar and Giraldo wrote new songs specifically for the show, including "Brave," which is performed near the finale.
In addition, Smith said the musical also provides a new perspective on the 16th-century play. For example, Smith said Benvolio is now a nonbinary character and the language is a mix between Shakespearean and modern vernacular. The musical explores more of the characters' backstories and everyday lives, she said, allowing audiences to better connect with their struggles.
"Telling the story (of 'Romeo and Juliet') through this modernized version, but still having the roots of Shakespeare has given a whole different perspective on the story," Smith said. "It really humanizes these characters, and it makes you connect with them on a deeper level than you would reading this eloquent fancy language of Shakespeare."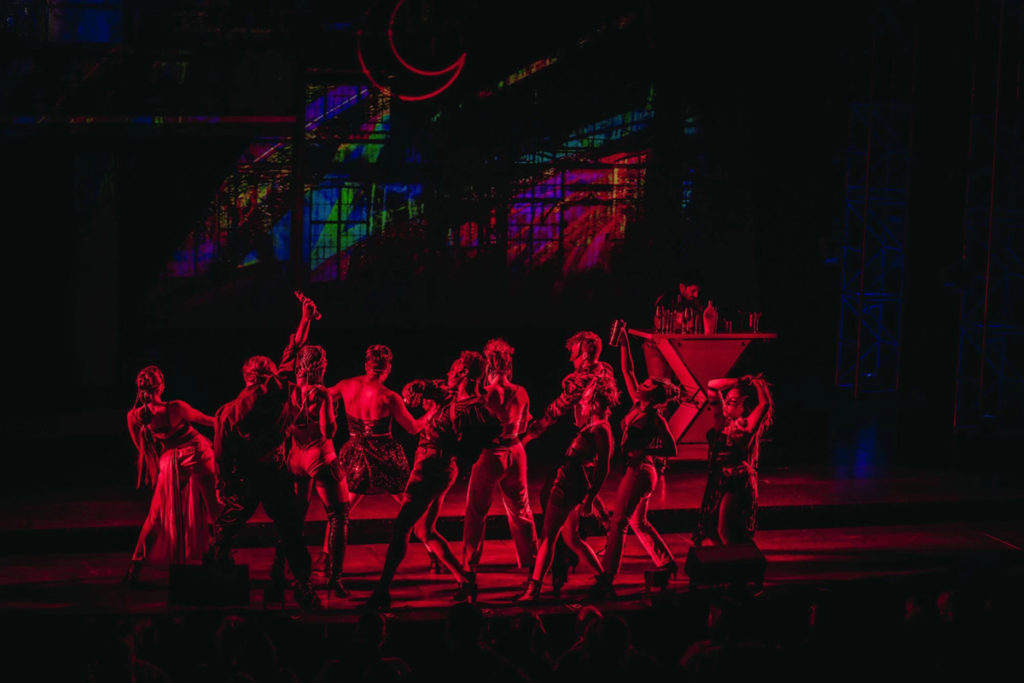 Another contemporary aspect of the play includes a new representation of Juliet, Sibal said. In "Invincible," she said Juliet has more agency and is more responsible for the decisions that drive the plot forward compared to the original play. To prepare for the role, Sibal said she spoke to Benatar about the personal meaning behind her various songs and watched her performances from the '80s. She added that this preparation allowed her to portray an empowered and feminist Juliet, who is also an embodiment of Benatar herself.
Apart from the rock music and contemporary characters, Sibal said the musical also provides opportunities for representation to aspiring performers from all different backgrounds. She said one of the reasons she decided to pursue musical theater was because she wanted to see more Asian Americans and people of color in lead roles, such as Juliet. She said she hopes her role in "Invincible" inspires young performers to pursue careers in the industry, especially those who have felt marginalized.
"Outside looking in, I'm excited to see Juliet played by somebody who looks like me, and especially a version of Juliet that's just so powerful," Sibal said. "Not only is it empowering for me to be given this role, and for me to step into the shoes of somebody who is seen as a lead and has agency, … but I'm excited for the rest of the world to see Juliet looking like me."
Related: Alumni discuss performing in musical production 'Marry Me A Little'
For Sibal, she said this story of Romeo and Juliet does not feel as fantastical and removed from reality as the original. She said it captures the intense feelings of love and resistance that so many face in today's world and hopes that audiences can connect with that. Ultimately, the most realistic aspects of the show come from the entire cast working together to make Romeo and Juliet's world come to life, she said.
"Everybody in the show has to find a way to make this seemingly fictional story seem very realistic," Sibal said. "In the world we live in today, there are a lot of really intense, emotional, passionate things that happen. The story of 'Romeo and Juliet' is really not as fictional or fantastical as I originally thought it to be."