UCLA launches initiative to study hate with help of $3M donation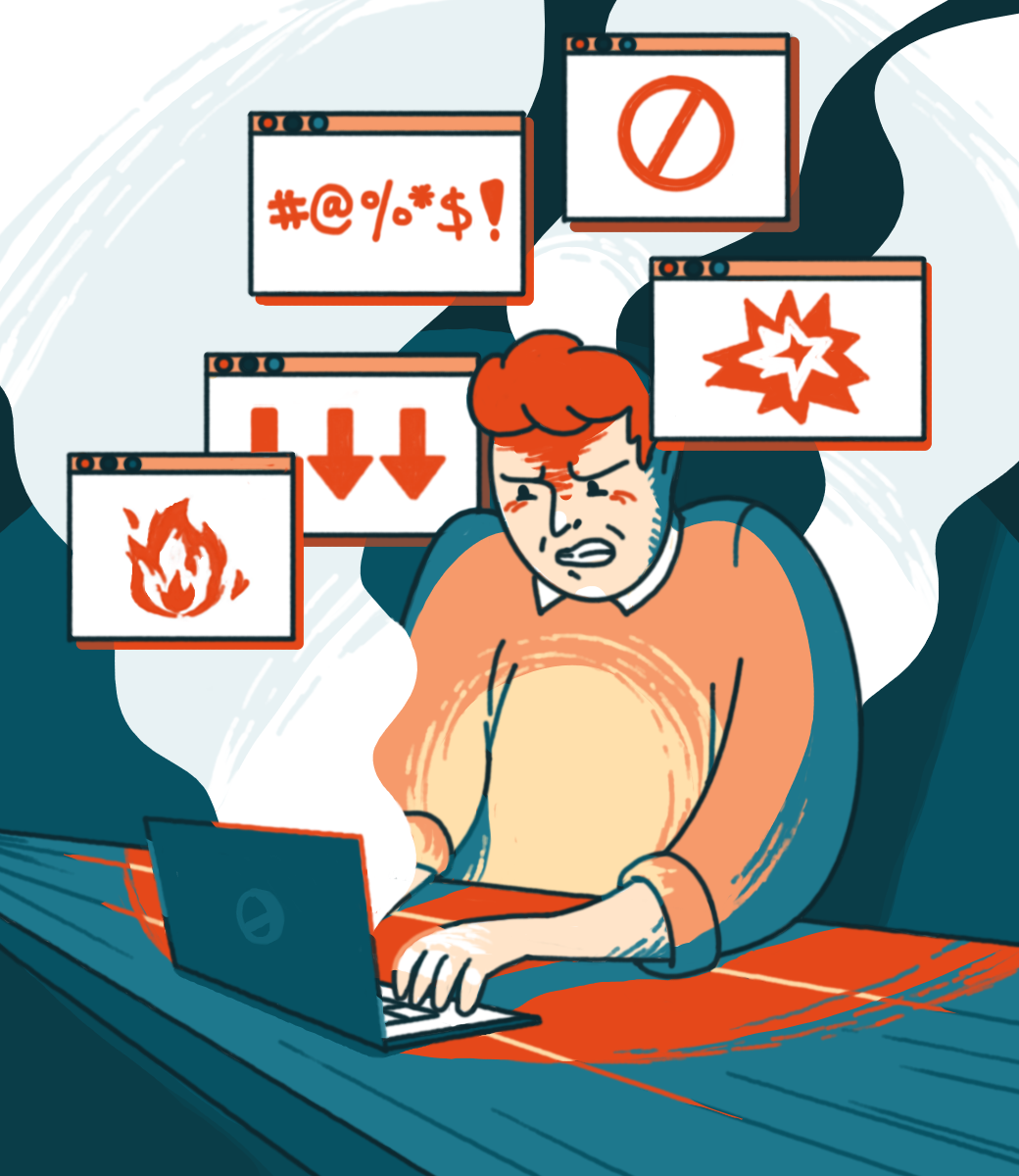 (By Megan Wu/Daily Bruin)
UCLA has launched a new three-year initiative to understand how hate manifests, whom it harms and how to minimize its effects.
An anonymous donation of $3 million will help fund 23 upcoming projects in which researchers will examine racial discrimination, political extremism, and the influence of artificial intelligence on bias, among other hate-related topics. One project, titled "The Racial Violence of Suicide: Decolonizing Suicide Prevention for Black Youth," plans to advance justice on and off campus by reducing mental health disparities, according to the project's website.
Jocelyn Meza, an assistant professor-in-residence in the Department of Psychiatry and Biobehavioral Sciences, said the initiative is centering marginalized communities that have historically been neglected in research studies.
"Hate is the different systemic and biased ways in which suicide prevention has not improved to save the lives of Black and brown youth," she said. "I think (this study) is important because we haven't addressed how hate has impacted the way that we think about, the way that we assess, and the way that we treat suicide."
The research will be a springboard for developing responsive mental health interventions for people of color, especially at UCLA, Meza added.
Mario Mendez, a behavioral neurologist at UCLA Health, will analyze how hate is generated in participants with healthy brains and those with brain disease. By understanding how hate manifests, researchers can target the feelings of dehumanization it brings about, Mendez said.
Some scholars in the initiative are also studying how hate manifests through social challenges.
Howard Padwa, a health services and qualitative researcher for UCLA's Integrated Substance Abuse Programs, is leading a project to study hate directed at unhoused people. The project seeks to explore the public's lack of empathy for individuals experiencing homelessness, Padwa said.
The initiative is timely because the rising political polarization places marginalized groups, such as the unhoused community, at risk of becoming proxies for defending one political view and criticizing others, he said.
"Traditionally, we think of hate as dehumanizing people based on intrinsic characteristics," Padwa added. "There are groups that bring up inconvenient truths about society that make us very uncomfortable. Therefore, we often direct animus towards those people."
Aaron Panofsky, director of UCLA's Institute for Society and Genetics, will focus on how white nationalist groups use science to justify emotional hatred. Panofsky said his team aims to help people confront misinformation in science, such as the use of biology to promote white supremacy.
"It is important because there seems to be a connection between hateful people, science and violence," he added. "One thing we want to know is, can we start to tease that apart?"
Panofsky said knowing how science and hate are connected will equip people, such as students and researchers, with the tools to expose false narratives and limit misunderstandings while communicating scientific findings.
Across 20 disciplines, from psychology to history, the cohort of researchers will meet monthly to discuss their ideas and provide updates on the status of their projects.
Panofsky said it is exciting to see UCLA marshaling its resources to students and faculty to combat one of the biggest problems of the present day.
A range of different perspectives will be included in this initiative because discovering the origins of hate is not only a political science question, Padwa said.
"This initiative is not just funding people from all over the place, but having us come together and have conversations," Padwa added. "I'm really looking forward to having the anthropologists learn from the neuroscientists and vice versa."