UCLA researchers develop test to detect pathogens separate from COVID-19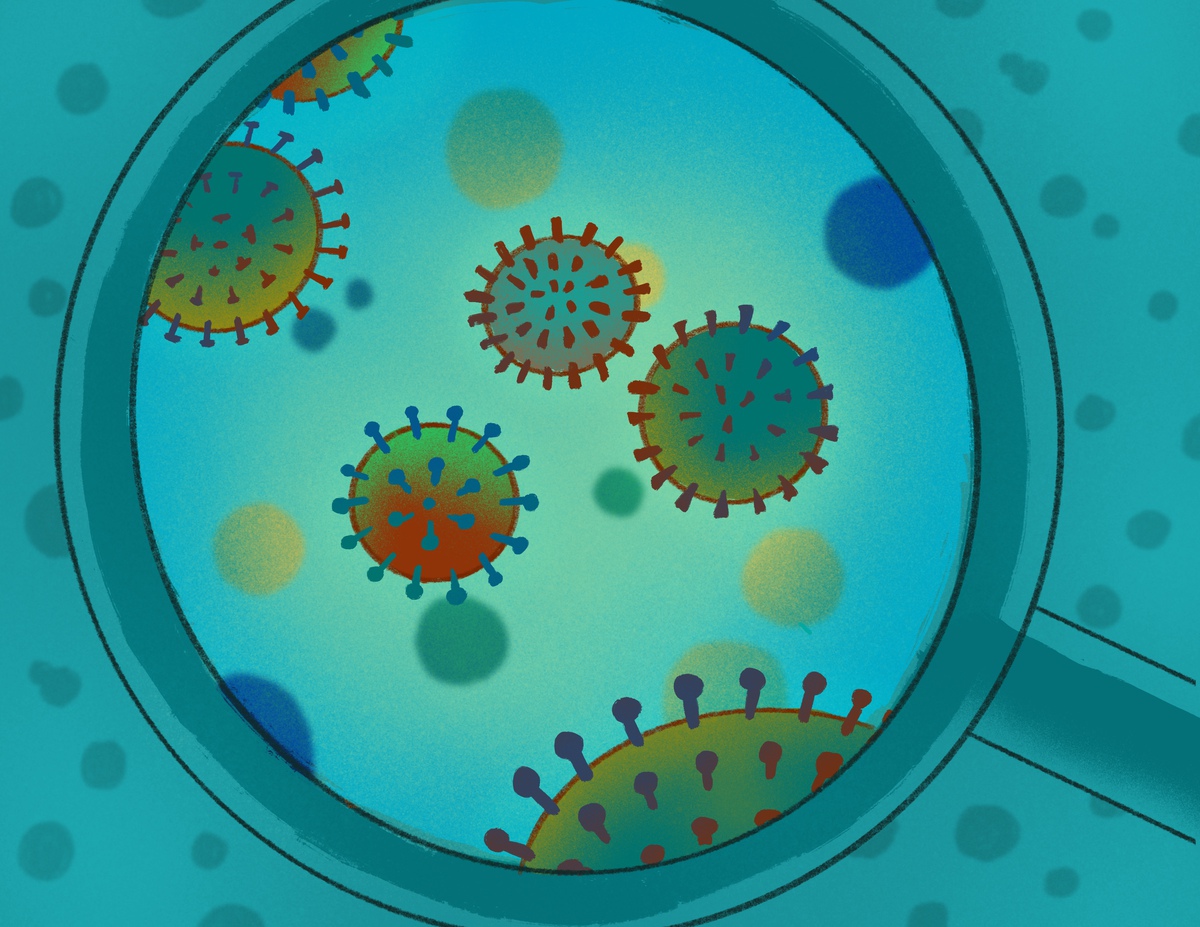 (Victoria Li/Daily Bruin senior staff)
UCLA researchers are working on a single test that can detect pathogens beyond COVID-19.
Eleazar Eskin, one of the faculty members leading the project, said a current diagnostic test for COVID-19, SwabSeq, is expanding to potentially identify other pathogens. The new test will allow symptomatic individuals who are negative for COVID-19 to find out what they may actually have, added Eskin, a professor of computational medicine, computer science and human genetics and chair of the department of computational medicine.
SwabSeq is a COVID-19 test that uses next-generation sequencing, a technology to determine a DNA or RNA sequence for genetic study, and an RT-PCR assay, which detects genetic material from the novel coronavirus, according to the SwabSeq website. Aspects of the COVID-19 test, currently dispensed by vending machines throughout the UCLA campus, will continue to be used in the development of the new test, said Eskin.
The technology – known as an agnostic test – does not amplify any specific RNA virus and will use genome sequencing and software tools to determine which RNA are pathogens present in the sample, Eskin said.
[Related: UCLA researchers' more efficient, less expensive COVID-19 test authorized by the FDA]
While genome sequencing has transformed biology over the last 40 years, it has not been as extensively used for clinical diagnostics, Eskin said, making SwabSeq the first large-scale deployment of a next-generation sequencing-based diagnostic.
"There's many challenges for us to be able to (develop the agnostic) test, and also do it fast and reliably, that we would need to be able to do that in a clinical operation," Eskin said. "That's what we're going to take on for this new project."
Chongyuan Luo, assistant professor of human genetics and a faculty member who is a part of the SwabSeq project, said other illnesses are sometimes overlooked currently because of the COVID-19 pandemic. He added while the primary concern for patients presenting with respiratory disease symptoms is whether they have COVID-19, its agnostic test aims to identify any pathogen.
"It doesn't even have to be a virus," Luo said. "It could also be bacteria or fungus. I think it (the agnostic test) really gives us an unbiased view on the reason people are getting sick."
SwabSeq's current COVID-19 test is widely used at other universities in addition to UCLA, said Eskin. The saliva and swab tests authorized for emergency use by the FDA are advantageous for their accuracy, scalability and low cost, and results usually return less than a day after they arrive at the lab, according to SwabSeq's website.
"Since (SwabSeq COVID-19 testing) started, we've now tested over 1.6 million samples," Eskin said. "(It's) had a big impact on helping UCLA return to campus last year."
SwabSeq still has steps to take before it can make their agnostic test available to the public. In addition to developing the new technology, it also must obtain regulatory approval from the Food and Drug Administration to distribute the test, Eskin added. He said he hopes SwabSeq can deploy its test while there is still widespread COVID-19 testing available on campuses.
Dr. Valerie Arboleda, assistant professor of pathology and laboratory medicine and human genetics and one of the faculty members leading the project, said the agnostic test will be especially useful in identifying an emerging virus in the early stages.
"It could be useful and interesting for us to know about (new pathogens) in case those evolve and mutate into something more pathogenic than we are used to," Arboleda said.
The medical implications of the technology will also be significant since it could help identify antibiotic resistance or immune responses in patients earlier on, Arboleda added. There might also be undiscovered bacteria and viruses that could be causing issues, she said.
Luo said this early identification of pathogens from unknown illness cases can help prevent widespread transmission in the future.
"It would really buy us a lot of time to implement a mitigation approach or other approaches to try to stop a new emerging pathogen (from) eventually becoming another pandemic," Luo said.