UCLA researchers' more efficient, less expensive COVID-19 test authorized by FDA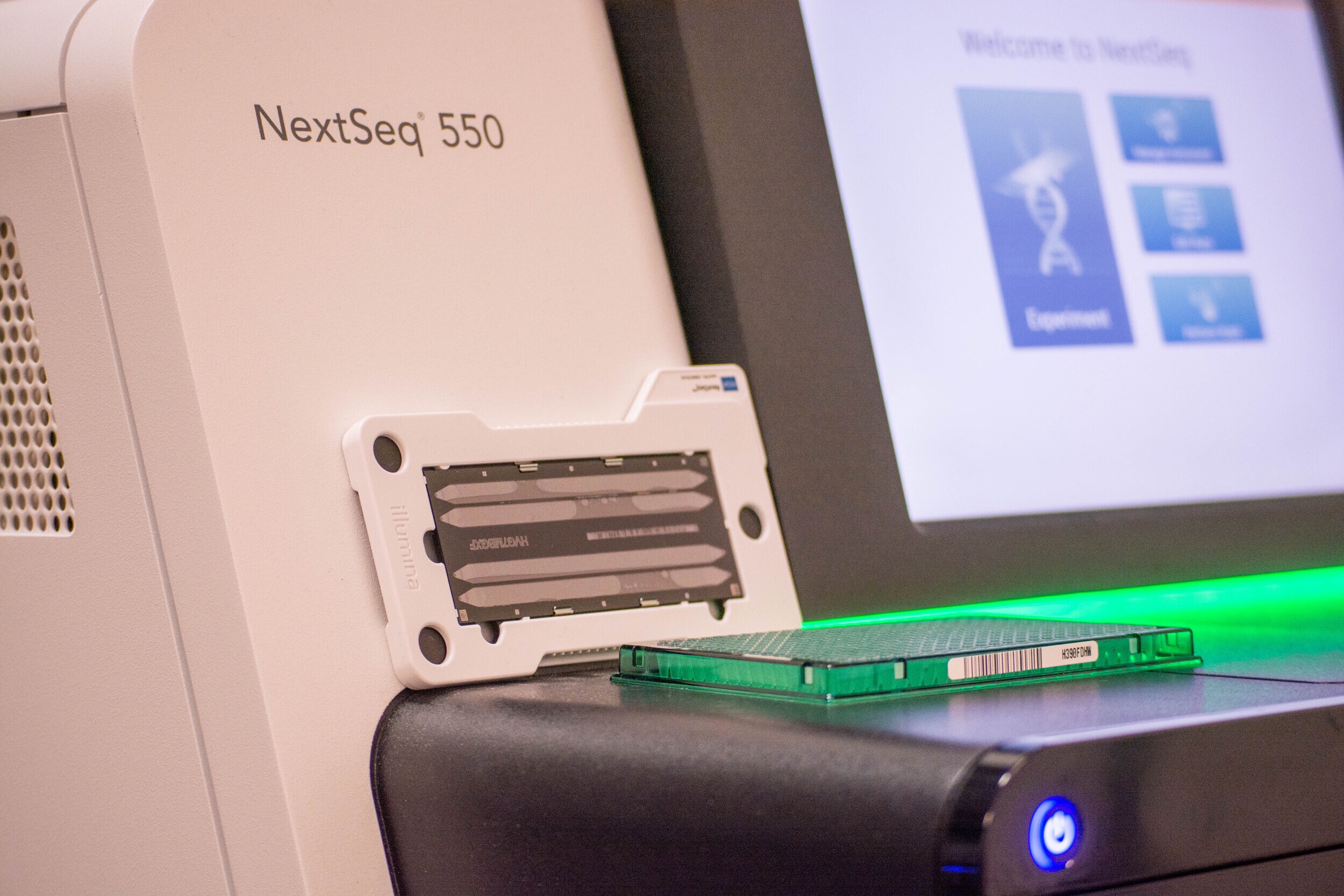 SwabSeq is a new COVID-19 test developed by UCLA researchers. The test is cheaper, produces results faster and removes many logistical challenges for mass testing. (Courtesy of Octant)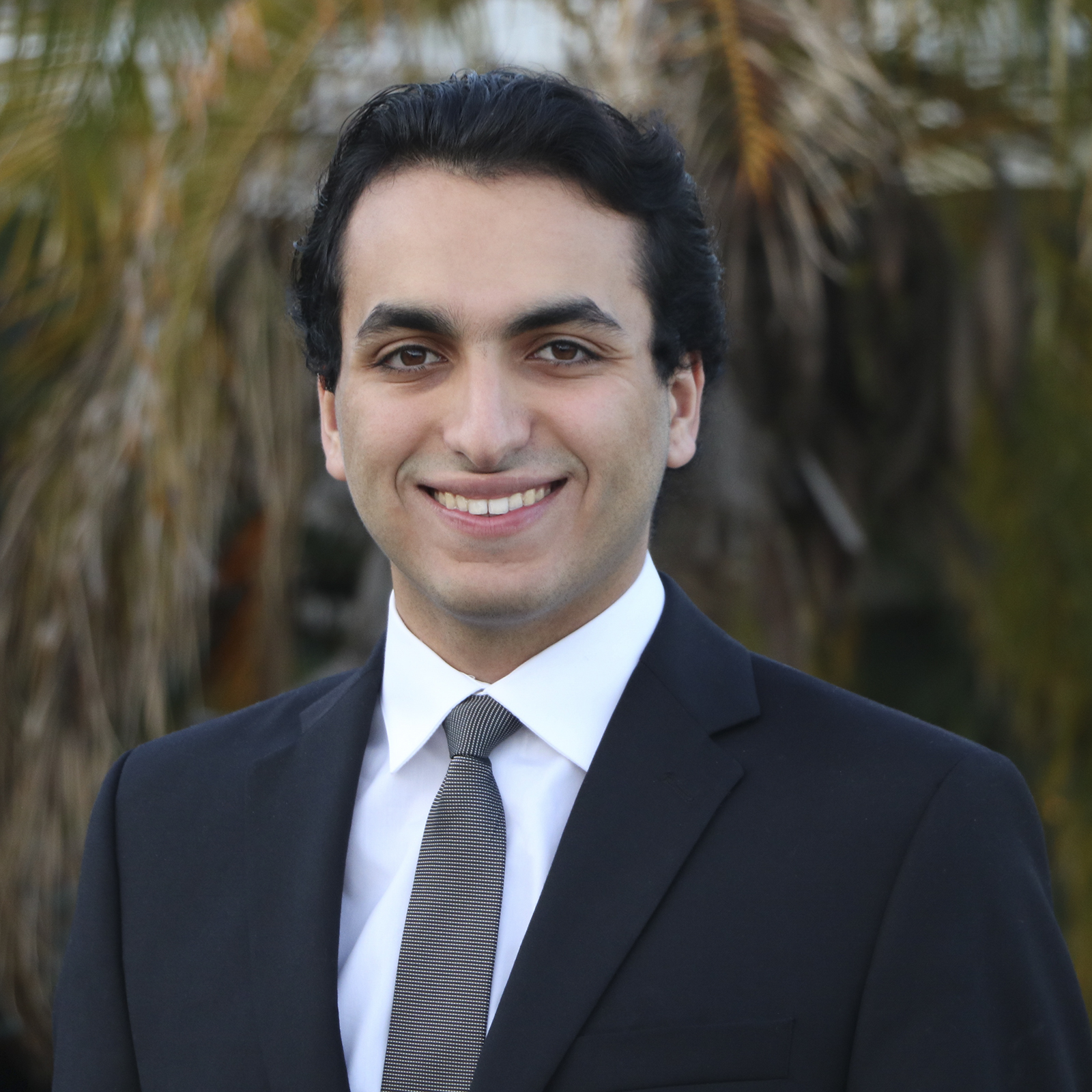 UCLA received an emergency authorization from the Food and Drug Administration last week to conduct a fast and cheap COVID-19 test.
The new test, called SwabSeq, can return results in 12 to 24 hours, said Sri Kosuri, an associate chemistry and biochemistry professor who helped develop the technology. The test costs around $4 to $6 in materials, not including logistical and operational costs, according to a preprint article published by the researchers. The FDA granted UCLA an Emergency Use Authorization, which allows researchers to use new medical products and treatments during emergencies like the COVID-19 pandemic.
SwabSeq was initially developed by UCLA Health, UCLA's Department of Human Genetics, the UCLA Department of Computational Medicine and Octant, a company co-founded by Kosuri.
SwabSeq's accuracy is on par with current COVID-19 polymerase chain reaction testing, having comparable or better sensitivity than PCR testing, said Kosuri. Test sensitivity is a measure of how often a test is able to accurately identify a positive case.
PCR testing for COVID-19 is reliable but takes labs several days to process and return test results, Kosuri said. PCR testing is currently one of the most common types of COVID-19 testing, according to the FDA.
The Medicare rate for a typical PCR test is about $100, including the cost of logistics and returning results, Kosuri added, which makes it expensive for continual widespread testing.
Antigen testing, which returns results in as few as 15 minutes, is another popular form of COVID-19 testing, Kosuri said. However, current antigen testing machines, such as the Abbott ID NOW test, can test only one sample at a time and has higher rates of incorrect results than standard PCR testing, according to the Centers for Disease Control and Prevention.
With SwabSeq, laboratories can test thousands of samples at the same time for the presence of SARS-CoV-2, the virus that causes COVID-19, said Valerie Arboleda, an assistant professor of pathology and lab medicine. This allows for a high capacity of daily testing, she added.
The CDC said that widespread testing of asymptomatic students can help find and isolate COVID-19 cases before outbreaks occur, since up to 40% of people who contract COVID-19 remain asymptomatic and could spread the virus unknowingly.
A short turnaround time for testing is important for slowing the spread of COVID-19 because it gives contact tracers enough time to notify people who may have been exposed to COVID-19 and help them quarantine, according to a July study published in The Lancet.
Kosuri said he hopes to eventually test the campus population twice a week.
Arboleda said she and other UCLA researchers are working to make the test widely accessible but added there are logistical challenges they are working on before the test can be deployed more broadly.
"There's some great benefits to it; it is a new (technology)," Arboleda said. "New technology can be challenging to adapt, especially in (a) pandemic."
The process for users of SwabSeq is simple – students can conduct the tests themselves, without the need for direct assistance from staff, Kosuri said. Reducing the need for assistance removes a logistical challenge common with COVID-19 testing, he said.
SwabSeq can test both nasal and oral samples, which could allow students to either insert a swab into their nose or spit into a tube, Arboleda said.
Once the user places their sample in the tube, they can use a web app to scan a barcode on the tube. The barcode registers the sample to the student and reduces the need for paperwork, Arboleda said.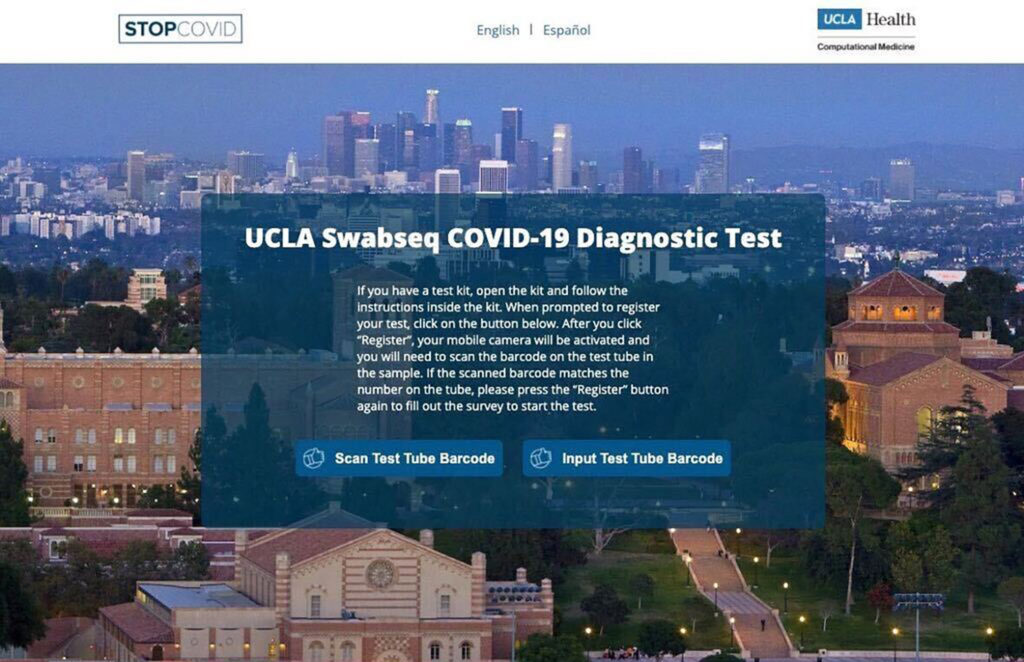 There is a unique molecular code attached to each sample, allowing the researchers to combine all of the samples together into a large batch, according to the preprint article. They look through the entire batch for the virus, and if the virus is present, the unique molecular code lets the researchers identify what sample the virus came from.
This allows the researchers to test thousands of samples at the same time, Arboleda said.
"Anything that you have someone do by hand is going to be a process that you can do on a small scale of 100 samples," Arboleda said. "But on a larger scale of thousands of samples, that's where it kind of falls apart. … (SwabSeq is) something that you can do at a really large scale for thousands of people a day, without millions of dollars of automation."
PCR testing requires an additional step of processing, called purification, which increases costs. It also requires either intensive labor or investment in expensive automation, she added.
Materials used for purification have faced shortages during the pandemic, Arboleda said, which has slowed down PCR testing.
The researchers found that they can still retain sensitivity of the testing without purification, Arboleda said.
SwabSeq also has the potential to look for not only the coronavirus but also other infectious diseases like the flu, Arboleda said.
"This has the potential to be really scalable," Arboleda said. "Not just scalable in that we can run thousands of tests a day with the technology – it's scalable in that you can easily adapt it to add other infectious disease antigens."