UCLA Housing uses TikTok to foster community, campus connections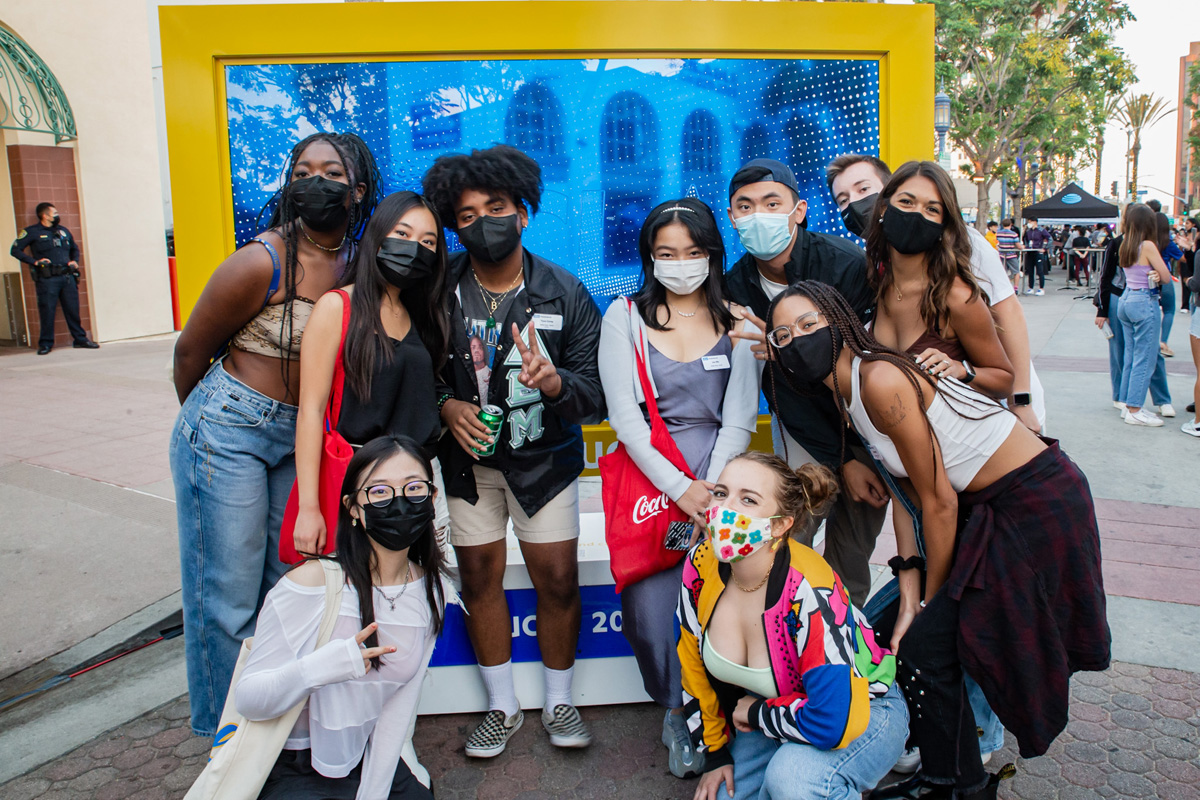 Members of UCLA Housing's student staff pose in front of a sign in Westwood. The organization, which seeks to inform Bruins about housing-related manners, runs a viral TikTok page as part of its outreach efforts. (Courtesy of Aiden Western)
UCLA Housing is building a home for Bruins on TikTok.
The university organization, which informs students about housing-related news, has been expanding its reach through its various social media platforms. At the time of publication, its TikTok account has amassed more than 19,200 followers, which they gained as a result of interacting with the community, alumnus and UCLA Housing TikTok manager Kelsey Dempsey said.
"When I first stepped into the role, what I really wanted to do with the account was to make people feel like a part of something at UCLA," Dempsey said. "My first few years (here), I didn't really feel like I had a place, and so I wanted UCLA Housing … to be something that was in touch with the students, something that the students felt a part of."
[Related: Co-op housing association provides community, affordable housing alternative]
On TikTok, Dempsey said the staff puts out two types of content: comedic content based on trends or jokes and informational content about housing and UCLA itself. Ideally, their videos address all of these categories, Ebhan King said. King, a third-year communication student and an assistant manager for UCLA Housing's media team, added they aim to find a balance between comedy and utility in their TikToks.
Ricky Horne, an assistant director of communications for student affairs, said for content pitches, the team holds roundtable meetings in which members of the staff – including sections outside of social media – brainstorm upcoming storytelling points such as move-in or finals week. Because of the cooperative relationship the students have with each other, Horne said they cultivate a collaborative environment where students are comfortable not only chiming in with their own ideas but also receiving criticism and feedback.
To foster community, Dempsey said they realized that commenting on other accounts was an easy way to connect with a wider audience. She said it started as a comment on a video that included a popular trend where TikTok users record themselves with a filter that determines which college they should have gone to – and UCLA Housing's comment received 6,000 likes. The media team then realized the merit of commenting, she said, and began commenting on all the videos that popped up on their feed.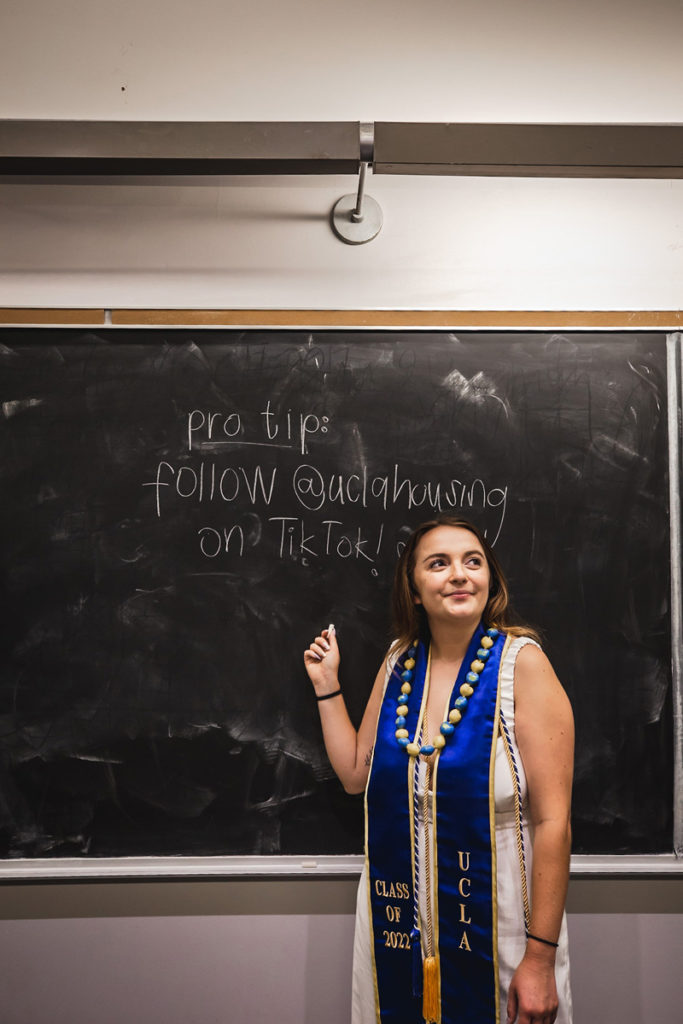 Eventually, their strategic use of commenting – particularly on trending University of Alabama sorority rush TikToks – led to UCLA Housing becoming an inside joke on the app, Dempsey said. What was supposed to be a small show of support for other colleges, as well as empathy for those participating in the rush process, quickly gained attention, Dempsey said. However, King said they always remember to stay true to their original audience: the Bruins.
"We've always had the goal in mind that we're here for the UCLA community," King said. "And no matter how many followers we have from elsewhere, we are really still here for the (UCLA) students."
Unlike other corporate or university accounts, UCLA Housing's initial approach was to interact with its audience rather than promote services, Horne said. Kayla Hill, a fourth-year communication student and an assistant manager for UCLA Housing's media team, said that although UCLA Housing notifies students of relevant information, it feels more personable when their audience does not feel as if they are being dictated to.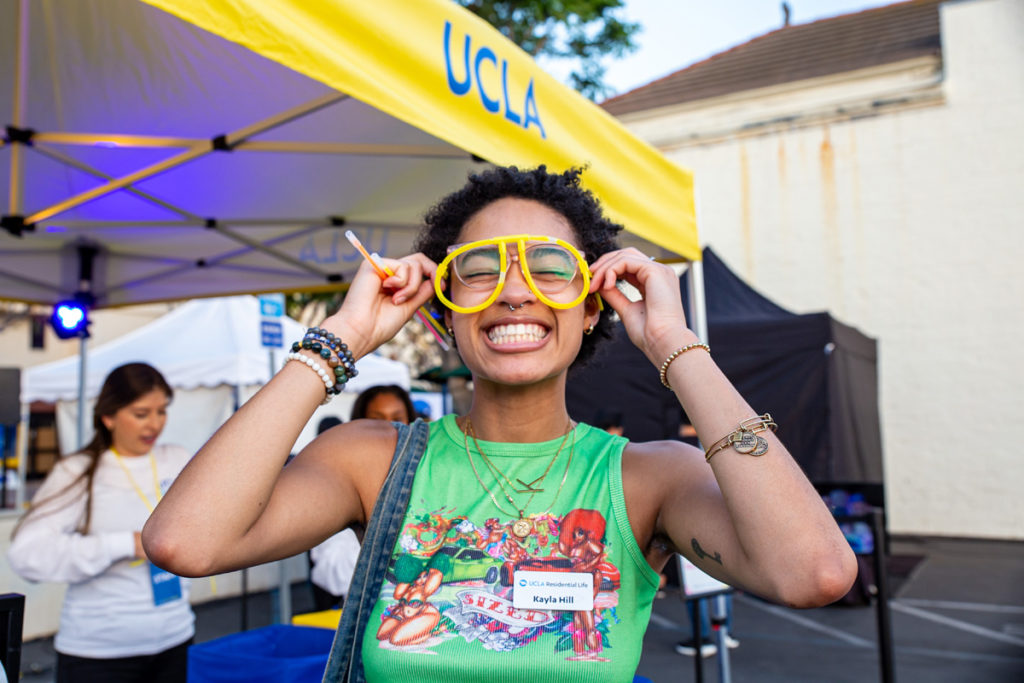 [Related: Bruin Creators helps aspiring content creators begin their YouTube careers]
Brian MacDonald, the executive director of communications and organizational development for student affairs, said allowing the platform to be student-run – where students can respond and make fellow students feel heard – created an authentic feeling. Hill said they believe their most effective tool to connect to Bruins is to be themselves.
"I feel like people recognize the disconnect between big old UCLA and how they might not understand the issues of students, compared to what we can do as students running the account," Hill said.
At the end of the day, MacDonald said he gives their student staff credit for using the account to spread positivity online, especially given the amount of thought and effort they have to put into content creation. However, the ability to foster community at UCLA makes the work worthwhile, especially because King said he too has struggled with finding his own place.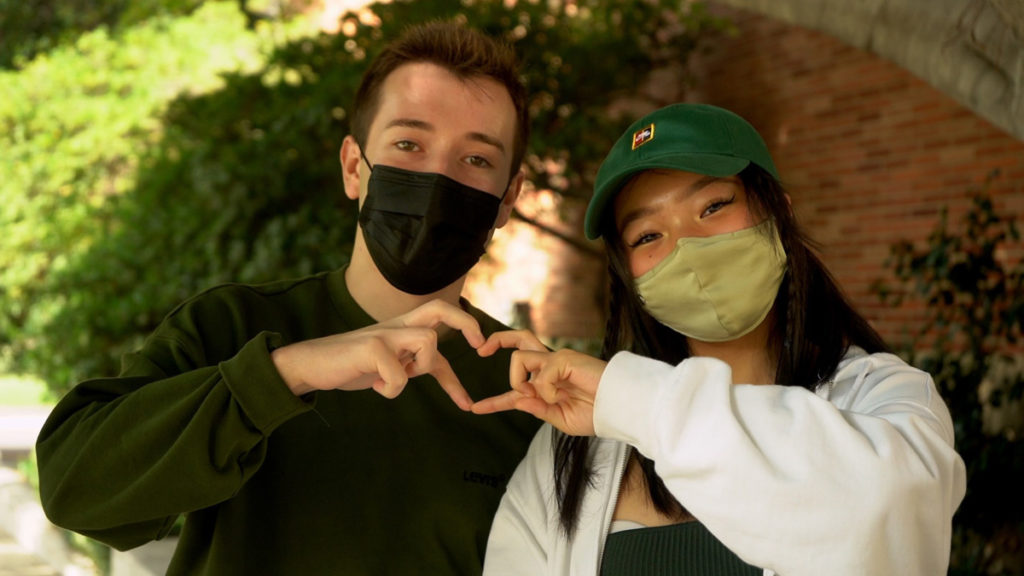 "(We were) really able to foster community for a lot of people by making them proud of being associated with UCLA Housing and having UCLA Housing be this public, funny entity that I think made people really feel pride in their school," King said. "As a result of that, if you feel proud of something, you have a sense of community with it."