Bruins discuss difficulties with enrollment times, filled classes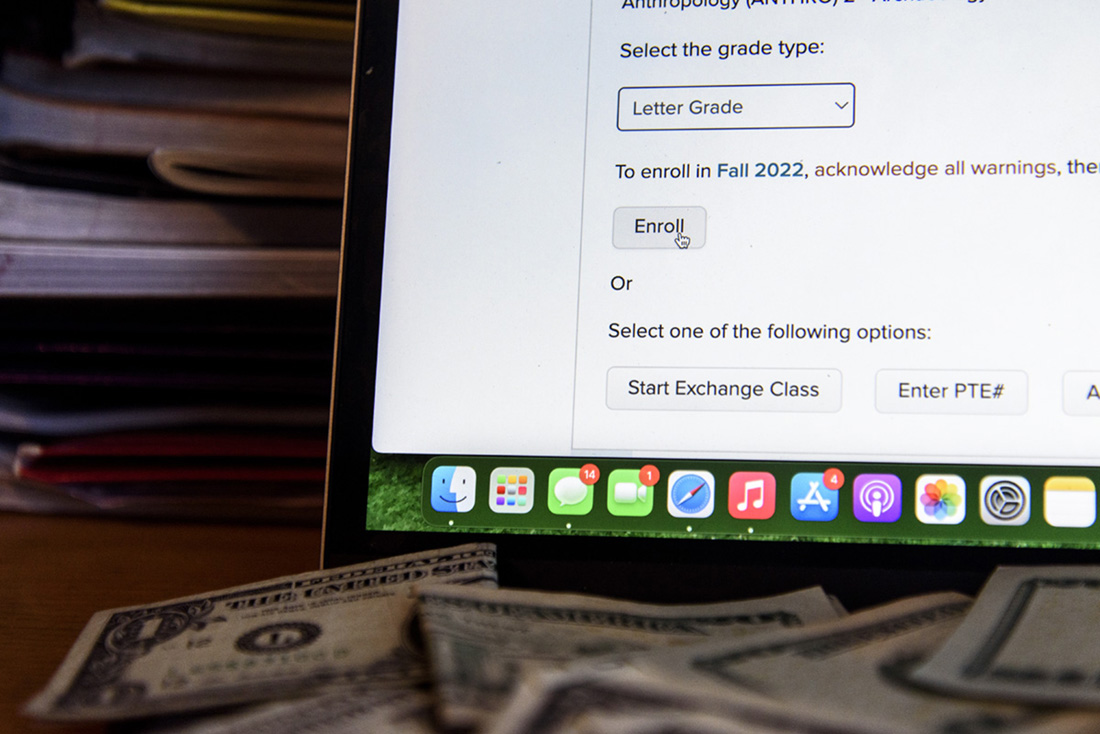 Money sits in front of a laptop. Many Bruins have resorted to offering money or asking for favors from fellow students to hold spots in classes for them. (Anika Chakrabarti/Photo editor)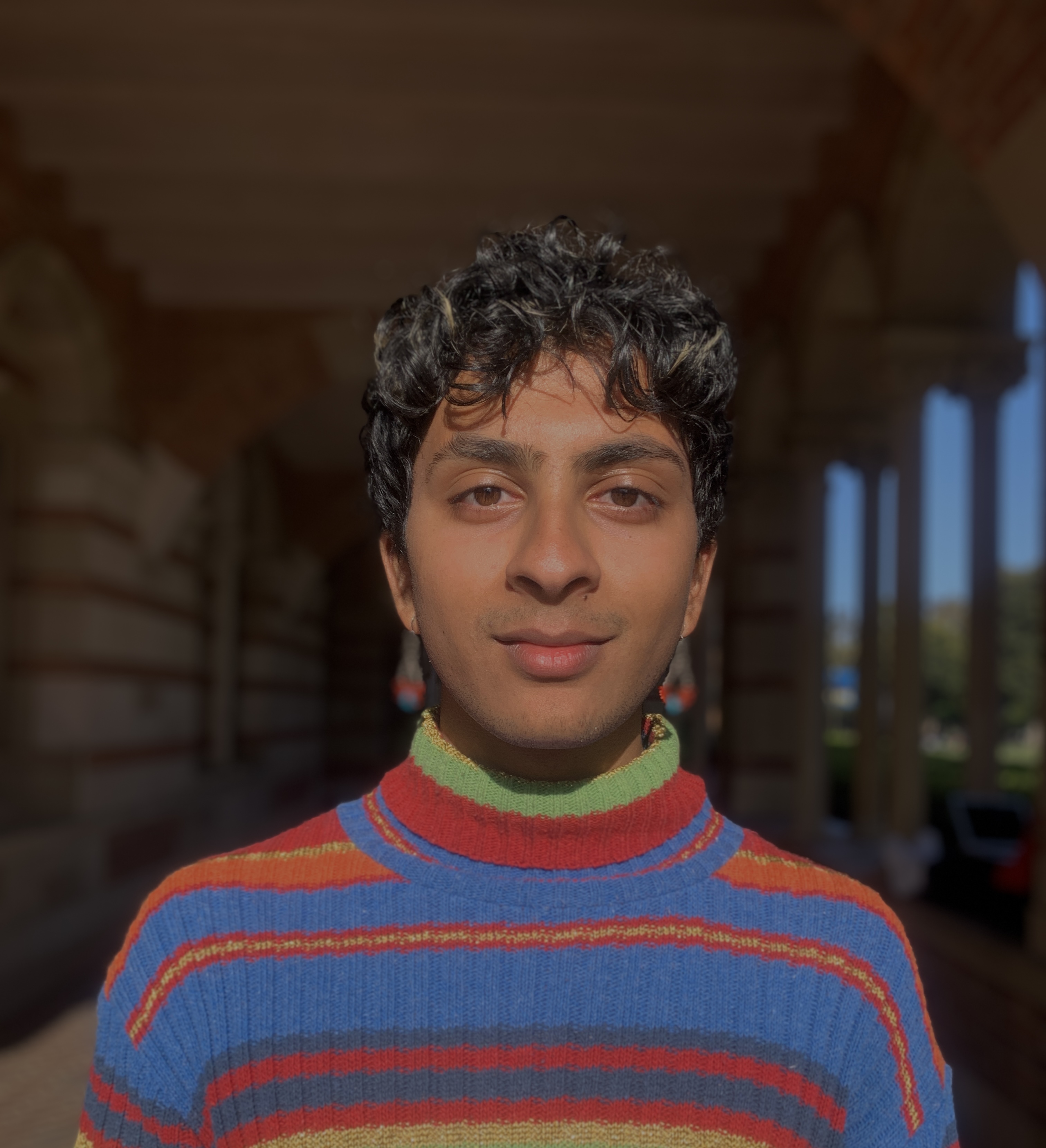 Many Bruins have resorted to offering money or asking for favors from their fellow students to hold spots in classes for them with their earlier fall enrollment times.
For fall and previous registrations, dozens of students made posts on Reddit offering money in exchange for enrollment. Students – who were granted anonymity because of a fear of disciplinary action from UCLA – described the enrollment process as difficult, adding that they turned to social media to help them secure seats in classes they needed.
One student, a second-year applied math student, made a post offering money for a computer science and math class to see if other students would be willing to drop the course. Although they were able to secure a seat without paying, they said students who are unable to secure desired classes may face challenges inside and outside of UCLA.
"If I didn't get the class I wanted, I would obviously feel frustrated, probably discouraged that I, at a top institution, am not being able to study the subjects I want to," they said. "If you're a junior and you can't get the classes you want, it affects your graduation time, it affects potential internships you may want … (or) how competitive you are for research positions. … If you don't get those classes, it also sets the stake for losing other things."
A fourth-year political science student echoed similar concerns, adding that they expect to graduate at the end of this academic year. For fall's registration, they said they had a later enrollment period than others in their graduating class because they fell one unit behind the threshold required for senior enrollment times. Summer classes they took studying abroad to complete additional units did not count toward their fall registration unit requirements, they added.
They also said they have struggled to find and obtain classes with certain professors they might prefer, such as those that are well-rated on Bruinwalk – a Daily Bruin-operated online professor rating system for students at UCLA – as specific teachers can have a direct impact on students' grade point averages.
"I have work, and I have an internship, and I'm part of a sorority, so I have a lot on my plate," they said. "The expectation for the courses that have better reviews is that they make more sense. They have reasonable expectations."
They sent a message to another student asking them to hold a spot they needed in a winter 2022 political science class, they said, adding that the political science department does not provide Petition to Enroll numbers, and they were on the waitlist for a class they needed.
[Related: Political science department to add faculty, class seats amid student complaints]
UCLA spokesperson Ricardo Vazquez said in an emailed statement students attempting to acquire or offer enrollment spots may be referred to the Student Conduct Office for violations of the UCLA Student Conduct Code. He added in the statement that students should prioritize their most urgently necessary classes in their first pass of enrollment, where high-demand courses are available.
"The academic departments with classes in high demand are making every effort to accommodate students," he said in the statement. "Students who have had issues acquiring courses are best served by contacting those departments directly."
But even Bruins who have guaranteed access to some necessary courses have found enrollment challenging.
A second-year nursing student said they expected to find some relief from enrollment challenges, noting that UCLA holds spots for nursing students in one class every quarter. However, they said financial aid requirements require them to enroll in at least 12 units every quarter, hampering their ability to explore minors outside of the one they have chosen in global health.
They also said they offered payment on Reddit, adding that they were willing to pay up to $200 for someone to hold their spot in a class. The enrollment process has been emotionally tolling every quarter, they added.
"We're just trying to fill up our requirements with whatever class literally has spots open," they said. "That's how it's been for me every quarter. I'm always just scrambling to search for something that will actually count towards a requirement."
Kodialam is a National and Higher Education contributor. They are a first-year student pursuing a double major in communications and geography.
Kodialam is a National and Higher Education contributor. They are a first-year student pursuing a double major in communications and geography.