Predictions: 74th Primetime Emmy Awards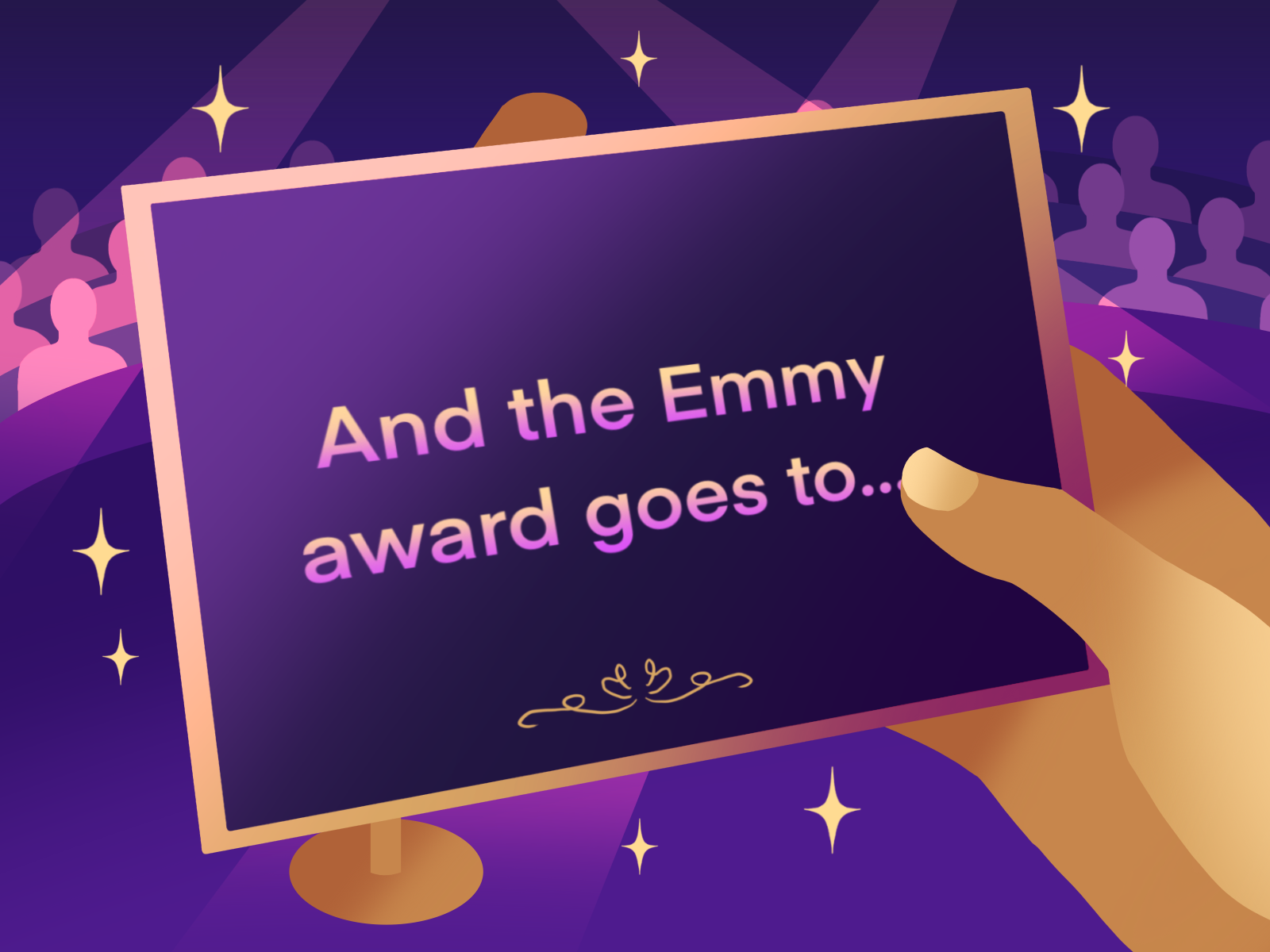 By Isabella Lee/Daily Bruin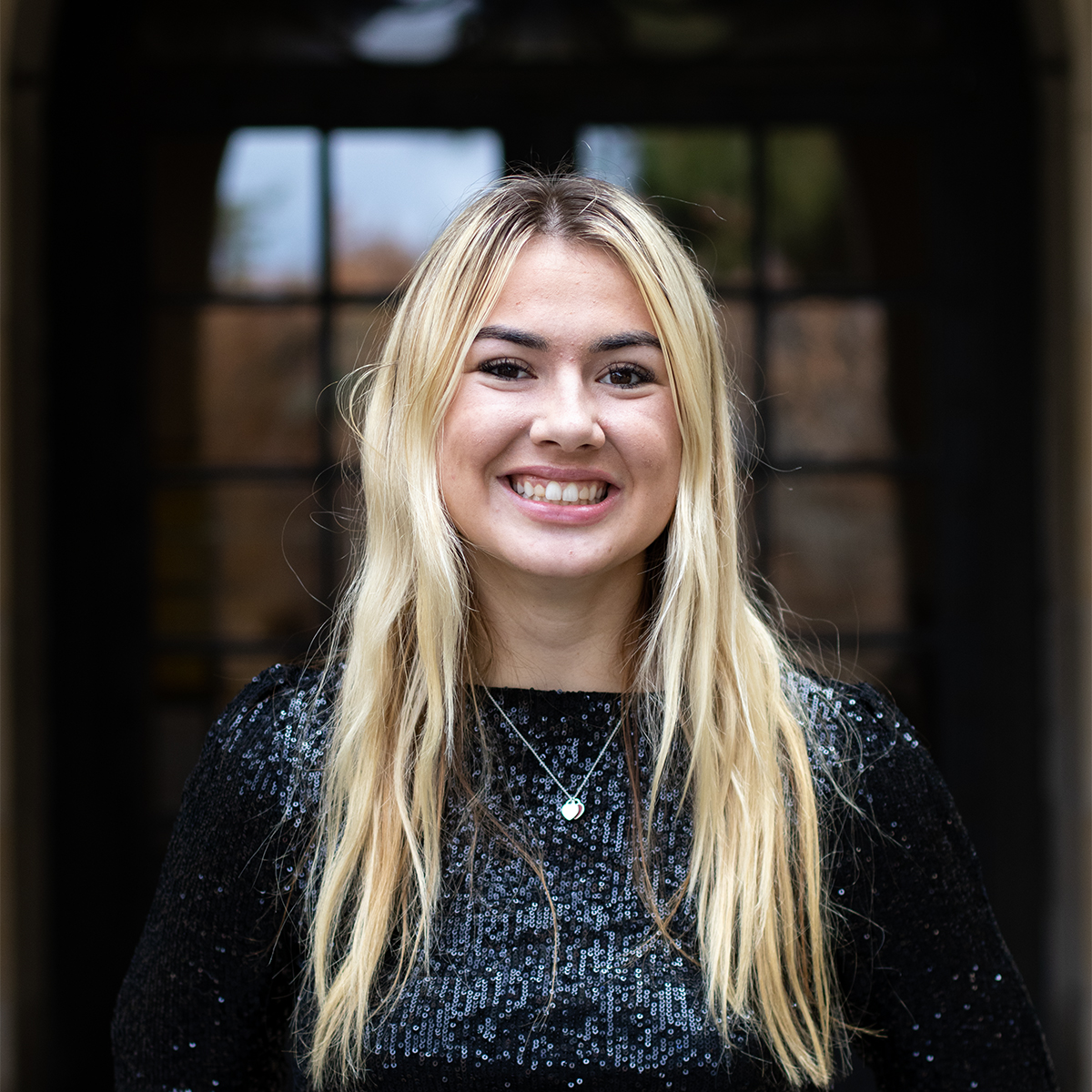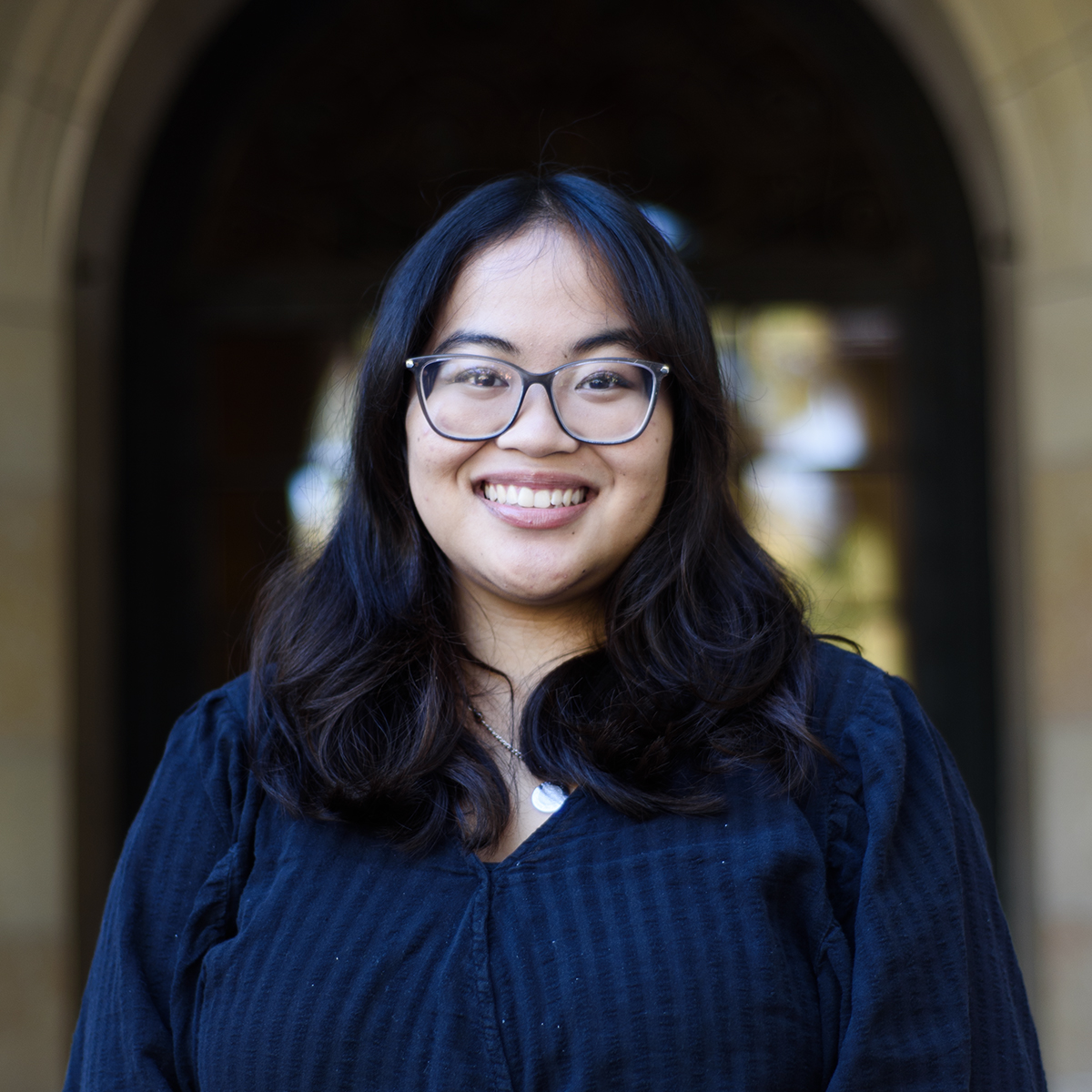 The Emmys are returning for another golden night of celebrating trailblazing television.
The 74th annual Emmy Awards will once again bring the biggest names on the small screen to the Microsoft Theater. As streaming services have established themselves as respectable contenders in the industry, a school-based sitcom, a dystopian fight for a multi-million dollar prize, and the tumultuous lives of high schoolers shine in the spotlight.
Read on for the Daily Bruin's predictions of the winners for seven major categories of the 74th Emmy Awards.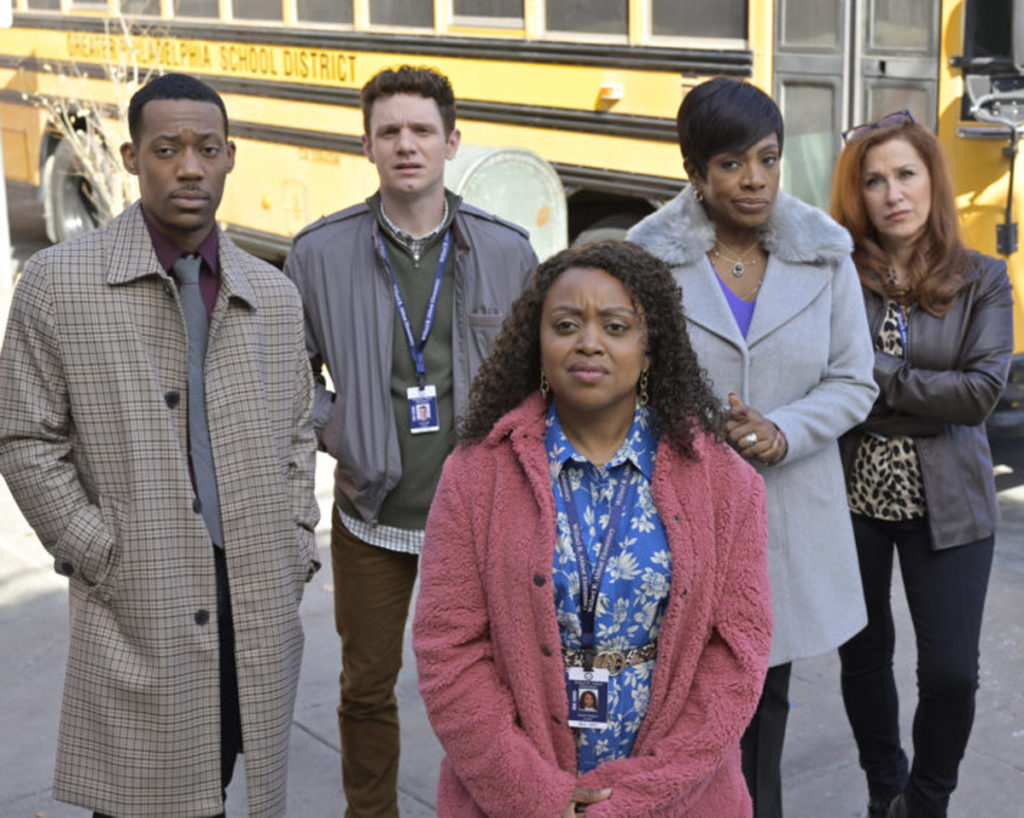 Outstanding Comedy Series: "Abbott Elementary"
"Abbott Elementary" delivers a lesson in comedy.
Created by comedian Quinta Brunson, "Abbott Elementary" has earned praise from critics and audiences alike for its refreshingly lighthearted comedy. The sitcom follows the staff of the eponymous, sorely underfunded Philadelphia public school as they navigate teaching, the workplace, love and more.
The series' ebullient cast includes Tyler James Williams and Sheryl Lee Ralph as two of Abbott's teachers and comedian Janelle James as the internet-savvy principal. Brunson stars alongside them as Janine Teagues, an overeager second-grade teacher. Each character brings a distinct and vibrant personality to the screen, making every scene a joy to watch. In just one season, "Abbott Elementary" has brought forth a genre of wholesome, topical comedy with the potential to become a long-running, classic sitcom.
In a television landscape dominated by cable and streaming services, "Abbott Elementary" managed to break through the noise and make the network sitcom feel fresh again. Each 22-minute episode is an example of how to get – and keep – audiences laughing. The show's immediate success, raking in ABC's highest ratings since 2020, proves that "Abbott Elementary" is more than just another workplace mockumentary.
"Abbott Elementary" has not just struck comedy gold, it's also bound to bring home Emmy gold.
– Breanna Diaz
[Related: TV preview: Summer season premieres tease gripping narratives filled with crime, horror]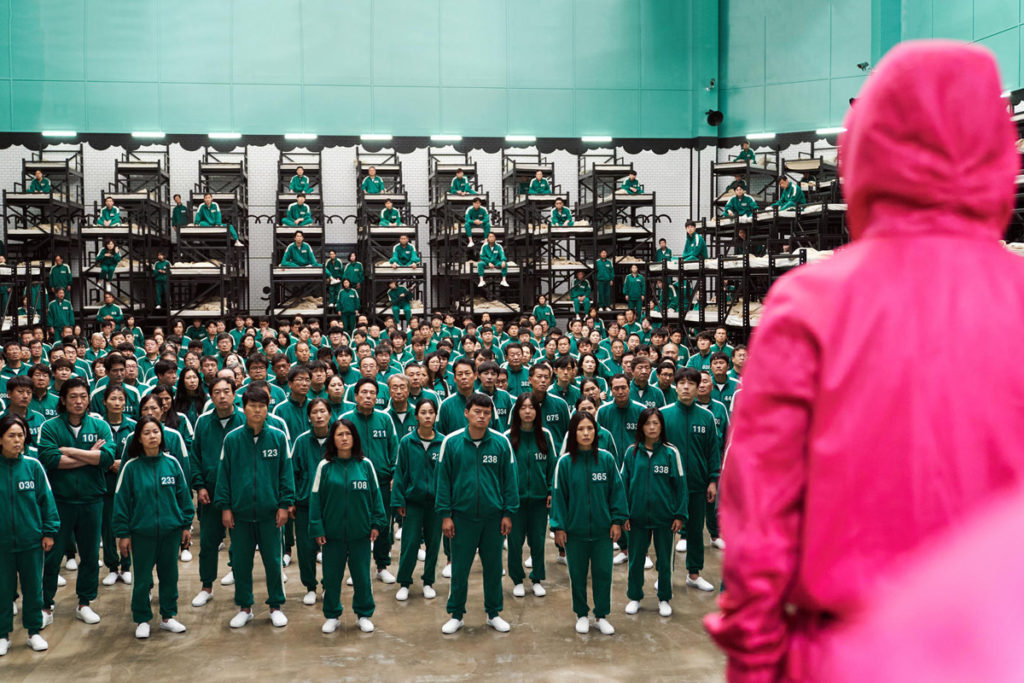 Outstanding Drama Series: "Squid Game"
"Squid Game" is destined to get the green light for outstanding drama series.
Accumulating a staggering 1.65 billion watch hours in its first 28 days of release, "Squid Game" is statistically Netflix's most viewed show of all time. The story follows an indebted Seong Gi-hun (Lee Jung-jae) who is presented with an opportunity to win a cash prize. He and 455 other participants are taken to a remote location to engage in a series of children's games, competing for an unfathomably large sum of money that leaves all but one with a sinister fate for survival.
Eerie, anticipation-building and engrossing, "Squid Game" received mass international acclaim and became the most popular non-English show in the world. The binge-worthy drama had audiences deliberately quaking at the edge of their seat with an angsty plot and unpredictable storyline. Throughout each gripping minute, the show exhibited multidimensional characters that rendered audiences wholeheartedly invested in their outcome in the competition, making this drama series an absolute victor.
Winning this category may not come with a reward of 45.6 billion dollars, but it will earn the show a dazzling Emmy, which is arguably a much sweeter prize.
– Paria Honardoust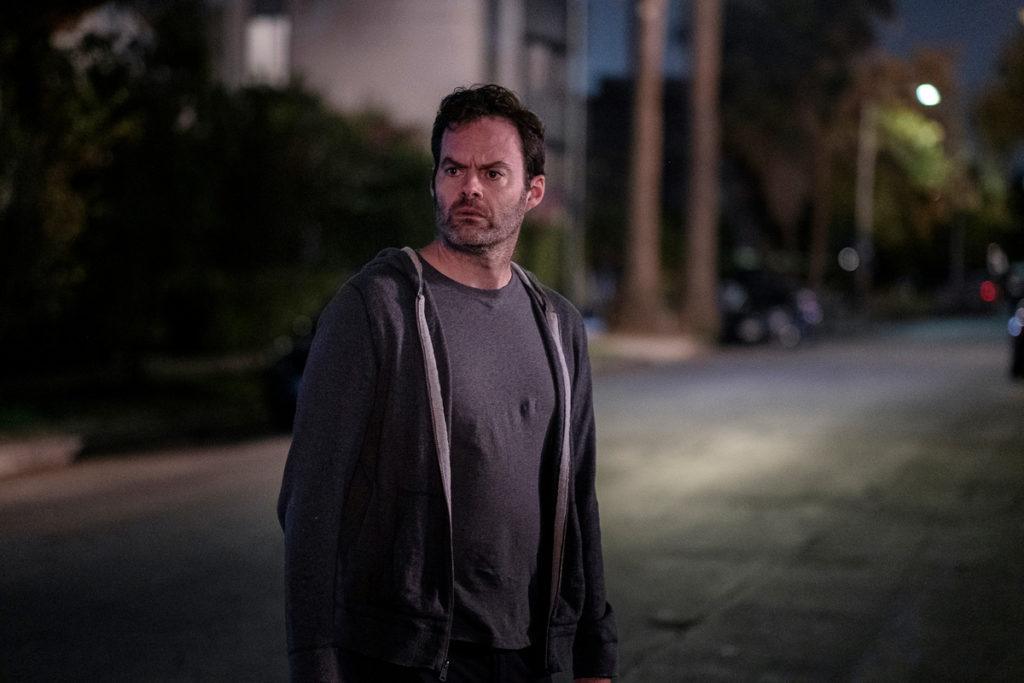 Outstanding Lead Actor In A Comedy Series: Bill Hader, "Barry"
BY GRACIANA PAXTON
Music | fine arts editor
Bill Hader knows how to hit the mark with Television Academy voters.
Reprising his role as hitman-turned-actor Barry Berkman in season 3 of HBO's "Barry," Hader delivers a gripping portrayal of the character's downward spiral and deteriorating moral code. While this arc culminates in a performance that is ultimately more haunting than hilarious, Hader's precise, multifaceted portrayal of Berkman is still more than worthy of winning best actor – a prize Hader has already won twice for the show's past two seasons.
In the series' latest entry, Berkman returns to violence while desperately trying to assure himself that he is worthy of forgiveness. Via Berkman's attempts and ultimate failure to separate his past crimes from his present relationships, Hader provides a chilling, intimate look into the protagonist's psyche, masterfully conveying both the character's fragility and volatility in a way that transcends topical comedy.
Despite this untouchable performance, Hader's toughest competitor lies in fellow SNL alum Jason Sudeikis for his portrayal of the titular character in Apple TV+'s "Ted Lasso." The two deliver seemingly polar opposite performances – Hader as a deeply flawed hitman and Sudeikis as a coach constantly seeking to better himself and others – yet both actors similarly present their corresponding character's search for purpose with intense levels of vulnerability.
Ultimately though, the edgier, more introspective aspects of Hader's performance kill the competition, likely leaving him the last funny man standing on Emmys night.
– Graciana Paxton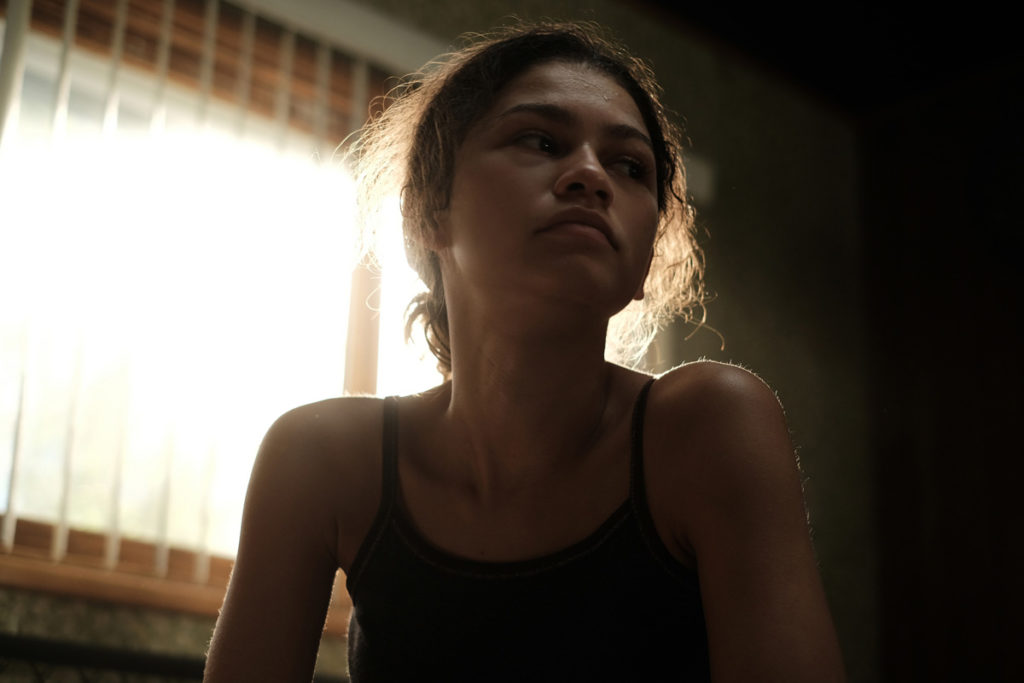 Outstanding Lead Actress in a Drama Series: Zendaya, "Euphoria"
At just 26 years old, Zendaya is euphorically solidifying her place in Emmys history.
After becoming the Television Academy's youngest best lead actress winner, Zendaya is likely to add two-time to this title for her emotionally-gripping performance as Rue Bennett in season two of HBO's "Euphoria." The series' second entry – which picks up after Rue's tragic drug relapse in season one – requires an even more emotionally-taxing performance from Zendaya, as she portrays the high schooler's spiral toward rock bottom and her eventual search for hope and healing.
Throughout this turbulent arc, Zendaya delivers an impeccable performance, presenting Rue's vulnerability and desire to love and be loved with an intense realness. While Zendaya is captivating in her depiction of these traits, her most impactful skill is the empathy-invoking humanity with which she portrays Rue's lowest moments.
Particularly in the season's fifth episode, "Stand Still Like the Hummingbird," viewers see Rue ravage relationships with loved ones, resulting in an episode that is haunting, anxiety-inducing and upsetting from start to finish. Yet even as audiences bear witness to these acts of cruelty and destruction, Zendaya makes it difficult to ever really hate Rue, as her grounded performance leaves viewers fiercely rooting for the character's happy ending.
With grace, ease and a deep respect for the true experiences her character reflects, Zendaya acts as the beating heart of "Euphoria," a feat the Television Academy is sure to recognize once again.
– Graciana Paxton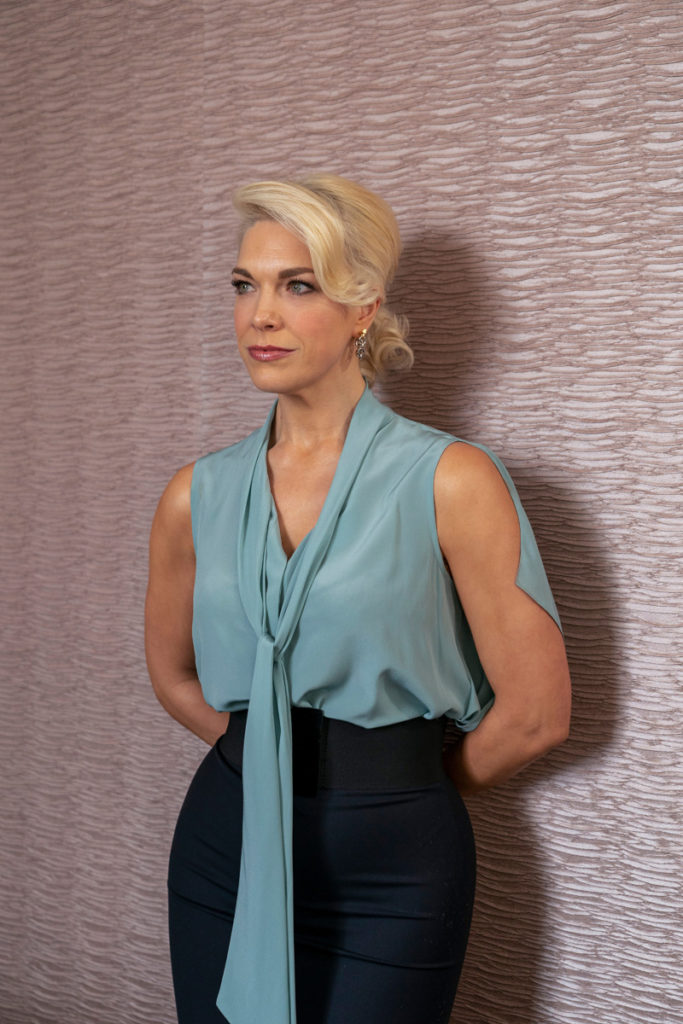 Outstanding Supporting Actress in a Comedy Series: Hannah Waddingham, "Ted Lasso"
Hannah Waddingham is perfectly poised to win another Emmy.
As the intimidating yet imperfect football club owner Rebecca Welton in Apple TV+'s "Ted Lasso," Waddingham won her first Emmy in this category last year for her breakout performance in season one of the series. The actress and singer continues to shine in the show's second season, furthering her character's growth from a cold, distant businessperson to a warm woman encountering both grief and new romance. Her portrayal deftly weighs an impeccable comedic timing with a soft side that shows her hand as an equally talented dramatic actress, allowing Waddingham to fully paint Welton's nuances through her varied tribulations.
Waddingham's biggest competition comes from ABC's "Abbott Elementary," in which Janelle James' sardonic principal neatly contrasts Sheryl Lee Ralph's more subtle kindergarten teacher in performances that will likely split Emmy voters. Juno Temple, a "Ted Lasso" costar, was also charmingly delightful this season as her character developed a vibrant and supportive friendship with Waddingham's character. But no nominee quite commands the screen as Waddingham does. Armed with an uncanny ability to perfectly deliver both witty jokes and devastating revelations with gravitas, Waddingham need not worry about defending her title.
As she continues to mine the comedic and consequential gold, the Television Academy just may grant Waddingham another trophy to match.
– Dannela Lagrimas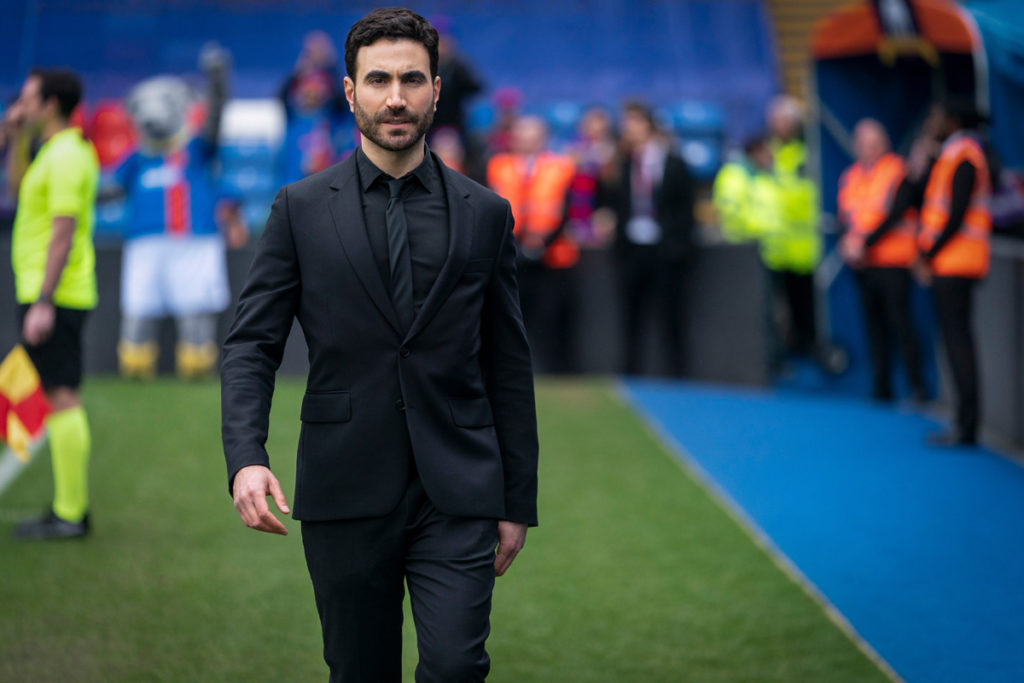 Outstanding Supporting Actor in a Comedy Series: Brett Goldstein, "Ted Lasso"
Brett Goldstein is going for gold again.
Coming fresh off his win in the same category last year, Goldstein continues to captivate viewers in the second season of Apple TV+'s "Ted Lasso." Portraying the brooding yet heartfelt Roy Kent, Goldstein demonstrates great dexterity as a veteran soccer player-turned-coach, effortlessly balancing profanity-laced hilarity and emotional beats with equal skill.
In this season, Kent steps away from the field and struggles to define himself without the sport while simultaneously developing more meaningful relationships with other characters. Goldstein displays his range in these moments as a devoted partner, loving uncle to his young niece and a foul-mouthed but encouraging mentor.
Also nominated in the category are fellow "Ted Lasso" castmates Nick Mohammed and Toheeb Jimoh. In particular, Mohammed stepped into the spotlight from last season, spiraling from hopeful protégé to antagonist in a menacing portrayal, whereas Jimoh grew in his role as the cheery and multi-faceted Sam Obisanya. Yet while both actors provide admirable, interesting performances this season, they fall flat compared to Goldstein's intensity and sheer presence.
Nevertheless, Goldstein remains well-positioned to score his second goal – or rather, Emmy.
– Dannela Lagrimas
[Related: Music supervisor for Emmy-nominated 'Euphoria' discusses show's stylistic use of sounds]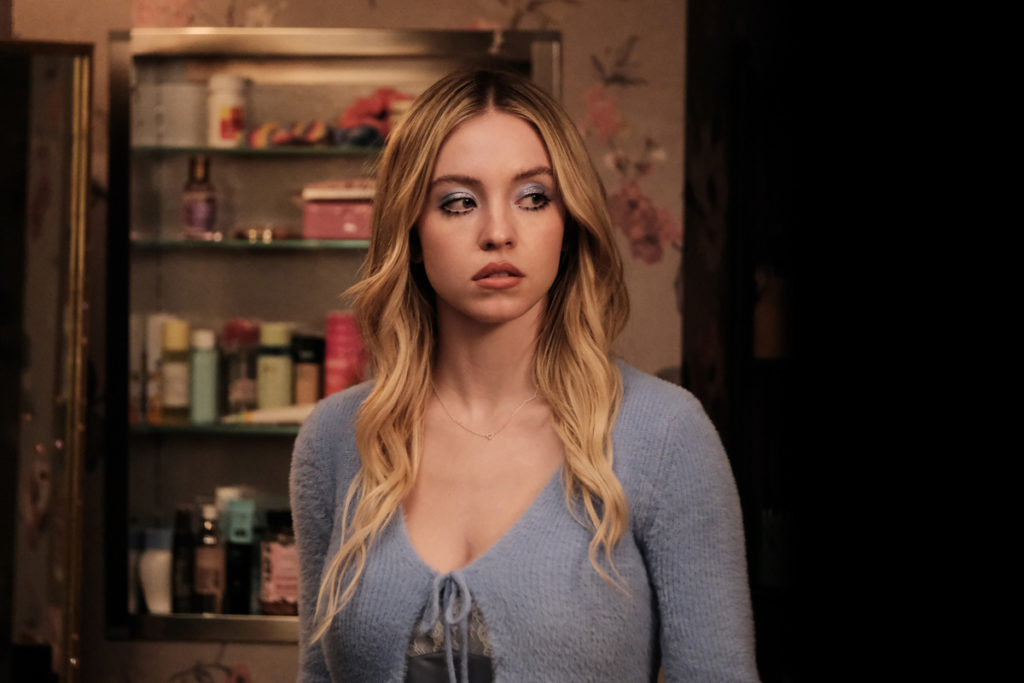 Outstanding Supporting Actress In A Drama Series: Sydney Sweeney, "Euphoria"
With the potential to take home an Emmy, Sydney Sweeney has never, ever been happier.
In HBO's "Euphoria," the first-time Emmy nominee shines as Cassie Howard, a popular girl who struggles at navigating relationships as rumors circulate about her scandalous sexual past. The actress's ability to portray the multidimensionality of Cassie as an empathetic daughter, a traitorous friend, an insecure lover and an overall morally gray person truly deems her Emmy-worthy.
Also nominated for her role as Olivia Mossbacher in "The White Lotus," Sweeney has more than made her mark on television this year. But it is in "Euphoria" – where her character spirals into an imagined manic meltdown in the school bathroom – that Sweeney delivers a scene-stealing performance brimming with raw emotion and expression. She has some stiff competition in Julia Garner, who has swept the category two years in a row for her work on "Ozark." But while Garner's time in the spotlight seems to be winding down with this being her nomination for the show's final season, Sweeney is blazing her path to rising stardom.
With a standout ability to wholly embody every nuanced facet and internal struggle of her teenage character, Sweeney has nothing less than a surefire shot to win.
– Lex Wang