New university apartments to open in fall, accommodate 2,300 students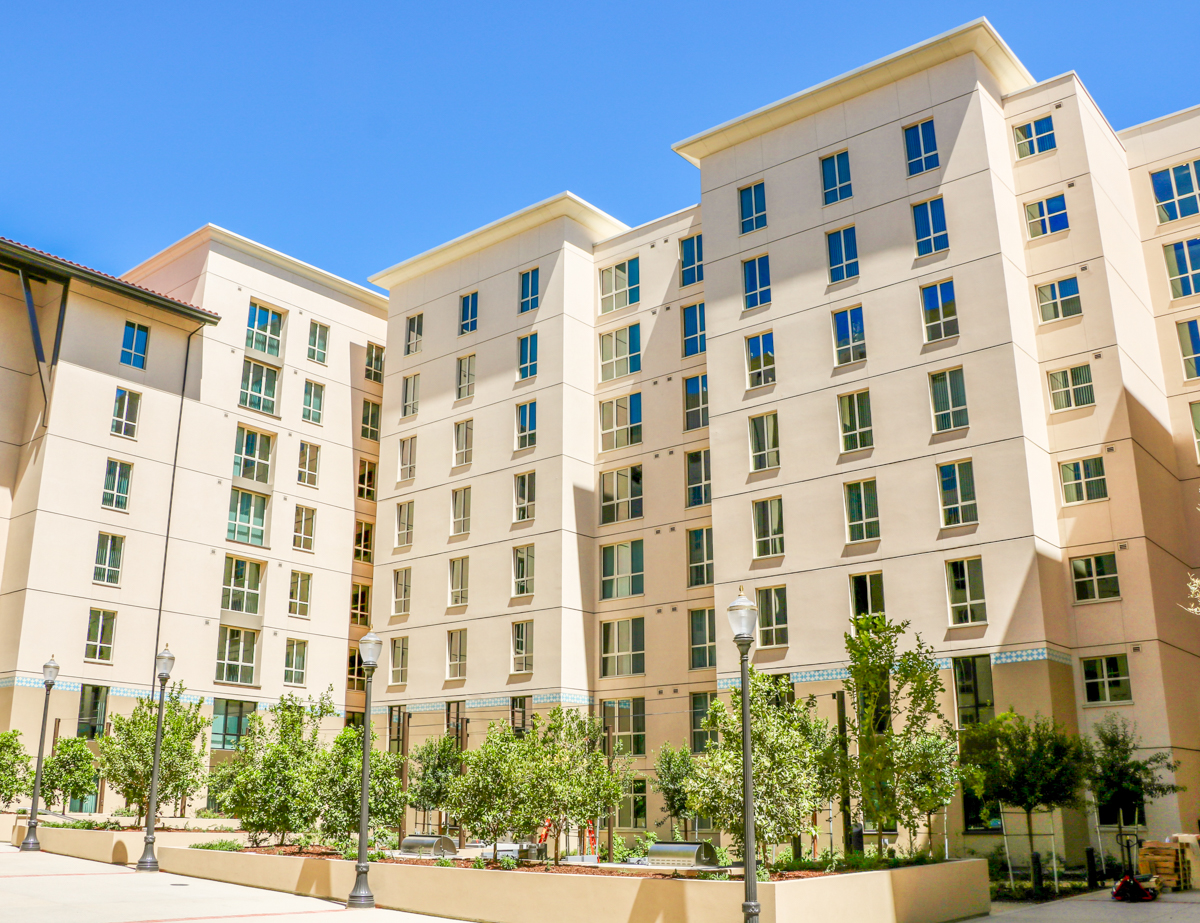 New university apartments (pictured) are opening this fall. UCLA is offering many incoming transfer, third-year and fourth-year students housing at three new university apartment locations: Tipuana, Laurel and Palo Verde. (Eva Danesh/Daily Bruin)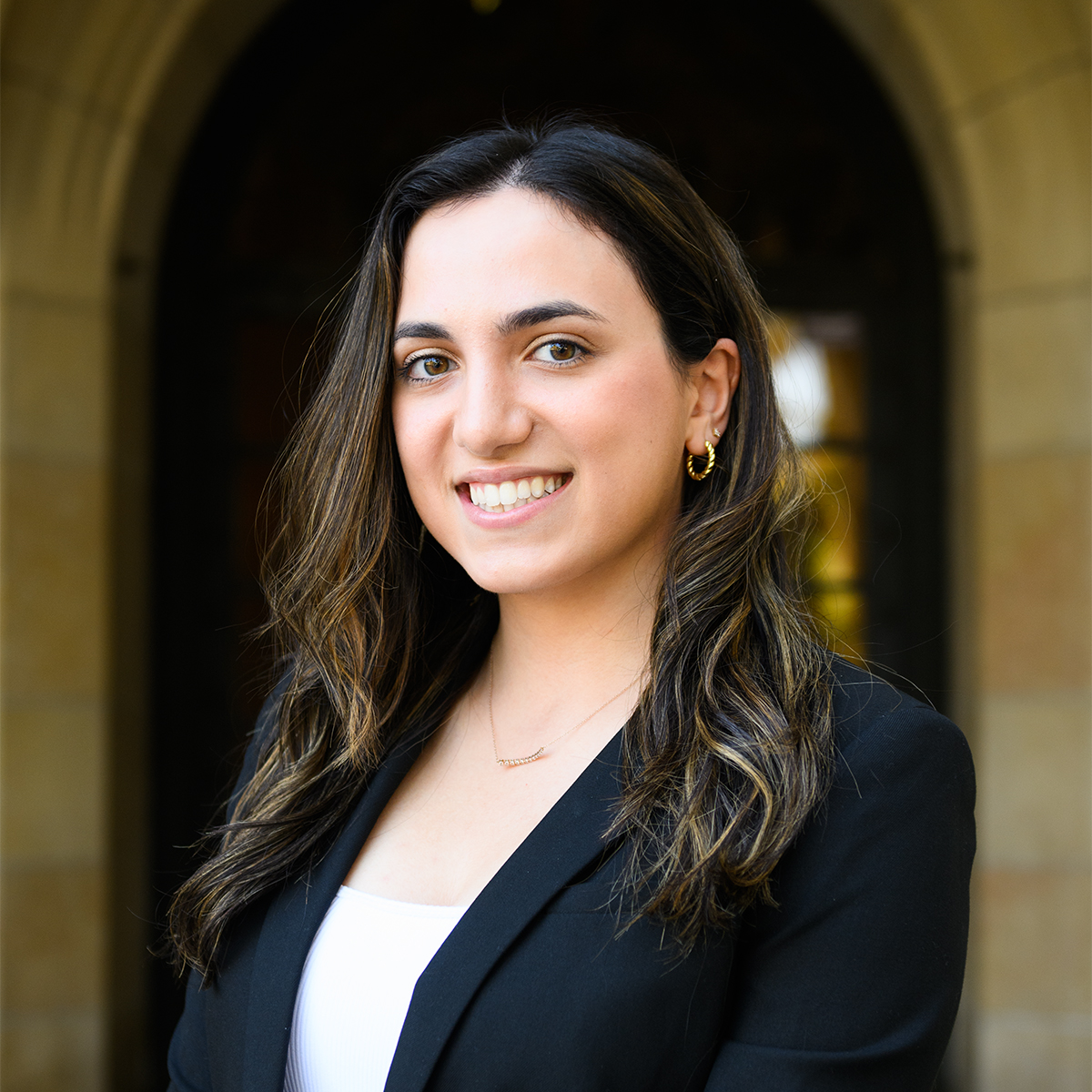 This post was updated August 7 at 11:05 p.m.
Three new university apartments near Weyburn Terrace are opening to house Bruins this fall.
The Laurel, Palo Verde and Tipuana apartments off Weyburn Avenue are each eight to nine stories tall. Together, they will accommodate 2,300 transfer, third-year and fourth-year students, said Sarah Dundish, director of housing and planning, in an emailed statement.
With an initial budget of over $300 million, the development sits on the land of two former research laboratories, Warren Hall and the Hillblom Center. The new apartments are a part of UCLA's plan announced in March to offer guaranteed university housing to all students, following the development of Olympic and Centennial residence halls, which first opened in the 2021-2022 school year.
The three new buildings predominantly feature four-bedroom, two-bathroom apartments for eight students and are fully furnished with a shared kitchen and living room space, Dundish said. Each building also includes a study lounge incorporated as a result of student feedback, said Dundish, adding that there will also be bookable group study rooms modeled after spaces at The Study at Hedrick.
Dundish said a series of student focus groups conducted prior to designing the new apartments found there were three areas of improvement students hoped to see: community, affordability and apartment availability.
The three new apartments' 2,300 additional beds nearly double the number of undergraduate beds available in the university apartments, Dundish added in an emailed statement.
"Historically, we didn't have that many apartment spaces to offer first-year transfer students," Dundish said. "We're excited to be able to offer just an abundant amount of more transfer students to apartments this year – and that's where we're working with feedback."
Some students have expressed their concerns on online forums about being assigned to housing in university apartments, given that they only indicated a preference for living on the Hill. Others were concerned that the amenities, such as kitchen appliances, would not scale to the higher-occupancy rooms. Dundish said the appliances in the room are larger to accommodate the increased number of people in each room.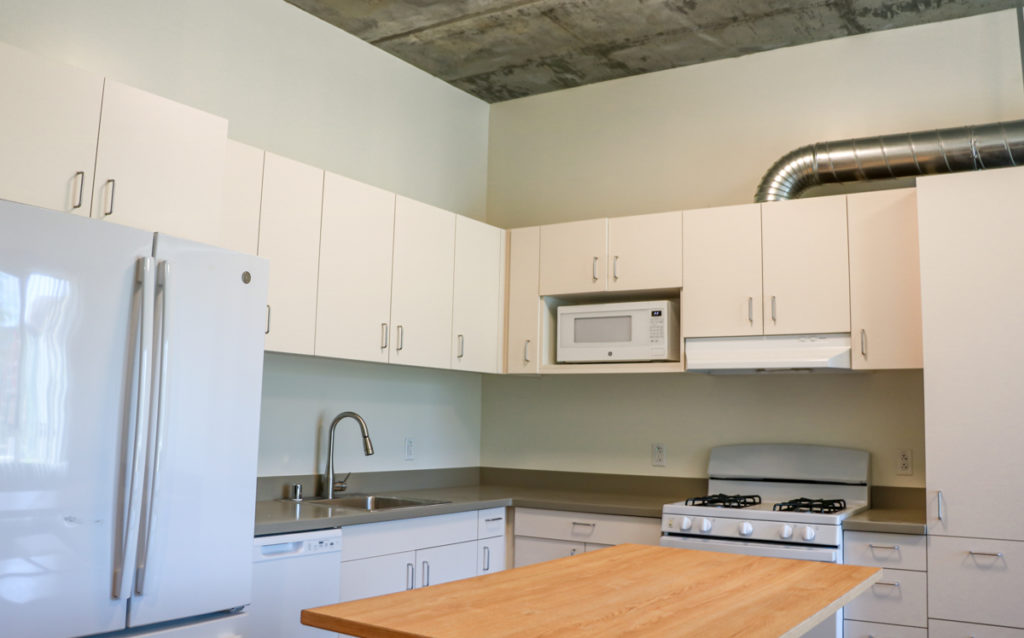 A shared multipurpose room will also feature a large screen that can be used to host viewing parties and tables where students can gather throughout the day, said Jared Meyer, senior director of housing maintenance with UCLA Housing and Hospitality. Each building also has an outdoor courtyard with seating and barbecues for student use, Meyer added.
Furthermore, the multipurpose room will include a teaching kitchen equipped with burners and other appliances that UCLA chefs will use to hold demonstrations and classes throughout the year. The kitchen will also have built-in cameras so sessions can be streamed to students following along in their own kitchens, Dundish said.
Dundish added that the implementation of the teaching kitchen and providing resources such as the Bruin Plate Cookbook aims to help students transition from living on the Hill to living more independently in apartments.
While there are fewer resident assistants in the apartments than in the dorms, the number across all of the apartments is growing from 21 to 45 RAs next year, said Idriss Njike, director of UCLA Residential Life.
UCLA Residential Life also hopes to continue to ease the transition for incoming first-year transfer students with resources stemming from programs such as the Transfer Experience initiative, whose programming will expand to the apartments from their central point on the Hill, Njike said.
Transfer student-specific events include UCLA Career Center activities and an undergraduate research forum that will help transfers build community and quickly make connections with faculty, Njike said.
Njike said he is excited to see how students design their experience in these new buildings and is looking forward to working with the students throughout the year to tailor the experience to their needs.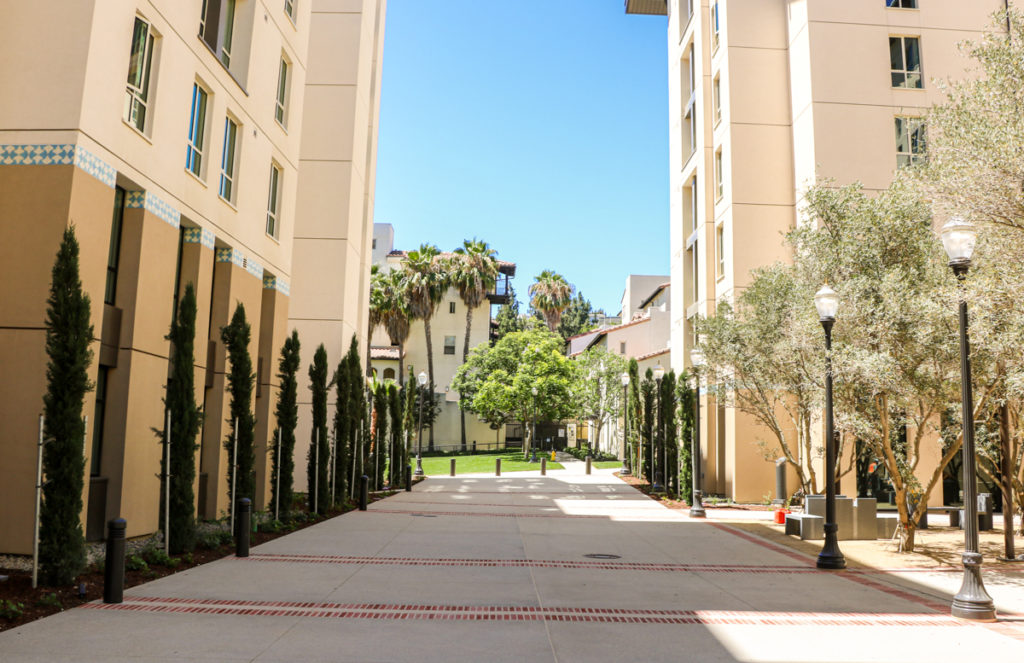 The new buildings are also designed with sustainability in mind – they are on track for gold certification from the US Green Building Council based on measures such as energy savings and indoor air quality, Meyer said.
Each building's lobby will also have a dashboard that shows the building's current sustainability performance, a feature that is already added in the recently opened Gayley Heights apartments and Olympic and Centennial residence halls, Meyer added.
[Related: UCLA to see an increase in buildings certified green, reducing energy costs]
Laurel, Palo Verde and Tipuana trees are planted in front of their respective namesake buildings, Dundish said. She added that the tree theme, which extends from nearby spaces including Magnolia and Sycamore courts in Weyburn Terrace, represents the goal of creating a Bruin community among the apartments.
"It's trying to build out the sense of one big community co-living together in Westwood," Dundish said. "(That) was important to us."