Student repurposes items to craft distinctive designs in business Pearly Rights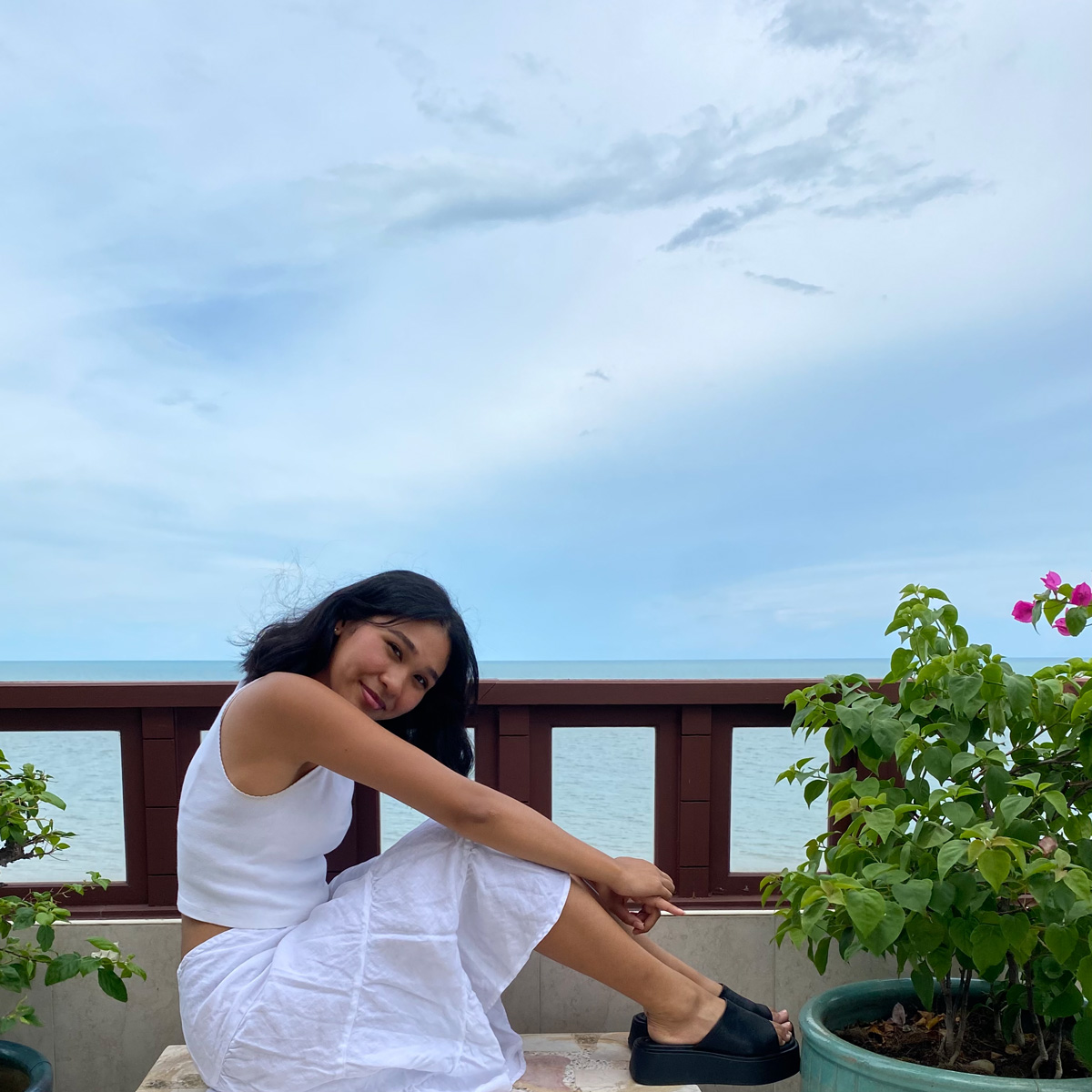 Ida Tongkumvong, a rising fourth-year communication student, said her business, called Pearly Rights, gave her a newfound sense of independence and creativity. (Courtesy of Ida Tongkumvong)
This post was updated July 31 at 9:55 p.m.
Ida Tongkumvong is crafting conscientious creations.
With an entrepreneurial mindset and interest in marketing, Tongkumvong created a small business called Pearly Rights, for which she said she sells recycled, handmade beaded items and clothing. The rising fourth-year communication student said she has been selling jewelry through Instagram and at flea markets since April 2020, donating a portion of her profits to human rights and social justice organizations. As an artist and art teacher, Tongkumvong said she enjoys making graphics to advertise and be creative in her business endeavors.
"That's what's so cool about having your own business is having that freedom to do what you want with it," Tongkumvong said. "One of the main things I try to stick by is just doing it for myself and … sticking to what I like and what I want to do."
Making each piece of jewelry by hand, Tongkumvong said she uses beads from various sourced materials such as glass and seeds to create necklaces, earrings, bracelets, rings, hair clips and phone charms. She said she keeps her company sustainable by repurposing beads, purchasing them from other small businesses or collecting them from her travels.
Although there is no specific way she comes up with ideas for her designs, Tongkumvong said inspiration strikes when she uses different beads and gravitates toward pastels and lighter colors in particular. Tongkumvong has also created funkier pieces, such as earrings in the shape of bok choy, mushrooms and cherries, which she said are her personal favorite.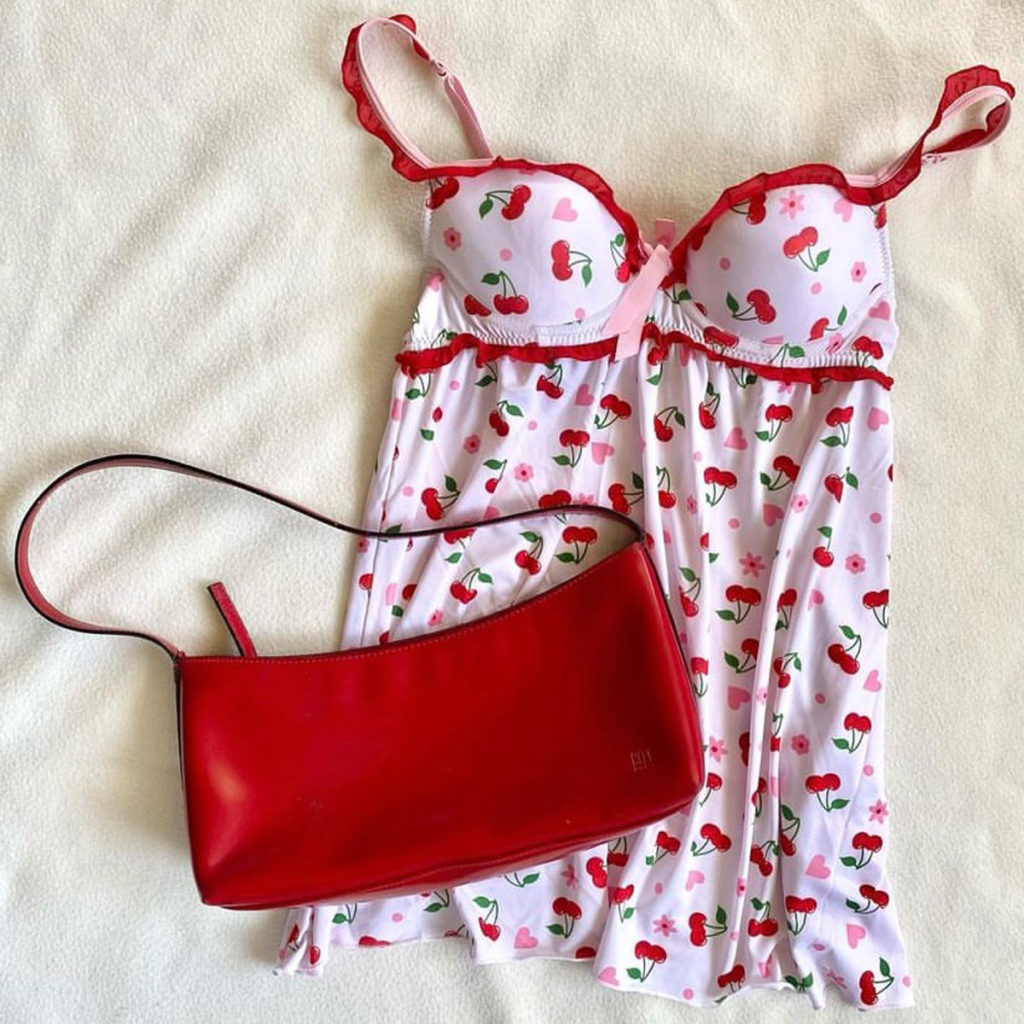 [Related: Student brightens Bruin Walk with small jewelry business Laura's Lovely Crafts]
At first, Tongkumvong said she only made batches of jewelry, which sold out quickly. However, once school started, she said she did not have as much time to make many pieces, so she began to take custom orders instead. Customers can give Tongkumvong specific requests or allow her the creative freedom to actualize her own ideas, she said.
"It's really cool seeing what my customer's vision is and trying to fulfill that," Tongkumvong said. "The fact that people trust me and trust my vision is really cool."
Pearly Rights has been a vendor at several different flea markets on campus, Tongkumvong said, including UCLA Radio, the Student Committee for the Arts and the Cultural Affairs Commission's craft fairs. Tongkumvong said her friends have also hosted their own flea markets at their apartments where she sells her jewelry. In addition to growing her customer base by selling in person and online, she said many people learn about Pearly Rights through word-of-mouth and seeing people wear her pieces.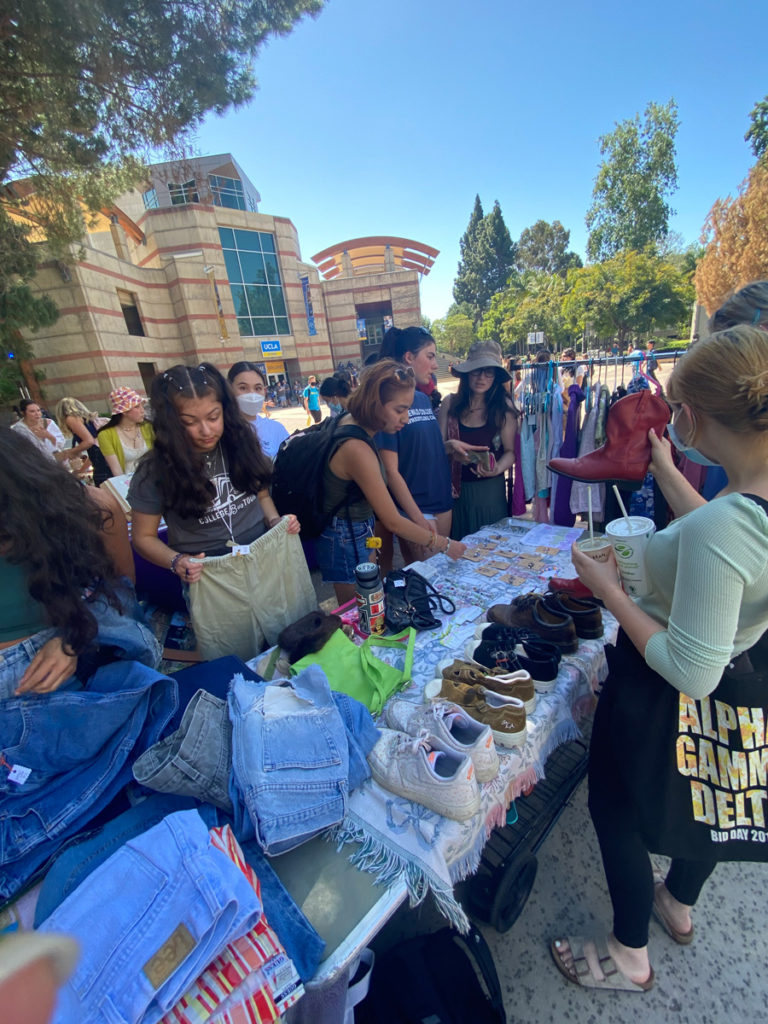 Alumnus Taylor Duarte, who grew up with Tongkumvong and follows Pearly Rights on Instagram, said she consistently purchases pieces from the shop. Her first product from Pearly Rights was a pair of red mushroom earrings, which she said is her favorite piece because they are creative and distinct, like all of Pearly Rights' colorful and impactful pieces that she said are crafted from the heart.
"Everything about her brand is super thoughtful, super intentional," Duarte said. "I think that's why it's so successful and people love it so much."
[Related: UCLA student blends popular culture with trendy designs in beading business]
Customer Audrey Berry, a rising fourth-year Chicana and Chicano studies student, said along with buying from Pearly Rights she has helped Tongkumvong set up shop at flea markets. Berry said Pearly Rights is different from other brands since it is sustainable and the pieces are fun, colorful and eclectic.
"I really enjoy seeing her express herself through the different designs she creates," Berry said. "She sources really unique beads, and it's really cool to see how she designs everything."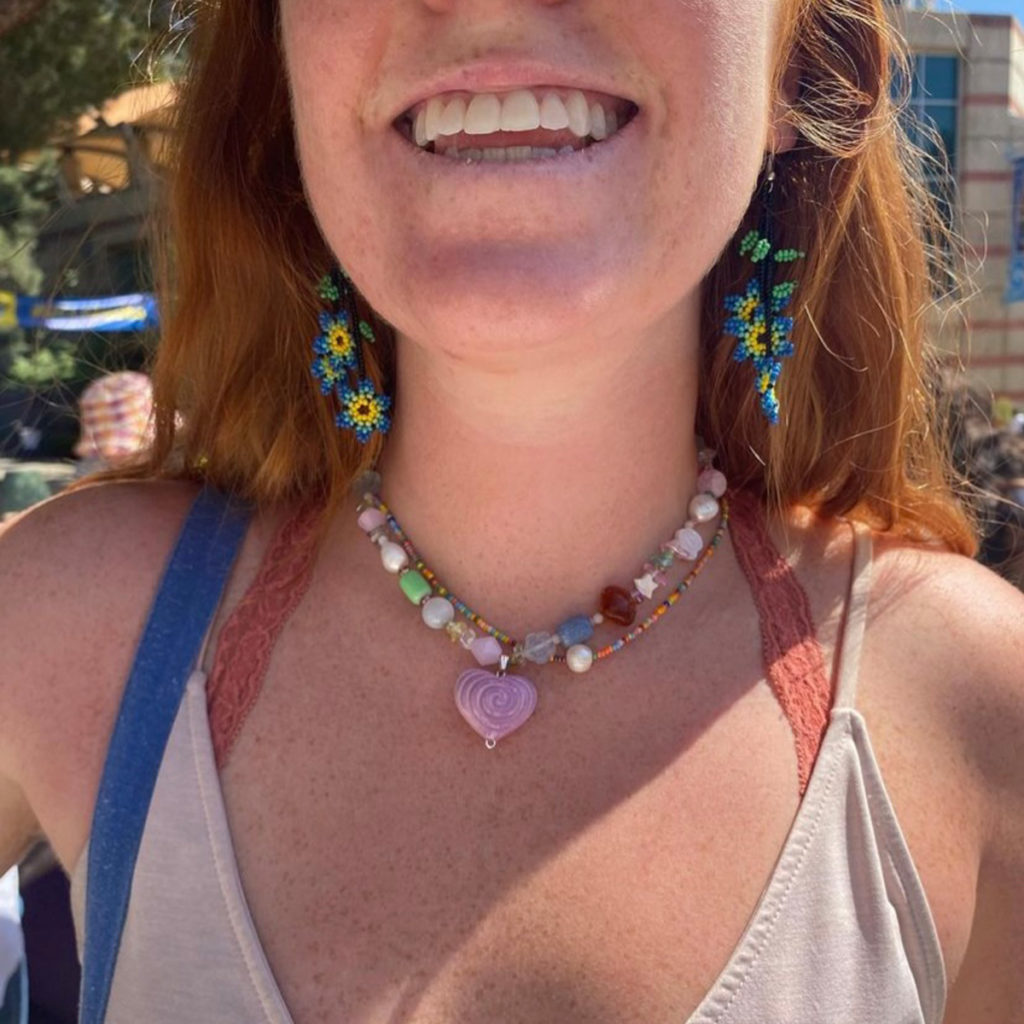 As the owner of a small business, Tongkumvong said she works on every aspect of each order, including marketing, wrapping the pieces, shipping each item and setting up at flea markets. By writing notes to each customer and fulfilling custom orders, she said she aims to make her business as personal as possible.
"I think what a lot of businesses lack is that personal relationship," Tongkumvong said. "Having that back and forth about what they want for their piece and just building that relationship is what sets me apart."