Op-ed: TFT fails to improve equity, inclusivity for disabled students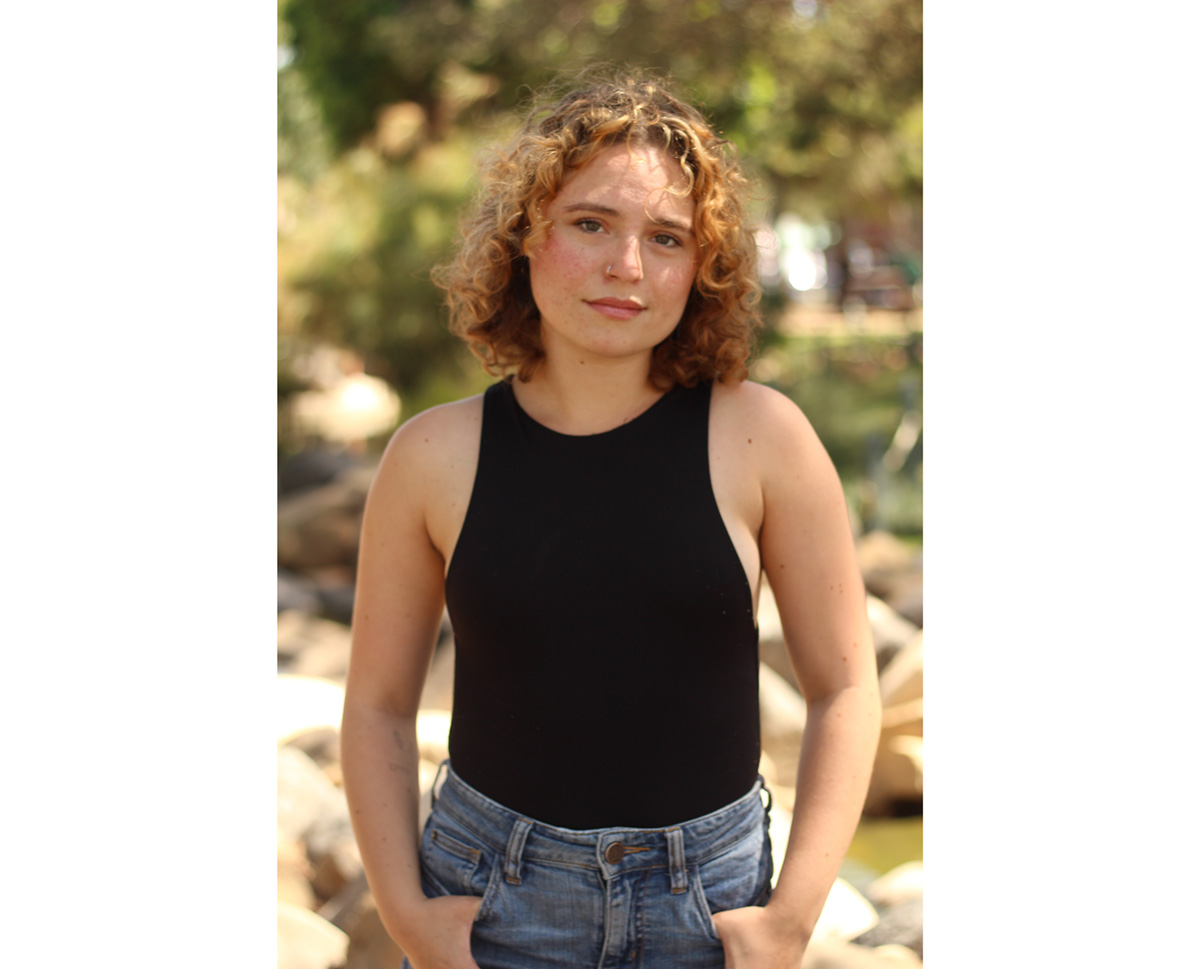 Daisy Friedman stands for a photo. (Courtesy of Daisy Friedman)
This post was updated July 4 at 7:50 p.m.
On May 13, the UCLA School of Theater, Film and Television hosted a panel titled "Representing Disability After CODA," with prominent disability activists within the performing arts as speakers. "CODA," which stands for child of deaf adult, is an award-winning film starring deaf actors that was a landmark in disability representation in the film industry.
As a disabled first-year film student, I was excited to learn more about representation from professionals in the field. The panel opened with an overview of the past theater season, acknowledging TFT's lack of authentic portrayals in its casting decisions.
Unfortunately, this call to action for more authentic representation seemed more like an apology for past turmoil than a commitment to a more inclusive future.
After the panel, the moderators opened the floor for audience members to ask questions. I distinctly remember a man who identified himself as the head of the Master of Fine Arts acting program and explained he had a disabled student audition for the MFA program a few years ago. He went on to emphasize that while this young man was talented, it was overshadowed by the fact that his parents were "hovering" over him throughout the entire audition process. He said for that reason, he did not admit the student to the program, fearing his parents would become too much of a hindrance to this student's progress. He asked the panel how to deal with his decision not to admit the candidate.
It seemed to me that he was asking a group of disabled performers to console him regarding his decision to deny a student education at the No. 1 public university in the nation based on his disability.
I was taken aback by the lack of alarm or distaste that the panelists showed for the comment. Maybe it was because of the professional environment or because of the prevalence of ableism in theatrical spaces, but I cannot fathom how we can progress as an industry if we aren't taking the time to address instances of ableism in spaces that are meant for education on the subject.
There are already so few disabled artists I can look up to in film and theater, and knowing that students have been denied opportunities because of their disabilities makes me question the opportunities that may be withheld from me as I enter the professional world. I am someone who can conceal their physical difference, and it makes me wonder whether, if that were not the case, I would have been met with rejection when I opened my portal on decision day.
If the audience came wondering what disability representation looks like after "CODA," then I think they got their answer.
This February, I participated in the Strike for Our Safety sit-in, sleeping on the floor of Murphy Hall for 16 days. While that experience opened my eyes to the power of the disabled community on campus, it also revealed the administration's deep disregard for underrepresented communities. I went into the panel believing my department was going to be the first to change the narrative of how we value disabled voices, but I was mistaken. While hosting the panel itself was a good first step, the fact that a powerful figure in charge of admissions to the school openly admitted the ableist denial of a disabled student showed how TFT has a systemic, internal problem that can't be solved in a day.
Recently, I committed to transfer from UCLA this fall. Though I had been going back and forth about the choice I made, after this panel, things felt clearer. I understand that UCLA has one of the best film schools in the nation, but if TFT is not a school rooted in inclusivity and humility when faced with constructive feedback, it is not a school I want to be a part of. Our industry is ever-evolving, and we are bound to make mistakes, but how we respond to instances of inequity is what speaks volumes.
As someone who was exploring disability activism at UCLA, a part of me is sad to go. I want to see what change could have been made if we could have built the same type of community within TFT that was cultivated during the sit-in.
To make a change, you need a community. Because TFT isn't working to accept students that would build that community, the needle has no possibility of being moved. I think I will always wonder what would have happened if I helped continue the fight for disability representation within TFT, and I wonder what that rejected MFA student could have done too.
If I spent my first year at UCLA seeing an accurate representation of disability within my school, I strongly believe the story would be different. If future admissions committees are truly committed to diversity within this program, they must begin to view disability not as a hindrance – like the head of MFA acting did – but as a different perspective to contribute to the community. Without this shift in thinking, the retention of disabled students like me within TFT will continue to suffer. I hope that the university I attend in the fall empowers a community of disabled artists whose experiences are truly taken to heart and not pushed aside with a one-hour panel.
Friedman was a first-year disability studies and film and television student at UCLA.