United Khmer Students at UCLA promotes community, cultural education for students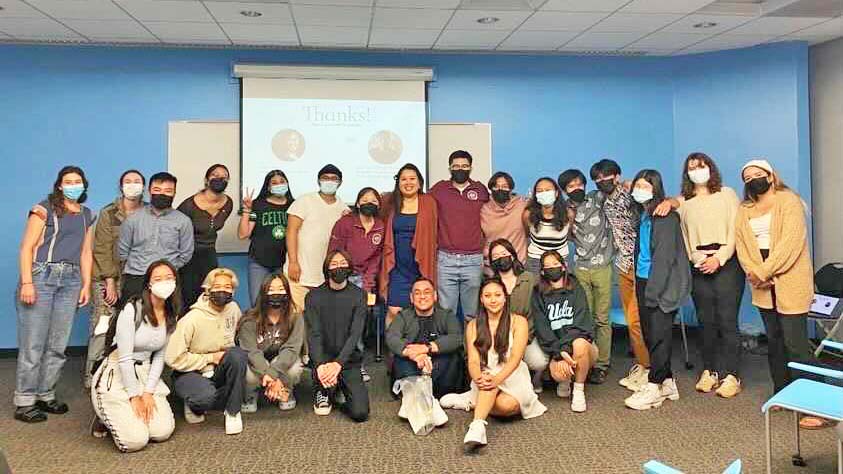 Several event attendees at the May 16 Cambodian Genocide Remembrance stand for a photo. United Khmer Students has fostered a space for open dialogue surrounding higher education, generational patterns and healing. (Courtesy of United Khmer Students)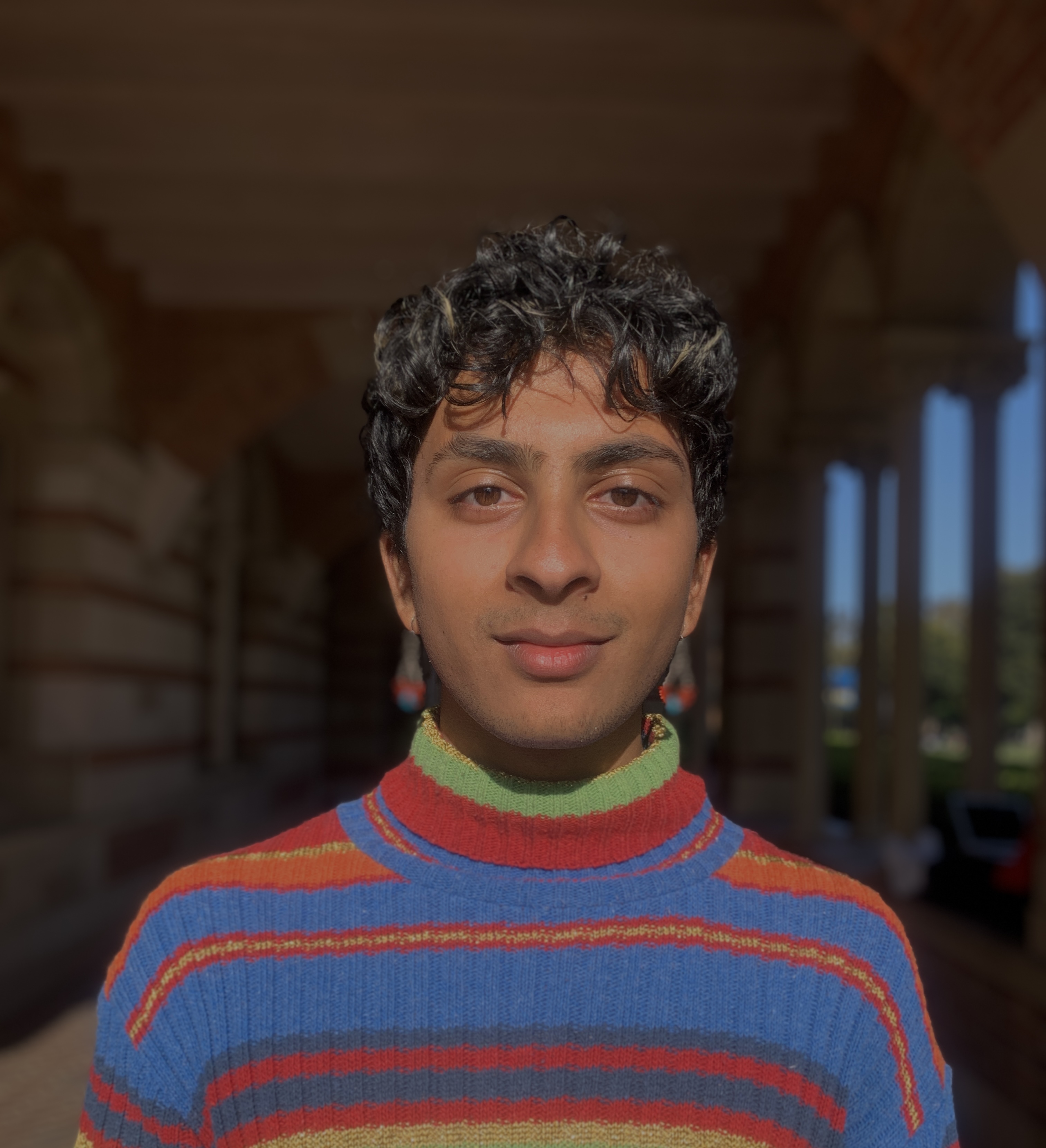 This post was updated June 26 at 9:57 p.m.
Editor's Note: Daily Bruin used Cambodian and Khmer in this article according to sources' preferences.
By providing a dedicated space for their community, the United Khmer Students at UCLA are fostering dialogue surrounding trauma, higher education and healing for their members.
Cambodian students face different challenges than other Asian American students, said Regina Hieap, the advisor for United Khmer Students, a student organization supporting students who are Khmer, the ethnic group that constitutes the majority of the Cambodian population. Hieap said having a space to bring light to these differences is important, especially considering the model minority myth – the belief that Asian Americans are all socioeconomically successful and self-reliant, according to the University of Texas at Austin.
Amanda Chhouk, a fourth-year sociology student, said many Cambodian students face retention barriers in institutions of higher education and make up a small percentage of their student bodies.
Another particular challenge is high school graduation outcomes for Cambodian students, Hieap said. In response to this issue, the Khmer Outreach, Retention and Education program, started by United Khmer Students in 2003, provides mentorship and assistance for Khmer youth in high school toward higher education, according to the group's website.
Roslynn Khin, a fifth-year sociology transfer student and president of United Khmer Students, said she participated in the program at her high school as a mentee, adding that the group's presence at UCLA influenced her decision to attend.
"Since there aren't a lot of Southeast Asians who attend higher education, I knew having a community for me would be very important," said Khin, who is now a mentor for the group's outreach and retention program. "So that's why I decided to commit to UCLA."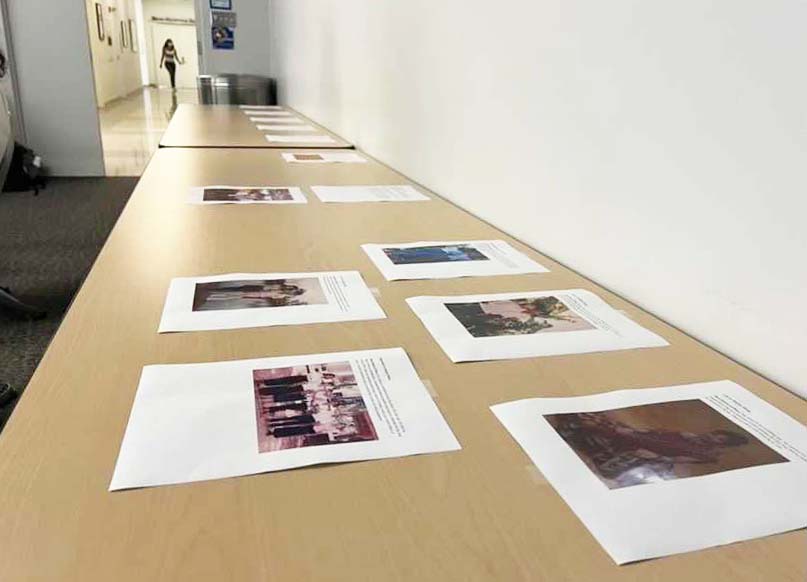 United Khmer Students has also worked to foster discussion, education and healing surrounding the events of the Cambodian genocide.
In 2018, the Cambodian government officially declared May 20 as the National Day of Remembrance for the Cambodian genocide under the Khmer Rouge. From 1975 to 1979, the Khmer Rouge, a communist political group, killed an estimated 1.5 million to 3 million Cambodians, according to the University of Minnesota.
On May 16, the United Khmer Students hosted a Cambodian Genocide Remembrance Day in recognition of the genocide. The space was open to UCLA students, alumni and community members.
Chhouk, who is also a KORE director, said the open event helps build solidarity across the UCLA campus, adding that she hopes it can encourage greater public understanding of the Cambodian community.
"I feel like not a lot of people even know what Cambodians are. … I think it was important to just to let others know what we've been through and how that shaped us to who we are today," Chhouk said.
The event also provided a timeline of Cambodian history before, during and after the genocide and showcased a gallery of personal artwork from students and community members. It also provided a space where students could share their own experiences with the genocide.
Hieap, an alumna who graduated in 2022 with a Master of Public Health, said attendees spoke about how some family members continue to live in a survival mindset as a response to trauma from the genocide and how students' mental health and upbringing have been affected, she added.
"I think in our culture, we don't talk or discuss about it (the genocide), and we just want to move on from it," Hieap said. "But that is not what healing is because we are just ignoring this huge thing that happened."
Khin said the group ultimately chose to focus on a narrative of healing while honoring past generations at their remembrance event. Many participants discussed tools to address intergenerational trauma as a community such as by attending therapy despite the stigma surrounding mental health in the Asian community, Khin added.
"We want to make it worth it, obviously, and make them (our parents) proud, but we need to keep in mind self-care and healing," Chhouk said. "That was a big theme of our discussion – healing, being resilient, validating our own feelings (because) you're not alone, you have the space and the community."
Many other ethnic groups in Cambodia, such as Chinese and Vietnamese communities, have also lived through the genocide, said Aaron Tann, a communication alumnus and United Khmer Students' public relations officer.
The group's focus on solidarity inspires him to learn about other communities and their experiences, he added.
"Just being able to share space with other people and find those universal themes and those related experiences and then working together and hear each other's stories, that really goes a long way," he said.
Kodialam is a National and Higher Education contributor. They are a first-year student pursuing a double major in communications and geography.
Kodialam is a National and Higher Education contributor. They are a first-year student pursuing a double major in communications and geography.