UCLA report shows difficulties for trans students, advocates institutional support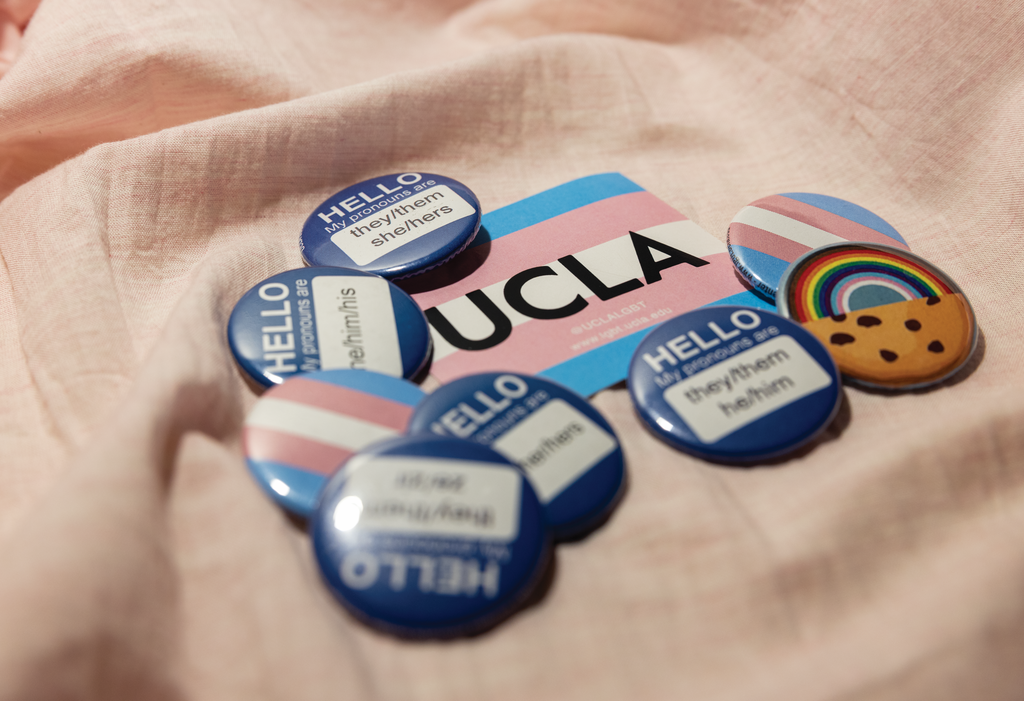 Several pins show the transgender flag and sets of pronouns along with a UCLA sticker incorporating the trans flag. An April 2022 report from the UCLA School of Law's Williams Institute, a policy think tank that researches issues surrounded gender identity and sexual orientation, found that many transgender students experience harassment and inequality in higher education settings. (Christine Kao/Daily Bruin staff)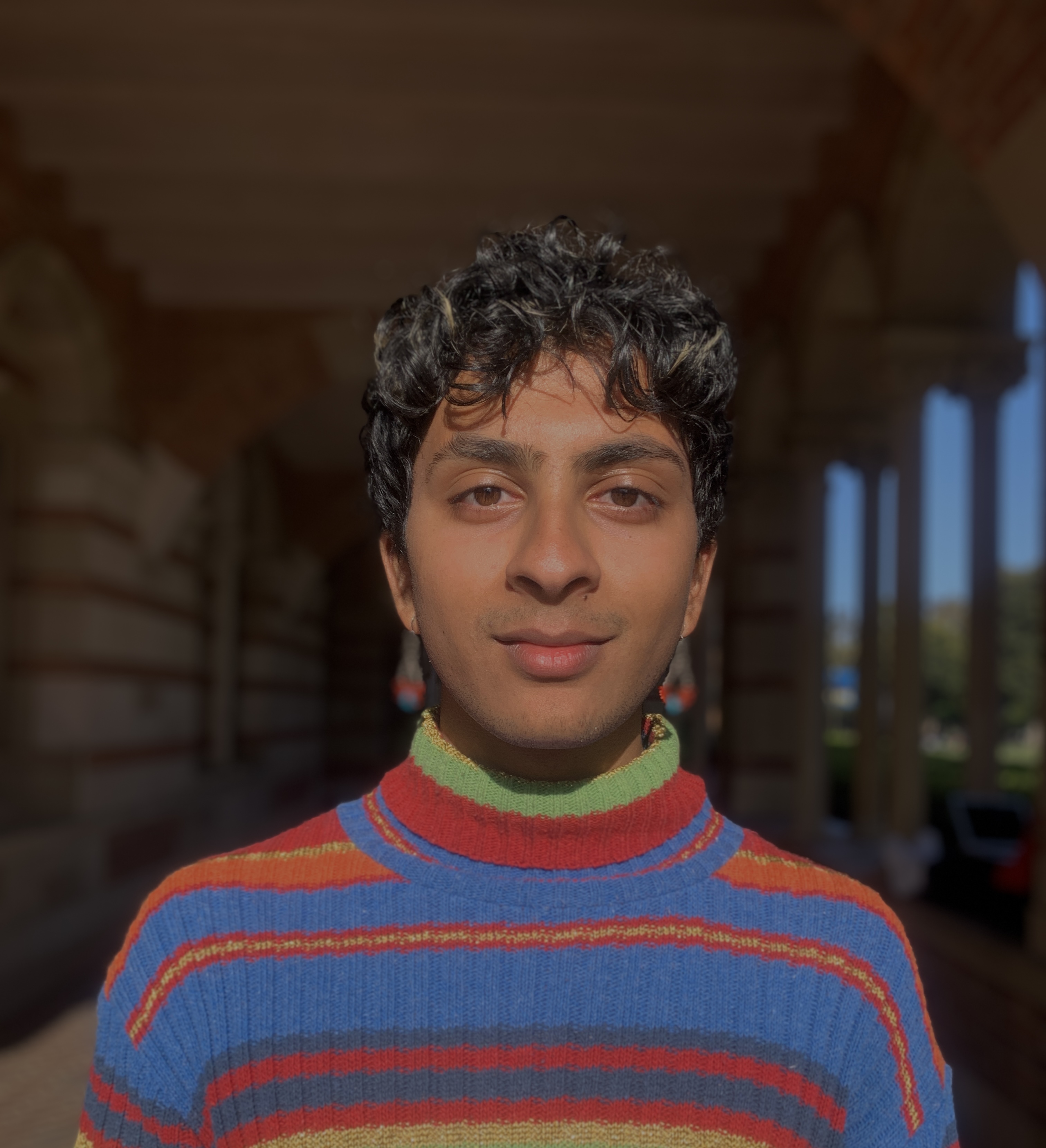 This post was updated June 26 at 9:48 p.m.
Transgender students in educational settings – including colleges and universities – often experience harassment and feel a lack of belonging for their identity, but institutions can provide resources to support them, according to a UCLA study.
The Educational Experiences of Transgender People report, published in April 2022 by the Williams Institute at the UCLA School of Law, surveyed a representative sample of trans women, trans men and non-binary individuals ages 18 to 40 across the United States, analyzing their experiences throughout all levels of education. Approximately 43% of the sampled individuals had attended community college, and approximately 60% had attended a four-year college, according to the report.
The Point Foundation, an organization supporting LGBTQ+ individuals in academic and leadership efforts, also helped design survey questions used by researchers in the study. Sarah Mason, the marketing and communication director for the foundation, said this report is one of the earliest pieces of research focusing on LGBTQ+ people in higher education.
Kathryn O'Neill, a co-author of the report and a policy analyst at the Williams Institute, said researchers aimed to understand how feelings of belonging and mistreatment affected transgender students and varied across educational institutions. The report also sought to address how campus resources, such as counseling services specifically for LGBTQ+ individuals, could improve student mental health outcomes, she added.
According to the report, three times as many transgender people reported lifetime adverse treatment at school that negatively affected their academic success or educational attainment compared to cisgender LGBQ people. The report also found that nearly a third of transgender people reported unfair treatment by instructors, staff or school administrators across all types of higher education institutions.
More than a quarter of trans students, compared to about one in 10 LGBQ cisgender people, reported that school-based unfair treatment, harassment or bullying was a barrier to their academic success, the report found.
"Some of the most interesting findings have to do with feelings of belonging, mental health concerns among trans people across educational settings," O'Neill said. "The story is what you would expect: Trans people are facing more barriers than cisgender people, more barriers than (other) LGBT people."
O'Neill said trans students at four-year institutions had more positive experiences than at vocational and technical institutions, such as paralegal or esthetician schools. Researchers have theorized this may be due to four-year colleges having more resources and counseling specific to LGBTQ+ students available, she added.
However, the report's small sample size hindered the accuracy of their findings on race-specific issues, O'Neill said, adding that she hopes to further their research on racial disparities in the transgender student population in the future.
The study provided several recommendations for educational institutions looking to better support transgender students, O'Neill added. She said the report's recommendations focused on improving inclusivity through interventions such as revising nondiscrimination policies for gender and sexual minorities, training staff to respect people's pronouns, and reconsidering gender options on administrative forms.
The UCLA LGBTQ Campus Resource Center has served as one such vehicle for progress by offering many resources to and advocating for the university's transgender students, said Andy Cofino, director of the center, in an emailed statement.
The center has worked alongside UCLA staff, faculty and administrators to improve access to gender-inclusive housing and bathrooms and collaborated with UCLA Counseling and Psychological Services to offer drop-in counseling and health services for LGBTQ+ students, Cofino said.
"Our work speaks directly to the recommendations and findings of the Educational Experiences of Transgender People report from the Williams Institute," he said.
Mason said the Point Foundation is now using its network of LGBTQ+ scholars to peer review the report's recommendations and offer feedback. The scholars' findings will later be given to academic institutions to help improve higher education, she added.
"Rethinking how we think about gender, on campus and in our structures of our universities, is the big project," O'Neill said. "There's a lot of potential future steps here."
Kodialam is a National and Higher Education contributor. They are a first-year student pursuing a double major in communications and geography.
Kodialam is a National and Higher Education contributor. They are a first-year student pursuing a double major in communications and geography.