The Daily Bruin brought meaning, community to my student journalism -30-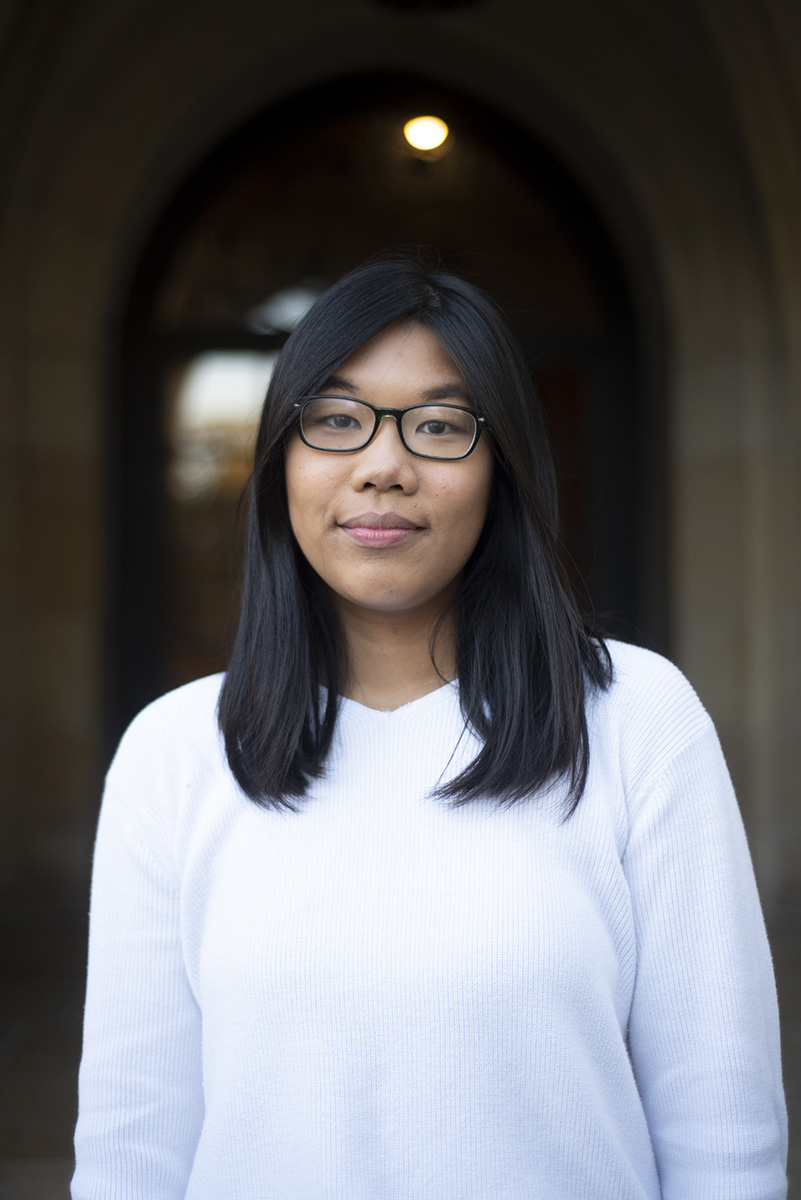 Christine Tran stands for a portrait. (Sakshi Joglekar/Daily Bruin senior staff)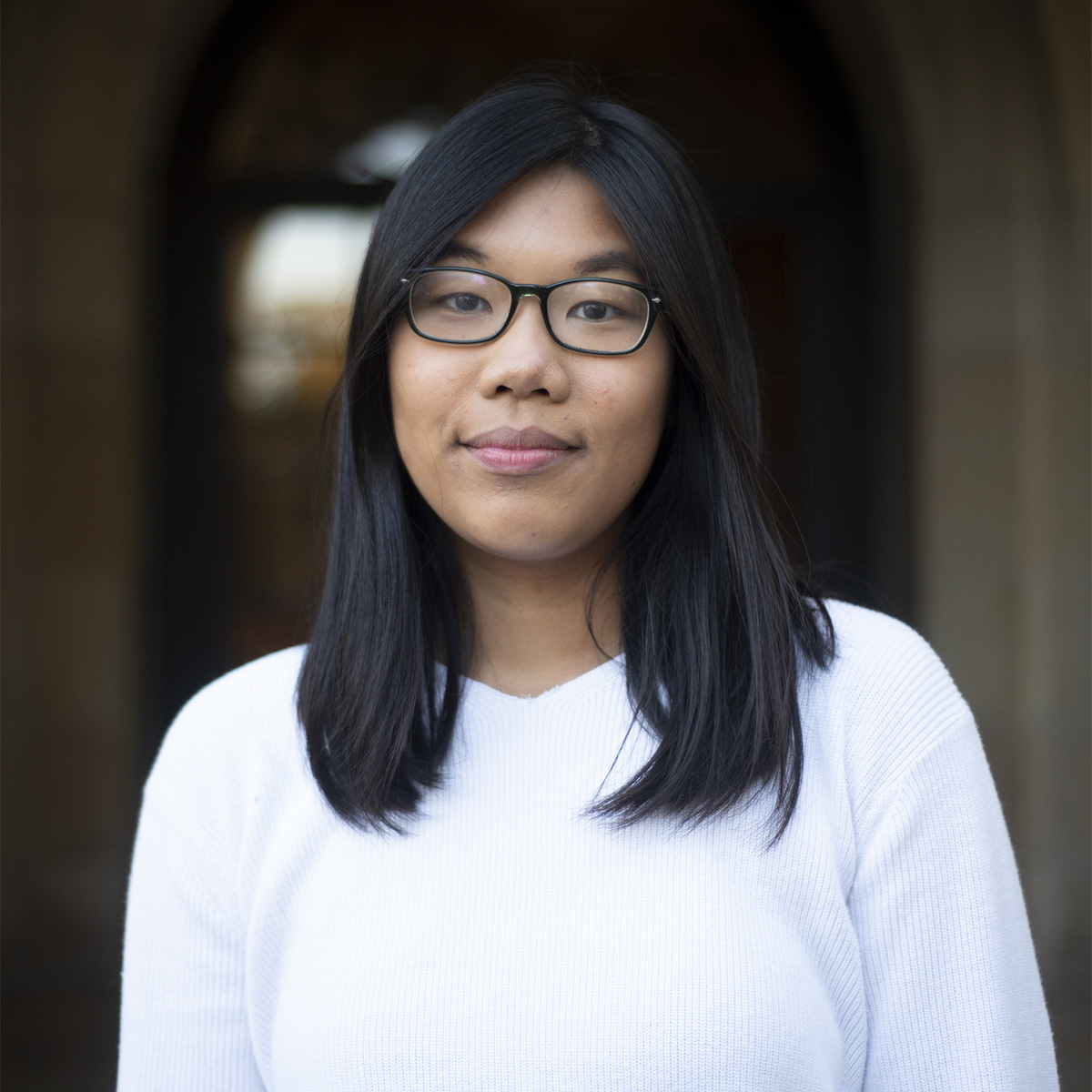 If you had asked me in my first year of college where I thought I would be four years later, there is no way I would have gotten the answer right.
When I first heard about the Daily Bruin, I was enrolled at a different University of California school and I was working for a different student newspaper. I was attending a cross-UC student newspaper conference, where each school presented their workflow for their respective paper. I remember being handed my first issue of PRIME, which featured a student talking about the Hong Kong protests in 2019-2020.
I was in awe. I flipped through the pages of that magazine thinking that this was it. This was the type of journalism I wanted to do. It was a spark I thought I had long lost during my years as a student journalist.
I also remember wondering how it was possible to be a student and an editor at the Daily Bruin with the sheer amount of work they do.
Little did I know, I would find the answer to my question a little more than a year later.
When I first transferred to UCLA, I was still hesitant on whether or not I had made the right choice. I left everything I built my first two years and moved to a new city to be immediately quarantined in an apartment with two strangers. While a lot of things were uncertain at the time in my world and the world around me, I knew one thing for certain: I wanted to apply for the Daily Bruin.
However, shortly before I arrived at UCLA, The Bruin had been freshly under fire for publishing student government endorsements that were deemed anti-transfer. When I expressed my interest in applying to my transfer mentor, I was quickly encouraged not to apply. Despite this, my certainty never wavered. In fact, it only made me more determined to join because I thought, if this paper was truly anti-transfer, it's more important than ever for me to come in and make space for transfers.
Ironically, I've wanted to stop being a journalist for years now. In high school, I disliked my journalism class, and in my first two years of college, I hated the work environment I was in. However, each time I tried to quit, something always drew me back to a newsroom.
And then, in spring 2021, I became the national news and higher education editor.
Now, I am grateful for whatever mysterious force kept me from quitting because the Daily Bruin changed everything I thought I knew about student journalism.
At The Bruin, I discovered a new aspect to student journalism: community. I found people who were willing to dedicate everything they could to this paper. I found people who were not just my colleagues in the newsroom but also my best friends outside of it. I gained bad, stress-filled memories, but every positive memory I gained made everything I've been through since the start of my college career worth it.
Every writer interaction, every article that was transformed by my fingertips, every story that was published by someone who trusted me to guide them, is what truly made my time at the Daily Bruin unforgettable. In the times where I was overwhelmed and could have easily given up on projects that were too much, my contributors were always willing to step up to support me as well.
To the original editors who kept me from leaving the newsroom, Silvia, Sam and Jordan, thank you.
To Saumya, thank you for all your guidance as an editor and all your support as a person, writer and friend. I owe everything I have at the Daily Bruin to you.
To Anushka, Constanza, Kari, Maanas and Victoria (thank you Vxtorxa for reaching out and igniting this beautiful friendship with some simple stalking), I can't begin to express my gratitude to each and every one of you. At some point or another in this year, you all have acted as my source of inspiration and strength. I'm appreciative of every laugh, cry, argument and moments of pure chaos we have shared together this year.
To Catherine, Shaanth and Megan, I feel lucky to have had the opportunity to pass any sort of knowledge to you all. Thank you for all of your hard work and amusing conversations. I'm so proud and excited to see everything you and the other incoming editors will achieve in the coming year.
My undergraduate years have been defined by a lot of confusion. From struggling with feeling like I belonged at a particular college campus to readjusting my life and goals on a new campus.
But all these years figuring out where I should be, I think it was all leading me to where I was meant to be – which was right here in Kerckhoff Hall 118.
Tran was a News contributor 2020-2021, Enterprise contributor 2021 and the national news and higher education editor 2021-2022.
Tran was the 2021-2022 national news and higher education editor in addition to being a contributor for Enterprise. She was also a fourth-year political science student at UCLA.
Tran was the 2021-2022 national news and higher education editor in addition to being a contributor for Enterprise. She was also a fourth-year political science student at UCLA.