Co-op housing association provides community, affordable housing alternative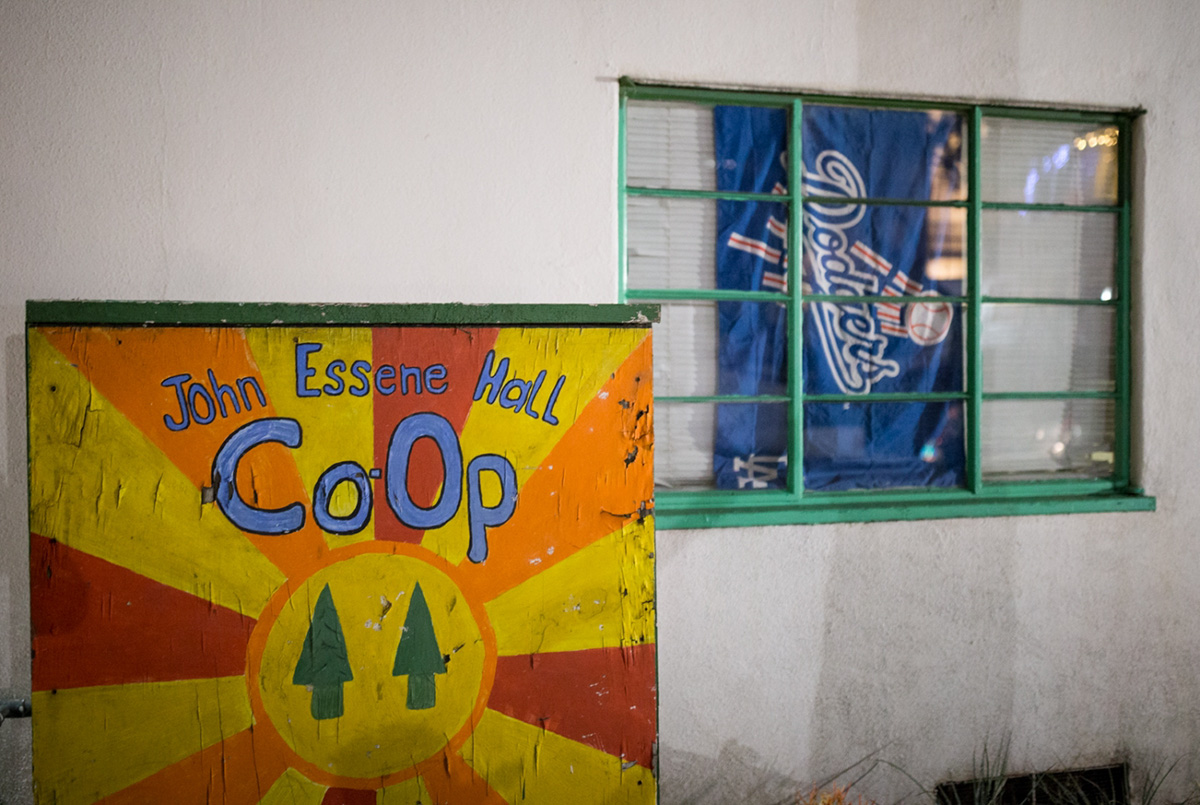 With three buildings in Westwood, the University Cooperative Housing Association co-op offers UCLA students and other residents affordable housing and a sense of community through resident-led efforts, as seen in their dining program. (Daily Bruin file photo)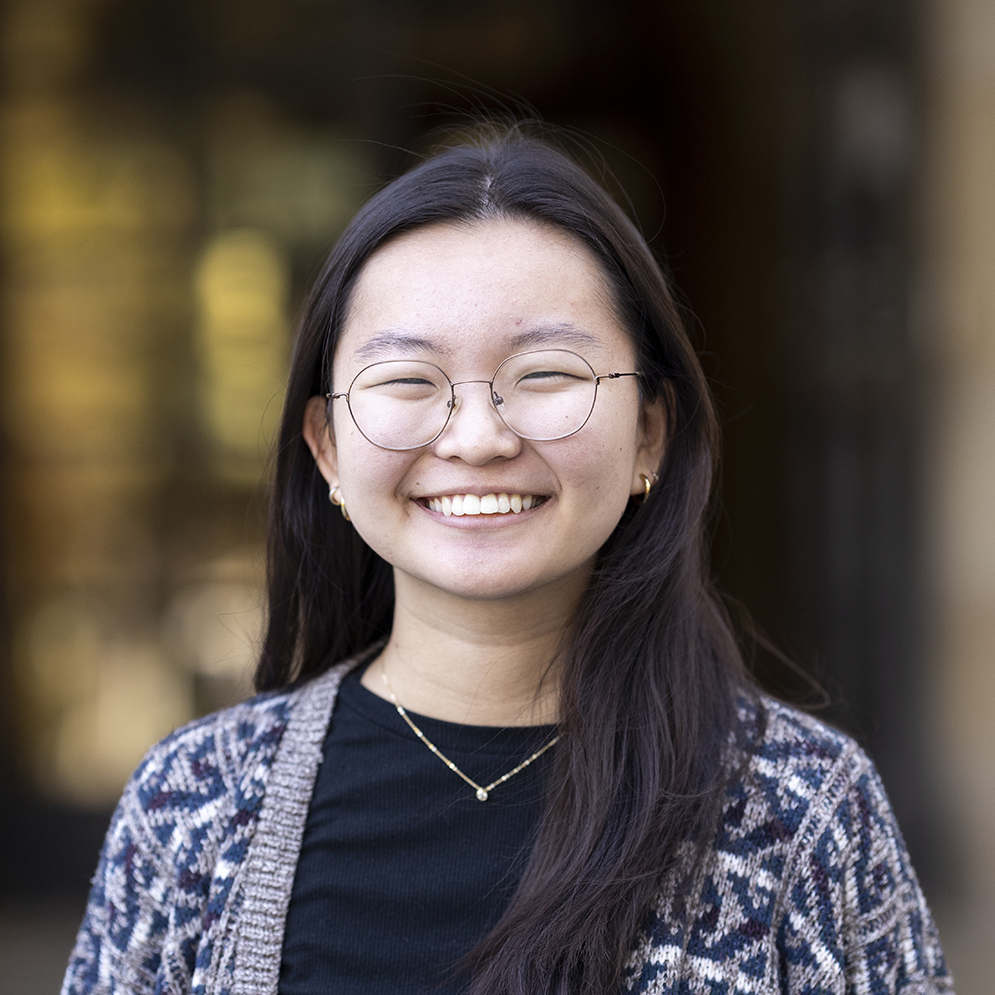 Fully student-run, the University Cooperative Housing Association is housing a legacy of community.
Founded in 1936, the UCHA co-op is a nonprofit organization that provides affordable housing for students and the larger academic community in Westwood. Fourth-year political science student and previous board President Melanie Marentes said life at the co-op involves weekly chore shifts to maintain essential elements of the living space such as the kitchen, administration, security and technology support. With most new residents starting off in the kitchen, Marentes said housing rates include three meals a day during the week, all of which are prepared by full-time professional chefs who are assisted by residents.
"I definitely think that (the kitchen) is the place where, when you first enter, you'll get to meet a lot of your friends because you bond over the tasks you have to do," Marentes said. "The coolest part is being able to talk to people that you know in the meal line. … There's this collective bonding that we all have – an understanding (of) working in the kitchen because most of us have started there."
While most of their tasks in the kitchen involve helping with prepping and serving meals, Marentes said the chefs also give tenants the creative freedom to try out different dishes under supervision. Since many residents are international students, Marentes said oftentimes students in the kitchen will cook dishes from their respective cultures. For example, she said because there is a large Indian population at the co-op, the kitchen has served various Indian dishes such as dals and curries, with her personal favorite being their coconut chickpea curry. Alumnus and co-op member Louis Ballon, who is from France, said he once worked with the chef to prepare French crepes for breakfast during one of his kitchen shifts.
[Related: Gallery: Inside the Co-op]
Although the dining services are flexible to new food ideas, resident and alumnus Jacobo Fe said some of the more standard meals at the co-op include burger nights on Wednesdays as well as a make-your-own omelet station during weekend brunches. Ballon said the kitchen is also inclusive to residents with different dietary restrictions, offering vegetarian and vegan options for meals. Fe said the co-op is able to make quick, collaborative decisions, such as including more international dishes or vegan and vegetarian options on their menu, because of the democratic system set in place. He said the members will often hold votes to elect their board of directors, which makes policy decisions for the co-op and for other changes members wish to implement.
"We are constantly voting for things. … You really feel the protection of the community in cases like sexual harassment or (if) you want more vegan options in the meals or cases where you feel somebody has not behaved properly," Fe said. "You have the ability to quickly raise up your voice in a comfortable environment, and you feel that your voice is heard (and) taken into consideration."
In terms of the community, Fe said he enjoys the co-op's family-like atmosphere, where residents have opportunities to engage with their fellow tenants, from attending socials and festivities to eating meals in the cafeteria. Marentes said the co-op gathers a diverse group of residents, including undergraduate, graduate and doctorate students, as well as students who attend other colleges in the area.
[Related: Demia aspires to create community online, consolidate resources]
Another element that adds to the strong sense of community, Fe said, is the shared responsibility to care for the physical space. While residents in traditional UCLA housing likely do not personally know the cleaning and service workers in their building, Fe said co-op residents are much more closely related to those who are maintaining their living space. Because the food is prepared by the residents themselves and the buildings are maintained and cleaned by them as well, he said the lifestyle and culture at the co-op foster deep care for the living space and community at large.
When reflecting on her time at the co-op, Marentes said though she initially moved into the co-op because of its affordability, her biggest gain has been the deep friendships she made from living there. She said her time as a leader at the co-op taught her skills that give her confidence to navigate the world beyond college, especially in terms of sharing life and new experiences with the people around her.
"Living in cooperative living, … it's not luxurious, it's not always the cleanest," Marentes said. "I think the community makes up for it, a hundred percent."
Yun is a senior staff writer for Arts & Entertainment. She was previously the Theater | Film | Television editor from 2021-2022 and an Arts reporter from 2019-2021. She is also a fourth-year communication and Asian American studies student.
Yun is a senior staff writer for Arts & Entertainment. She was previously the Theater | Film | Television editor from 2021-2022 and an Arts reporter from 2019-2021. She is also a fourth-year communication and Asian American studies student.