Tay's Takedown: UCLA baseball prevails when it matters despite injured roster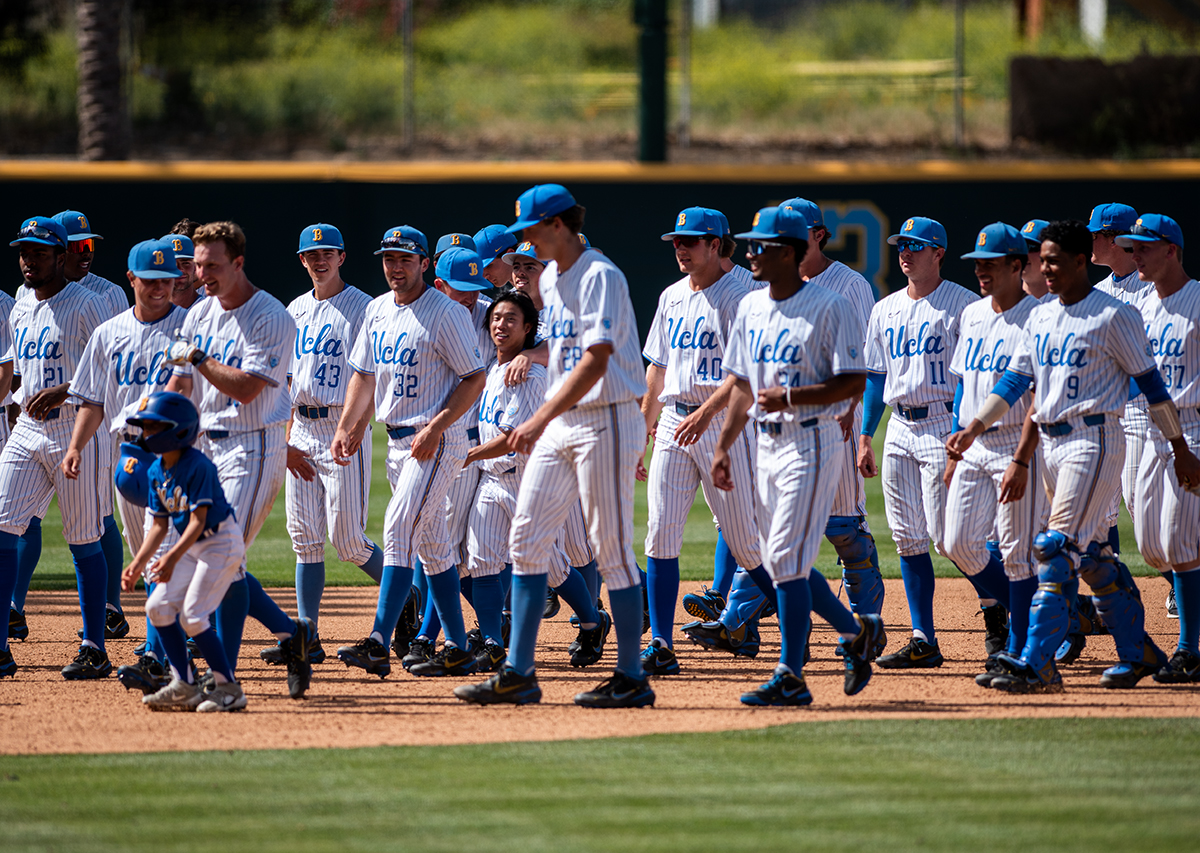 No. 23 UCLA baseball exits the field after celebrating a walk-off win May 15. The Bruins posted a .636 winning percentage in the regular season despite a host of injuries to its pitching staff. (Jason Zhu/Daily Bruin staff)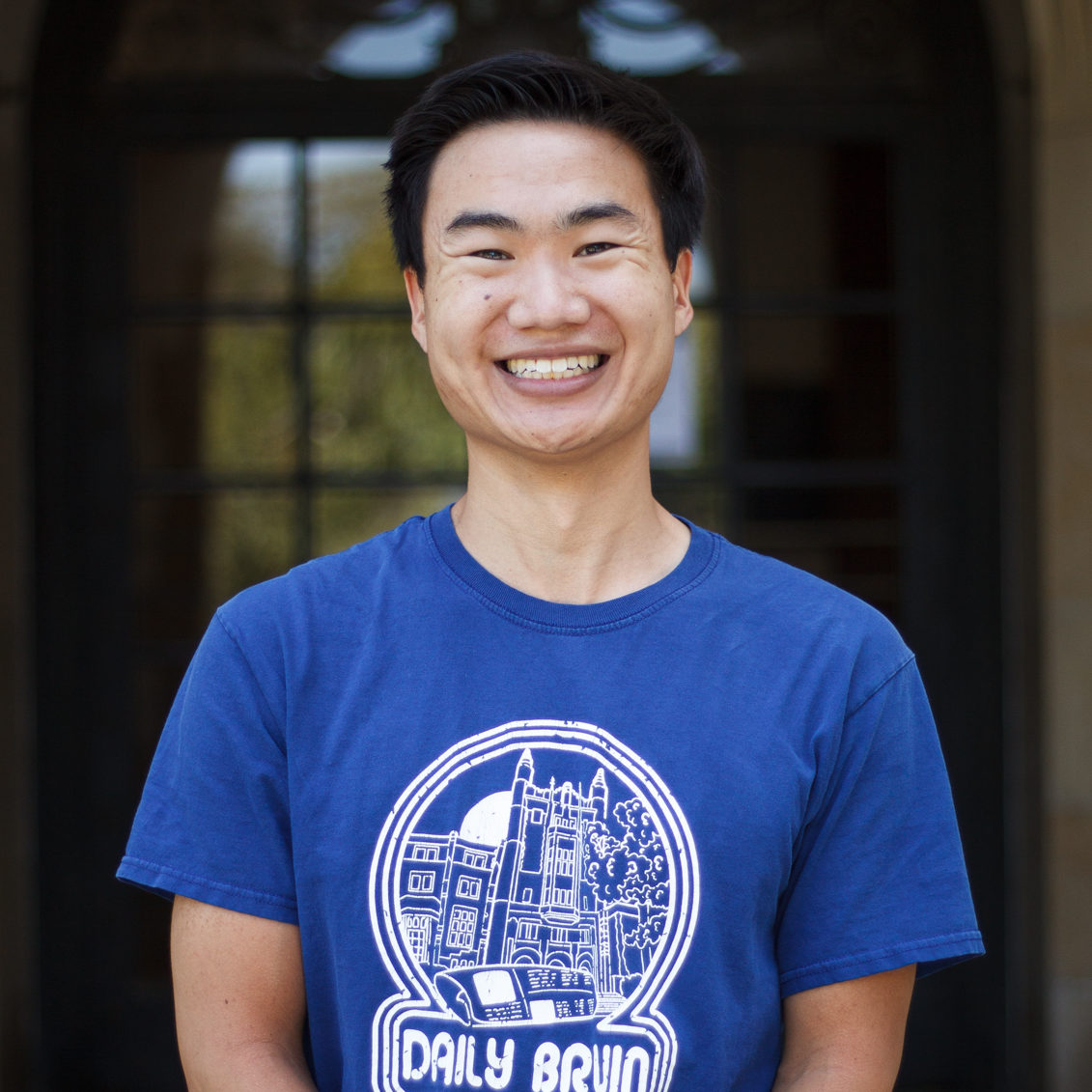 They are bruised Bruins. But they are surging when it truly matters.
They sustained one injury after another to the best arms in their starting rotation. But they have managed to stitch together an odd quilt of pitchers that make it work.
They came into Corvallis on the fringe of consideration for a spot as the Pac-12's top dog. But they left with a series win over the No. 2-ranked team in the nation.
There's little good reason that No. 23 UCLA baseball (35-20, 19-11 Pac-12) should be in this position. Its pitching staff has been decimated by injuries, unlike anything coach John Savage has experienced in his 18 seasons in Westwood.
"We're crazy beat up," Savage said of his roster back in April. "I've never seen injuries like this."
From the season's first pitch, Savage was fumbling for a starting rotation that could stick. UCLA's opening-day starter in 2021, then-sophomore right-hander Jared Karros, wouldn't go on to pitch in 2022 because of a back injury. Freshman left-hander Gage Jump, one of the Bruins' most anticipated recruits, wasn't available opening weekend either because of an oblique injury.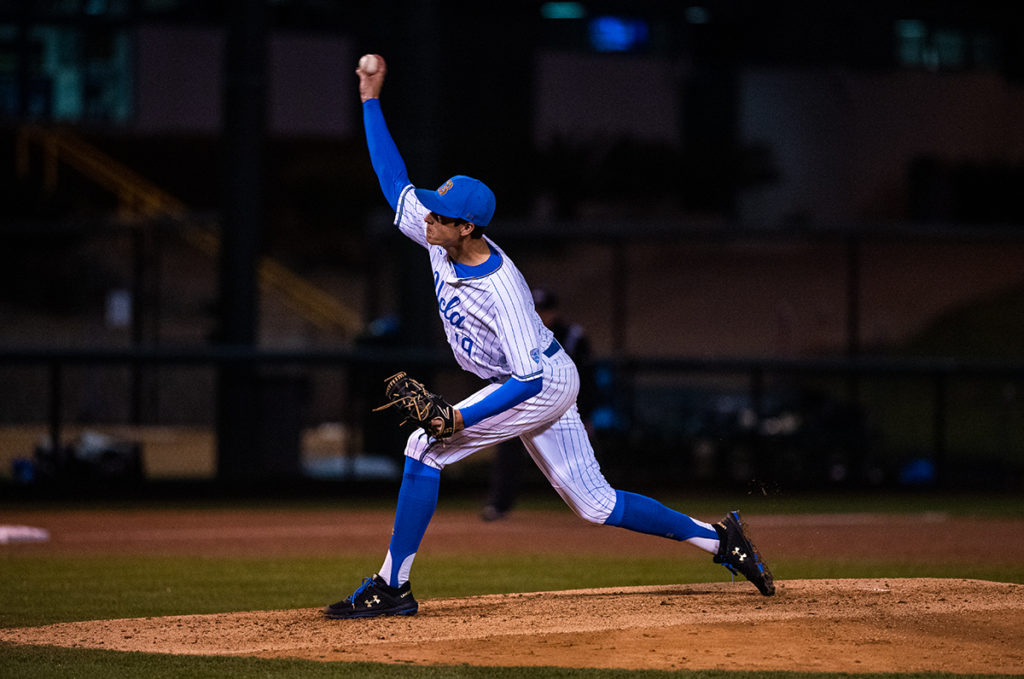 So into the Friday night floodlights of Jackie Robinson Stadium stepped sophomore right-hander Jake Brooks. In the offseason, it was unclear where he fit into the rotation, if at all. He hadn't thrown for more than three innings before in his collegiate career.
He took the role of the Bruins' new ace in stride, tallying five wins through 10 starts. He set the tone for the weekend, routinely providing six-plus innings of work to his team.
But then it was Brooks' turn to catch the injury bug circulating around the Bruin clubhouse. He threw his last pitch April 22 against California before he went out with an arm injury. The Bruins were also missing their Sunday starter, as freshman right-hander Thatcher Hurd was hurt just over two weeks prior.
Promising times seemed to be ahead, though. Jump was back to jumpstart the dwindling rotation, his side abdominals apparently feeling healthier.
Not so fast.
Promising quickly pivoted back to pessimistic. Jump was reinjured during the same California series.
"If we had Brooks and Karros and Hurd and Jump, it's a little different story," Savage said earlier this month. "It really is a different story. But we don't have them, and I don't know the timetable of them coming back."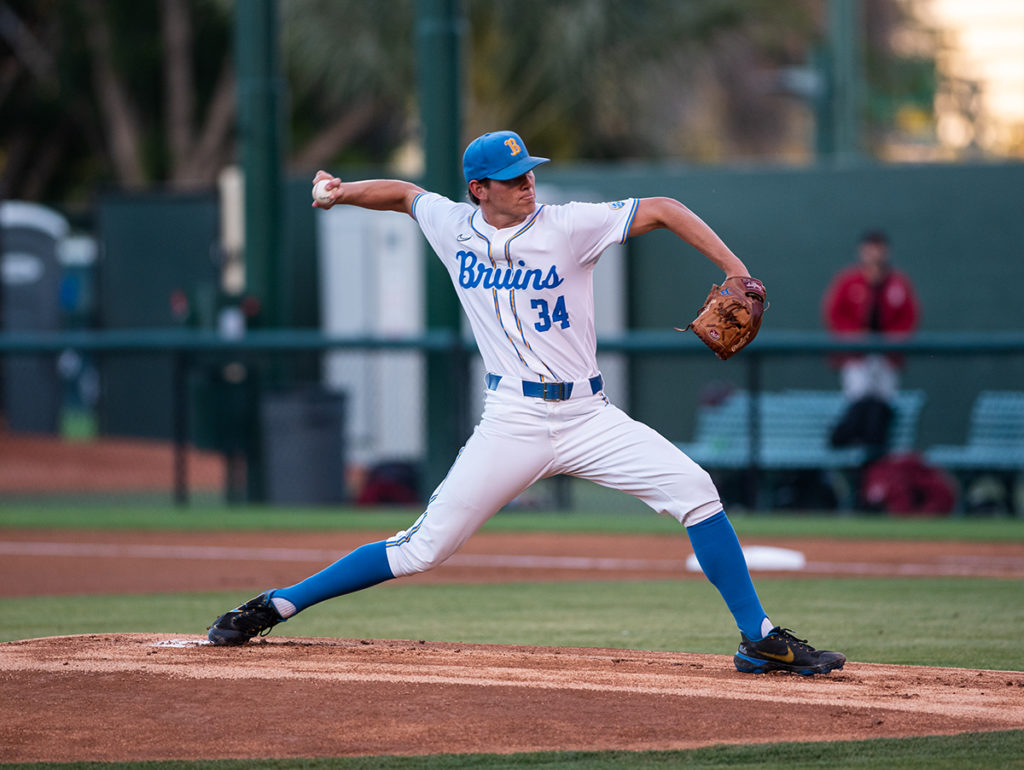 In response, sophomore right-hander Max Rajcic moved up a day in the rotation. Freshman left-hander Ethan Flanagan moved from his role as a Tuesday opener to a Saturday starter. Redshirt sophomore right-hander Kelly Austin and senior left-hander Daniel Colwell – who both have little business being starters – were asked to man the Sunday and Tuesday roles, respectively.
That hardly sounds like a winning rotation.
Naturally, there were growing pains to be had with the Bruins' young and inexperienced pitching staff. UCLA was swept by a middling Washington offense who managed to put up 16 combined runs on the blue and gold in early May.
Colwell was sharp in his first Tuesday start but was a liability on the mound for his next two. Of course, the Bruins did their best to put up an artificial brave face after losses.
"It's been really cool seeing kids who you didn't think would step up, step up," said freshman shortstop Cody Schrier after the Bruins' loss to Long Beach State on May 3. "As frustrating as it is (the injuries are), it's cool to see other kids step in and take a big role when they didn't think they would have that role."
Despite the apparent optimism, one could see that Savage was concerned.
Back to Corvallis.
The Bruins were high-fiving one another. Chest-bumps going around. Their shouts of jubilation sliced through the night against a backdrop of stunned silence that had befallen the Beaver faithful. Over the course of two brisk Pacific Northwest nights, UCLA had clinched the series in Corvallis for the first time in over a decade.
The team did it with a quality start from Rajcic, who threw 116 pitches Thursday because the bullpen desperately needed to be saved for Friday and Saturday. The team did it with those fresh arms out of the pen putting up five scoreless innings the next day to secure a win in game two.
When it has truly mattered, the staff – scrambling for depth – has stepped up. The blue and gold responded to losing two of its pitchers in the California series with a walloping of Arizona State over three games the next weekend.
With UCLA facing Washington State in its final home series two weeks later, Rajcic put together an eight-inning gem, as he fanned 14 Cougar batters. Flanagan followed that up with a less-than-efficient – but still useful – four innings of shutout ball the day after.
In another world – one where Karros, Brooks, Hurd and Jump are all healthy – Rajcic might not have even been in the starting rotation. Flanagan, Kelly and Colwell certainly would not be.
But the Bruins need not concern themselves with wishful thinking.
Injured? Yes. Inexperienced? Absolutely. However, their wins in Corvallis were a statement.
They are burgeoning Bruins, blossoming when it counts.
Tay is currently a Sports senior staff writer on the men's basketball beat. He was previously an assistant Sports editor for the baseball, men's soccer, men's tennis, cross country and women's tennis beats. Tay was previously a contributor on the men's tennis beat.
Tay is currently a Sports senior staff writer on the men's basketball beat. He was previously an assistant Sports editor for the baseball, men's soccer, men's tennis, cross country and women's tennis beats. Tay was previously a contributor on the men's tennis beat.