The Quad: UCLA's quarterly Undie Run celebrates 20th anniversary as school tradition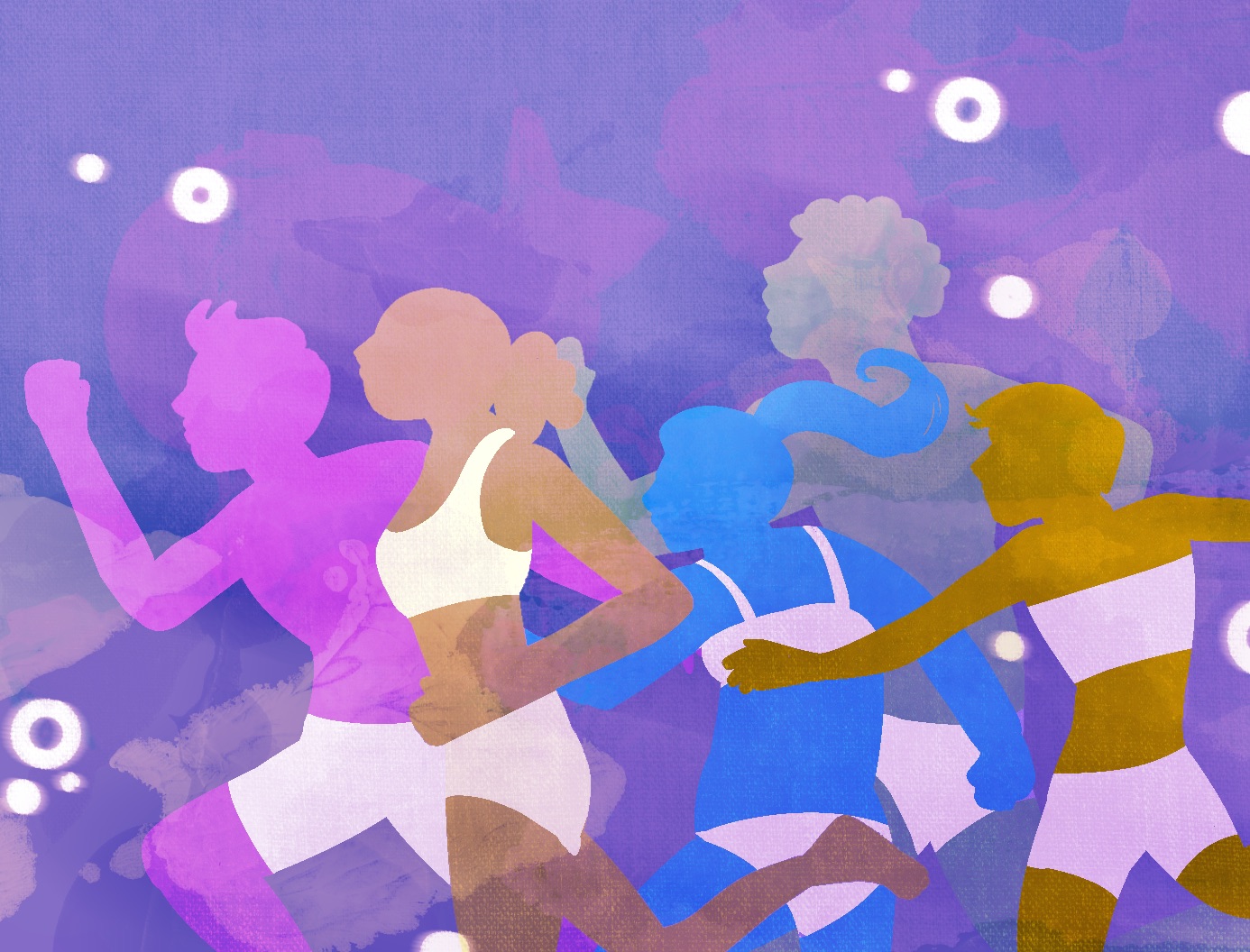 (Katelyn Dang/Illustrations Director)
At the strike of midnight the Wednesday of each finals week, UCLA students strip down to their bras, boxers and briefs. UCLA's tradition of a quarterly "Undie Run" celebrated its 20th anniversary this school year.
The Undie Run has become a highly anticipated UCLA tradition over the past two decades, after its formation in the 2001-2002 school year by UCLA alumnus Eric Whitehead. Whitehead, a second-year theater student at the time, said he was frustrated after the midnight yell, another UCLA finals-week tradition, was banned because of community disruption and danger, according to a Daily Bruin article.
In protest of the midnight yell ban, Whitehead wrote a song about his grievances and took to the streets of Westwood. After a few nights, another student suggested he take it a step further by walking around in his underwear.
Eventually, Whitehead and his friends began running around Westwood, gathering participants along the way. The Undie Run rapidly grew to include thousands of students gallivanting in their skivvies at 12 a.m. in the morning.
In 2002, the run had just 13 participants including Whitehead, but the run regularly expected 8,000 to 10,000 participants by 2009.
Leading into the 2009-2010 school year, UCLA banned the Undie Run because of safety concerns. According to The San Diego Union-Tribune, UCLA said the fights, vandalized property and injuries of those under the influence in the spirit of the run played a part in its decision.
First-year cognitive science student Aidan Seidle said he has not personally experienced any safety issues but has been witness to fellow participants falling during the run.
"I can see the downside … of getting knocked over, … but I think everyone kind of knows what they're getting into," Seidle said.
Despite the school's ban, the tradition has continued, with students donning all types of lingerie, underwear and skimpy costumes to release frustration and exhaustion at the end of the quarter.
Second-year civil engineering student Chris Yeosock said he participates in the Undie Run primarily because it brings him a sense of community and allows him to meet new people.
"Honestly, I'm just a big sucker for school traditions in general. … So whether that's sports games or going running around in my underwear, it always makes me feel good," Yeosock said. "I think it shows that even though we're like a really hard-working institution, we also know how to have fun at the same time."
For some Bruins, participating in the Undie Run is an easy way to get their mind off of school amid exams.
Second-year molecular, cell and developmental biology student Roan Sutton said he finds the Undie Run to be a great way to reduce the tension and stress of finals week.
"I think it's just a great way to kind of blow off steam after exams and everything. It's just fun and not serious, and you can just take your mind off of things," Sutton said. "It's kind of just something that we can do as a group with our friends to take our minds off of exams."
Sutton added that his first UCLA Undie Run experience went viral after a video of him pretending to swim in an empty Shapiro Fountain began circulating on TikTok.
"Hanes Underwear commented on it because it's an Undie Run and everything, (and it) had millions of views. … In the background is just me flailing on my stomach in my underwear," Sutton said.
The Undie Run is a fundamental tradition at UCLA, and students reflect back on the event fondly. Some Bruins consider it to be an experience every UCLA student should participate in at least once.
Second-year civil engineering student Aaron Ng said he enjoyed participating in the Undie Run and feels that it is critical to the UCLA experience.
"I feel like that (my first Undie Run experience) was just one (of the) end of the quarter experiences that, I would have to say, … every UCLA student has to go through," Ng said. "I feel like it's one of those wacky campus traditions that somehow has become so loved and ingrained in our lives."