The Quad: Bruins cultivate community in digital media, gaming spaces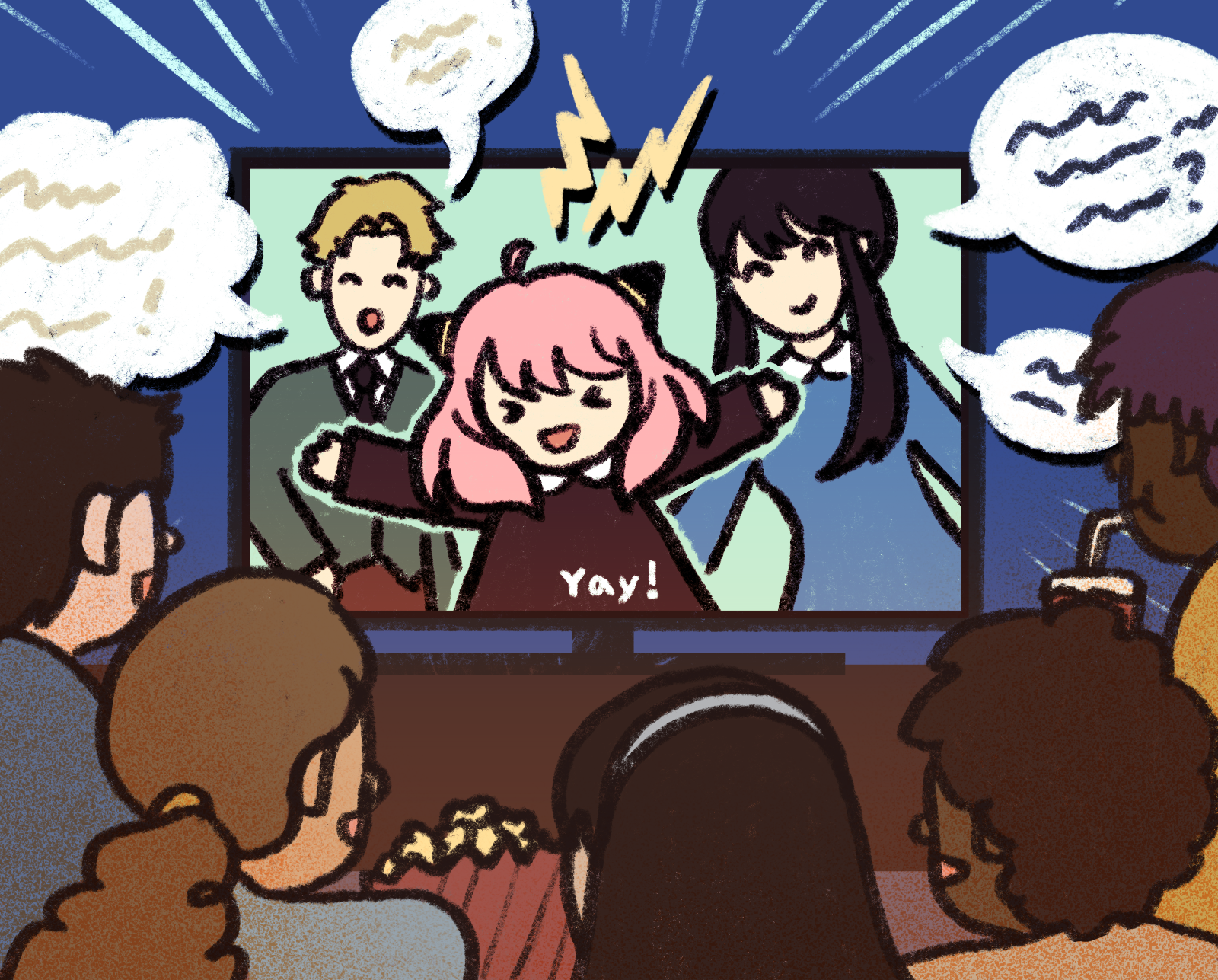 (Isabella Lee/Illustrations director)
Over the years, the entertainment industry has diversified and grown in popularity – not just within film and social media, but also within the realm of gaming and other types of digital recreation.
Fitting this trend, many Bruins have joined organizations across campus to further immerse themselves in these niche communities.
One such community is the Japanese Animation Club at UCLA, which has formed a tightknit and passionate community around anime – animated media originating from Japan.
UCLA graduate Leonid Krashanoff, who previously served as the Japanese Animation Club publicity chair and screener, said the anime community consists of people who have found anime through different platforms but still find ways to connect over a shared interest in the medium.
"The people who kind of got into it, they found it in middle school – you know, randomly on the internet – and then they kind of just ended up incorporating it into their life because they really enjoyed it for whatever reason. So, everyone had different reasons coming into it," Krashanoff said. "They all found it because they were on the outs … or maybe heard about it from friends."
Krashanoff said certain genres such as shonen, anime directed toward boys 15 and under, and shojo, anime directed toward girls between ages 10 and 18, have served as gateways for people into the world of anime, a recent example being the show "Demon Slayer."
Beyond anime, video games have also become a popular pastime and unite Bruins with the help of organizations such as Bruin Gaming.
Lauren Chen, a third-year communication student and president of BruinGG, said the video game community helps students build relationships easily, whether it be bonding over gameplay or connecting with each other in support of gaming teams.
Chen added that she is grateful to have landed jobs and a career path in the electronic sports, or esports, industry after learning of opportunities from Bruin Gaming and UCLA Esports.
At the same time, not all is positive in the gaming community and esports industry – Chen said sexism is prevalent in both environments.
"We see a lot of … (situations) where women typically get treated differently in a negative sense just because they're women playing the game," Chen said. "It is very unfortunate that that exists in this community, but, fortunately, there are steps being taken overall … to try and work on it."
According to The Washington Post, the establishment of a women's league in the esports scene of games such as Counter-Strike Global Offensive was a step taken to begin normalizing female gamers in a predominantly male gamer community.
But before games were played on the screen, they were played over the table. Enigma, a 36-year-old club at UCLA, hosts one of the largest board game communities on campus with over a thousand members on Discord.
George Owen, a fourth-year linguistics and computer science student and president of Enigma, said the club has a vast and rich history that dates back to the 1980s.
"It was like the original nerd club founded back in the '80s when Star Wars was coming out," Owen said. "It started as a mailing list where people would go see movies and Star Trek together and stuff. (It) kind of turned into a lot of people's entire community, and a lot of the old alum from then are still around and active."
As the years went on, board games and the science fiction genre evolved. Along with it, Enigma grew to house the next generation of enthusiasts.
"Anyone can show up and play a board game, and it's really easy to peer pressure your friends to go play a board game with you. … Personally, that's what I like the most about the club. … It's such a great way to meet people," Owen said. "It's so hard to have conversations with people, and board games are a great excuse to talk to people."
Owen said the rise of the online game Among Us during the COVID-19 pandemic has helped grow Enigma and shifted the club's focus to be more inclusive. Enigma now houses one of the largest LGBTQ+ spaces on campus, Owen added.
"I think we have a much bigger focus on inclusivity and especially … a queer space now," Owen said. "We have a huge LGBTQ membership, and it's one of the most LGBTQ friendly clubs on campus now, which is really exciting, because there's a lot of overlap in the spaces."
Regardless of interests, UCLA has a wide league of these tightly connected communities that continue to broaden their reach among students of different interests.
"You end up getting a really close bond between everyone who's involved, and it's just interesting to me because we have all different kinds of majors," Krashanoff said. "Obviously, there's ones who are going to be more drawn to it, right? But we have all different kinds of majors, and they end up getting along all just fine. It's really heartening to see that."