Alumni celebrate Cambodian American culture, resilience in film series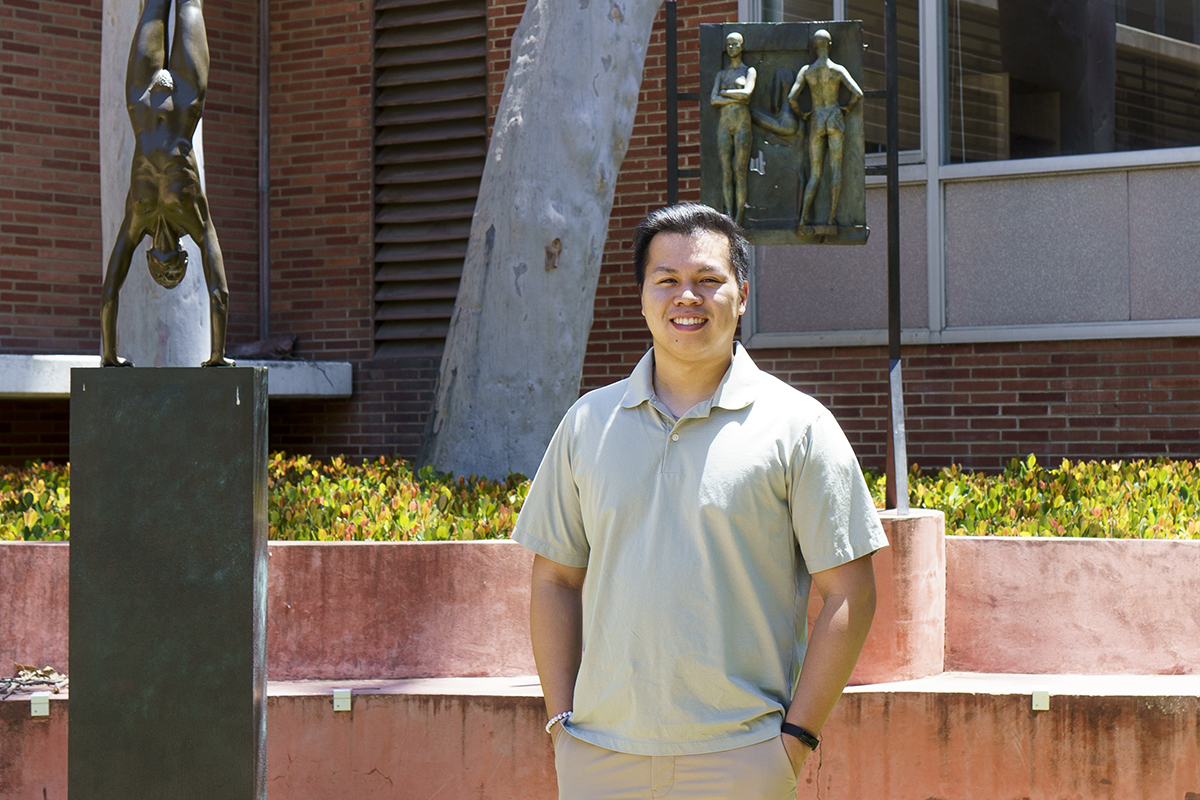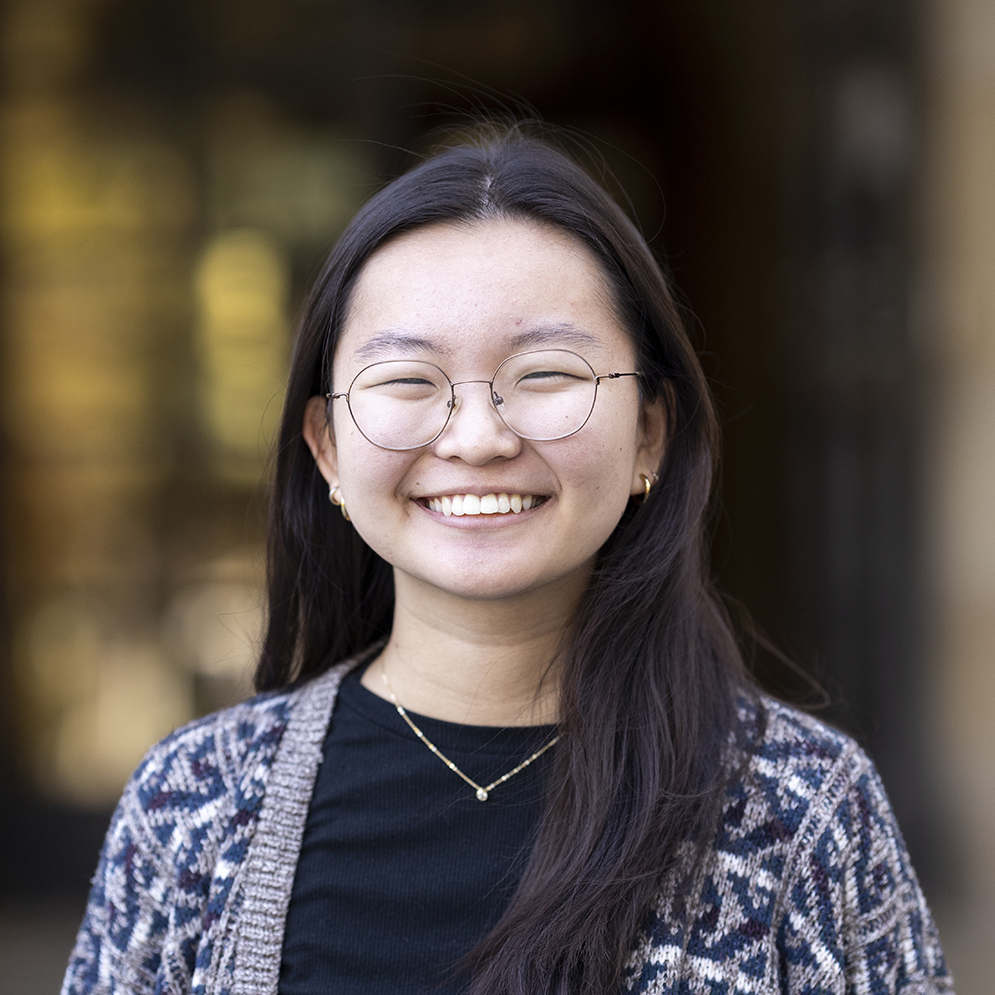 In the heart of Cambodia Town, a local family market serves as a powerful symbol of resilience.
Documentary filmmaker and alumnus Brandon Soun premiered two of his original short films, "Cambodia Town Thrives" and "Conversations at the Register," at the Los Angeles Asian Pacific Film Festival on May 5 and Sunday. Completing a three-part film series Soun started as a student, the films center around the residents, businesses and community in Cambodia Town of Long Beach, California. Having grown up in Cambodia Town himself, Soun said studying Asian American studies and joining the United Khmer Students at UCLA helped him continue expressing his love for his Khmer community through filmmaking after moving away from home.
"I attribute a lot of my film background to Asian American studies," Soun said. "UCLA really helped me become a filmmaker who wants to portray stories of resilience in my community and do it in a very conscious, ethical and respectful way."
The first film of the series is titled "Cambodia Town: Not For Sale" and follows small ethnic-owned businesses and grassroots organizers working against efforts to gentrify the town. After creating the short through the Asian American Studies EthnoCommunications program, Soun said he later went on to continue the series with "Conversations at the Register" after graduating. He said the second film focuses on KH Supermarket, a Cambodian family-owned grocery store after it was forced to shut down because of gentrification.
Co-director of the first two films and alumnus Lan Nguyen said she and Soun both grew up in Cambodia Town and share a deep history with the town. Soun said he and Nguyen also grew up visiting KH Supermarket, making it an integral part of both their childhoods and identities of home.
After the onset of the pandemic prompted the permanent closure of KH Supermarket, Soun said the pair wanted to highlight the business's contributions to the community, from providing low-cost, ethnic foods to creating a space where residents could gather and share resources. Seeking to depict the vitality of the market to the large immigrant and refugee community of Cambodia Town, Nguyen said the film captures conversations between the store owners and their regular customers.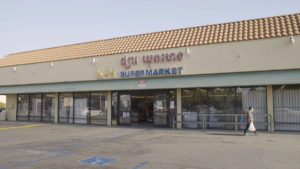 "You can have a sit-down interview where customers are telling you, 'This store means a lot to us,'" Nguyen said. "But it's so much more powerful when you see … the owners are asking their customers, 'How's your wife doing?' or 'I heard your mom just passed away. These things you're buying for the funeral, they're all on the house.'"
Along with celebrating the store's history and contributions to the town, Nguyen said the film also portrays the sense of grief and loss felt by the family and residents following the store's closure. At the same time, she said the team wanted to depict community-organizing efforts that went into fighting gentrification and protecting their neighborhood. In order to include these various elements of the story, Nguyen said she and Soun decided to split up the films into three shorts rather than try to fit each side of the narrative into one project.
Centering around the community-organizing efforts in Cambodia Town, the main subject of the third film in the series, "Cambodia Town Thrives," is Susana Sngiem, executive director of the United Cambodian Community. With Sngiem being a longtime leader in the community, Soun said he wanted to create a separate film focusing on her history with the town.
Narrated by Sngiem, the film highlights the proactive response among the UCC and other neighborhood organizers as development projects threatened to drive out businesses, she said. A crucial part of organizing and protecting a culture, Sngiem said, is art. She said the UCC actively partners with artists such as Soun and Nguyen and also collaborates with other groups on community art projects.
"During the (Khmer Rouge) genocide, one of the main folks that were targeted to be killed were actually artists," Sngiem said. "One of the key priorities … (for) the refugees (who) came to America is to preserve the culture. … This (film) is how the Cambodian community has shared their stories and narratives and have captured that. That's our priority too, for UCC to not only preserve, but also redefine what culture is here in America – Cambodian American culture."
Now that the festival is wrapping up, Soun said it is essential to have other spaces where films centered around Asian American voices are the majority. For younger generations, Soun said creating more films that Asian American, Southeast Asian and Cambodian American children can see themselves in provides representation for groups that have historically been denied that privilege.
Beyond just greater visibility, Nguyen said she sees her films as both pieces of art and agents of mobilization. For its films, Nguyen said the team works alongside community organizations when creating their release plans to strategize how their films can help mobilize the ongoing push against gentrification. Especially with there being a lack of Cambodian American media representation, Soun said increasing media centered around underrepresented groups allows viewers outside of their community to shed preconceived notions and bring in more resources for marginalized communities to thrive.
"Cambodian Americans aren't really represented in the media much at all – when we're represented in the media, we're kind of portrayed negatively, or they mention the Khmer Rouge genocide a lot," Soun said. "And although that's an integral part of our story and our history of migration here, I really want to change that, and I want stories around our community to be focused on resilience and prosperity."
Yun is a senior staff writer for Arts & Entertainment. She was previously the Theater | Film | Television editor from 2021-2022 and an Arts reporter from 2019-2021. She is also a fourth-year communication and Asian American studies student.
Yun is a senior staff writer for Arts & Entertainment. She was previously the Theater | Film | Television editor from 2021-2022 and an Arts reporter from 2019-2021. She is also a fourth-year communication and Asian American studies student.