UC community members share support for bill simplifying student aid application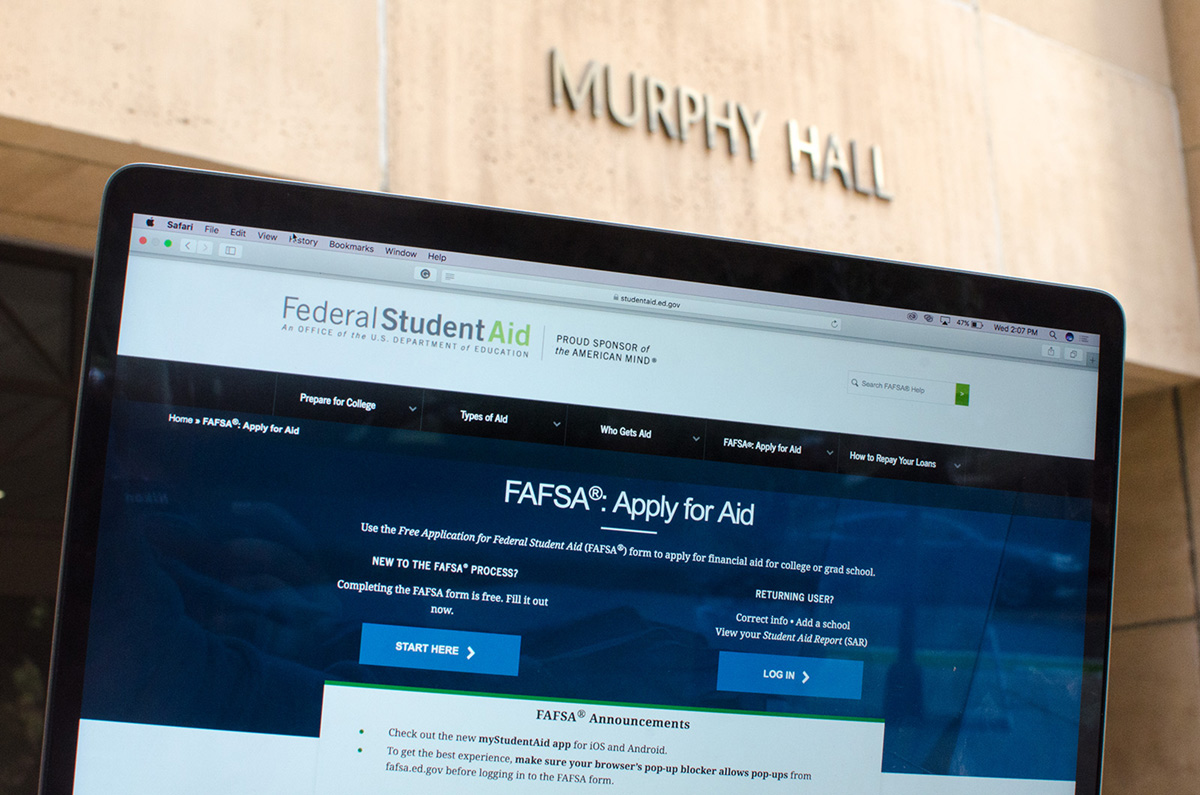 A Free Application for Federal Student Aid application outside of Murphy Hall. Changes to the FAFSA application were introduced in 2020 and will start going into effect July 2023. (Kanishka Mehra/Daily Bruin senior staff)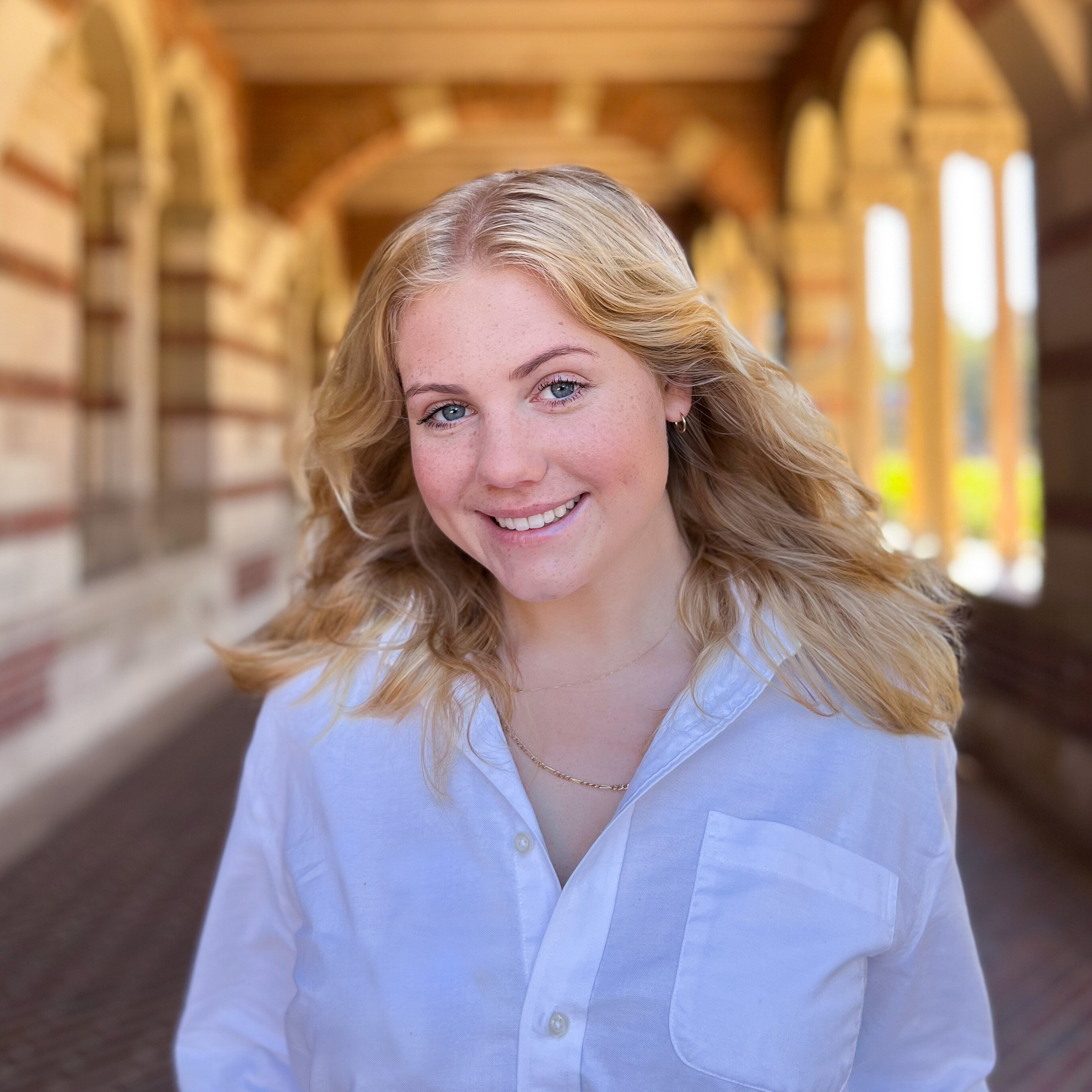 University of California community members said a bill simplifying the federal student financial aid application and increasing funding for the California Middle Class Scholarship will expand financial aid eligibility and work toward providing a debt-free education.
The Free Application for Federal Student Aid Simplification Act was passed Dec. 27, 2020 as a part of the Consolidated Appropriations Act of 2021, according to the office of Federal Student Aid. Reforms will start taking effect July 1, 2023 with a phased implementation through 2024-2025, according to a Congressional Research Service report.
Students complete the FAFSA to receive federal financial aid such as the Pell Grant and federal student loans, said Elizabeth Friedmann, a research fellow at the California Education Lab at UC Davis.
While most need-based financial aid programs target lower-income students, the MCS is meant to help students who need aid but do not meet eligibility requirements for the Pell Grant or Cal Grant, she added.
The new bill will simplify FAFSA by changing the expected family contribution to the student aid index, according to the CRS report. The EFC and SAI indicate how much money a student's family is expected to contribute toward their child's higher education. This change will require fewer questions on the application and allow a higher share of responses to be imported from a federal income tax return, the report added.
The bill will also extend Pell Grant eligibility to incarcerated students participating in prison education programs and to students who have had drug-related convictions, according to the CRS report.
Research shows the length and complexity of FAFSA is a significant barrier to students successfully applying for and receiving aid, Friedmann said. Tolani Britton, a professor at UC Berkeley's Graduate School of Education, said in an emailed statement the application lacks clarity and often requires adults to help students fill out the form, which is a particular challenge for first-generation students.
Even after submitting the FAFSA, some students are flagged to verify their FAFSA to colleges and universities through submitting additional documentation, said Paco Martorell, an associate professor of education at UC Davis. Students who are lower income or first generation face these barriers most intensely, Friedmann added.
Ella Hou, a first-year biology student, said although her school encouraged her to apply with the FAFSA, the actual process proved difficult to complete on her own, as she was forced to ask her mom for bank and tax statements.
Shortening the number of questions on the FAFSA will allow students to complete the form on their own and may improve completion rates, Martorell said.
At present, the minimum EFC is zero while the SAI can be as low as -$1,500, according to a brief from the UC Office of the President. The brief added that this change will allow students to receive a financial aid offer that exceeds their total cost of attendance.
Although the federal government has made changes to FAFSA multiple times within the past five to 10 years, they have been minor, and they don't address larger, structural issues, Friedmann said.
The Department of Education and the IRS should be able to identify which students are low income and make it an easier process than it is now, Friedmann added.
"The Department of Education should be able to get tax info from students directly from the IRS," she said. "It shouldn't fall on the students themselves to keep proving time and time again they're poor and they deserve need-based financial aid."
On Jan. 10, Gov. Gavin Newsom proposed an increase in funding from $117 million to $632 million for the MCS program as part of the 2022-2023 state budget.
The MCS allows middle-class families to pay for college in a way that doesn't require them to take out as many loans, Martorell said.
Although an expansion of the scholarship is a small improvement, Martorell added that there is some concern the current structure of the scholarship is not enough to fully cover student tuition without loans.
According to a UC Board of Regents meeting agenda, the MCS reform will address the total cost of attendance for those not receiving tuition coverage at UC or at a California State University. The program also accounts for the EFC and SAI for families making up to $100,000 a year and covers assistance to families making more than $100,000.
However, in order for UC and CSU to provide debt-free education, the scholarship would need to be fully funded by the California state legislature, Britton said.
"That's something that's going to be determined by the budget situation, … how much of a priority is this and what are other things that are competing priorities," Martorell said.