The Quad: UCLA community members discuss Earth Day, student sustainability efforts

Earth Day is on April 22 every year. UCLA students and staff use this time to spread awareness, encourage sustainability and understand the current state of our planet. (Courtesy of Marcus Belingheri/SAGE)
On April 22, groups from UCLA and around the world joined forces to celebrate Earth Day. These efforts occur as an annual reminder of not only the deteriorating environment but how we can work to make it better.
Ursula Heise, English department chair and interim director of the Laboratory for Environmental Narrative Strategies, said the first Earth Day incentivized the public to protect our environment through purposeful imagery.
"Our first Earth Day was in 1970, and one of the images that the environmental movement used during that time very effectively was some of the images from the Apollo missions that showed the Earth as seen from the moon, as a sort of jewel on space," Heise said.
Now, the planet is seen more as a testament to human pollution and waste. Heise said Earth Day formerly aimed to raise awareness for novel environmental issues but now focuses more heavily on individual change and political advocacy.
"Earth Day was sort of meant to draw attention to problems that were not on everybody's mind at the time," Heise said. "The idea that there was something fundamentally off in our relationship with natural environments … was what led to the emergence of the environmental movement and then to this as a sort of nationwide celebration."
Climate change is also growing more widely acknowledged by the general public, leading to an examination of our role in preventing it.
"I think today the main issue is not awareness-raising. It is thinking about what we can do individually and then how we can act politically, to change the structures that force us to, you know, act in individual ways, in particular ways," Heise said.
Responding to the calls of nature, both UCLA and student advocacy groups have taken a stance to change the planet for the better.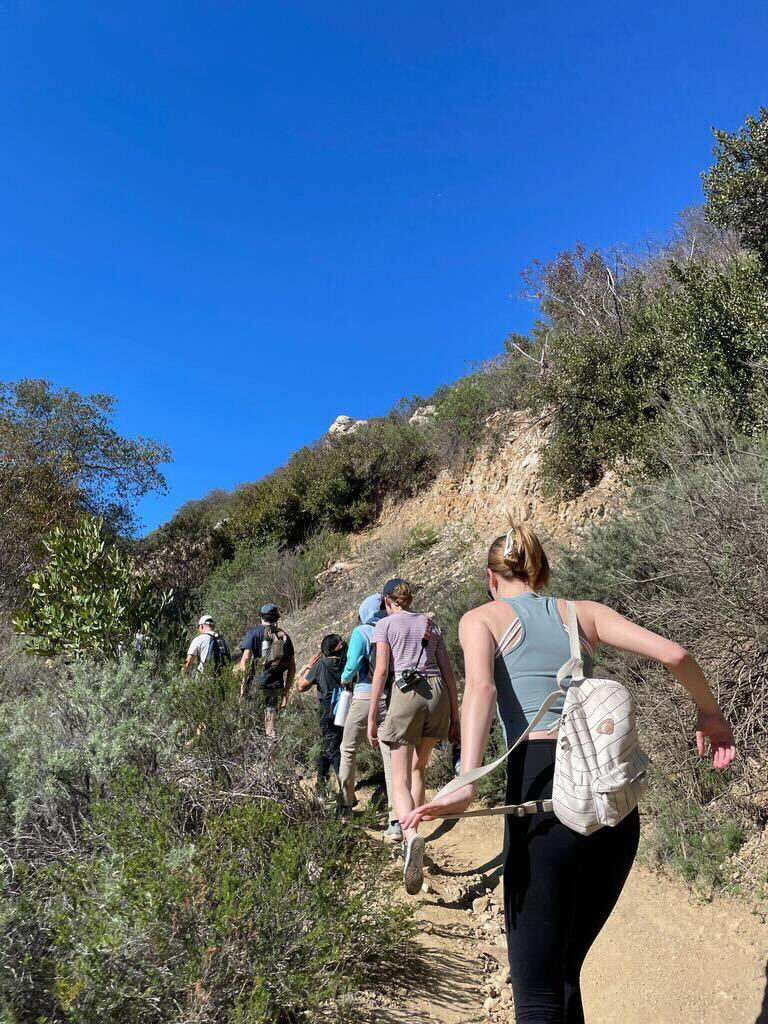 On Earth Day this year, UCLA released its inaugural Sustainability Plan. Chief Sustainability Officer Nurit Katz said the plan outlines ways to advocate and engage in sustainability.
"Within that plan, we have 12 'To Try,' which are 12 ways to start getting involved in some steps you can take … to learn and to advocate and engage," Katz said.
Katz added that Bruins can also make a valuable contribution by joining student-led organizations with like-minded environmental goals.
"There's a lot of ways to tap in, and student organizations are one of the best ways. We have over 50 student organizations in sustainability," Katz said.
Kirthana Pisipati, a second-year microbiology, immunology and molecular genetics student and Earth Month chair for E3: Ecology, Economy, Equity, said she hopes students find inspiration in how they can contribute to sustainability.
"I hope that anybody who is interested in sustainability but maybe doesn't really have the time or doesn't know where to begin learning can kind of take away some … ways that they can make changes in their everyday lives to be more sustainable," Pisipati said.
Daria Di Blasi, a fourth-year microbiology, immunology and molecular genetics student and E3 Zero Waste co-chair, added that small things such as composting properly and reusing materials can reduce the burden on landfills.
"The jars that we've used are from things that we (our members) brought from home, so there's a couple of jars there that I actually just washed out and brought here (to the Earth Day fair)," Di Blasi said. "So basically just look around your home instead of going out."
Marcus Belingheri, a third-year mechanical engineering student and founder and president of UCLA SAGE Sustainability Club, said the club will be hosting a Climate Action Night with other UCLA clubs on the Hill on Friday.
"You can think of it (Climate Action Night) as … a big science fair, but instead of having volcanoes, we're going to have poster boards about a piece of legislation," Belingheri said. "We hope all UCLA students are able to show up to this event and see what it's about."
Belingheri said he hopes students learn about the power of voting through the event.
"The two main takeaways are: One, your voice and vote matters," Belingheri said. "And two, learn more about what the (legislative) process is like."
While tackling an environmental crisis as students may seem daunting, seemingly small steps can go a long way in the grand scheme of environmental problems.
"I think it's just doing whatever you can – making small changes in your life to be more sustainable," Pisipati said. "We obviously can't do everything, but just doing whatever you can is as helpful as can be."
UCLA and its clubs provide abundant opportunities for students to get started on sustainability, and these events remind Bruins of the individual power they hold.
"I think nobody is so powerless that they cannot contribute one small piece," Heise said. "I just don't think that one thing will solve our problems but every little bit contributes."