Stagecoach 2022: Festivalgoers embrace the heat with Day 2 performance from Carrie Underwood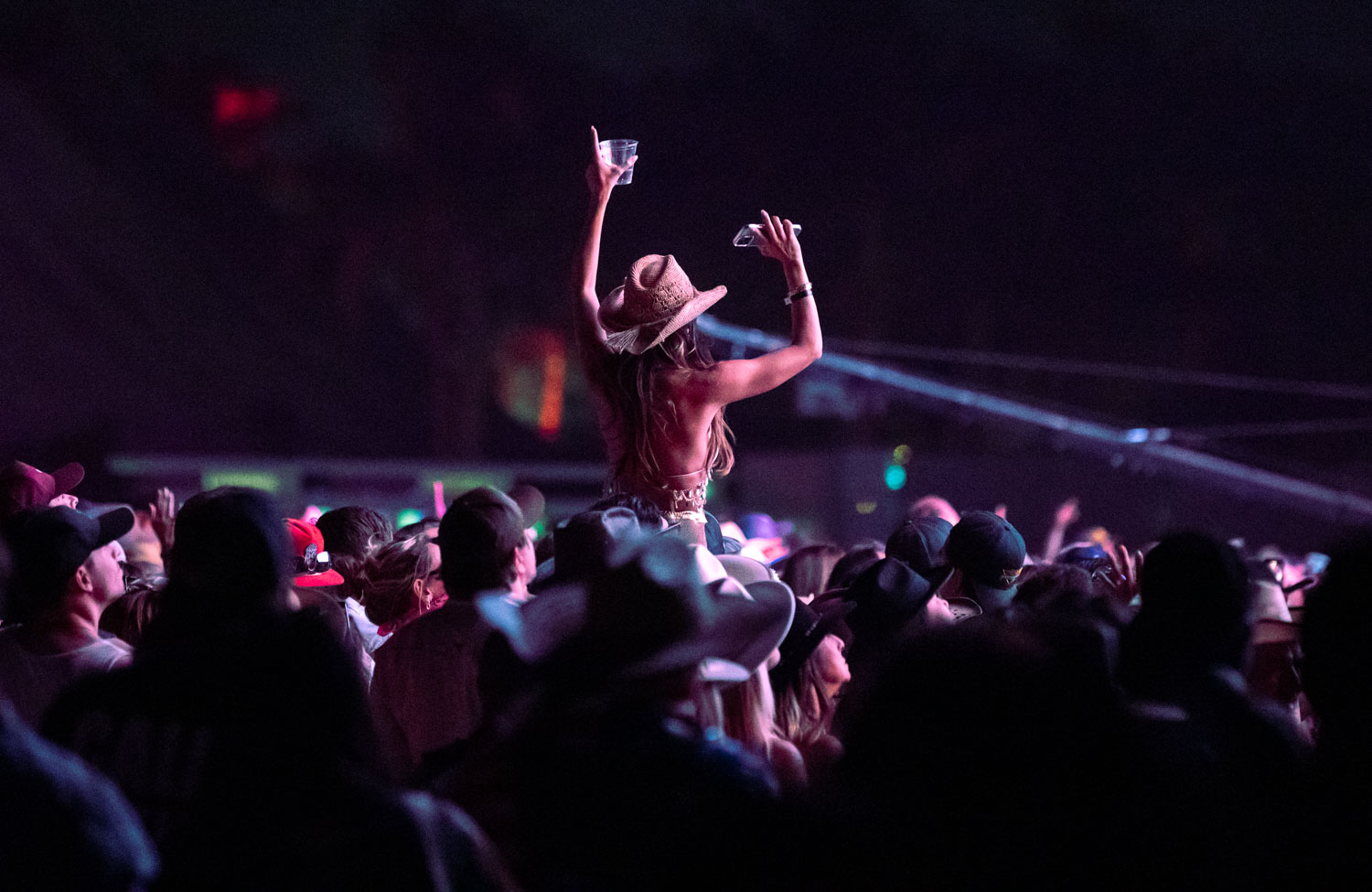 With arms and drink raised, an audience member sits on another's shoulders to be above the crowd. Festivalgoers celebrated Stagecoach Festival's halfway point and its hottest forecasted day with performances from Brothers Osborne and Carrie Underwood. (Anya Yakimenko/Daily Bruin)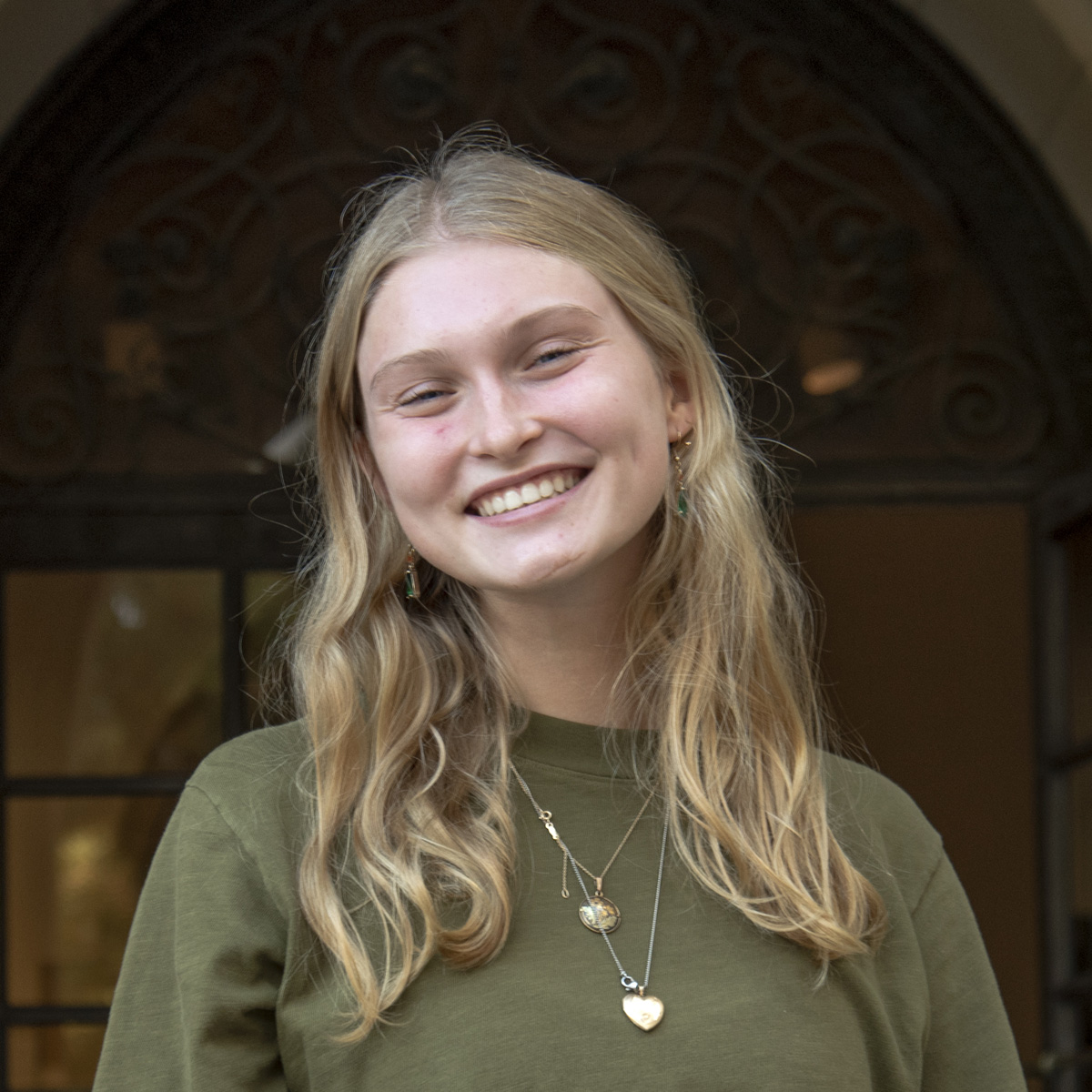 This post was updated May 1 at 10:58 p.m.
With horse and carriage in tow, Stagecoach has made its return.
Hosted each year the weekend after Coachella Valley Music and Arts Festival comes to a close, Stagecoach Festival and its two stages are the West Coast's hub for country music. The Empire Polo Field in Indio, California, is transformed for the third weekend in a row, trading out polo horses for a large sculpture of the animal from Friday to Sunday.
Read on for the Daily Bruin's coverage of Stagecoach Day 2.
[Related: Stagecoach 2022: Weekend commences with evening performances from Maren Morris, Thomas Rhett]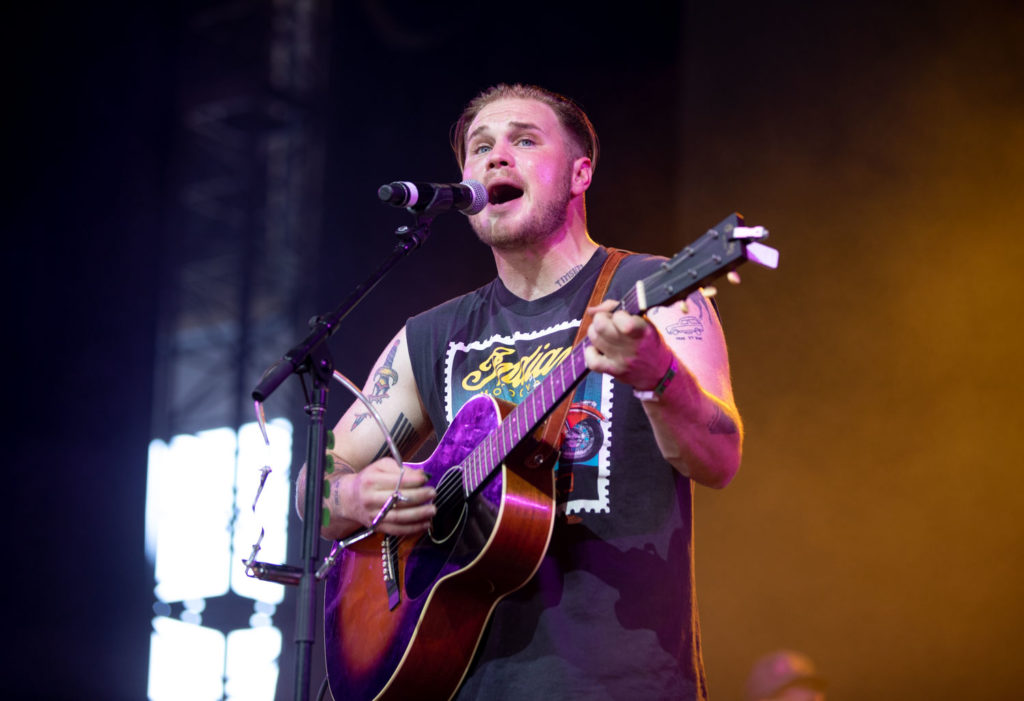 Zach Bryan
No matter the setting, Zach Bryan doesn't speed.
Despite cheers erupting at 3:55 p.m. on the dot, the artist appeared three minutes late – a rarity for the prompt festival – to perform "God Speed" on the Palomino stage to promote the Palomino Festival. Bryan's tattoos were on full display as he serenaded the crowd in his cut-off tank top, which was marked with a vintage stamp design for Indian Motorcycle. The musician was joined by a five-piece band, and the fiddler helped to emphasize the folk undertones to Bryan's discography as they both shared the limelight.
The upright bass became more apparent as the band transitioned into "Highway Boys," with the lilting fiddle rising above Bryan's vocals. Continuing his trend of announcing every song before playing it, the singer moved into "Snow" before making a comment on the heat – which had caused technical difficulties for Caylee Hammack on the SiriusXM Spotlight stage 30 minutes before – as it climbed above the 96-degree marker.
Toward the end of the set, the fiddler went beyond his music to tell a joke about the nature of fiddle, as "a violin has strings but a fiddle has strangs." Bryan initiated his set's two-song conclusion with hit "Heading South," pausing for the first time for the crowd to finish the lyrics. He used the same tactic repeatedly for "Revival," further drawing out the song to spotlight each of his band members, lights flashing intensely as each one performed their solo.
Though the sun might have been beaming down, listeners were revived by resuscitating instrumentals.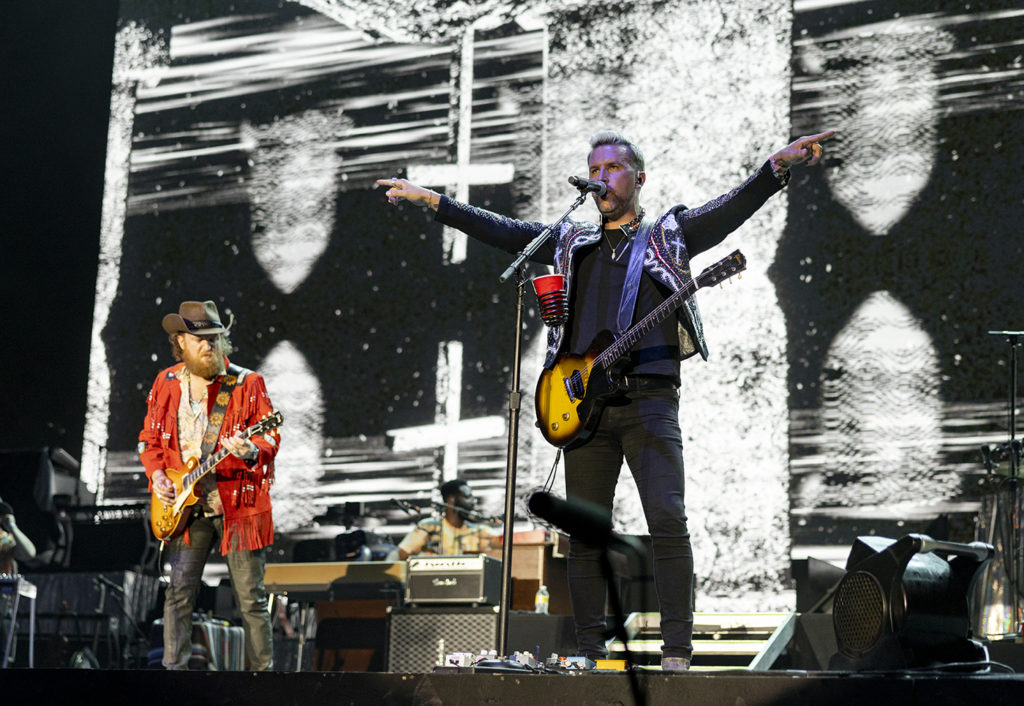 Brothers Osborne
Rock 'n' roll ain't dead, and neither are the Brothers Osborne.
Beginning to address the crowd before the stage lights were fully on, the family duo brought rock 'n' roll to the Mane Stage at 8:30 p.m. Neon skull motifs – a nod to their 2020 album "Skeletons" – scrolled across the screen behind them as John Osborne wore a red suede jacket with fringe and TJ Osborne wore a black sequined jacket with dice and card emblems.
Opener "All Night" set the tone for the setlist, with John Osborne as lead electric guitar pairing with TJ Osborne's own guitar and vocals. Equipped with an electric guitar complete with a glittery silver body and coral pickguard, John Osborne created moments in almost every song for the electric guitars and drums to take priority. For second track "Headstone," he shredded along as a looping black-and-white video of tombstones played with the song's lyrics emblazoned on them. At times, the screen looked as if it were playing a stop-motion film as textured clouds hovered and a skeleton played the guitar in unison with John Osborne.
Darker, crunchier guitar and red lights ushered in the next track, "Shoot Me Straight" as flames crawled slowly across the monitor. After, the duo temporarily left the rock concert behind for Dierks Bentley's twangy "Burning Man," which they were featured on, and the poppier "Stay A Little Longer." The monitor, temporarily black, returned with sepia-filtered film of young people for "Younger Me" – TJ Osborne's song about coming out – and icons such as the Rolling Stones' tongue-and-lips logo for "I'm Not For Everyone." Hit "It Ain't My Fault" closed out the night, featuring minuteslong electric guitar solos and a cacophony of sound as the stage lights aimed upward, mimicking those of the Spectra art installation.
And at the end of the noise, Brothers Osborne tempted audiences to hold on to every note.
[Related: Coachella 2022: Multipurpose art installations unite festivalgoers while coloring desert landscape]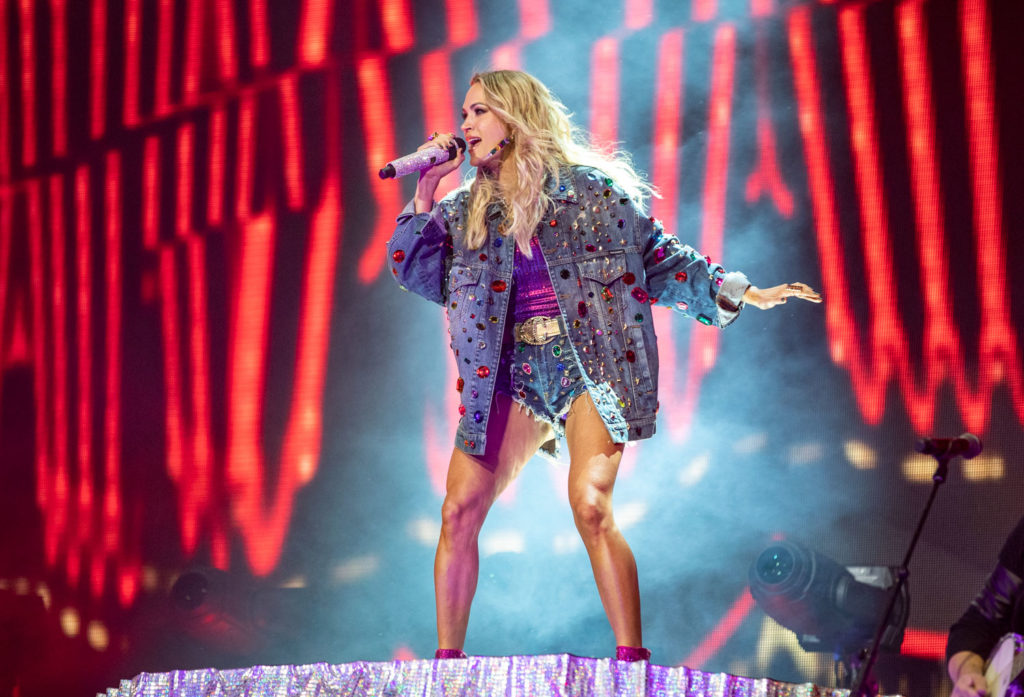 Carrie Underwood
Carrie Underwood brought it all aboveground for Stagecoach.
As the headliner for Day 2, the singer flipped through her discography in her more than one-hour-and-30-minute performance on Stagecoach's Mane Stage. After six minutes over the scheduled 9:50 p.m., Underwood danced and shouted to the crowd on a raised silver platform as fireworks shot off in front of and behind the stage. Wearing matching pink glitter heeled booties and a tank top paired with a rhinestone-decorated jean jacket and shorts, the artist launched off with hits such as "Last Name," "Undo It" and "Cowboy Casanova."
Underwood also marked the first nighttime performer to frequently employ dance moves, shimmying around with her guitarist and whipping her arms and hair left and right. In addition to clutching a bedazzled silver microphone, the musician also pulled out a matching megaphone with initials "CU" on its side for a call-and-response game and later spotlighted the disco ball above her. Underwood proceeded to cycle through four outfits – each color coordinated with fringe – by periodically sinking down into her iridescent platform via square lift.
In addition to constant costume changes, the singer prioritized sonic variability with banjo and fiddles as well as bringing on a guest gospel choir and Guns N' Roses' Axl Rose. Performing several of the band's songs, such as "Sweet Child O' Mine" and "Paradise City," the duo shared the limelight, switching off on vocals before dancing together and harmonizing. With the aid of gospel singers, Underwood performed her hit "Jesus, Take The Wheel" and penultimate track "Something in the Water" but tacked on portions of hymns "How Great Thou Art" and "Amazing Grace" to the ends, respectively. She then descended for the final time in order to perform "Before He Cheats" while wearing a decorated jean jacket with "CARRIECOACH" spelled across the back.
And though she returned beneath the stage, the echoes of Underwood's road trip classics carried festivalgoers home.
Durgin is a senior staff writer for Arts & Entertainment. She previously served as the Music | Fine Arts editor from 2021-2022 and was an Arts contributor from 2020-2021. She is a third-year English and geography student from Meridian, Mississippi.
Durgin is a senior staff writer for Arts & Entertainment. She previously served as the Music | Fine Arts editor from 2021-2022 and was an Arts contributor from 2020-2021. She is a third-year English and geography student from Meridian, Mississippi.