Senate bill would reportedly help stop delays in developing student housing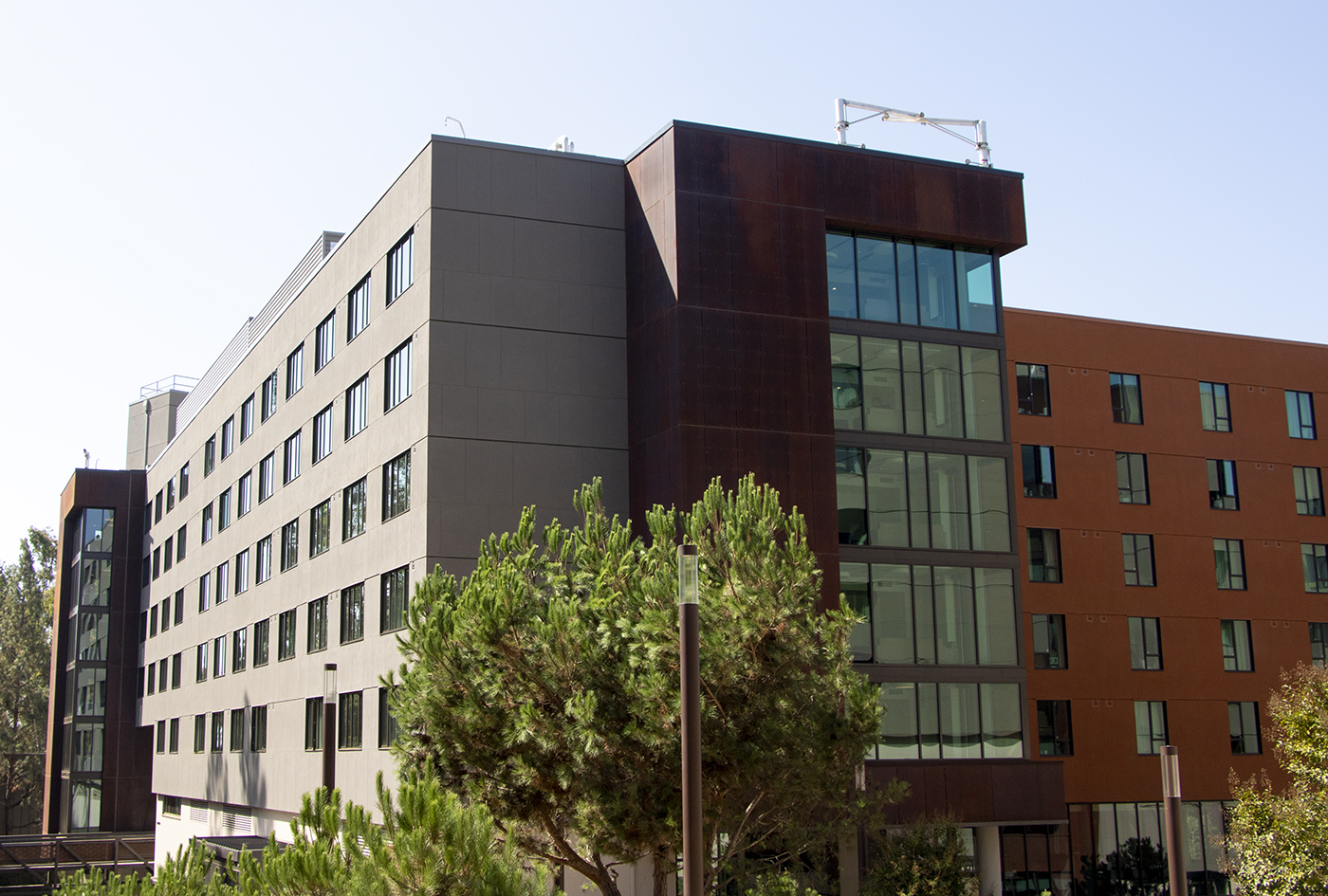 Olympic Hall (pictured) serves as one of several on-campus housing buildings for UCLA students. Many UCLA community members said exempting California public housing projects from a type of environmental review would accelerate student housing development. (Noah Danesh/Daily Bruin)
April 14, 2022 12:00 a.m.
UCLA community members said exempting California public university housing projects from an environmental review would help prevent delays in developing student housing.
The California Senate bill proposed in February by Sen. Scott Wiener would exempt housing developments for the University of California, California State University and California community college campuses from the state's environmental process under the California Environmental Quality Act.
The bill is set for a hearing in the Senate on April 25.
CEQA is a state law that requires institutions to thoroughly assess and disclose the environmental impacts of development projects through an environmental impact report, according to the California Department of Fish and Wildlife.
Brian Cole, an assistant professor in the Department of Environmental Health Sciences, said assessments provide transparency of projects to the general public and ensure institutions address any environmental concerns.
Cole said it is important to note that CEQA does not require developers to act in an environmentally friendly way but rather to assess environmental impacts and disclose this information. In the case that the impacts of projects are environmentally destructive, the rationale for continuing without mitigating the impact is included in the report, he added.
Wiener said in a press release he expects to see housing projects being completed more efficiently and quickly in order to accommodate student housing demand.
Though this bill would exempt housing projects from the full CEQA process, certain evaluations will still be implemented, such as determining affected areas of development projects, said Walker Wells, a certified urban planner.
The bill recognizes the urgency of housing projects for universities, said Juan Matute, deputy director of the UCLA Institute of Transportation Studies and a lecturer in urban planning.
Matute also said UCLA's current and future housing projects are covered by the 2018 Long Range Development Plan that guides the development of UCLA, which means any anticipated development projects will not be subject to any CEQA lawsuits against UCLA. According to UCLA's 2018 LRDP, the plan includes environmental impact reports that satisfy CEQA.
For California public universities, housing projects are expected to be excused from CEQA as long as they are built on university-owned land not located in hazardous areas, do not destroy any historic property, and are built by properly trained and paid workforce, according to the bill's text.
Though vital for transparency and environmental consideration, CEQA is a process that often increases costs and delays the construction of many projects, Cole said. The law also leaves many institutions vulnerable to lawsuits by allotting time for further investigation into projects or challenges by community advocates, similar to the lawsuit against UC Berkeley, Cole added.
In February, the California Supreme Court upheld an August ruling from a lower court in August for a lawsuit filed by a group of Berkeley residents against UC Berkeley for violating CEQA requirements. The group, Save Berkeley's Neighborhoods, claims in its brief that the school failed to address the environmental impacts of increasing enrollment on the neighborhood. According to court documents, UC Berkeley is required to limit incoming student enrollment. Gov. Gavin Newsom signed a law that allowed Berkeley to resume regular enrollment in March.
"It's very easy to challenge, to say you didn't study something or (you didn't) do an environmental impact report when you should have done it," Cole said. "And that is exactly what the community group in Berkeley challenged."
Increased housing for universities will increase opportunities for students to attend college and live on campus, Wiener said in a press release.
Additionally, university housing benefits the environment and the students, Matute said. Housing near jobs and transportation facilities, such as public transit, is environmentally beneficial because it reduces automobile combustion and emissions.
On-campus housing allows universities to offer more financial assistance to students for housing and other costs of attending an institution, creating a more socially equitable environment, Matute said.
"Putting students on campus is the most environmentally friendly way to do it," Matute said.