UCLA First Thursdays emphasizes sustainability, celebrates student artwork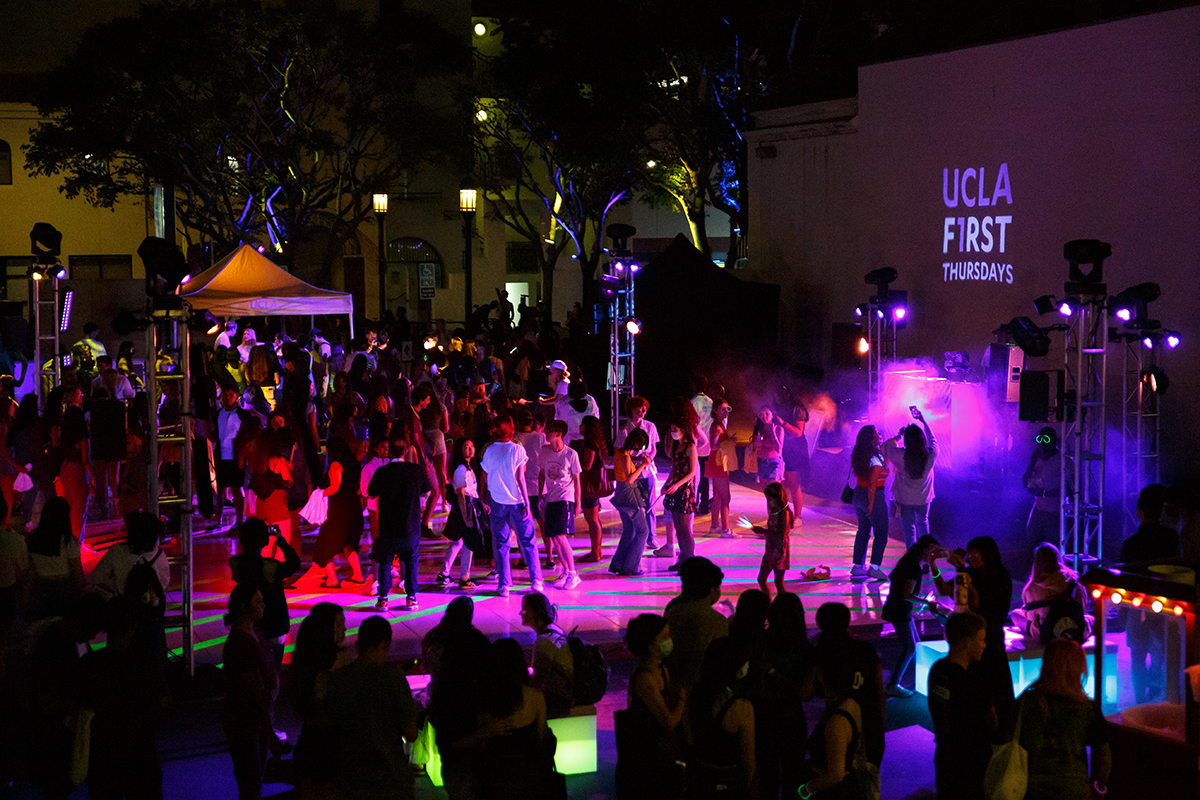 Westwood residents walk around Broxton Avenue during April's UCLA First Thursdays event. The event was a part of a larger series to bring the Westwood community and UCLA closer together.
(Jenny Xu/Daily Bruin)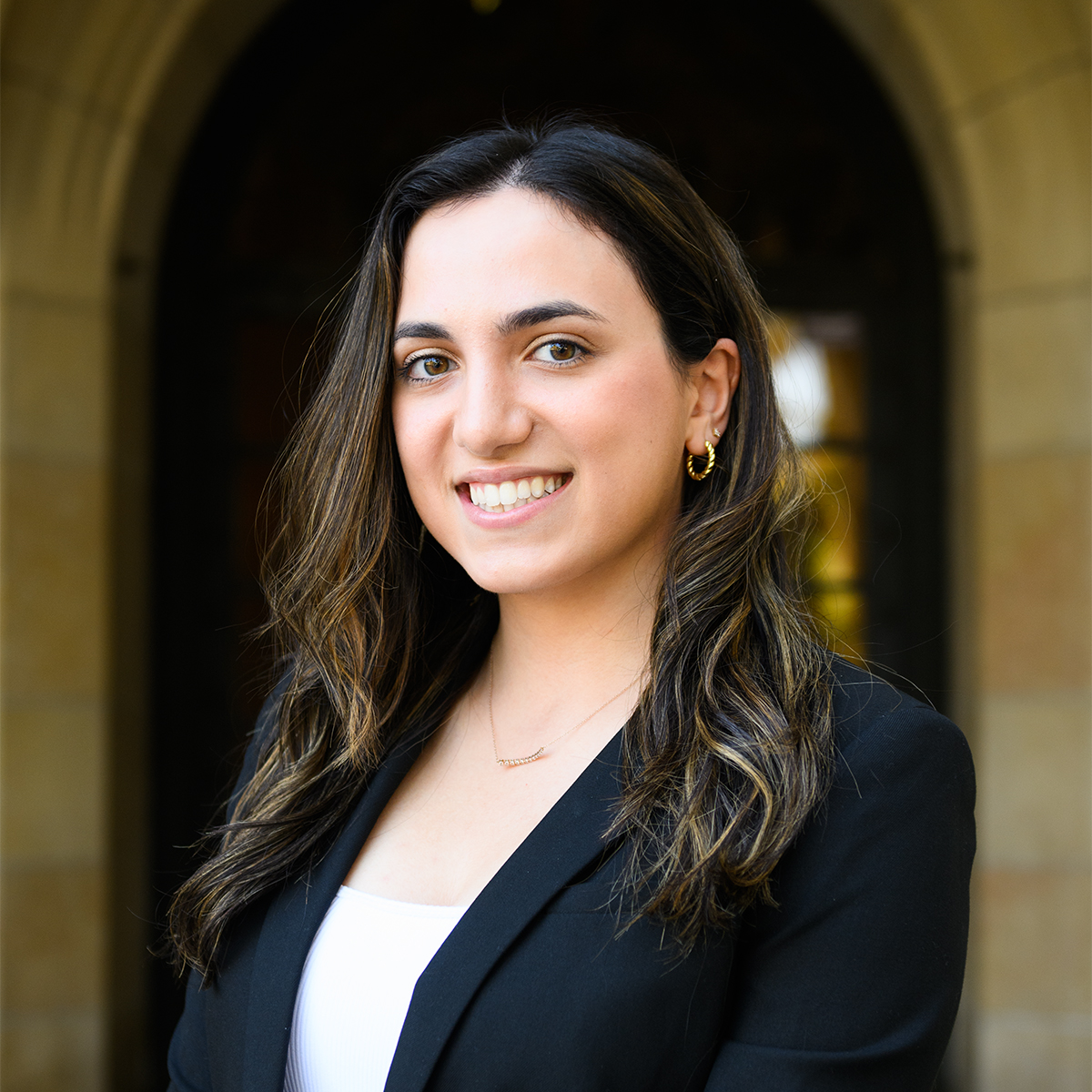 Westwood residents gathered on Broxton Avenue on Thursday for art, food and demonstrations about sustainability at the UCLA First Thursdays event in April.
Jointly hosted by the Westwood Village Improvement Association and UCLA Strategic Communications, First Thursdays is a monthly series of events that aims to deepen the connection between Bruins and Westwood by providing opportunities to enjoy new food and entertainment.
In the daytime, Westwood Village Farmers' Market highlighted sustainability efforts, while the evening block party was themed "Neon Nights."
Sustainability was a focus because it serves as one of Chancellor Gene Block's two grand challenges for UCLA, said Mary Osako, the vice chancellor for strategic communications, adding that April is also Earth Month – a time dedicated to environmental education, impact and appreciation. Along with the farmers market's regular weekly vendors, members of UCLA's sustainability team shared information on how individuals can decrease their carbon footprints.
At the farmers market, UCLA Deputy Chief Sustainability Officer Bonny Bentzin demonstrated how to incorporate sustainability into daily life through composting. She explained the process of composting and the biological decomposition of organic matter as well as provided examples of how it is done in cities, backyards and inside homes.
Bentzin said she encourages others to be mindful of the waste they create and how they dispose of it. An easy first step is sorting waste appropriately and disposing of materials in their designated bins – landfill, compost or recycle, she added. Representatives from Athens Services, the waste collection and recycling company that handles waste from UCLA and West Los Angeles, were also present at the farmers market and accompanied Bentzin's presentation.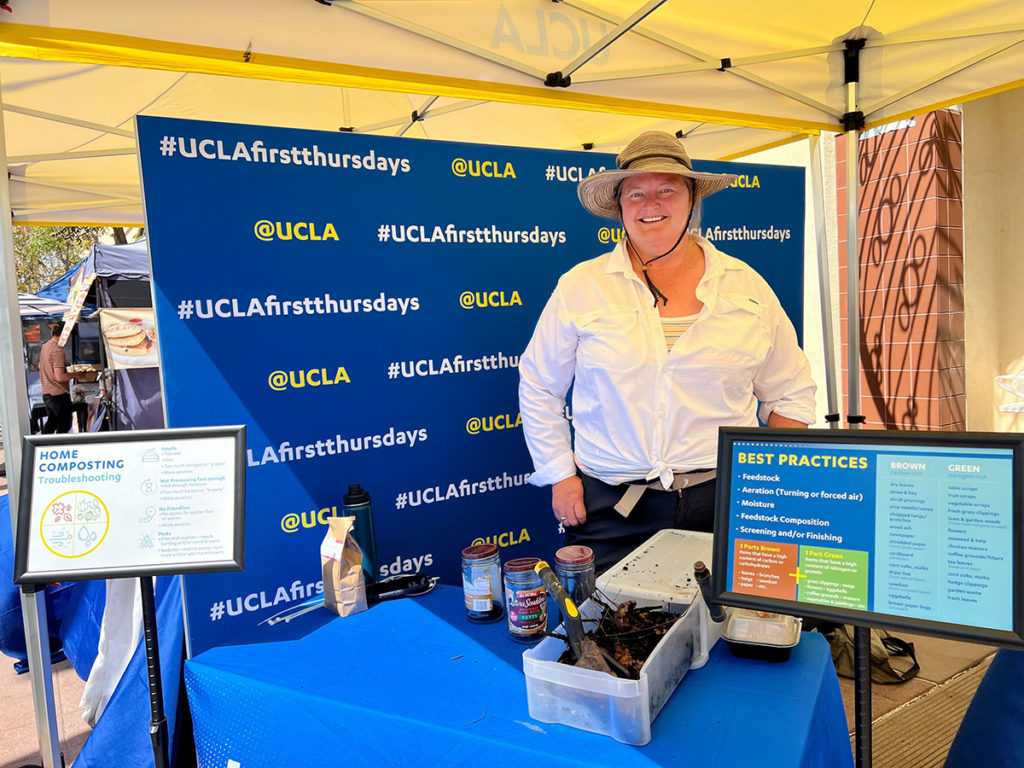 Osako said she hopes the conversations started at the farmers market and at other events geared toward sustainability will impact Bruins' choices significantly and over time.
"Many times, it's just a matter of seeing farm-to-table foods, to be able to see ways in which we can all be part of sustainability efforts," Osako said. "A little bit of that education and awareness I think goes a long way."
In the evening, the "Neon Nights" block party began.
The event featured a DJ set, black light dance floor and light-painting photo booth in addition to light-up wands of cotton candy and custom printed shirts. Vendors on Broxton Avenue were also incorporated into the event, inviting visitors in for dinner and desserts throughout the night.
Second-year Spanish and linguistics student Nora Broady said she is glad this event encouraged her to explore what Westwood has to offer.
"It's fun to go meet new people and see new businesses and stuff that you wouldn't see normally," Broady said.
[Related: Westwood celebrates community through inaugural First Thursdays event]
UCLA's First Thursdays event also involves showcasing student art installations.
This month, Bruin artists were tasked with creating pieces based on their interpretations of light. Fourth-year art student Perry Hernandez designed a 9-foot-tall cactus out of welded metal, cement and plaster and placed string lights where the needles would normally be. The piece also incorporated animated butterflies and a bubble machine.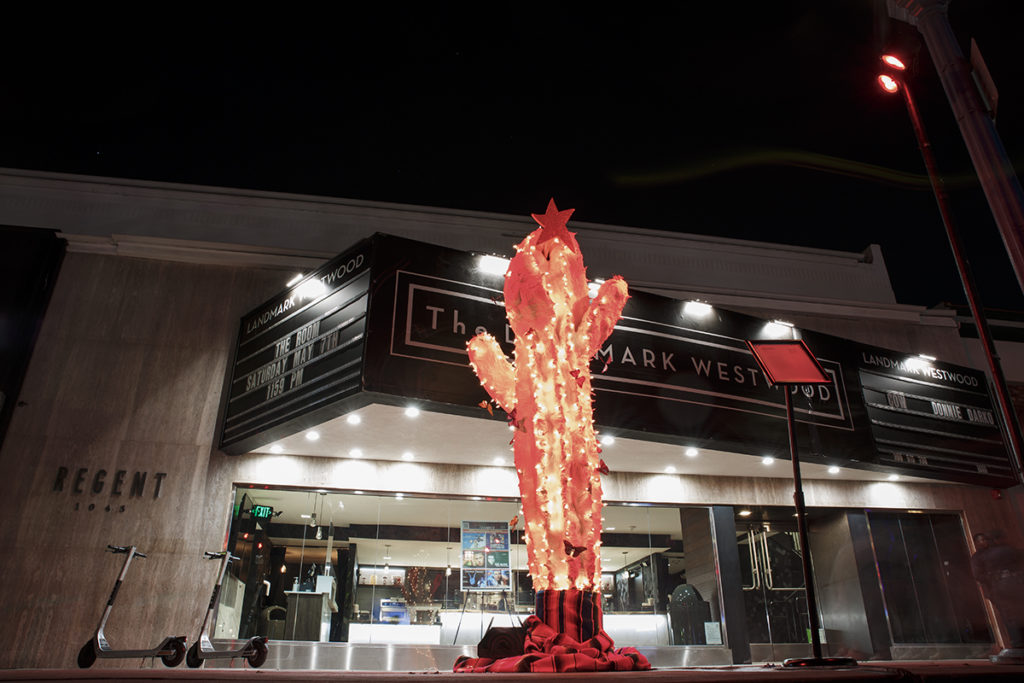 Hernandez said his piece is a celebration of his father's support of his passion for art. Hernandez added that his favorite childhood memories with his father were putting up Christmas lights and using their hands to create art, which inspired his design.
"I want people to experience the same joy that my father's always had with things like this," Hernandez said. "I want people to have a sense of wonder and go back to feeling like a child."
At the event, Hernandez enjoyed watching people experience his installation with their own interpretations, he added.
Osako said she is glad that the UCLA community came together to enjoy art and support local businesses.
"I would love people to know that they are part of a vibrant Bruin community where they feel connected to Bruins and to one another," Osako said. "It's as simple as that."