Westwood celebrates community through inaugural First Thursdays event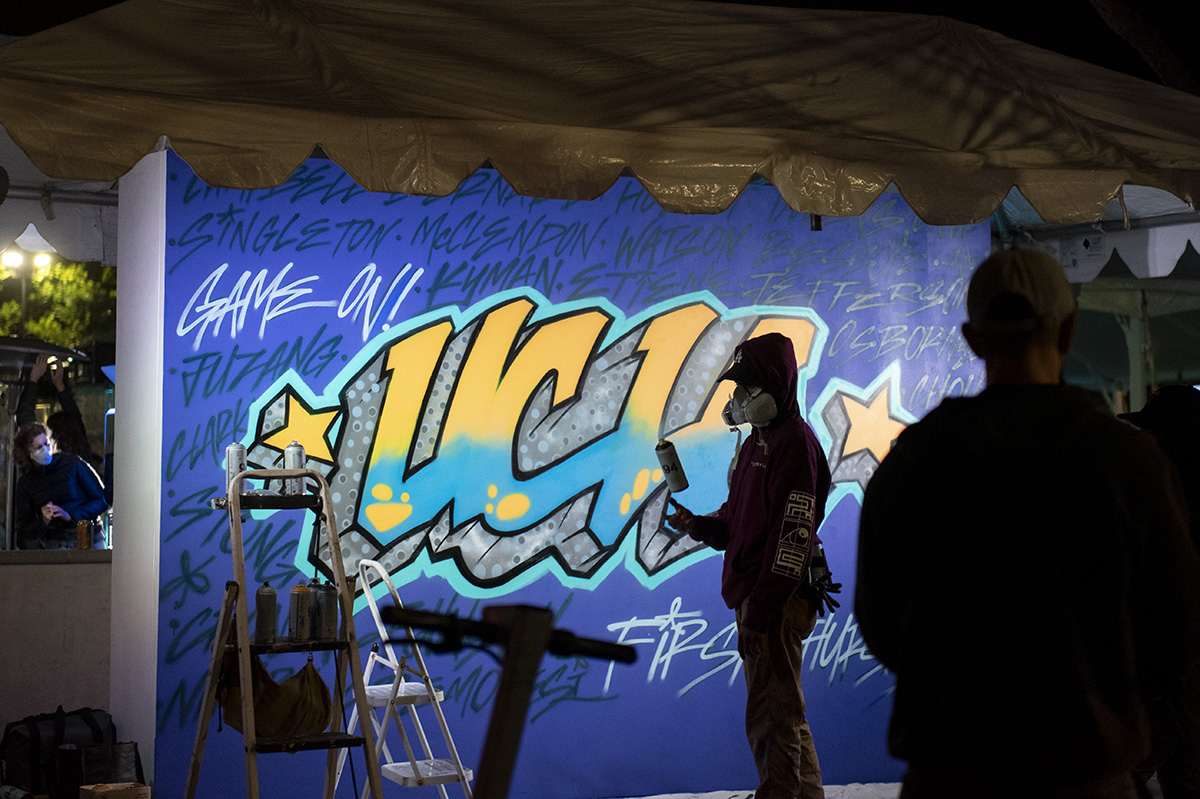 UCLA and the Westwood Village Improvement Association co-hosted the inaugural First Thursdays event this week. Students came out to an evening Westwood block party, featuring several vendors and art designed by UCLA students and alumni. (August Suchecki/Daily Bruin)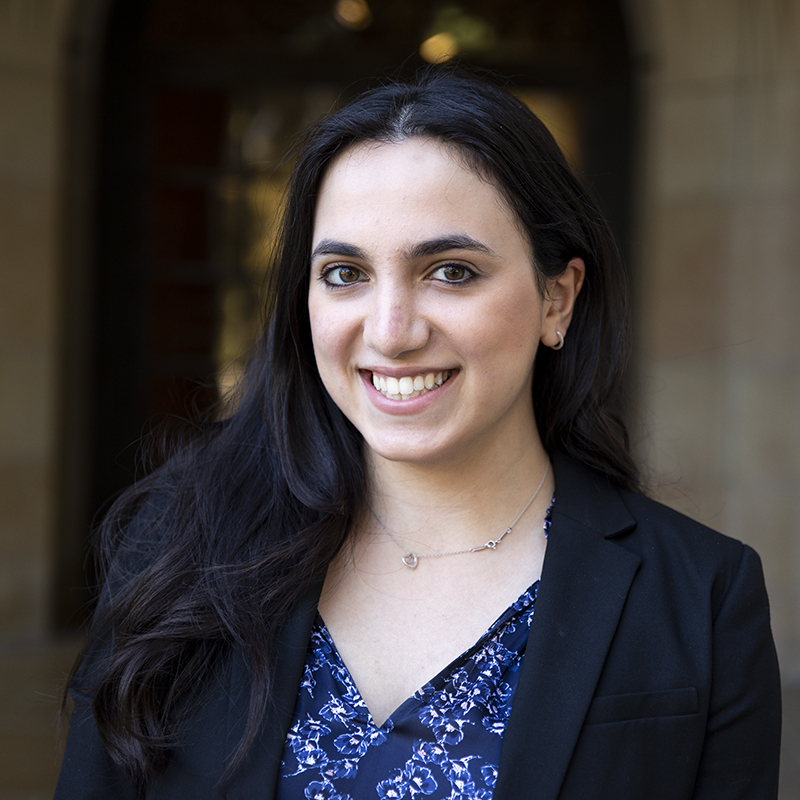 This week Westwood unveiled its monthly programming series, First Thursdays – aimed at bringing together the communities of UCLA and Westwood Village.
The event was the first of a monthly series to engage students and local community members, hosted by UCLA Strategic Communications and the Westwood Village Improvement Association.
The event was held on Broxton Avenue between 6:30 and 9:30 p.m., the event's main component was an e-sports themed block party that offered video games, a live DJ, local vendors and art installations. To set a festive tone, the event shined blue and gold beacons of light into the dark sky, which Mary Osako, the vice chancellor for strategic communications and a UCLA alumnus, said were inspired by old-school Hollywood lighting.
The First Thursdays block party occurred after a meet and greet with Bruin alumni over coffee and the weekly Westwood Village Farmers Market, which happened from 12 to 5 p.m.
Osako said she and her team developed the program to revitalize the Village into the college town she experienced as a UCLA student.
"First and foremost, we want Westwood to be a magical place for our students," said Osako.
Andrew Thomas, executive director of the WVIA, said there was a synergy between UCLA and the Village for nearly a century.
"It's always been a priority of ours to introduce UCLA students to the village early so they understand that the Westwood Village community is their community," Thomas said. "This is their backyard and these are their businesses and their restaurants."
Osako added she hoped the event would help the Village recover after the closure of local businesses during the pandemic.
[Related link: Westwood Village businesses struggle amid re-tightening of restrictions]
Steven Trotter, a vendor for local caterer Pooka's Eats, said the program has helped their business due to the increase in customers.
Osako also said she wanted the event to give students a greater sense of community by deepening connections between UCLA, the Village and the city of Los Angeles.
Daniel Khurgin, a second-year chemical engineering student who attended the event, said he liked the relationship the program created between UCLA and the local community.
"The event strikes a really nice balance between just serving UCLA and acting as a neighborhood in and of itself," Khurgin said.
The event also featured art installations from UCLA students and alumni, including a live mural painting by UCLA alumnus Lily Breeze and sneaker art from UCLA students, according to the program website.
Demi Saleeb, a first-year design and media arts student and one of the nine students selected to paint a pair of Nike Air Jordan sneakers showcased Thursday, said they were thankful for the opportunity to represent the LGBTQ+ community through their art. Saleeb said they incorporated esports and LGBTQ+ representation on the piece by taking inspiration from the animated show Arcane, which is based on League of Legends, a multiplayer video game.
"I really love the idea of this event and how people are coming together and bonding over music and art," Saleeb said.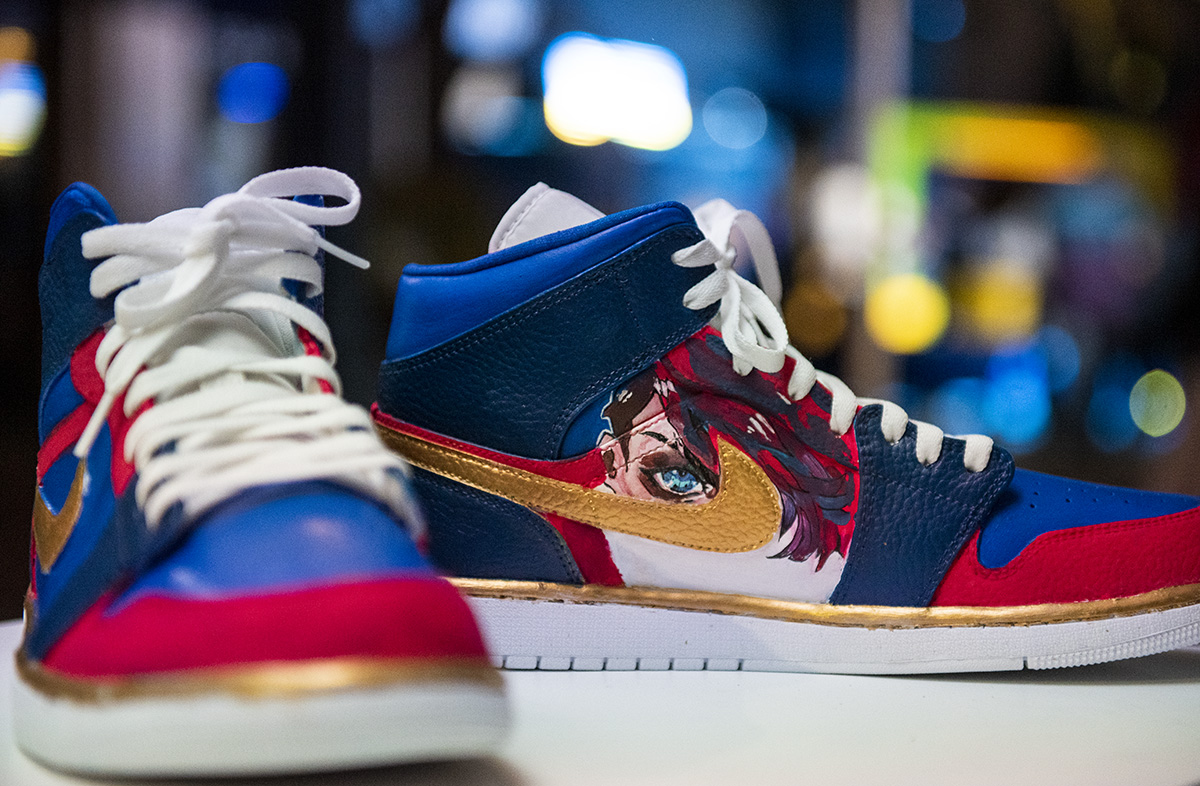 Similar First Thursday events are also popping up in nearby cities, including Beverly Hills and Downtown Santa Barbara, in an effort to engage residents with their community and local businesses and bring back vibrancy.
Hanna Briner, a third-year political science transfer student, said as a transfer student she liked the idea of a school-sanctioned event to bring students into the local community.
This series of First Thursday events will be held regularly through June with each month featuring a unique theme. Throughout the summer, UCLA will also be partnering with Westwood Village to plan more community-centric events, Osako said.
Thomas added that he is looking forward to improvement with the Village's entertainment and nightlife through enhancing destinations and getting more people involved.
"I'd like to see this keep going for a very long time and really become a tradition that everybody values," Thomas said.