Student crafts personal empowerment through fashion focused on the feminine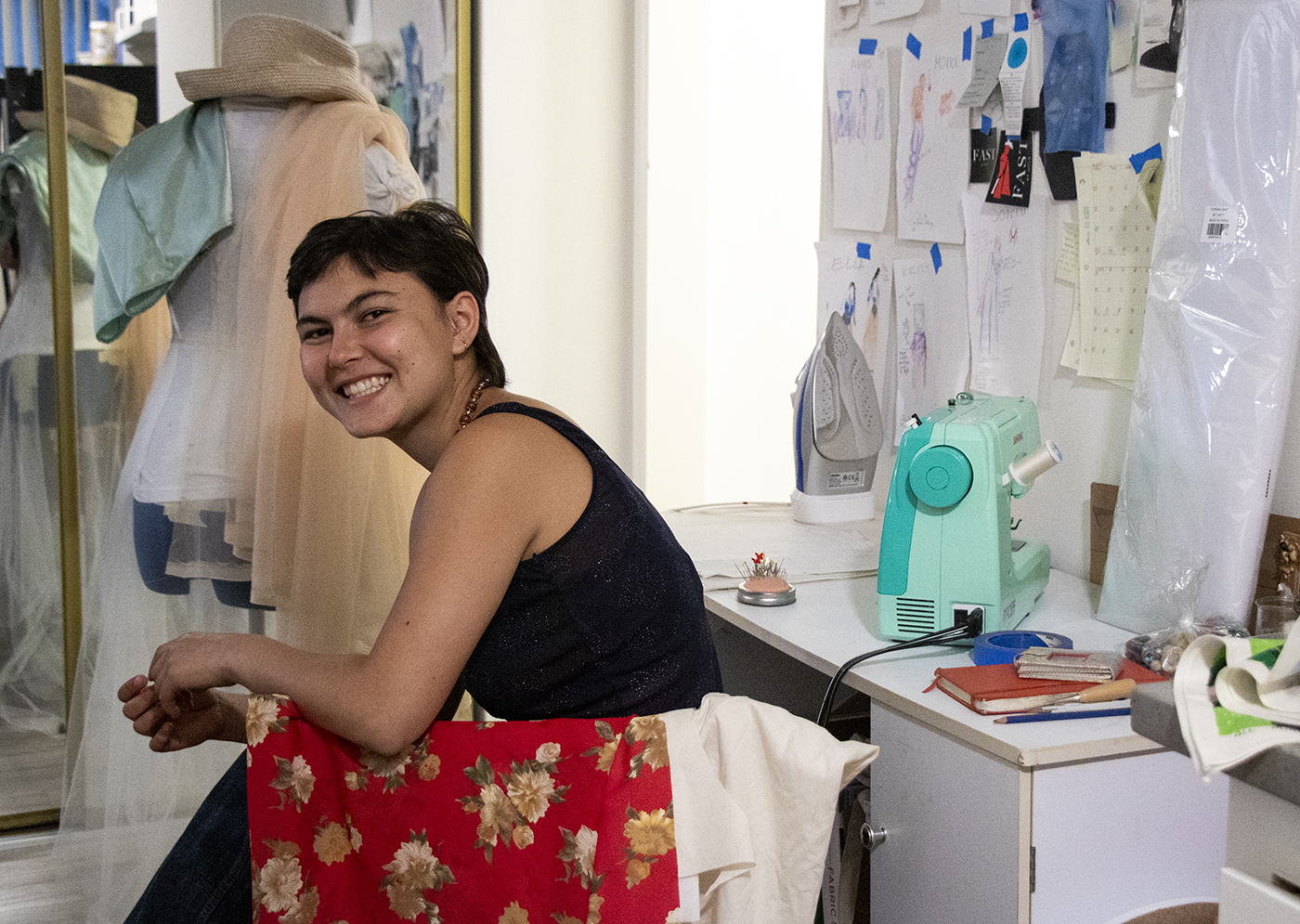 Third-year art and art history student Agnes Lin sits next to materials and notes relating to fashion and other artistic creations. Lin's art includes paintings, sketches and wearable pieces, each of which are inspired in part by the exploration of identity, she said. (Finn Chitwood/Daily Bruin)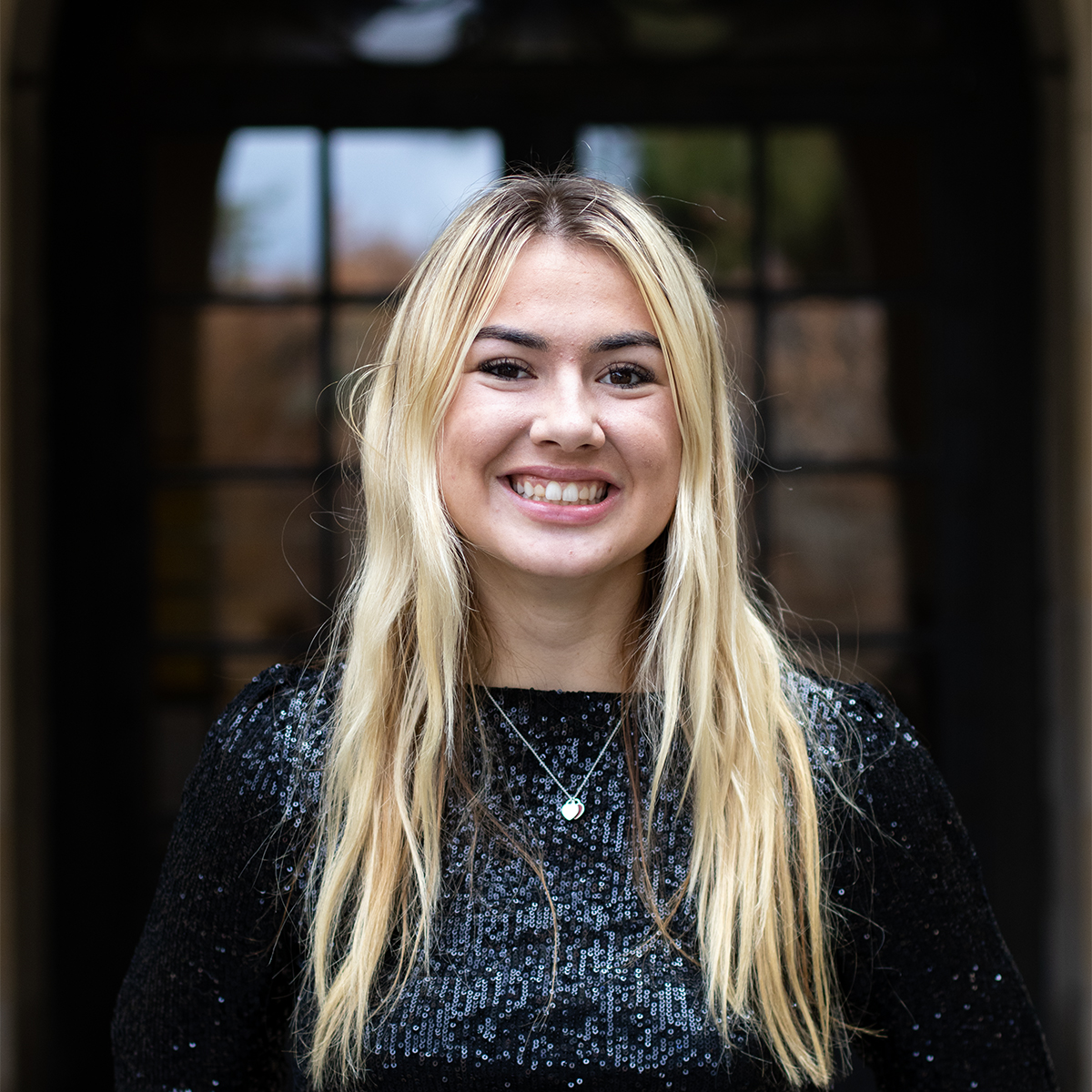 The artistic arsenal of Agnes Lin stretches from canvas to cloth.
The third-year art and art history student said her projects spanning various mediums have allowed for in-depth explorations of her femininity and sense of self. Lin shares many of her works through social media, including sketches, paintings and wearable pieces which often feature women as their primary focus. Although she considers painting and drawing as her favorite art forms, Lin said multi-dimensional art offers a level of exhilaration through its interactive nature.
"I love texture and I love to touch and to feel," Lin said. "Art is about engaging with the senses, and with painting you engage with your eyes. With other, more 3D arts, you can engage with your touch, and your depth (of) perception to some extent if you can move in closer."
At a young age, Lin said she expressed her creativity through vast amounts of drawings and watercolor paintings, which led her mother to hide the drawing paper to prevent Lin from using all of it. Beyond sketching and painting, Lin said her exploration of fashion – which began with a dress made of soda can pop tabs – led to a sense of personal empowerment.
"I found myself through fashion – it really helped me with self-esteem," Lin said. "I always wanted to make clothes, I would alter them and stuff, but it wasn't until that dress (made of pop tabs) that … I actually made (something) physical, not 2D."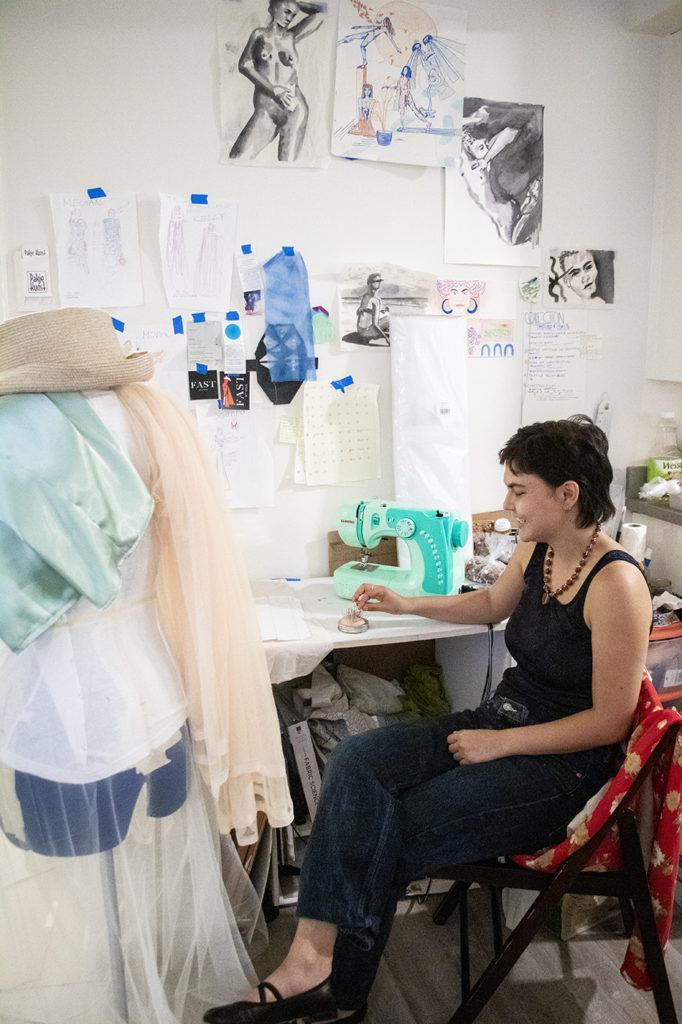 [Related: Graduate student uses undervalued art forms to create meaningful art]
After reading Kassia St. Clair's "The Secret Lives of Color," Lin said the book's mention of a dress created by Spanish designer Paco Rabanne composed of bottle caps led her to imagine her own version. Before ultimately wearing her creation to prom, she said the full-length silver gown took approximately three months to create, during which she enlisted friends to help in amassing pop tabs. Wyatt Clay, a friend and high school classmate of Lin, said he remembers the excitement of seeing the final product of Lin's detailed creative process.
During the pandemic, Lin said she was able to further hone her fashion skills by expanding the boundaries of her designs through avant-garde creations. Lin was living in Chicago at the time and had only brought a small portion of her art supplies, which she said forced her to be more inventive and detail-oriented in her use of materials. Lin said she found the ability to be transported by her own creations during this period through developing and wearing designs that did not fit the confines of everyday wear.
"(The work) I was more interested in during this time period was putting myself in a different world and almost creating a character for myself," Lin said. "I don't feel like I was being myself there necessarily – maybe an extension of myself."
One of Lin's works during this time period is an outfit set comprised of primarily teal, purple and cream hues. While she said the motif of eyes, prominent in the outfit's top and jeweled headpiece, is inspired by a signature eye design found in the sketches of her friend Isabella Parenti, the color palette was heavily influenced by the availability of supplies. By thrifting beads and painting them to match the aesthetic of the design, Lin said she shaped the various materials to fit her needs for the piece.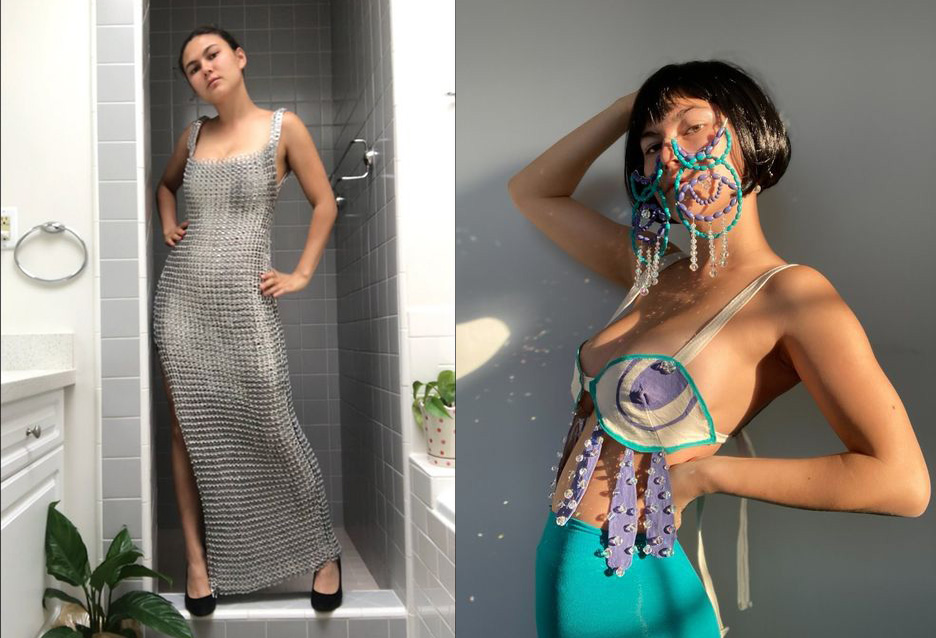 [Related: UCLA student's diverse art portfolio champions sensitivity, reminisces on memories]
Similar to her translation of a sketch into an eye-centric wearable work, Lin said her pieces influence one another, with many of her sketches later inspiring paintings. Aesthetically, Lin said her artistic style is in part driven by her fondness for pigment and texture, but thematically, she has found womanhood and the concept of the divine feminine to be her greatest muses. Anna Miller, a friend of Lin's, said along with examining female identity, Lin has the ability to artistically interpret her environment, transmitting it into her creations.
"Everyone used to say in high school, 'If (Lin) is staring at you in class, it's because she's drawing you,'" Miller said. "I feel like her work is a lot of love for the people in her life. It is almost like a love letter to the people around her."
Lin said finding strength and power through her identity led her to place women at the center of her early works. While many of Lin's works still feature female figures, she said her development as an artist has allowed her to focus on femininity in a nonpersonified manner and infuse emotions related to personal experiences with sexism into her work. In analyzing the expansive nature of the female identity, Lin said she aims to create pieces that immerse the viewer, with recent paintings focusing on the interconnectedness of light, darkness and hue.
For her next large-scale project, Lin is developing pieces for FAST at UCLA's Annual Spring Runway show. She said her in-progress collection – which will debut in late May – plays with the curvatures and visuals of the ocean and includes another pop tab creation. In continuing to develop her identity as an artist, Lin said she hopes to explore new themes and engage with unfamiliar art forms, expanding the boundaries of her signature style.
"I want to push how far my aesthetic goes, like (to) what bounds, because I don't think I'll ever make anything that doesn't look like mine – but how far can I push that?" Lin said. "How big of a distance can I make between pieces, between my work and just explore?"
Paxton is the 2022-2023 music | fine arts editor. She was previously an Arts contributor from 2021-2022. She is also a third-year psychobiology student from Morgan Hill, California.
Paxton is the 2022-2023 music | fine arts editor. She was previously an Arts contributor from 2021-2022. She is also a third-year psychobiology student from Morgan Hill, California.