Oscars 2022: Academy Awards celebrate representation at in-person Dolby Theatre ceremony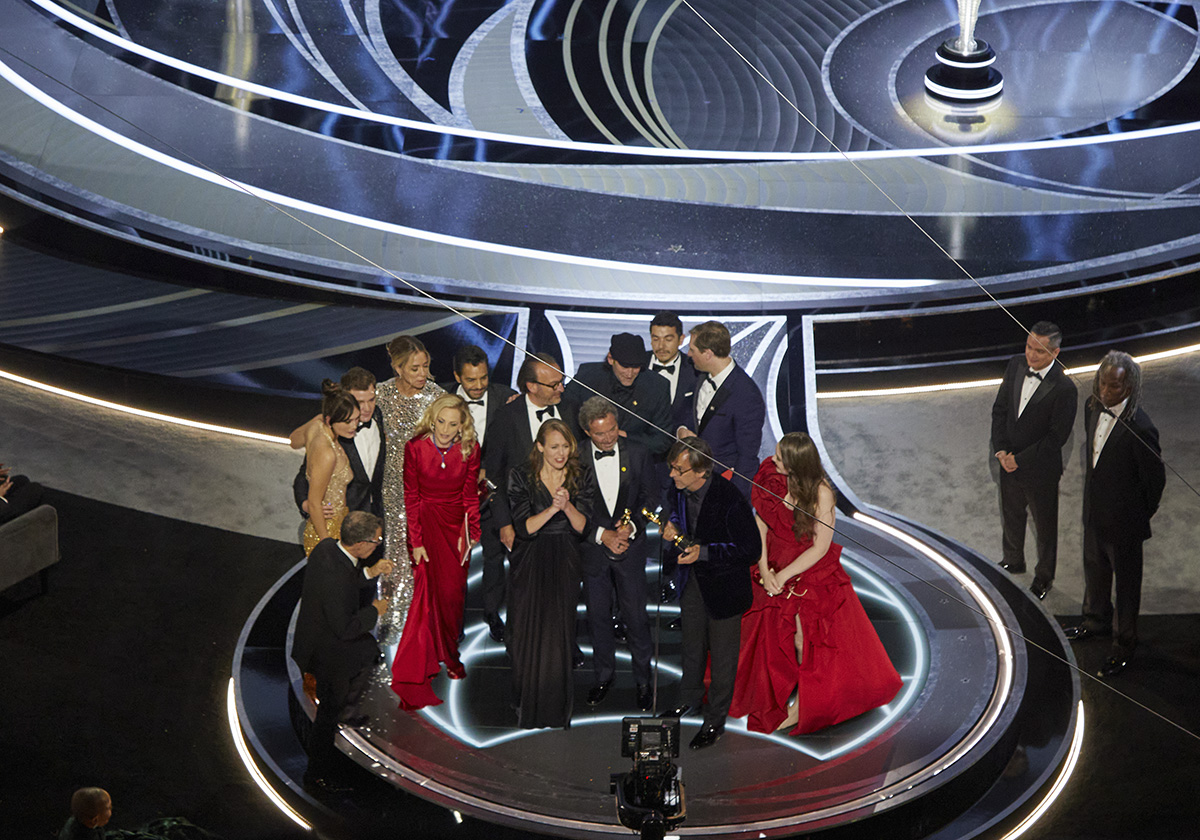 The cast and crew of "CODA" accept the Oscar for best picture at the 94th Academy Awards. (Courtesy of Terekah Najuwan/A.M.P.A.S.)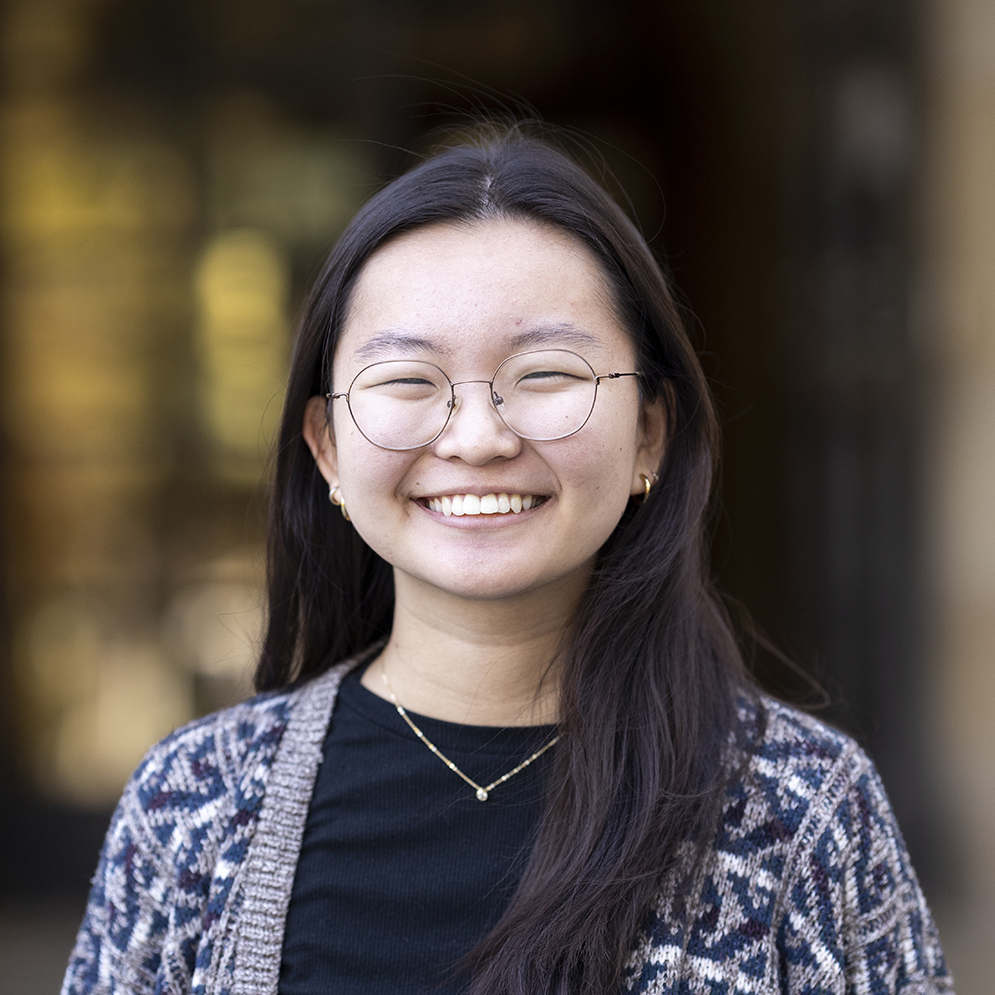 March 27, 2022 11:03 p.m.
This post was updated March 30 at 11:36 p.m.
Film fanatics far and wide were united once more at the 94th Academy Awards.
With the theme of this year's Oscars as "Movie Lovers Unite," attendees returned to the Dolby Theatre on Sunday for Hollywood's most anticipated night of the year. Gathered under one roof after last year's more dispersed, hybrid-style ceremony, pioneering film creatives from around the world celebrated their storytelling and technical achievements in the beloved black and gold theater.
This year's ceremony aimed to spotlight diverse and authentic stories, with Siân Heder's "CODA," a coming-of-age comedy-drama that follows a hearing member in a deaf family, taking home the highest honor of the night – Best Picture. The film secured a total of three Oscars, including for Best Adapted Screenplay and Troy Kotsur's best supporting actor win for his role as Frank Rossi. In an emotional win for both best picture and supporting actor, the film received a standing ovation from the crowd, who applauded in American Sign Language by waving their hands.
"This is dedicated to the Deaf community, the CODA community and the disabled community," Kotsur said. "This is our moment."
Another film celebrated for its Colombian representation was Disney's "Encanto," which was nominated for best original score and took home the award for Best Animated Feature. The family tale was a highlight of the ceremony, with Sebastián Yatra soulfully performing nominated original song "Dos Oruguitas" alongside a pair of Colombian folk dancers against the backdrop of lush green trees and a glowing sunset.
In addition to the acoustic number, the next musical performance of "We Don't Talk About Bruno" featured cast members Stephanie Beatriz and Diane Guerrero as well as a surprise additional rap sequence by Megan Thee Stallion. Winning the award for Best Animated Feature, producers Yvett Merino, Byron Howard, Clark Spencer and Jared Bush gave a short and sweet acceptance speech, dedicating the film to family – from their own families to those who have watched the film.
"I'm so proud to be a part of a film that puts beautiful diverse characters in front and center and that people everywhere are seeing themselves in the film," Merino said.
However, the film with the most nominations was Jane Campion's "The Power of the Dog," racking up a total of 12 nods. While Campion took home the Oscar for Best Director, the film with the most wins of the night was Denis Villeneuve's "Dune," which swept many of the technical achievement awards like best sound, cinematography and editing for a total of six wins out of 10 nominations.
Beyond the losses of films with multiple nominations were some unexpected audience interactions, namely a physical and verbal altercation between Will Smith and presenter Chris Rock after the latter made a joke about Smith's wife Jada Pinkett Smith. The actor walked up to the stage to slap Rock across the face, proceeding to shout at him for his comment about Pinkett Smith's haircut, as the actress has publicly spoken about her ​​alopecia diagnosis.
Will Smith just punched Chris Rock and told him "keep my wife's name out of your f***ing mouth" pic.twitter.com/1f1ytdbMRv

— CJ Fogler (@cjzer0) March 28, 2022
Aside from Smith's slap heard around the world, the actor also gave a tearful acceptance speech after winning Best Actor in a Leading Role for his part as father and tennis coach Richard Williams in "King Richard." Thanking his co-stars as well as the Williams sisters, he said the role taught him the importance of fiercely protecting family and spreading love.
Adding to the subject of sharing love, Jessica Chastain took home her first Oscar with her Best Actress in a Leading Role win for her portrayal of televangelist Tammy Faye in "The Eyes of Tammy Faye." Chastain said in the midst of injustice and pain in the world today, she was inspired by Faye's life led by unconditional compassion rather than division.
"We're faced with discriminatory and bigoted legislation that is sweeping our country with the only goal of further dividing us," Chastain said. "There's violence and hate crimes being perpetuated on innocent civilians all over the world. … For any of you out there who do in fact feel hopeless or alone, I just want you to know that you are unconditionally loved for the uniqueness that is you."
Along with first-time Oscar wins for Smith, Chastain and other creatives, the ceremony also paid tribute to the anniversaries of films such as "The Godfather" and "Pulp Fiction," with cast members of the cult classics reuniting onstage as presenters. Filled with a number of firsts for both individual filmmakers and larger communities, the overarching theme of the night was that of fostering love for one another through the power of storytelling.
Sparked by affection and unity, the Dolby Theatre glowed Oscar gold.
Yun is a senior staff writer for Arts & Entertainment. She was previously the Theater | Film | Television editor from 2021-2022 and an Arts reporter from 2019-2021. She is also a fourth-year communication and Asian American studies student.
Yun is a senior staff writer for Arts & Entertainment. She was previously the Theater | Film | Television editor from 2021-2022 and an Arts reporter from 2019-2021. She is also a fourth-year communication and Asian American studies student.