Men's basketball March Madness predictions 2022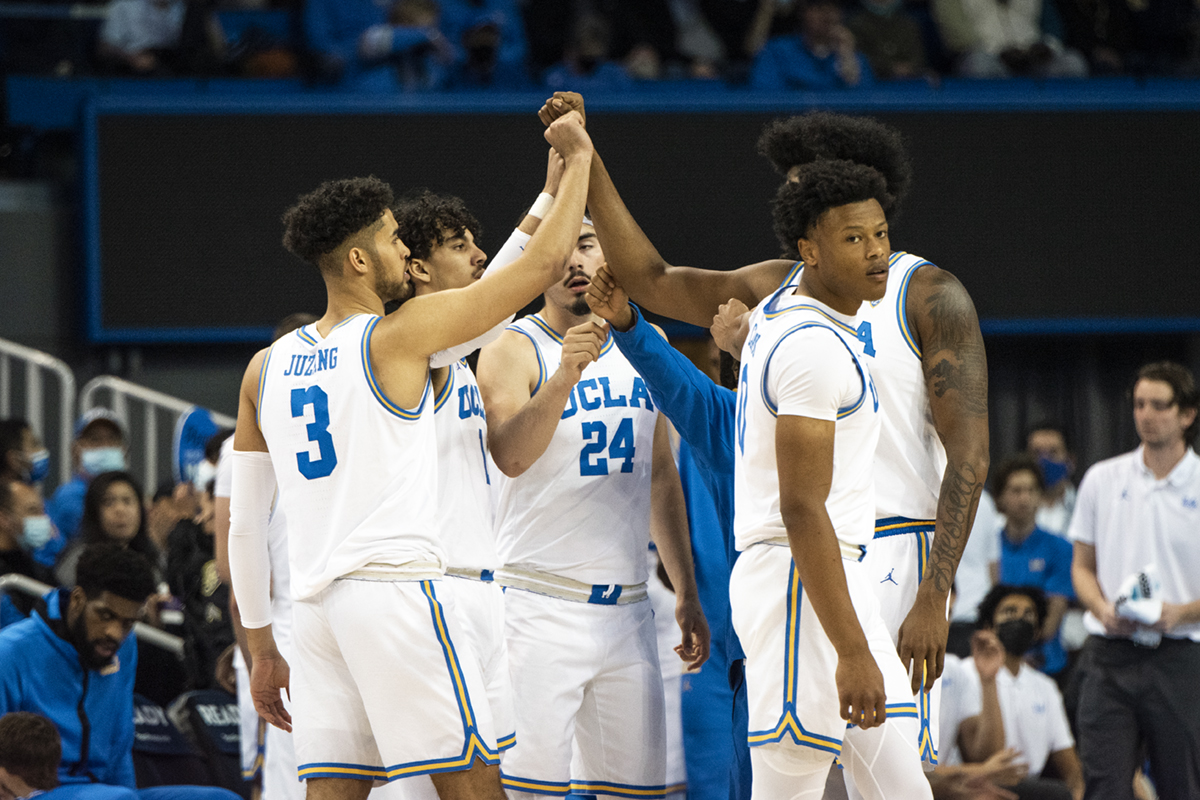 No. 4 seed UCLA men's basketball will start NCAA Tournament play Thursday with a matchup against No. 13 Akron. (Marc-Anthony Rosas/Daily Bruin)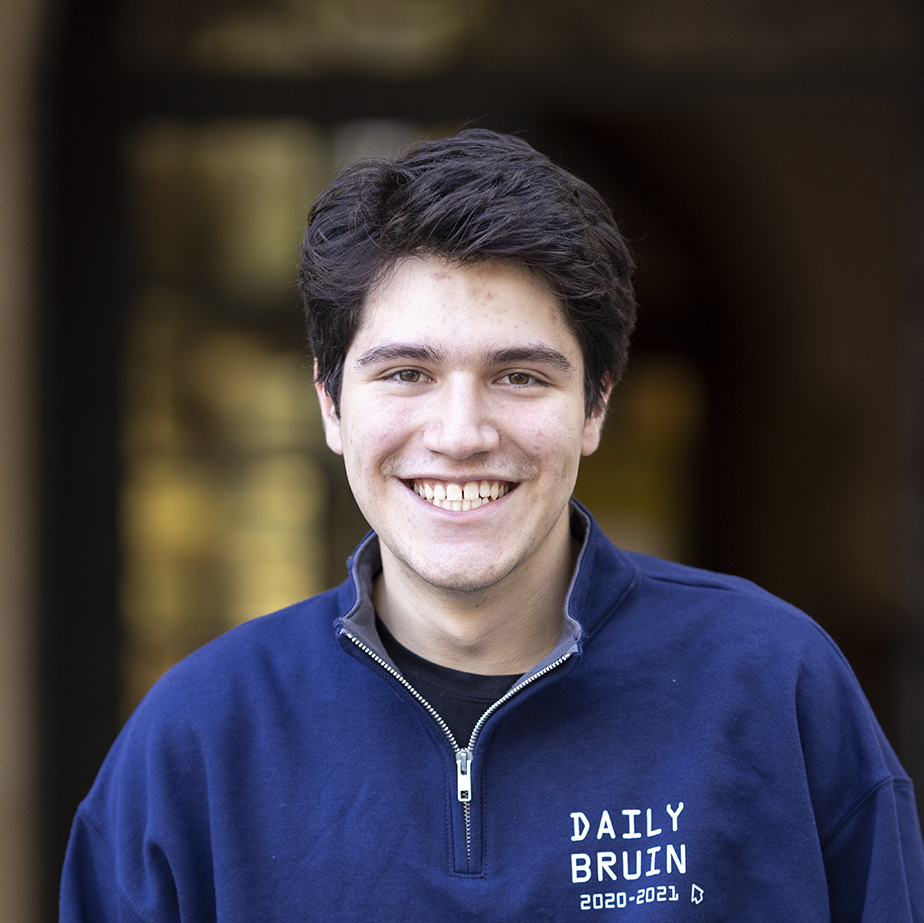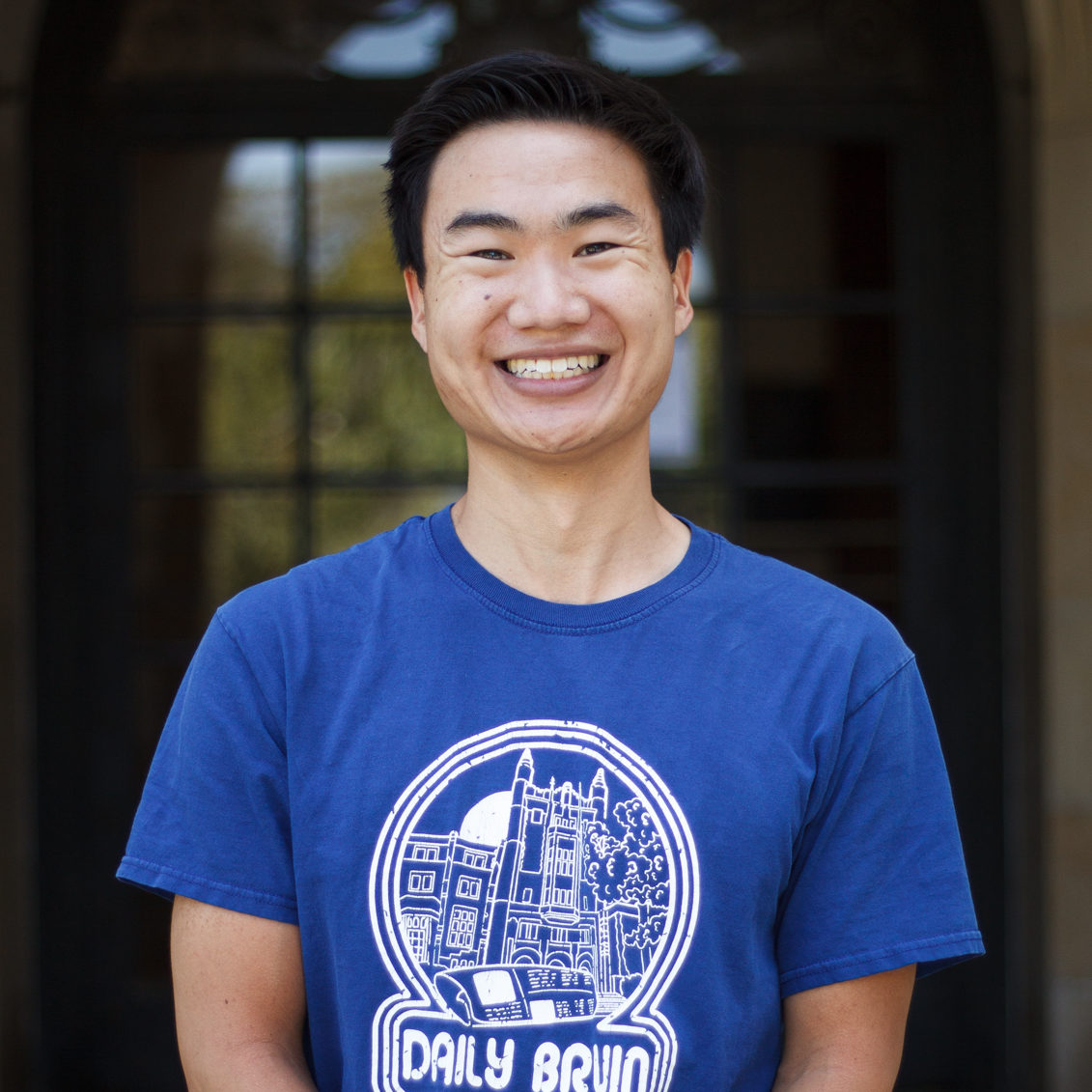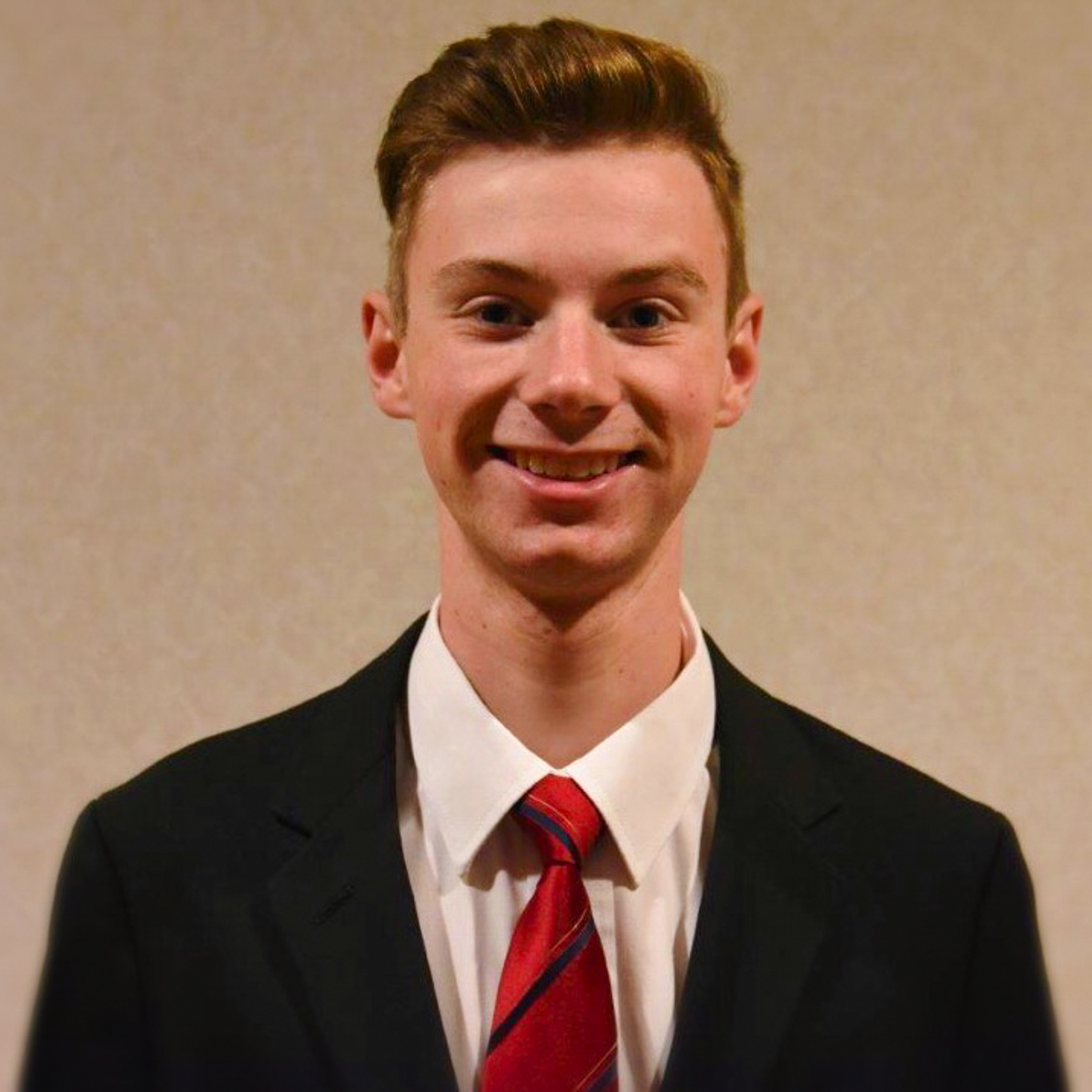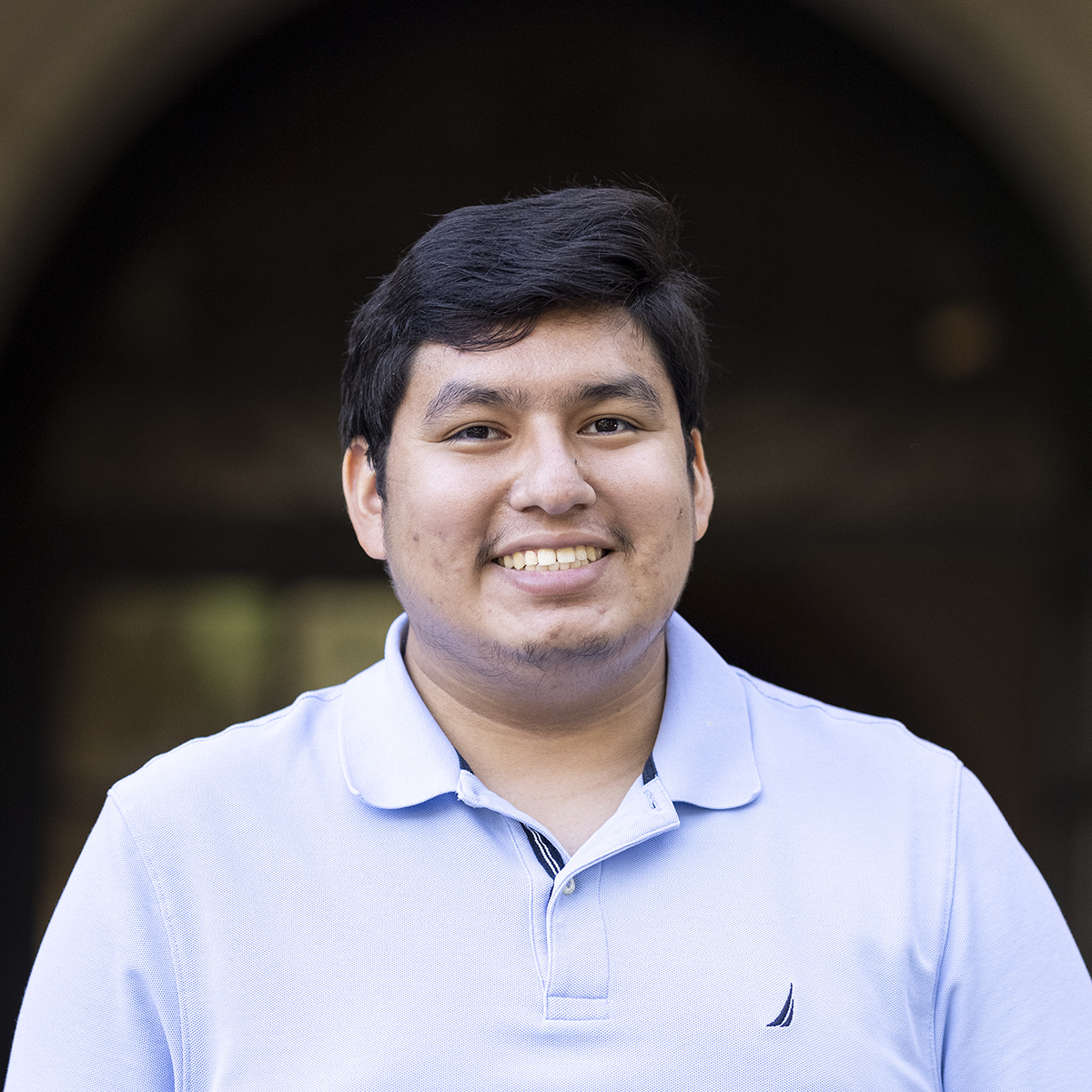 No. 4 seed UCLA men's basketball (25-7, 15-5 Pac-12) will take on No. 13 Akron (24-9, 14-6 MAC) on Thursday night to begin NCAA Tournament play. The Bruins are coming off a Final Four run a year ago, but can the blue and gold make another run deep into March? Here are Daily Bruin Sports' predictions on how far UCLA will go in the Big Dance.
Jon Christon
Sports editor
Prediction: Elite Eight
I already outlined part of my prediction here.
If UCLA advances to the Elite Eight, it will likely be met by forward Oscar Tshiebwe and No. 2 seed Kentucky – a terrible matchup for the blue and gold – and will narrowly miss out on its second consecutive Final Four.
In the name of being something March Madness is decidedly not – consistent – I'm ready to double down on this prediction.
UCLA will get past Akron. While the Zips are winners of eight straight and are the second-most bet on underdog entering the tournament, the Bruins shouldn't have too much trouble getting to the Round of 32.
This is where my confidence in my original prediction starts to wane.
When I wrote the column Sunday night, I had assumed No. 5 seed Saint Mary's would be UCLA's second-round opponent, but that no longer looks like a forgone conclusion.
No. 12 seed Indiana has since won its First Four game against fellow No. 12 seed Wyoming and locked itself in as Saint Mary's opponent. If the Hoosiers can take down the Gaels, I'd be a little worried about forward Trayce Jackson-Davis – who scored 29 points in Indiana's win Tuesday – and if the Bruins have anyone that can keep up with him.
But UCLA can cross that bridge when it comes to it. I'm weirdly confident the Bruins can take down No. 1 seed Baylor – or anyone from the Bears' side of the region – given the reigning national champions' current health status.
So that leads me back to the Elite Eight.
There are seven teams I can see UCLA beating from the bottom part of the East Region, including No. 3 seed Purdue. But I can't shake the fact that Kentucky – my personal pick to win the national championship – will likely end up here.
If I'm wrong and a different opponent emerges, the Bruins could certainly end up cutting down the East Region's nets.
But if it's the Wildcats, the blue and gold will be Tshiebwe'd out of the tournament.
Kyle Boal
Daily Bruin senior staff
Prediction: Final Four
If you would have told me last year the Bruins were Final Four bound, I would have laughed.
But after becoming the second team to go from the First Four to Final Four and retaining nearly the entire roster, expectations this season were different.
Ranked No. 2 nationally to start the season, UCLA started hot with an overtime win over NCAA Tournament No. 2 seed Villanova at Pauley Pavilion. But after a one-sided 20-point loss to current No. 1 seed Gonzaga, the blue and gold never reached a ranking that high again.
The Bruins weren't without their struggles, suffering a questionable overtime loss to Arizona State and dropping both contests to Oregon. Nevertheless, UCLA has shown the ability to beat quality tournament teams on multiple occasions – knocking off No. 9 seed Marquette, No. 7 seed USC and No. 1 seed Arizona at least once this season.
The Bruins rank top-10 in KenPom rankings, NET ranking, Rating Percentage Index and Basketball Power Index.
Given its tournament experience, double-digit favorite UCLA should handle 13-seed Akron in the opening round.
Meanwhile, I predict No. 8 seed North Carolina – winning more than 75% of its games since February – will make its way through Marquette before shocking Baylor in the round of 32, setting up a Bruins vs. Tar Heels Sweet 16 matchup.
UCLA is just 1-6 all-time against fellow blue blood North Carolina, with the only win coming in 2000. But if the Bruins can control the pace of the game and make it a defensive battle, they should put a stop to the Tar Heels' tournament run.
At this point, the blue and gold will be riding the same March Madness magic that allowed for upsets over its region's top-two seeds a year ago. In all likelihood, UCLA will need every ounce of that magic to beat another blue blood in Kentucky, who have the second-highest odds to win the tournament behind Gonzaga.
In an effort to return to where last season's run ended, I believe UCLA will earn its first upset of the tournament and advance to the Final Four.
Unfortunately, this is where the magic ends.
A familiar foe will end the Bruins' season once again. Gonzaga will make its way through the western region before conquering UCLA for the third time in two years.
Still, back-to-back Final Four runs under Cronin would be the first step in bringing a championship culture to Westwood.
Jared Tay
Daily Bruin senior staff
Prediction: Sweet 16
Last Saturday, coach Mick Cronin said all one needs to know about this team.
"If you need a crowd to win games, you're not going anywhere," Cronin said after UCLA's loss to Arizona. "You've got no chance."
The Bruins need a crowd to win games against quality opponents. All of highlight wins this season – victories over Villanova, Arizona, and USC – have all come in a Pauley Pavilion that was packed to the brim with UCLA fans.
But there will be no home crowd for the blue and gold in the Big Dance. After seeing how few Bruin fans showed out for their team in Las Vegas for the Pac-12 tournament, I'm not convinced they'll hop on planes and travel as far as the East Coast to cheer UCLA on.
And without the home crowd, the Bruins are done once they face an opponent of equal or greater strength. Enter No. 1 seed Baylor in a potential Sweet 16 matchup for UCLA.
The Bears are simply not a good matchup for the Bruins. Baylor profiles similarly to the Arizona team that has beaten UCLA twice already this season.
In any given lineup, the Bears will play with two forwards who are 6 feet, 9 inches or above. The Baylor bigs are not as imposing as the Wildcats' 7-foot-1 center Christian Koloko and 7-foot center Oumar Ballo, but UCLA will still struggle with the length inside.
I'm just not convinced by the play from redshirt senior forward Cody Riley and redshirt senior center Myles Johnson.
Riley has not been good offensively, missing many of his post shots from that went down last year. Defensively, his rebounding leaves a lot to be desired, as he seems to butterfinger what should be straightforward boards.
Johnson is the better option defensively, but his offensive skill set will need to improve if the Bruins can beat the Bears. He's averaged just 3.8 points per game in the month of March.
If the guard play isn't perfect for UCLA, it will lose. If Riley and Johnson get in foul trouble, it will lose.
And if redshirt junior forward/center Kenneth Nwuba has to play defense against the Bear's bigs, it'll be the end of the road for the blue and gold.
Ricardo Garcia
Daily Bruin reporter
Prediction: National champions
When it comes to making NCAA tournament predictions, I am usually very accurate – I correctly predicted our men's water polo team would lose in the semifinals this year.
For men's basketball, I'm predicting they will go all the way.
Since 2002, all but one national champion featured an offense ranked in the top 20 in KenPom's adjusted offensive efficiency and top 25 in defensive efficiency. This year, the Bruins are just one of five teams to accomplish both.
There is also a viable path to the Final Four. The first two rounds of the tournament feature relatively winnable matchups for the Bruins, although Saint Mary's may be the stingiest to beat. Beating Gonzaga and Oregon is no small feat, especially since Cronin has yet to do either since arriving in Westwood, but the Bruins' prior March Madness experience will be too much for the Gaels to overcome.
Getting past the Sweet 16 might be easier than it seems. Baylor is dealing with two key injuries, which makes for a favorable matchup. In the Elite Eight, I am predicting a matchup against Purdue – one UCLA should be able to get past by limiting potential top-5 pick Jaden Ivey.
Now down to the Final Four, one where I have UCLA matching up against Gonzaga for the second consecutive year.
After two straight losses to the Bulldogs, I believe Cronin will finally have figured out a formula to beat them. While the Bruins lost to them earlier this year, the team was without Riley. While I'm not too high on Riley, having both their bigs healthy will help them stop forward Chet Holmgren in the rematch.
A matchup against No. 5 seed Iowa will await UCLA should it get past Gonzaga – a team the Bruins can beat and should beat despite the Hawkeyes' hot streak of late.
A national championship is possible. The Bruins have the resume to get it done.
But a championship is not won on paper. UCLA has been prone to prolonged scoring droughts throughout the season, which cost its chance to potentially move up a seed line in Saturday's loss. The Bruins can get away with a couple of offensive lulls in the first two rounds, but they can't let it happen against the top seeds if they hope to walk away with banner No. 12.
Provided junior guard Johnny Juzang and junior guard/forward Jaime Jaquez Jr. are healthy, UCLA can get enough out of its offense in the later rounds to get it done.