The Quad: Consistent fitness regimes benefit students' overall health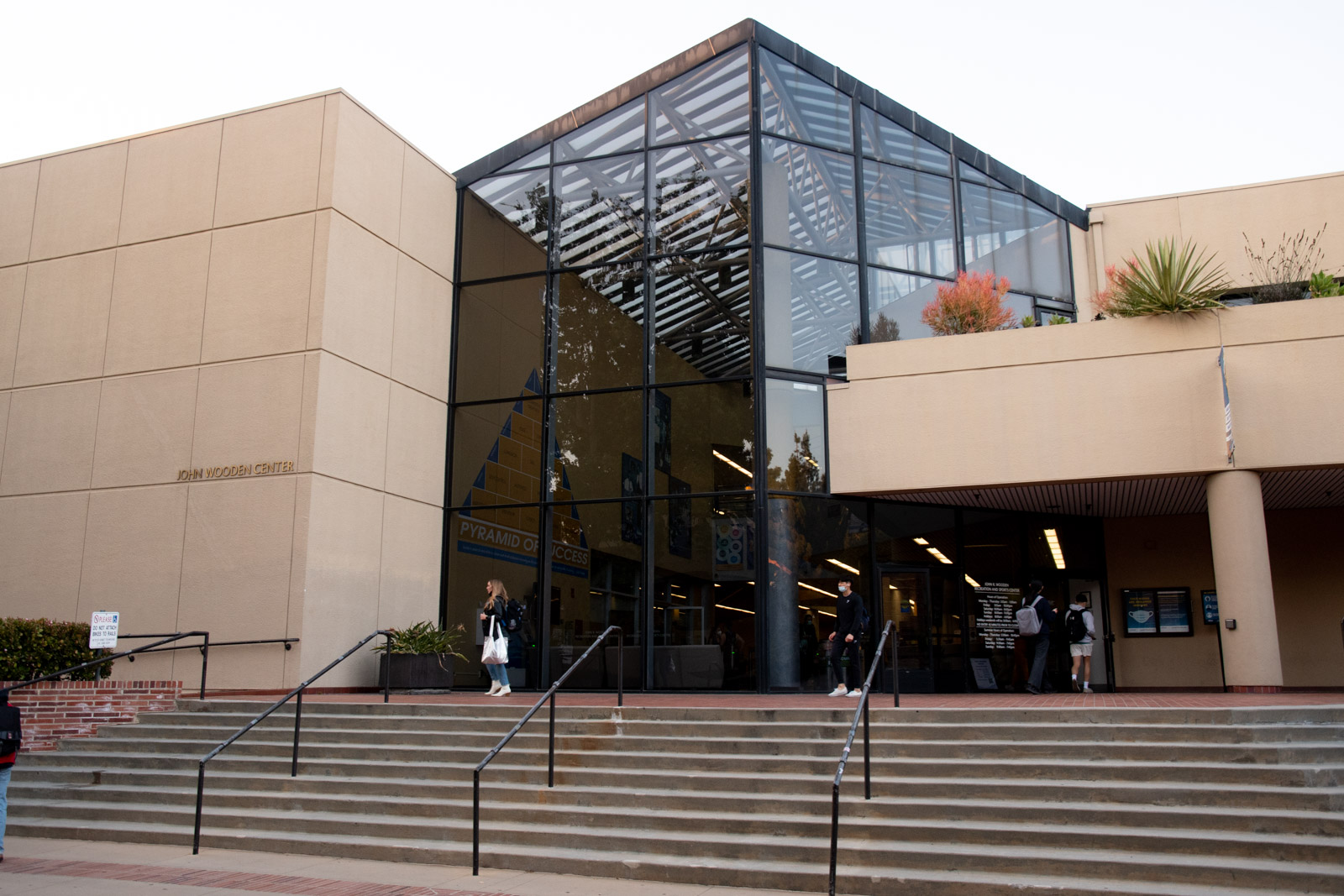 Many Bruins find it difficult to maintain their fitness routines as college students on campus. Despite juggling several responsibilities, Bruins share why staying active is important to them. (Kyle Kotanchek/Daily Bruin)
This post was updated March 27 at 10:34 p.m.
Whether it be for sports-related wellness or overall fitness, the commitment toward creating a healthy and regular gym schedule can be daunting for new gymgoers. And as Bruins begin studying for final exams, many must also balance their busy academic schedules with the gym.
Dr. Daniel Vigil, a team physician for the UCLA Department of Intercollegiate Athletics, said going to the gym benefits individuals in a holistic sense.
"Exercise is obviously good for your body. It helps you maintain your weight, it's good for your blood pressure, good for diabetes. … But even bigger than that is the importance of exercise to the overall health of the person," Vigil said. "I take a very holistic approach. So mental health, better quality sleep, lower stress hormones that contribute to heart disease and other ailments of humanity."
Vigil added that new gymgoers should start off slowly in order to build good exercising habits.
"My advice to the new exerciser is to start slow, be gradual. Rein in your own enthusiasm and be really methodical about getting your exercise tolerance higher and higher each day, each week," Vigil said.
Vigil added that sleep, academics and exercise are all equally important, and students should try to balance them in their schedules.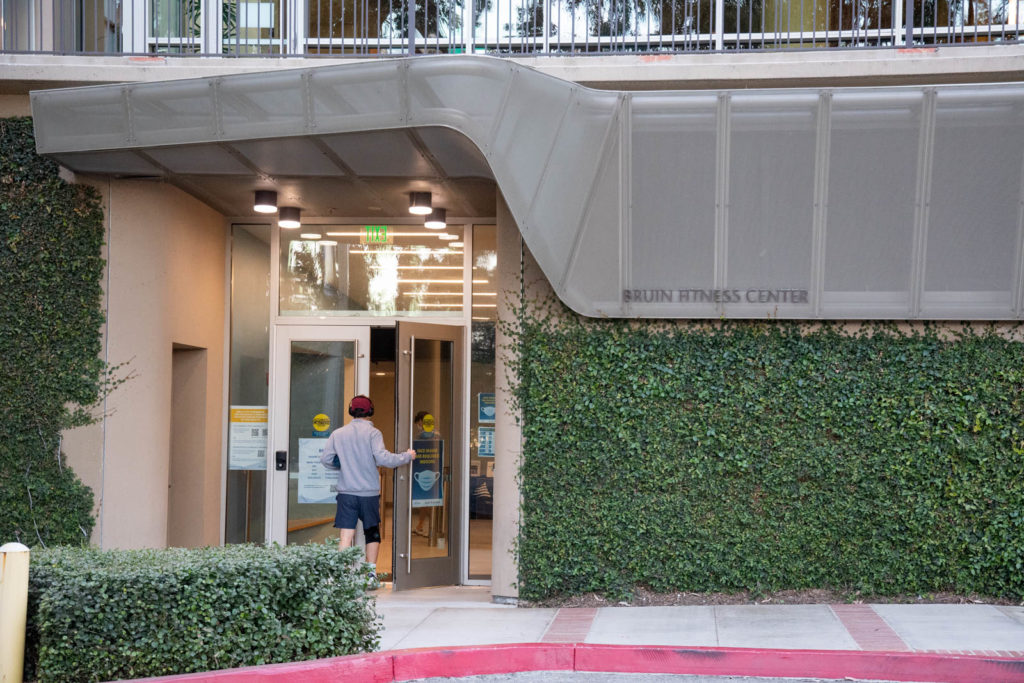 Fourth-year psychobiology student Ellyzha Astudillo said she began her gym journey in 2019 in order to gain confidence and practice self-care. Astudillo said motivation and setting goals helped her maintain her gym habits.
"I came back from a trip from the Philippines and (my fitness journey) kind of stemmed from there because I was just not feeling my most confident self. And so I thought that going to the gym would help with my confidence and just self-care, self-love," Astudillo said. "I had a set goal, and I had a motivation, and so that was what helped me through. I would go from five days a week to seven days a week gradually."
Astudillo said she wakes up early in order to make working out a priority and incorporate it into her daily life.
"I love waking up early. I think that was kind of the way that I was able to really incorporate my gym schedule. I knew that once I was able to kind of make a plan throughout my day, every single week, and make sure that in the mornings I had time to go the gym," Astudillo said. "When it comes to things that we care about a lot, we always prioritize them. So I always try to do that every day."
Similarly, first-year economics student Ethan Retin said he is able to tackle the difficulties of staying consistent and making the gym a part of his daily life through a strict program.
"It's hard to stay consistent at times, and it's pretty easy to fall off if you don't make it a habit, but once you get into the groove of things I believe it's enjoyable and you want to keep going," Retin said. "Making it a part of your daily life, not having to think twice about it and also sticking to a program helps a lot."
Vigil said one key toward maintaining good exercise habits is adhering to a schedule or taking courses that involve physical activity.
"If you're trying to kill more than two or three birds with one stone, as the saying goes, sign up for an exercise class. … You get a little bit of credit for doing something that's seemingly fun and superfluous, but it's actually kind of good for you," Vigil said. "Another way of doing it is committing to a schedule. … My number one philosophy is finding balance in your overall pursuit of health."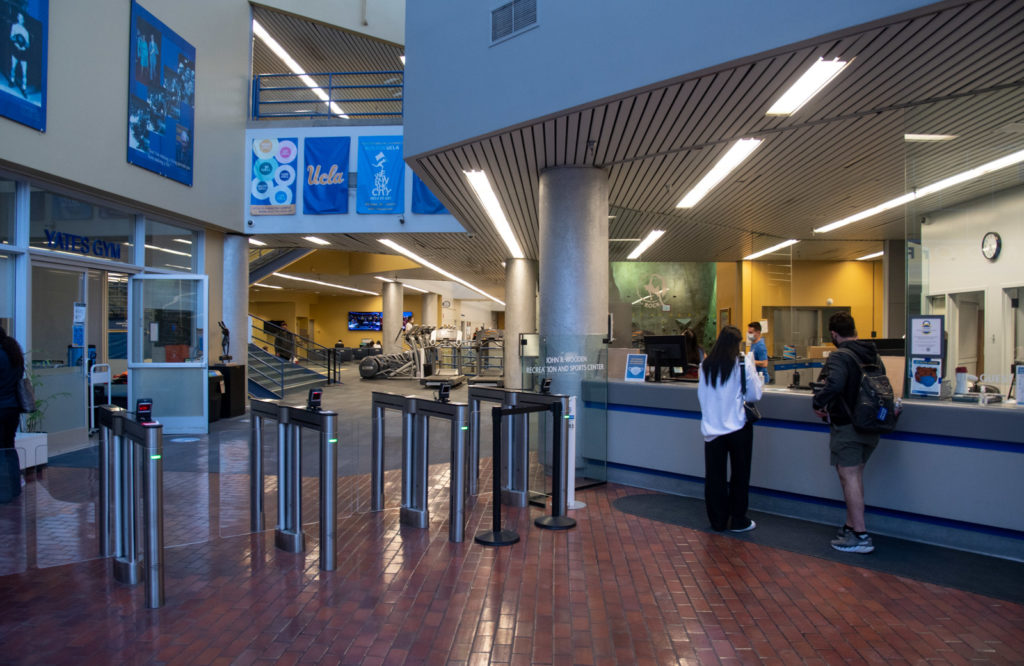 Retin said on top of sticking to a workout program, new gymgoers can work out with friends to make the experience more enjoyable.
"Go with a friend who is already into it," Retin said. "(They) can help you into it, and then also (for) beginners, having a program that you follow is super helpful."
Similarly, Astudillo added that finding a gym community can be crucial to one's exercise motivation.
"For me, a way that helped me overcome (a lack of motivation) was honestly community … because I think that that really helps motivate you as a person," Astudillo said. "Honestly getting yourself out there (to) say, 'Hey, does anyone want to go?' … And then from there, you can kind of go on with your new journey."
While it may be intimidating for some Bruins to start stepping foot in the gym, Retin said it is important to remember that most gymgoers are advocates for self-improvement.
"I guess (a barrier) is just the anxiety for the first time. Trust me, if you ask anyone, they want you there, they want to see people improve on themselves. No one's going to look down at you for going, they want you to be there," Retin said.