'Red Bridal Veil' reflects on familial relationships, conventions
Amanda Kang acts in "Red Bridal Veil," an original play written by graduate playwriting student Ruochen Li. Opening Thursday, the play touches on topics of family and tradition incorporated with fantastical elements. (Jefferson Alade/Daily Bruin)
"Red Bridal Veil"
March 10-11
1340 Macgowan
$25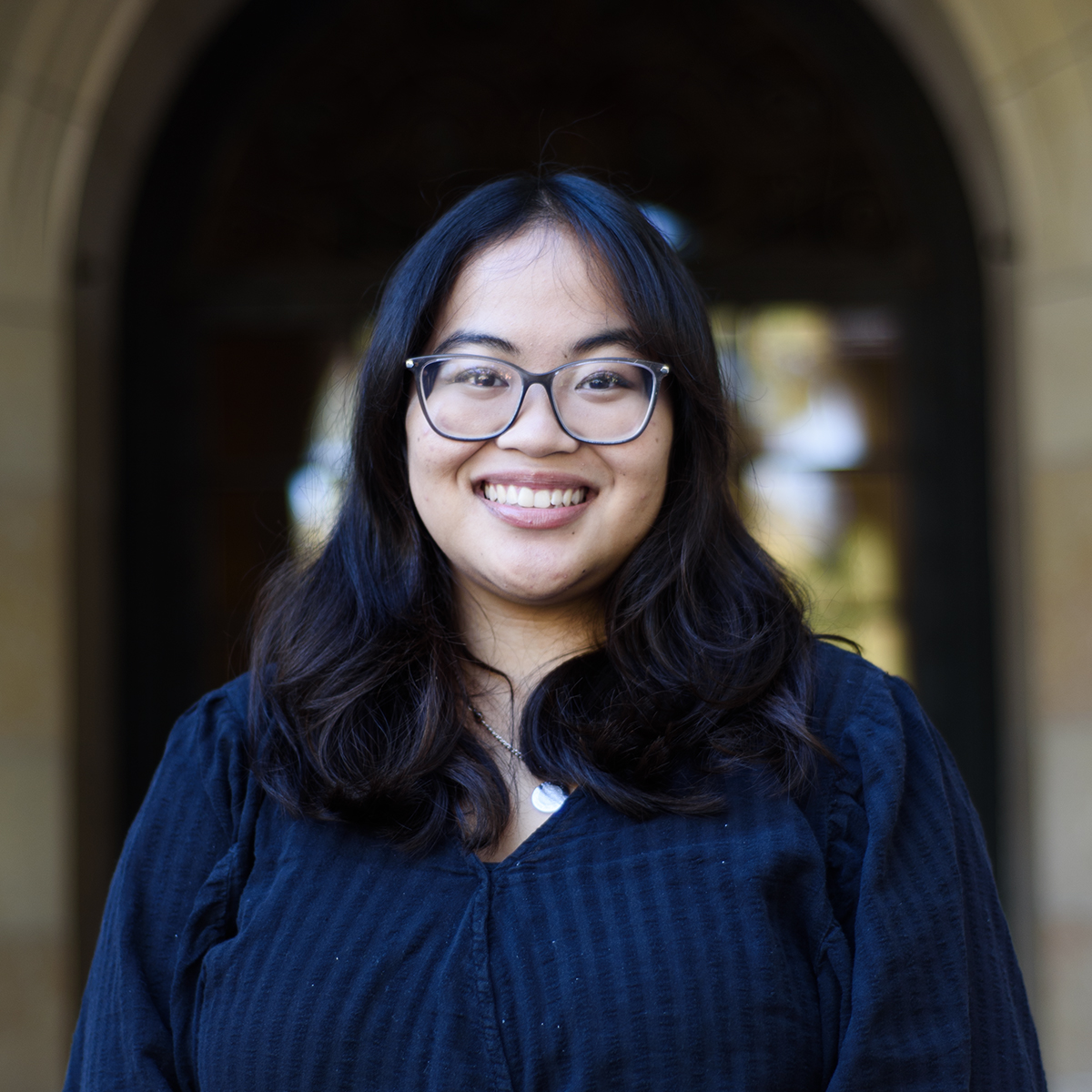 Ruochen Li is lifting the veil on love and loneliness.
UCLA's Department of Theater will be presenting performances of the graduate playwriting student's original play, "Red Bridal Veil," from Thursday to Saturday. Directed by Jessica Hanna and performed by undergraduate theater students, the play follows a bride who does not want to be married per tradition but in doing so unleashes a fantastical creature at her wedding whom she befriends, Li said. As an international student, she said she wrote the earliest drafts while quarantining alone in California. Li said the writing process helped her heal and understand her loved ones amid being physically separated from her family and having a tense relationship with her own mother.
"Right now, me and my mom, we try to understand each other more than we did before," Li said. "All we want for each other is to stay happy and healthy. This story is about a girl who wanted to flee from her family, but at the end, she realizes she just wanted love and recognition from her mom."
Beyond the emotional obstacles, one hurdle Li faced in her playwriting was that of language, she said. English is not Li's first language, and she said she grappled with communicating her story to an audience from a different cultural background. However, she said the language barrier also lends itself to a distinctive, new lens for storytelling.
"The question is what's left in you, when you can only speak (English) like a 3-year-old?" Li said. "Can you connect with people in simple words? It teaches me to be more genuine and to deeply think about what I want to say."
[Related: 'Pericles' explores themes of separation with experimental scenic design, lighting]
As a director whose directing resume is largely focused on new and original works, Hanna said she was drawn to "Red Bridal Veil" because of its mix of humor and sincerity and its emphasis on strong female characters who fight the status quo. Hanna said she worked closely with Li and the team to provide feedback for many iterations of the play and said collaborating directly with the playwright allowed for more clarity and creativity compared to directing works without the playwright's input.
For Li, collaboration was both different and rewarding compared to her original isolation drafts, and hearing others' ideas helped to remind her that her story could resonate with a multitude of audiences. In the process of collaboration for "Red Bridal Veil," Hanna said working with set designers and creatives in a nonhierarchical fashion allowed for new creative ideas that tied the production together. Li said her play's growth from a solitary script to a full mainstage show parallels her internal evolution into a stronger, more confident person.
Given that "Red Bridal Veil" holds personal meaning to its playwright, some cast members found themselves under pressure to do right by Li's script, said first-year theater student Brianna Yi. Yi plays the role of the Hungry Ghost, an antagonistic spirit who feasts on people and takes the form of an older male war veteran, and said it was engaging to originate a character so different from herself rather than basing her performance on others.
"I found this role to be challenging because it's nothing like I've ever played before," Yi said. "It's hard to play someone when you have nothing in common with them. … I (tuned more) into what he feels. He feels loneliness, he feels desperation – that's something everyone feels."
[Related: Graduate student explores grief, illness with levity in play 'Still Harvey Still']
When audiences see "Red Bridal Veil" for the first time, Yi said she expects viewers will leave the theater considering the effects of generational trauma and the pressures of conventional expectation. Hanna said she anticipates audiences will see themselves reflected in the story and be reminded of their ability to forge their own paths independent of tradition while being moved, entertained and appreciative of the team's creative efforts.
On her end, Li said she hopes the audience will resonate with the themes of love and loneliness that run throughout the play. When "Red Bridal Veil" opens, audiences will be welcomed into a world previously only known to her – a mystical world she built to escape from isolation that still reflects universal human experiences, she said.
"No matter how fictional the story is, eventually you can still see yourself in it," Li said. "You still have to bring true feelings to it."
Lagrimas is the 2022-2023 lifestyle editor. She was previously an Arts contributor from 2021-2022. She is also a second-year communication and political science student from Temecula, California.
Lagrimas is the 2022-2023 lifestyle editor. She was previously an Arts contributor from 2021-2022. She is also a second-year communication and political science student from Temecula, California.