UCLA's Jazz Combo Concert showcases student passion, musical growth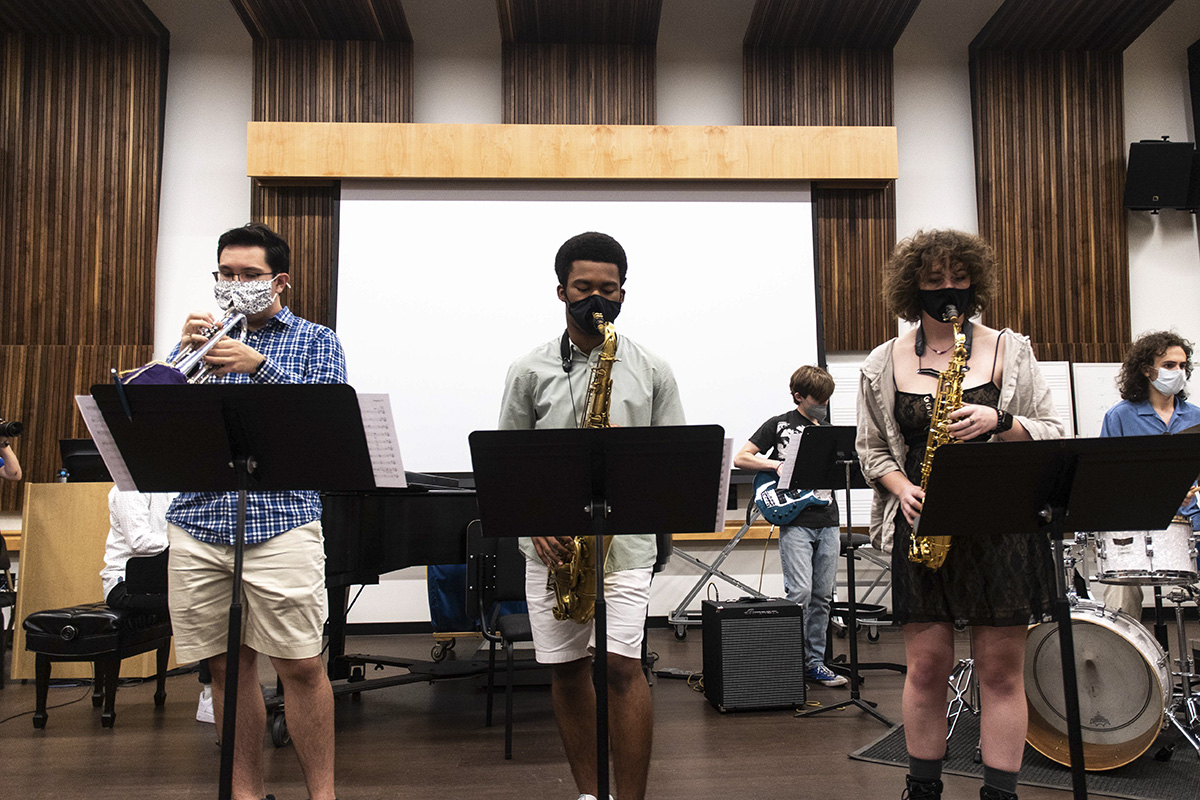 Students in the UCLA Gluck Jazz Ensemble rehearse ahead of their Sunday performance as part of the UCLA Jazz Combo Concert. Second-year global jazz studies student Dalton Mumphrey (center) plays the tenor saxophone alongside third-year global jazz studies student and trumpeter Colin McClure (left) and second-year global jazz studies student Jordan Casciato (right) who plays the alto saxophone. (Kyle Kotanchek/Daily Bruin)
UCLA Jazz Combo Concert
Schoenberg Hall
March 6
8 p.m.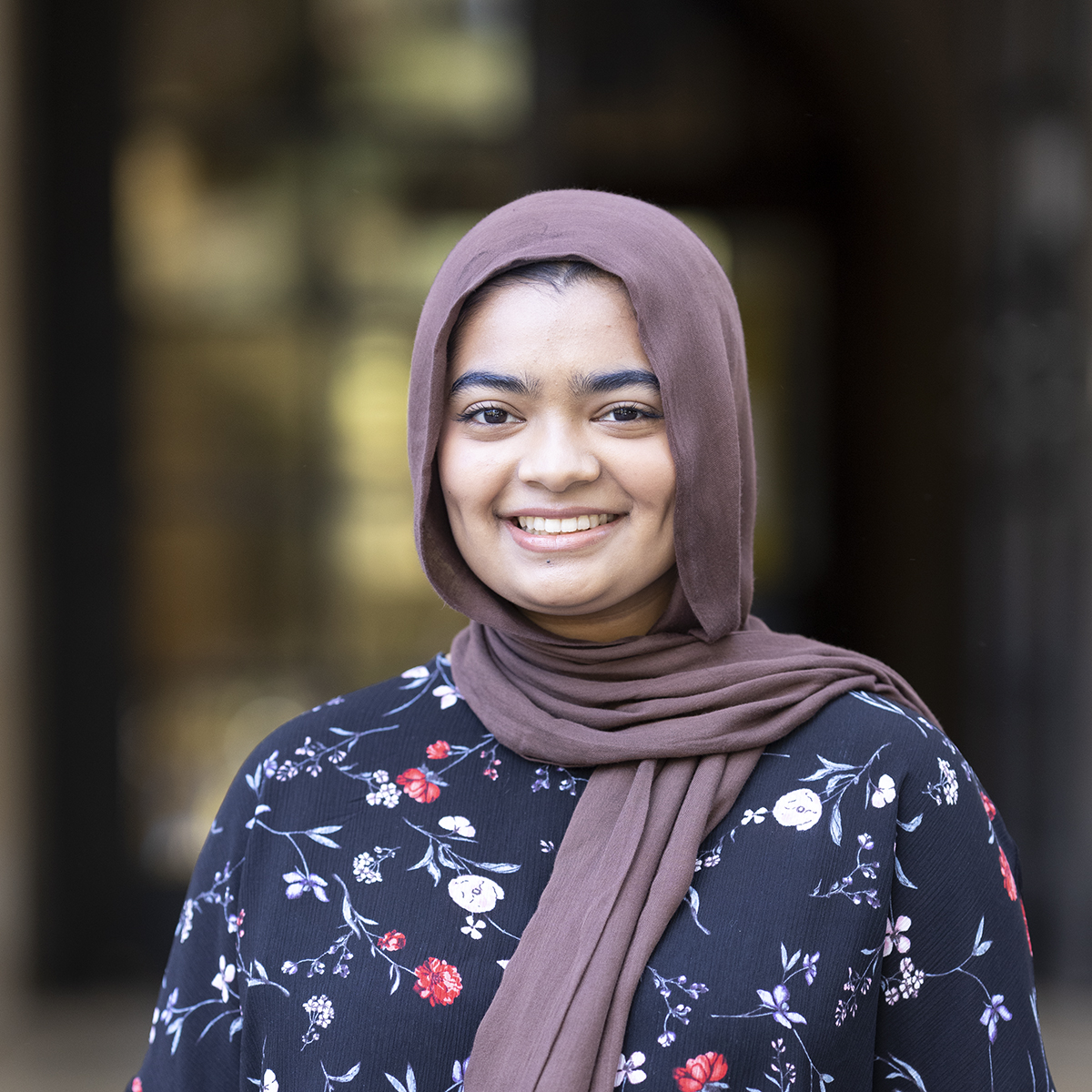 Creation is at the very core of UCLA's jazz combos.
The UCLA Jazz Combo Concert, which took place on Sunday, aimed to showcase the musical advancements of various jazz combo groups over the last quarter. Typically consisting of fewer than 10 musicians, the small groups work together during academic year to explore composition, improvisation and arrangements to showcase their work at the end of the quarter. Along with the other jazz combo groups, the concert featured the UCLA Gluck Jazz Ensemble, which focuses on community outreach by performing at venues in Los Angeles County. Fourth-year global jazz studies student and drummer in the Gluck Jazz Ensemble Liam Wallace said playing in the combo with a tightly knit group of people has allowed him to get to know his peers and improve on his own musical performance.
"Our composition skills, they're twice what they were when we started at the beginning of the year," Wallace said. "The whole experience of composing and playing your pieces is one of the best ways to develop yourself as a musician."
[Related: Grammys 2022: UCLA faculty member strikes emotional chord in Grammy-nominated tribute album]
Jazz combos take a small number of musicians who are already skilled in jazz performance to collaboratively work on selected jazz pieces, said global jazz studies professor and coach Robert Miranda. Material from jazz repertoires or original material is chosen as a group, which is then refined and practiced until the jazz combo is ready to perform at a combo recital, Miranda said.
Unlike larger orchestral groups, having a smaller group of musicians work together brings a new atmosphere to both the audience and the performers, Wallace said. Dalton Mumphrey, a second-year global jazz studies student who plays the tenor saxophone, flute and clarinet for the Gluck Jazz Ensemble, said having a smaller group allows for greater individual musical expression. Mumphrey said with more individuality it is easier to emphasize improvisation and composition.
"There's this discourse around the type of musician that you want to be and the styles that you want to play," Mumphrey said. "For me personally, composition has been a way to really understand that."
Before working with a small group, Mumphrey said he often listened to what the rhythm section was playing and performed on top of that. However, as the quarter progressed, he was able to fine-tune his listening skills and play complimentarily to other instruments instead of over them, he said.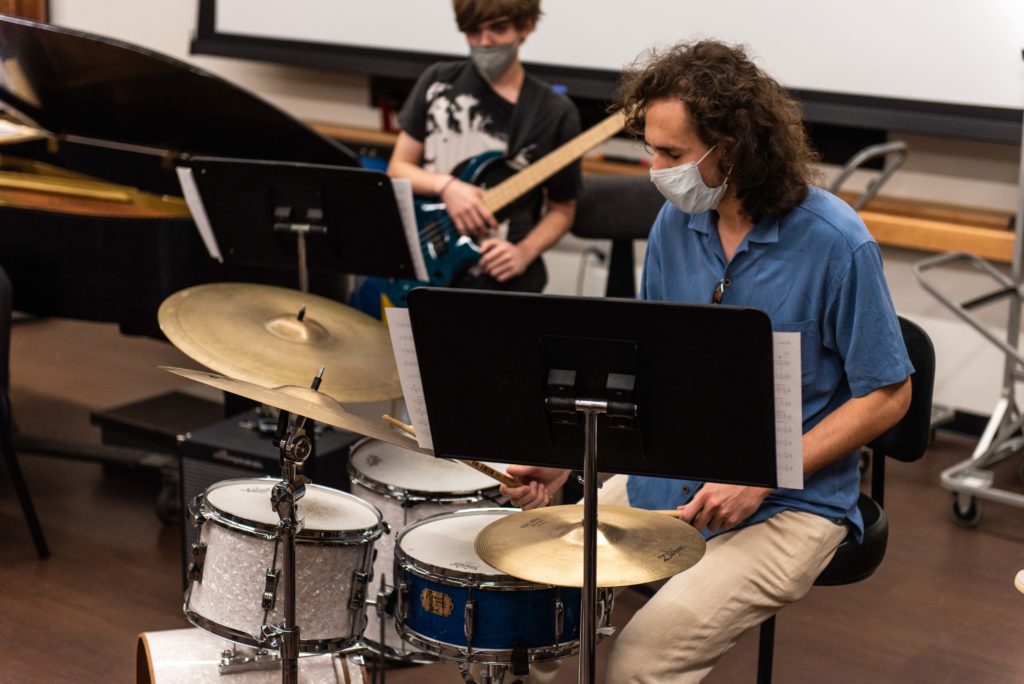 For the concert, the jazz combo groups will perform selected original compositions and other established pieces, Wallace said. Creating a composition makes a student all the more responsible for each note that is produced, Miranda said. Additionally, since jazz combos are smaller groups with more free-flowing approaches to the music, each performer also has higher accountability for each note they play.
Each jazz combo decides together which pieces should be played, Mumphrey said, and his jazz combo selected pieces based on their skill sets. He said the six members in the Gluck Jazz Ensemble each wrote two original pieces, resulting in 12 compositions, and that the pieces selected for the concert represent how they have all grown musically. Some student pieces that will be played include "The Labyrinth" by Matthew Wilson, "The Fridge" by Liam Wallace and "Journey to the Fire Caves" by Colin McClure.
Since the students can perform live this year, Mumphrey said the jazz combos display intent and honesty in their recitals. Having the live feedback and reaction of an audience is quite valuable, Wallace said, since the audience is able to give the musicians energy, which feeds back into the quality of the performance. As they showcase their experience, one of the group's primary goals is to have the audience understand the evolution of the jazz genre within their own compositions, Wallace said.
"I hope that the audience will take away that jazz doesn't just exist as it was in the 1960s, in the 1930s," Wallace said. "I hope the audience takes away that the music is ever evolving and always being influenced by whatever is around it."
[Related: Chromatic Brass Collective shines as beacon of inclusivity within classical music]
Ultimately, musicians want to make music that is appealing and meaningful to the audience, Miranda said. Wallace said he hopes that when the audience hears the group's original compositions, it sees it as a reflection of each player's musical influences and styles. Since music is not static, Wallace said he hopes each musician's respective interpretation of jazz comes across in their performance as well.
"Music is meant to be enjoyed," Wallace said. "If we can convey the joy that we have when we play to an audience, then I think we've succeeded regardless of what kind of music we're playing."